"Style is not merely a method or theme but the intrinsic and instinctive manifestation of the makers spirit and nature."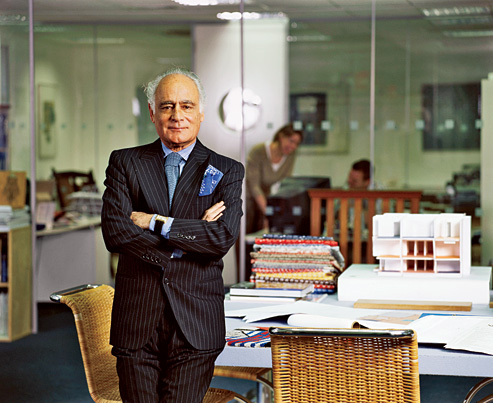 John Stefanidis is acknowledged as one of the world's leading interior designers. If there is such a thing as a John Stefanidis "look" it would combine a bold and original use of vibrant color, an eclectic and cosmopolitan aesthetic and, above all, great comfort with style. Born in pre-war Alexandria and educated in Egypt, John moved to the UK to study at Oxford University. After several years in advertising both in London and Milan he began a career in interior design after he renovated a 16th century house on the Greek island of Patmos. In 1967 he established an interior design practice in London. John Stefanidis Brands Limited specialises in the architectural and interior design of both residential properties and hotels across the globe. In the course of designing the interiors of his clients' houses, John has also created original fabric and furniture ranges which have been influenced by his many travels and his renowned eye for ergonomic design and bold colors. He is also author of 4 books. Reading his book "An Island Sanctuary: A House in Greece" some months ago I 'd actually felt the breezes blowing through the pages.
How would you describe your own style?
Modern Classicism.
You began a career in advertising first. How did you decide to become a designer?
After leaving Oxford University I worked for CVP (Coleman, Prentice & Varley) advertising agency;  first in London then in Milan.  This taught me about deadlines, efficiency and how to delegate.  Italy also improved my eye and helped me not only to look but to see.  During a holiday in Greece I visited Patmos and so began my career in interior design as friends, some from my Oxford days, bought houses on the island and asked me to restore and upgrade them.  When I returned to London in 1967 I knew I could design and a series of design commissions established my career in interior design.
Is there a designer that has influenced you?
There are no better proportions than those of ancient Greece and designers return to them time-and-time again – the influence of which can be seen in the work of Palladio and Schinkel.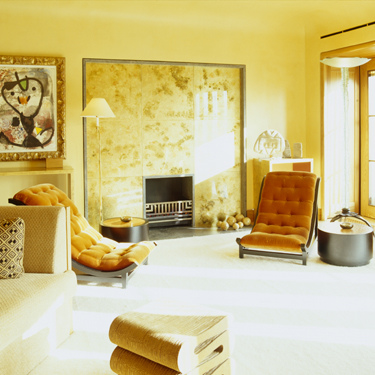 What do you enjoy most in your work?
The endless variation and possibilities.
Which project have you been most proud of?
It is very difficult to choose between a house in Colorado and a 'yali' bang on the Bosphorus in Istanbul.
What do you consider to be your greatest achievement?
To have created designs which are still as relevant today as when I first developed them.  My Cloud Tables in brass or chrome have not dated and are still in great demand.
What inspires your creativity?
Travel trains the eye to develop a renew a visual vocabulary, this,  and a discerning eye have been a great source of inspiration.
What is your idea of what a beautiful home should feel like?
Maximum luxury in simple surroundings, not grand surroundings with little luxury.
I've read all of your books. 'An Island Sanctuary: A House in Greece' is my favourite.  You designed your house on the island of Patmos in the Dodecanese with such bold simplicity and allure.  How do you achieve this?
Practice, experience, skill and constant refinement over time.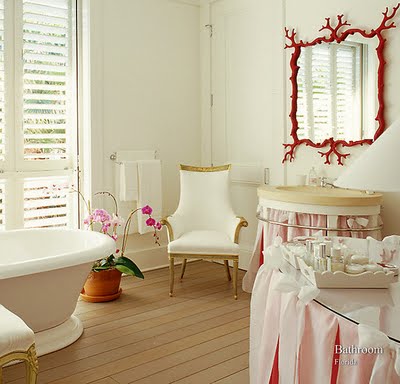 What is your advice to upcoming designers?
It is often argued that possessing an eye is a gift.  Whatever the talent is has to be acknowledged, nurtured and trained.  Sensibility must be cultivated, questioned, defined and revised to avoid atrophy. Keep to 'drop dead' dates and pay attention to detail.
What does success mean to you?
My work is very gratifying and I enjoy meeting new clients from all over the world.
My Signature Design Elements question – what are the most important design elements?
My design watchwords are light and colour, comfort and practicality, beauty and elegance, conviviality and seduction and, of course, classicism with a touch of the eclectic.
In my profession, rooms may have to be stripped, reassembled or reinvented depending on the type of building – old or new, rustic or urban, by the sea or in the hills.  All this and more must be taken into account and last, but not least, the wishes, aspirations and fantasies (both known and unknown) of the future occupants carefully considered.
photo credit: John Stefanidis Brands Limited and desire to inspire
Kommentare