"When everything that is placed in a room shares some connection—a common thread—something happens. There is a sweet spot where composition, balance, color and form come together."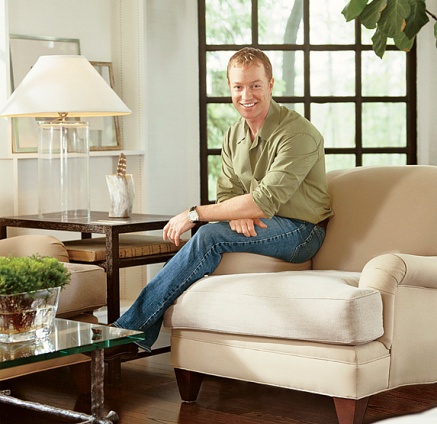 Stephen Knollenberg established an interior design firm in his own name in 2002. Some years later he has been named to Architectural Digest list of top 100 interior designers and architects in the world. Whether contemporary or traditional his interiors are serene, classic and timeless. They draw me in to look at the subtle layers of detail…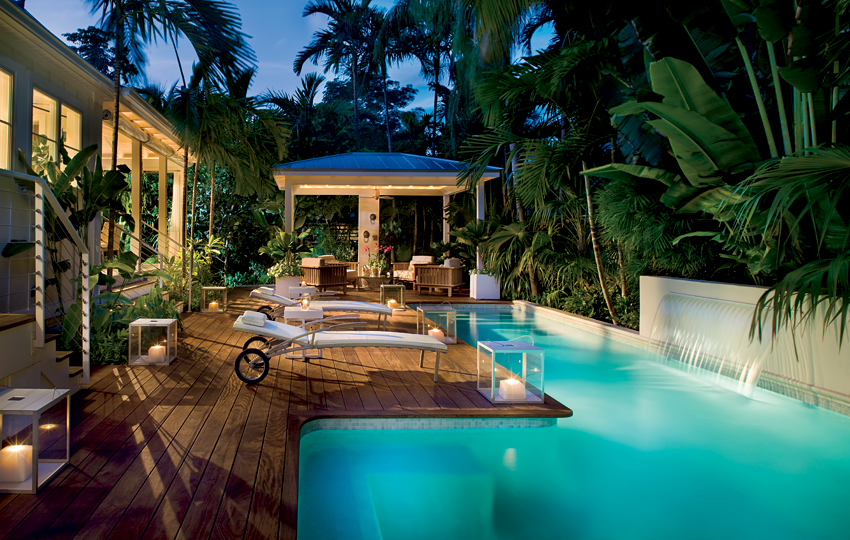 image courtesy: Stephen Knollenberg & Architectural Digest via extra interios
How would you categorize your own personal style?
Edited…..clean……..with a mix of the old and the new.  I look to design not just 'rooms', but environments.  In them, I'd like people to feel inspired, but comfortable.  I'm definitely tuned in to how a space feels and not just to the way that it looks.  The eye sees and then the brain elicits emotions.
What are the early influences that led you towards design?
I grew up in a rather clever mid-century house and my mother liked early American antiques.  I think these disparate elements had a great influence on me.  It challenged and broadened my tastes.
What does a designer need in order to be successful?
That depends upon how you define success. I recently read that John Fowler, of the British decorating firm Colefax and Fowler, was terrible in business but obviously a very talented man.  More and more, I see that talent alone is not a guarantee of overall success.  If you combine it with a certain amount of business acumen however, great things can happen.
Finish this sentence:  Creating a room is like………
……….Creating a great dish.  It's a little of this and a little of that until it's perfect.  Funny, I have very little patience in the kitchen, but I care a lot about how the table looks……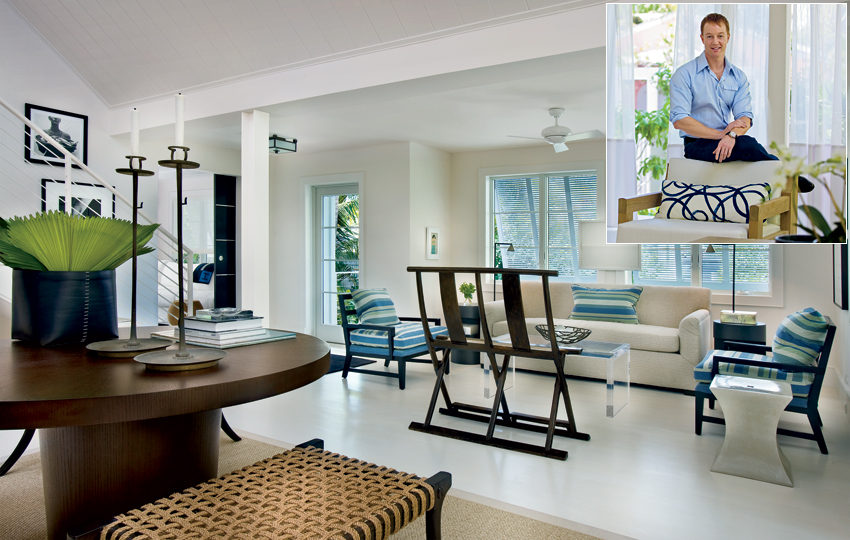 image courtesy: Stephen Knollenberg & Architectural Digest via extra interios
What is your idea of what the perfect home should feel like?
Balanced and serene.
Which design project have you been most proud of?
There isn't just one.  I'm most pleased when a client tells me they love living in a space I've created for them.
What inspires you?
Beauty.  It tugs at the soul a little bit for me.  It can be the woods or the water, a textile or a work of art………or the wonderful lines of a building or a chair.
What is your current state of mind?
Grateful.  I have learned in my life, metaphorically, to go with the river and not against it.  If you allow it to, it generally takes you exactly where you need to go.
What books are you currently reading?
Phillips de Pury has recently sent me their bounty of auction catalogs.  Many trees had to die for them, but they are wonderful to read through.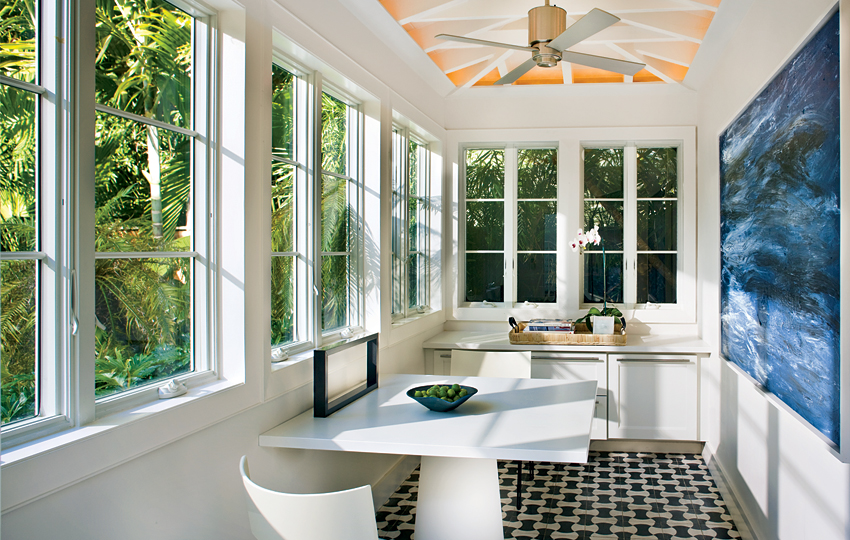 image courtesy: Stephen Knollenberg & Architectural Digest via extra interios
What do you consider to be your greatest achievement?
My weekend home near Lake Michigan.  It's been a labor of love for more than ten years and it grounds and inspires me every time I walk in the door.
What do you like to spend money on?
Things……..I love beautiful things (to keep or to sell).  I also love to travel to find beautiful things………!
What was the last piece you bought for your home?
A contemporary sculpture by German artist, Wolfram Niessen.  It was done in the 1970's and is made of bronze and a slab of clear acrylic.  It's quite heavy and powerful but virtually see-through ……….an interesting mix of elements.
What do you find fascinating?
What makes certain art and antiques become collectible and valuable.  That two works of art from the same artist can escalate in value very differently I also find interesting.  An artist's work, like fashion, suddenly becomes desirable: Why?
Your favorite quotation…….
Optimism takes the chance of losing; pessimism loses the chance of gaining.
What does success mean to you?
Accomplishing your goals and feeling good about the journey.
Kommentare