"Learn to look not just with your eyes but with your heart. The truth is that style and taste are all relative. It is not a question whether or not someone has good taste. It is how something feels to the individual…Open your heart and mind to the world, and find the things that connect with you. How else will you know how to design your home?"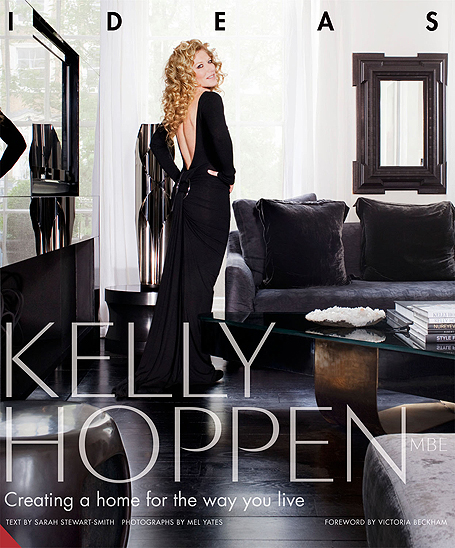 photo: amazon
Kelly Hoppen is simply unstoppable. The South African born British designer has achieved iconic status designing houses, hotels, yachts and jets. Kelly has her own collection of paint, fabrics, rugs and ceramics. The Queen of Taupe is also an author of 7 design books. Her new book "Ideas: Creating a home for the way you live" (published yesterday in the UK!) is about the creative process involved in turning a concept into reality. The key theme is to find the look you love and also to create a spiritual experience. The book will be released in the US at the end of March. The title of the US edition is Kelly Hoppen Interiors: Inspiration and Design Solution for Stylish, Comfortable Interiors. Interesting to know: Kelly has a design school, a blog and even an app. She is a fan of Picasso, Zaha Hadid and Jamie Oliver.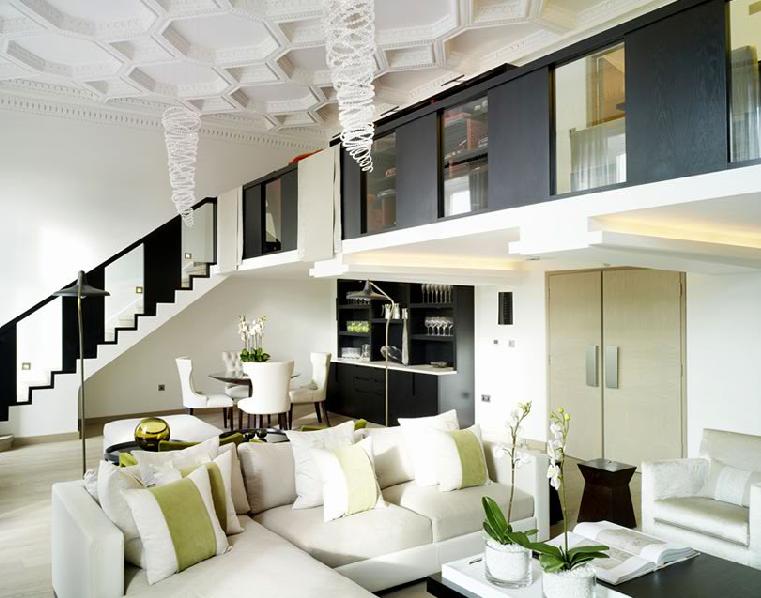 photo: Kelly Hoppen
How would you categorize your own personal style?
Timeless elegance with a twist.
What needs a designer in order to be successful?
A good creative eye, talent and a strong team or business head.
When did you know that you would tie your life with interior design?
I was fascinated by interiors at a young age, I used to ask my mother to take me to show houses every weekend! I loved looking around the different style, seeing how the spaces had been designed etc. I would then return home and rearrange the furniture in our house to make everything look at its best.
How did you get your first assignment?
My first assignments was for a friend of my father, he asked me to design his kitchen and my business started from there. I was 16 1/2 years old.
Is it different to design for high-profile clients?
Not really, at the end of the day you are designing someone's home so people will always want it to be perfectly suited to them, whether they are spending £1m or £150, it is all relative.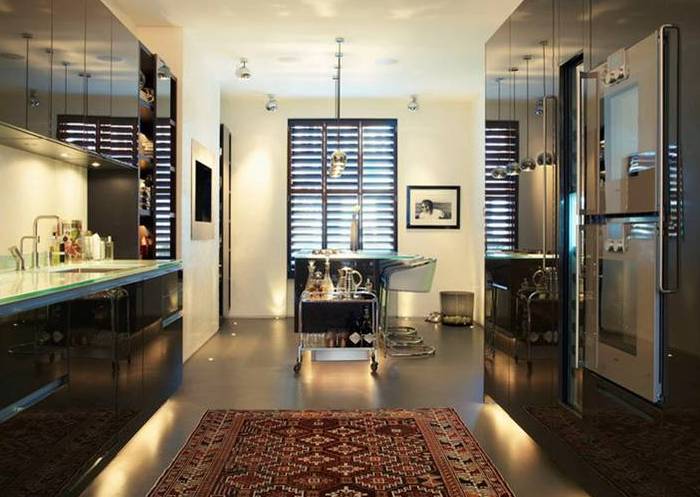 photo: Kelly Hoppen
Are great designers born or made?
I think a little bit of both, you have to have creativity, the functionality can be learnt.
How do you transform the ordinary into the extraordinary?
With good project planning, taking time to source your star pieces, adding your mark to the space.
How do you evoke emotion in a room?
Lighting is a great way of adding emotion to a room, it makes all of the difference. Soft low level lighting creates a snug or sexy feeling in a room where as harsh over head lights make a space feel uninviting and clinical.
How do you define elegance?
A style that stands the test if time, like Audrey Hepburn or Marilyn Monroe.
What is your idea what the perfect home should feel like?
The perfect home should feel like your safe haven, the place that you go to run away from the pressures of the world, you enter it and you feel safe, secure and loved.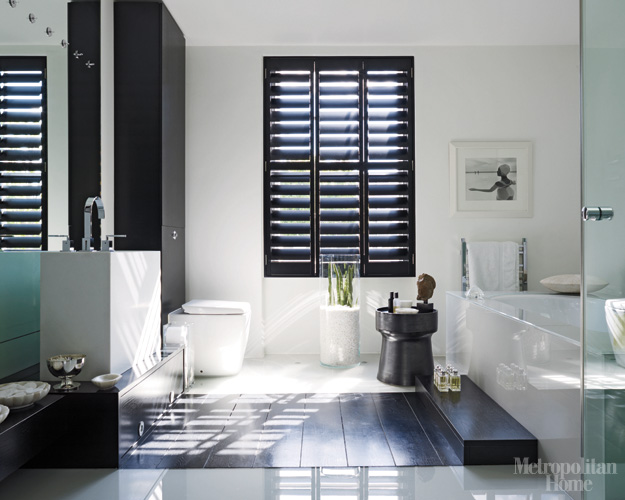 photo:  David Garcia for Metropolitan Home via Elle Decor
Why would you prefer a neutral color scheme in a room?
Neutral colours work so well as a base as it keeps an interior looking fresh and styled without appearing dated. You can then use colour to accent or highlight using star pieces of furniture, accessories or art.
What books are you currently reading?
I like to read business books or spiritual books, Synchro Destiny by Deepak Chopra changed my life!
Where in London do you go to be inspired?
I love to wander around Notting Hill, visit the market, sit and have a coffee at a street cafe, just generally chill out.
What does success mean to you?
Expanding my design skills into other areas, learning new mediums.
My signature Design Element question – what are the most important design elements?
Planning, Balance, Texture and Taupe!
Kommentare