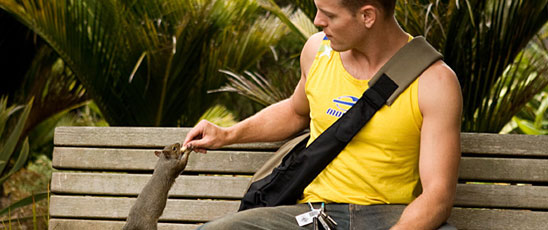 Tim Ferriss, photo via Tim's blog
Some quotes from Tim Ferriss' book "The 4-Hour Workweek"…Happy (exciting) weekend!
Life is not a race. Do take it slower.
Believe it or not, it is not only possible to accomplish more by doing less, it is mandatory. Enter the world of elimination.
Focus on the important few and ignore the rest.
If you are insecure, guess what? The rest of the world is, too. Do not overestimate the competition and underestimate yourself. You are better than you think.
The most important actions are never comfortable.
The biggest risk in life wasn't making mistakes but regret: missing out on things.
Happiness can be bought with a bottle of wine and has become ambiguous through overuse.
Excitement is the more practical synonym for happiness, and it is precisely what you should strive to chase. It is the cure-all.
The question you should be asking isn't, "What do I want?" or "What are my goals?" but "What would excite me?"
Kommentare