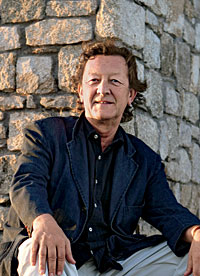 photo: AD
The Spanish architect Javier Barba is one of the leaders of the Green Movement. His architecture is based on the concept of integrated architecture, which is architecture that is respectful of nature and its resources. Named to Architectural Digest list of top 100 interior designers and architects in the world, Javier Barba tries to incorporate photovoltaic panels and geothermal power into every project. He makes the first drawings by hand with his Caran d'Ache pencil and his Caran d'Ache watercolors.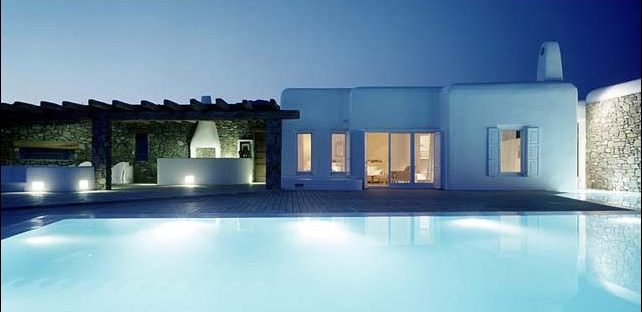 photo: BC estudio
How would you describe your own style?
Respect towards nature and integrated architecture.
What was the moment when you knew you would be an architect?
I am the fourth generation of architects and I never doubted becoming one.
Which are your favorite architects from the past?
Frank Lloyd Wright.
What are the most amazing buildings you've seen?
The Parthenon, the Coliseum, Naveta dels Tudons, some of the houses of Frank Lloyd Wright, some Renzo Piano projects, the Mies Van der Rohe Barcelona pavillion among others.
Your houses look like a part of the landscape. How do you achieve this?
By initial visits to the land, which is where inspiration appears, and if it's possible spending a few days at or near the land to feel the energy, the winds, the views, the stones, the trees, smells, and after getting a distant perspective from the land and seeing how a project would be seen from other places.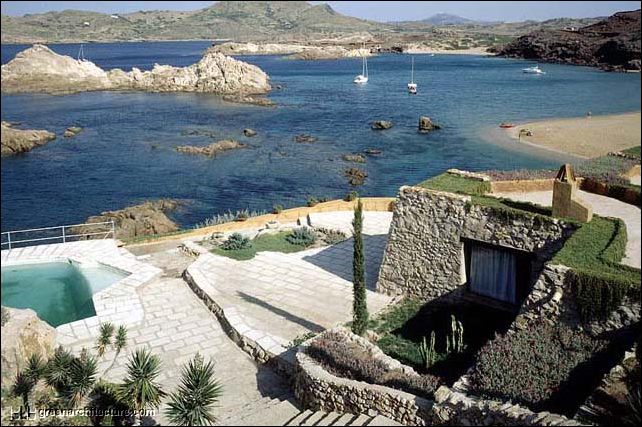 photo: BC estudio
How do you complete a project from the start to finish?
It all starts with getting to know the client to see his needs and with the visit to the land. After that the process follows in consecutive phases when the project is discussed with the client and it evolves as it is developed.
And the building you wished you'd designed?
More than a "building", the Mesa Verde Anasazi settlement.
Your favorite writers?
Herman Hesse, Nietzche, Ortega y Gasset.
What do you consider to be your greatest achievement?
Popularizing in a certain way green architecture and integrated architecture in Spain and the respect towards vernacular architecture in the different countries in which we work.
What does success mean to you?
The client's satisfaction after finishing the project, either if it is residential or a more public space. Fortunately this occurs often. Also when a project is finished and somebody says that the building looks as if it has always been there. That means that the integration in the landscape has been a success.
What are the most important design elements?
The orientation of the project on the site, the pre-existing elements on the land such as trees, water, rocks and the views.
Kommentare