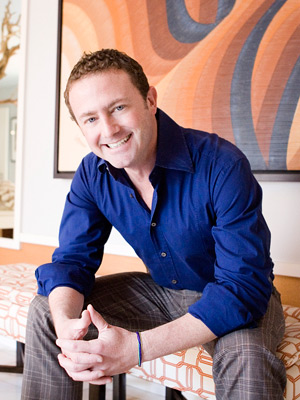 LA-based designer Jamie Bush "is recognized for his ability to mix period and contemporary furnishings with a fresh and discerning eye. Layering rich colors and textures with exotic and organic elements transforms each of his spaces into an inviting, modern, and unexpected environment." I'm impressed by Jamie's portfolio especially by his midcentury designs and warm minimalist interiors. Reason enough to ask him some questions… Enjoy the conversation. I sure did!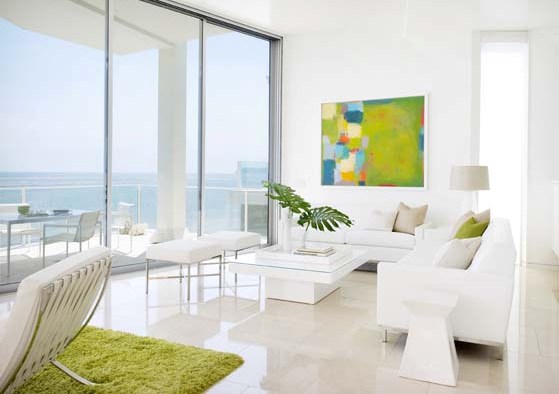 How would you describe your own style?
I think you could call it 'Organic Modernism'. Organic in that I am mostly inspired by nature and its infinite variations of color, texture and pattern and try to incorporate elements in my design that reflect that perfect imperfection. Modernism, not in the movement but in the way of looking at things in which pertain to today. I am always focused on the way in which an object sits in a specific context and in the best of cases helps clarify its setting and define a particular moment in time.
What inspired you to get into design?
My family and their interest in nature. I am lucky enough to have grown up surround by both nature (farms on long island and summers in an under-developed beach community on fire island) and surrounded by artistic family members. On my fathers side there was a small but very concentrated group of creative people living on Long Island and New York – a model, painters, shoe designers, a photographer and an interior designer. And there were crossovers where as some individuals farmed and were artists as well. I was immersed in both in birth.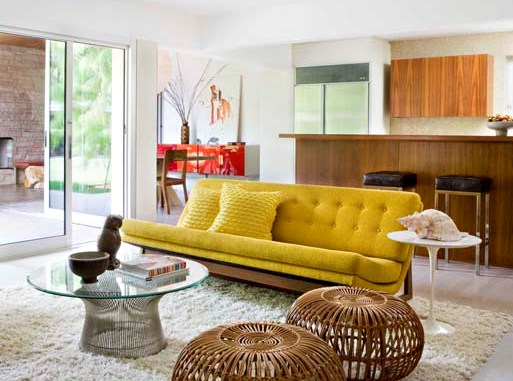 Looking back at your first project what decorating knowledge do you wish you had back then designing the interiors?
More resources and a better business sense, both of which I'm still working on.
Is there a designer that has influenced you?
Yes many, first off Kelly Wearstler whom I worked for years ago when she was first exploding on the scene. She was fearless, beautiful and super chic and it was exciting to be around her at that time. Right now I'm always looking at the work of Commune in Los Angeles and Alex Vervoordt in Belgium.
Some designers believe that the first piece for any room is the rug or a painting that sets up the colors palette. What is your first source of inspiration?
The architecture. I am trained as an architect and do a lot of remodeling in my practice. I am firmly rooted in the idea that in order to get the interiors spot-on you have to start with the architecture. It should influence everything even if you are contradicting it you are still doing it consciously. In almost every job we have done over the past 10 years we do some type of remodeling and architectural work (at least 1/2 of our practice) while simultaneously designing the interiors to achieve a seamless over design.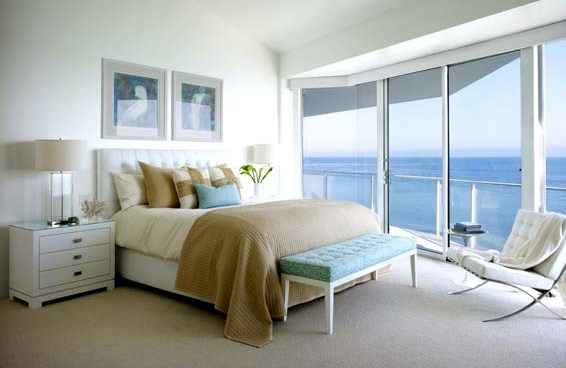 Your spaces attract me with their unexpected mix and comfortable and lived-in feel. How do you do all this?
For me it's important to use a combination of natural materials with great visual texture and layer that base with a mix of eclectic furnishings and accessories. The mix is successful only when you carry though a color story but when it works it creates a great warmth even in the most austere spaces.
How do you achieve a good scale?  Scale is a really interesting and difficult topic.
Scale is key in any good design. You must first understand the architecture and exploit it's good points and compensate for its shortcomings. The biggest mistake people make it to be timid in a small space. You must do the opposite and create large gestures in small spaces. Most times doing a few large moves in a small space will make the space feel larger, cleaner and have more design impact.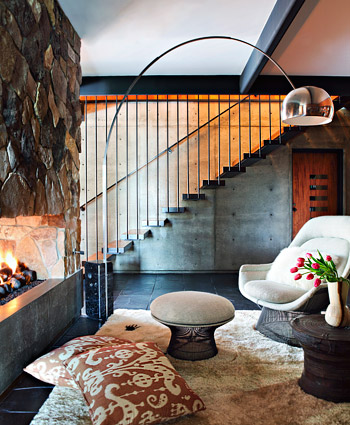 What is the biggest mistake people make when they decide to decorate their own homes without the guidance of a designer?
Several things. Most people think too small rather then focusing on the big picture of the project. For example they are figuring out where the sofa goes rather than what they want the space to feel like. Sometimes clients concentrate too much on individual pricing rather then an overall budget and also feel required to use everything and anything that they already have even if it hurts the overall design intention. My job is to look at a project objectively and come up with a design that marries the clients aspirations and one that is appropriate to the architecture.
What do you love to do when you are not designing?
I love to be in nature devoid of anything man made.
What are your favorite books?
Ones that inspire me to create more. I love historical architecture books from Asia and the Middle East, books on fine Jewelry, animal photography, bugs and beetles, travel and ancient cultures. I will one day be living on the park bench because all our money goes toward beautiful books!!!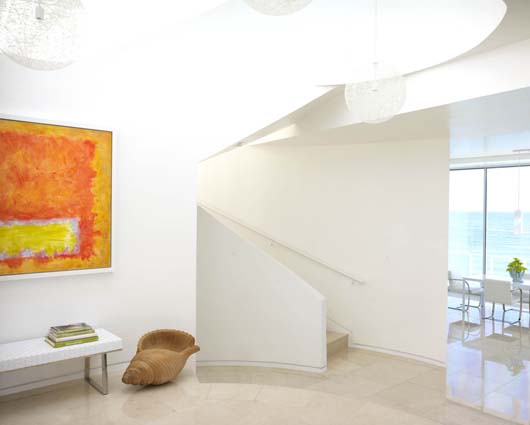 What does success mean to you?
At this point in my life and my career, success is having the ability to take on the projects that I choose.
My signature Design Elements question – what are the most important design elements?
Space, time and quality.
photos: Jamie Bush & Co
Kommentare