"I want people to realize that design is so much more than just neutral walls and timid choices. I'd love to have inspired people to make bold choices that really show off their individuality."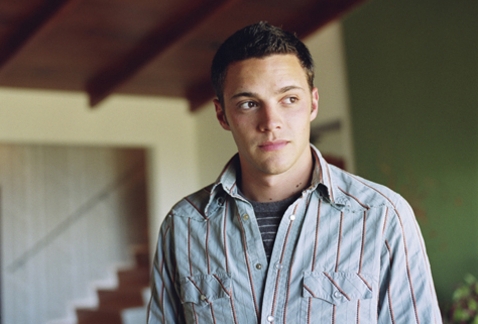 LA-based interior designer Kyle Schuneman of Live Well Designs is an incredibly talented young designer. At only 25, he has been named a "Tastemaker" by Los Angeles Magazine and one of House Beautiful Magazine's "Next 20 Designers to Watch". Kyle has worked with Microsoft, Lipton, Target, Herman Miller Furniture, Dussault Apparel and designed the television series Creative Juice and DIY Networks. Kyle's slogan: "Be You. Live You. Live Well."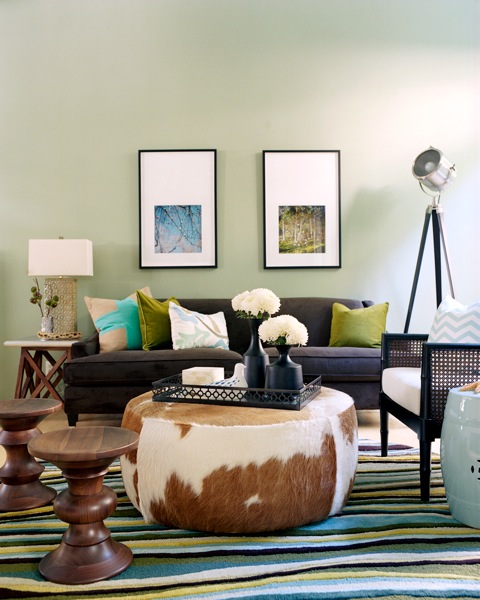 How would you describe your own style?
Bold and livable.
Looking back at your first project what decorating knowledge do you wish you had back then designing the interiors?
I basically started not knowing much, self taught, so every little job I would take getting started helped me learn everything I know today. I wish I had the sources and the experience I have now back then but really the only way to get there is to make mistakes and figure things out in the beginning.
Is there a designer that has influenced you?
I like designers that make an iconic style for themselves. I love Jonathan Adler's humor towards the work and Tom Ford just for his constant style. Frank Gehry is another and so is Chanel. I don't just find interior design inspiration from other interior designers, in fact I rarely do.
Some designers believe that the first piece for any room is the rug or a painting that sets up the colors palette. What is your first source of inspiration?
I think knowing how the room needs to function should always be first. Yes, a rug or a fabric is great to get an inspired color palette from but unless the room functions correctly, the rest won't matter.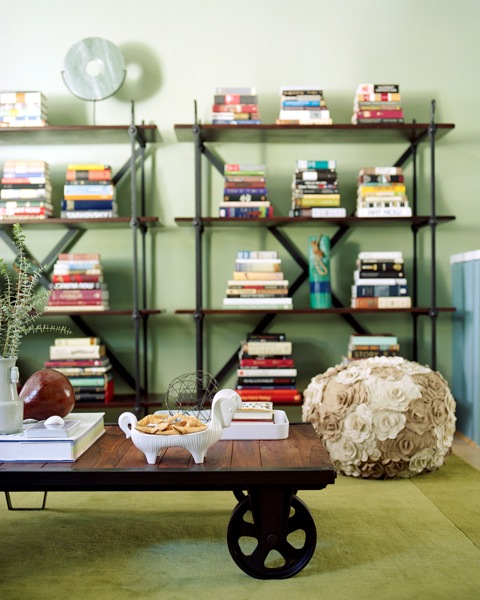 What is your idea what a beautiful home should feel like?
I think a beautiful room should feel classic and lived in. Not as a designer showcase. I love quirky elements and great design should feel effortless. I've been collecting Architectural Digest since I was 13 and when I look back at an old issue, if I can't figure out when it was designed, I think that is the mark of a beautiful home.
What the biggest mistake people make when they decide to decorate their homes without the guidance of a professional designer?
Scale! People don't seem to understand scale and proportion when it comes to art, furniture, and pattern size.
How do you achieve a good scale?  Scale is a really interesting and difficult topic.
Like I said from above this is the number one problem I see and why using a professional is good. I think a lot of it is just a sense – its really hard to describe and you kind of "have it or you don't". It's all about balance at the end of the day to create a harmonious or inspiring room.
How do you define elegance?
I've never really thought about it and I don't like to define things because they are ever evolving. If it's something that comes from the heart and is unique to that person that is what I would call elegant.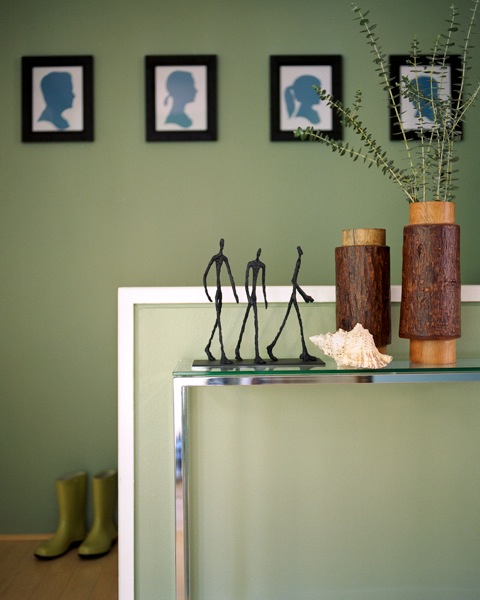 What would be your dream project?
I would love to do a boutique hotel.
Your favorite books?
Mine! It will be coming out next year, being published by Clarkson Potter (Random House) so everyone should pick it up. It's something different that hasn't been out there yet and I am so excited to share it with everyone!
What does success mean to you?
Happiness. It has nothing to do with money or flash, if you are happy waking up every morning, being surrounded by people you love, then it can't really get much better than that.
My signature Design Elements question – what are the most important design elements?
Confidence! Have the confidence to try something new, that you haven't seen before, that is 100% YOU. Spaces should reflect the people who live there, that's why I got in this business because I was so fascinated about everyone's different perspective and by trying to conform to trends or standards people aren't able to share their unique perspective with one another.
photos: Joe Schmelzer for Live Well Designs
Kommentare