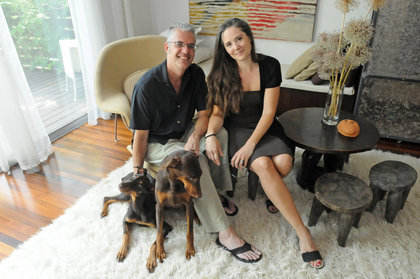 Cara Cummins with her architect husband Jose Tavel and their rescue dogs

It is my pleasure to introduce Cara Cummins -  principal in TaC Studios, architect, designer and the first J. Neel Reid Prize winner. Cara's home is one of my favorite homes ever featured in Metropolitan Home. Enjoy the interview and the photos of Cara and Jose's beautiful Atlanta home!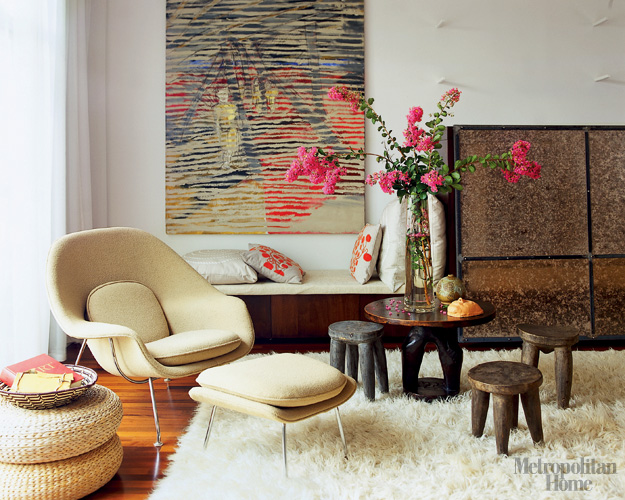 How would you describe your own style?
I am driven by function and purpose, utility is my style.


Looking back at your first project what decorating knowledge do you wish you had back then designing the interiors?
Have no fear, and avoid perfect.

Is there a designer that has influenced you?
Ray Eames, Clodagh, John Pawson, Anne Fougeron, Charles-Édouard Jeannere aka Le Corbusier, Eileen Grey.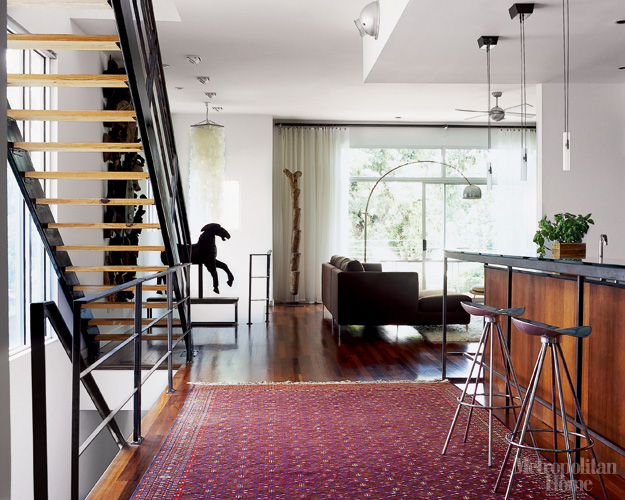 Some designers believe that the first piece for any room is the rug or a painting that sets up the colors palette. What is your first source of inspiration?
Typically I am inspired by the purpose of the space, the view, the quality of light, or when working with a client they may have an existing object. Color is always abstract until placed in the context of the space and it's light .
How do you achieve a good scale? Scale is a really interesting and difficult topic.
Scale is always coupled with proportion. Often we will change the ceiling height in the space to better define that space, to break it away from the whole. The feeling of compressed space at an entry, coupled with the relief of that space can create a transition that breaks away from the life outside the entry.


What do you love to do when you are not designing?
Making that design come to life, entertaining or being entertained.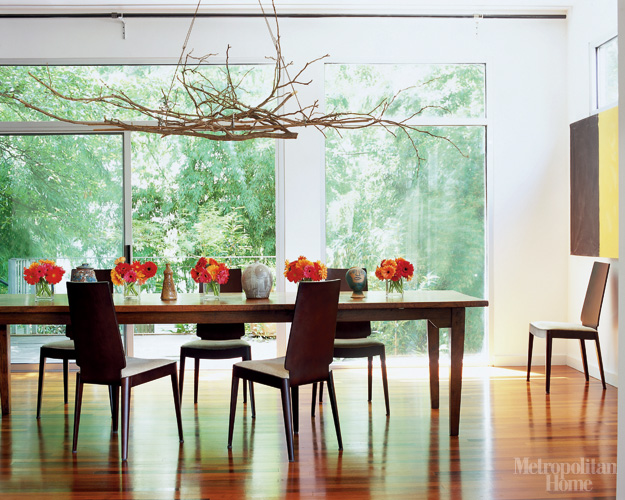 Who are your favorite artists?
Currently Louise Bourgeois, she was so honest and brave in her work.
Your favorite books?
Anything by Anis Nin, Umberto Eco, Italo Calvino, the list is too long.


What does success mean to you?
Always having something that must be done.

My signature Design Elements question – what are the most important design elements?
Light, understanding the how, the why, and the when.


photos: Mali Azima for Metropolitan Home via Elle Decor


Kommentare