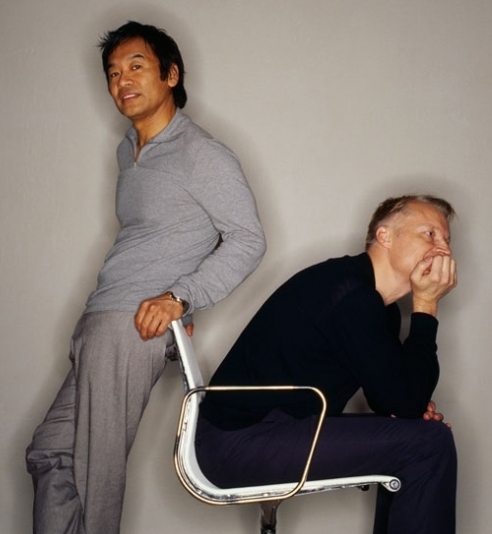 I'm crushin' on the work of George Yabu and Glenn Pushelberg in a big way. They push the boundaries of interior design and create spaces that are simply amazing. Yabu Pushelberg has been honored with the Platinum Circle Award, for their exceptional achievement in the hospitality industry, as well as, the James Beard Foundation award for excellence in Restaurant design. They were named Designer of the Year by Contract magazine, and have been inducted into the Interior Design magazine Hall of Fame. Recently I had the great pleasure to have a cyber sit down with George Yabu and Glenn Pushelberg. Enjoy the conversation. I sure did!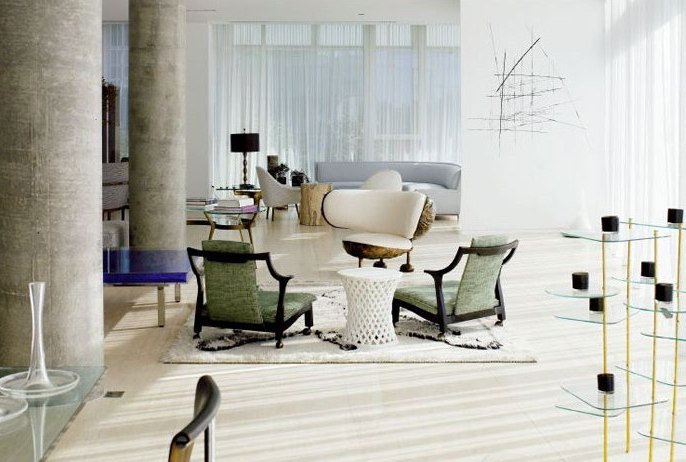 George Yabu and Glenn Pushelberg's West Village apartment
How would you describe your own style?
In many ways our style has become much more discretionary. As we mature as designers we have applied that mindset to our work and have become wiser editors because of it. At the same time we have also become more open to ideas we would have never considered before. Much of the vision comes from the location of the project and recent experiences which open your eyes to trying new things.
Looking back at your first project what knowledge do you wish you had back then designing the interiors?
We naively started the firm on our own without a real model for working. We made things up as we went on. We were a little young in that we thought we didn't need a mentor per se. We were very ambitious as designers but we were bad business people for a long time! In time we learned to get inspiration from really smart clients and to properly manage the business side of things. As time passed we learned to do better things we gradually got better clients and better projects – we saw that one begat the other.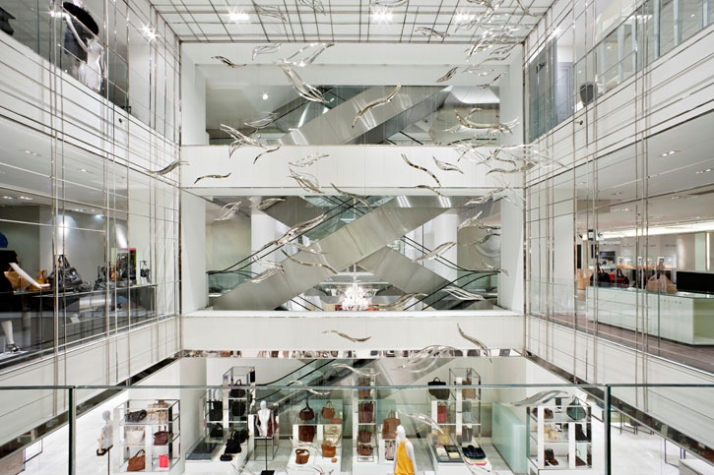 Le Printemps Paris
What is your first source of inspiration?
As we spend much of our time traveling we find inspiration everywhere. We are inspired by other people, beautiful things; inspiration can be found in the simplest to most complex forms.

What do you love to do when you are not designing?
We live such hectic lives that when we are not designing it is imperative for us to make time to enjoy the simple moments in life. We both love exploring what is happening beyond our immediate worlds – whether that involves a walk on the beach or reading to learn about different topics like advancements in science and technology.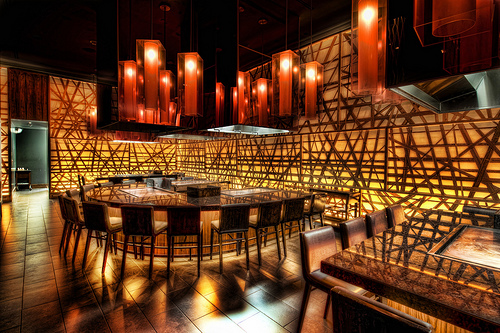 Shibuya Las Vegas
Your favourite places?
Our favorite cities are New York and Tokyo but destinations like South America, Sri Lanka, Vietnam, and Sydney are becoming favorites too.

The treasures you find there?
We find treasure everywhere we travel – recently we met the owners of an old bodega and were very intrigued by the craftsmanship of the store.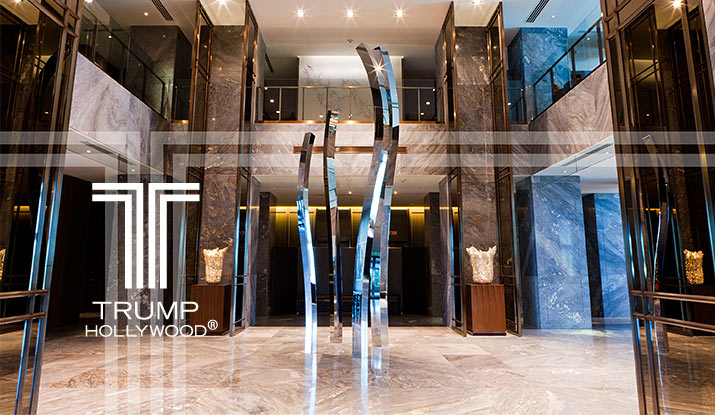 Trump Hollywood
What does success mean to you?
Success means having a faithful and philanthropic life.

My signature Design Elements question – what are the most important design elements?
In any design it is important to tap into the emotional element of the space. The design team has really incorporated the approach of decorators rather than strictly designers. Where a designer puts plans on paper and builds the project, a decorator collects furniture and design pieces to create a visually and emotionally appealing space. The end result becomes more interesting when the introduction of local artifacts and colors or patterns of those furnishings.
photos: Richard Powers, Yabu Pushelberg
Kommentare