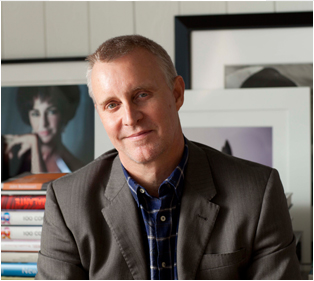 I am a huge fan of Los Angeles interior designer Trip Haenisch. His work is like no one else's, sophisticated, eclectic, and comfortable. The interview with Trip is my Easter present for you… Happy Easter weekend!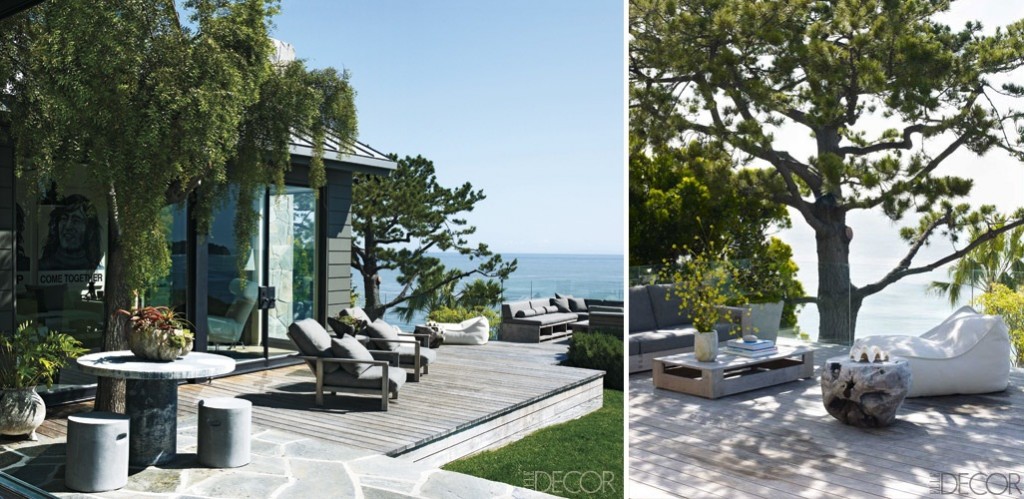 How would you describe your own style?
I would describe it as fun, curated and most importantly comfortable.


What inspired you to get into design?
I have always had a love of beautiful things. I started an accessories shop and my cliental grew to include designers from all over the world, and from there history was made.

Looking back at your first project what decorating knowledge do you wish you had back then designing the interiors?
I had done a lot of freelance work for various people as well as friends and family so I some experience already, but my first real business project was for Cheryl Tiegs. It was an exciting venture and I'll never forget it. I was able to work with some great people and it was exhilarating to be able to put my design ideas into play.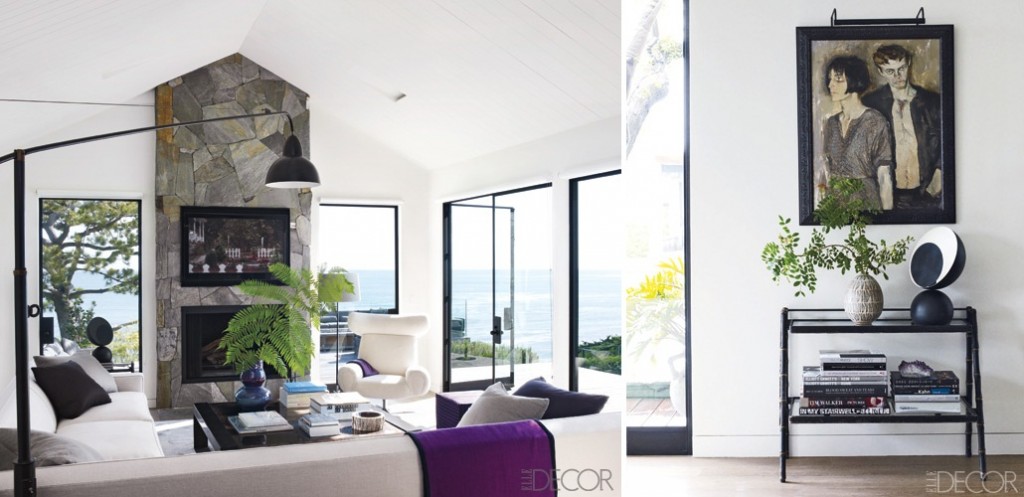 Is there a designer that has influenced you?
The French Designer Jacques Grange. He has a unique sense of style, effortlessly combining chic elegance with casual comfort.


Some designers believe that the first piece for any room is the rug or a painting that sets up the colors palette. What is your first source of inspiration?
My first source of inspiration comes from the client. I find out what their personality is like and what kind of lifestyles they lead.

How do you achieve a good scale?  Scale is a really interesting and difficult topic.
Scale is critical in any space and it's really something that comes with experience. You can make a small room feel large or a large room intimate and cozy depending on size.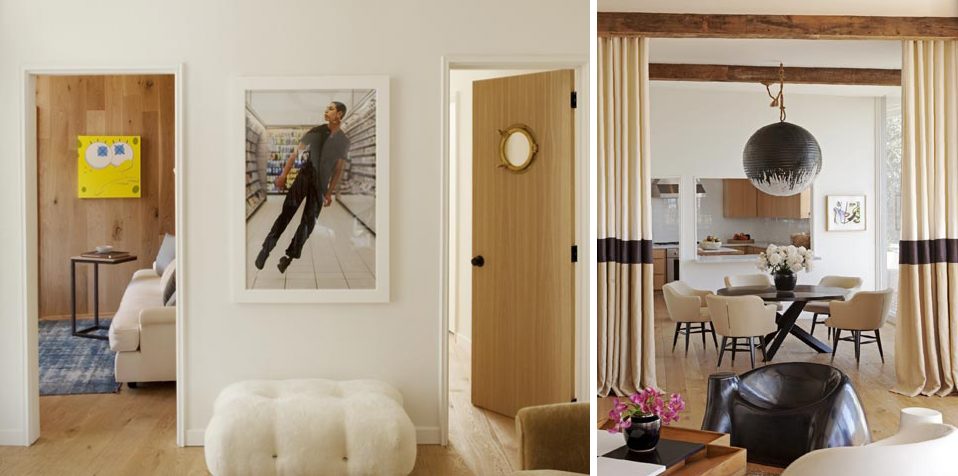 What's your one best piece of advice on lighting?
Light your art. There's nothing better than highlighting great artwork. Using wall washers also helps create interesting contrast and even prevents eye fatigue.


What do you love to do when you are not designing?
There's no clear line between an outside life and my work. Designers often create long lasting relationships with their clients and ultimately become friends so I have a very full social life. But in my personal time I'll find myself cooking for my son and friends, reading, meditating and doing yoga – I love to exercise both mind and body.
Who are your favorite artists?
John Baldessari, John Currin and Barbara Kruger. I love these artists because they use diverse mediums and there is such an abstract beauty to their work… seemingly simple but so complex.


Your favorite books?
Right now I'm reading Steve Jobs by Walter Isaacson and House of Merth, by Edith Wharton.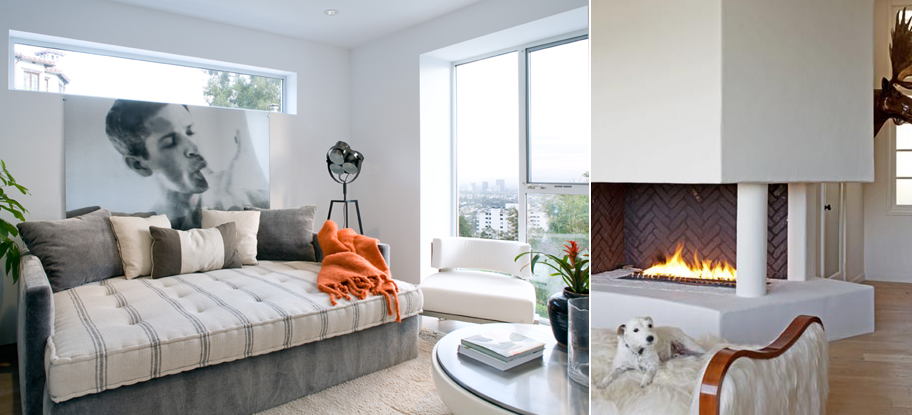 What does success mean to you?
Success mean a lot of things to me, most importantly to love and be loved. I'm successful when I'm happy and can influence others in a positive way.


My signature Design Elements question – what are the most important design elements?
My strongest design elements come in the form of soft furnishings combined with interesting collected pieces. I love casual and comfortable pieces, it always feels 'right'.
photos: Simon Upton for Elle Decor, Trip Haenisch and Associates


Kommentare