Recently I had the pleasure to have a cyber sit down with the Brazilian architect David Guerra.  David's work reflects his belief that comfort holds the key to successful design. David's visions are shaped by his passion for structure and use of rich color. Among other awards, David Guerra has earned first place in the set of Residential and Commercial Interior Architecture by IAB – Institute of Brazilian Architects. He believes that a good project can't miss affection, humor and observation. David loves to go to the theater and to meditate.
What was the moment when you knew you would be an architect?
When I was 16, I did a test (similar to ACT) for computer science, because I was good in math. I passed, but I couldn't get in, because I didn't finish high school at this time. Therefore, I decided to choose another course, because I always liked math, logical thinking, but also arts. This combination of arts and mathematics takes to my decision for architecture.

Is there something that connects all your projects?
Starting from a concept, I look forward on doing a mix of old and contemporary to create warmth and innovative spaces.
Looking back at your first project what design knowledge do you wish you had back then?
I would like to have had more experience to coordinate the project during its construction.

What have been the rewards of practicing architecture?
My reward is to transform in reality the world vision I have.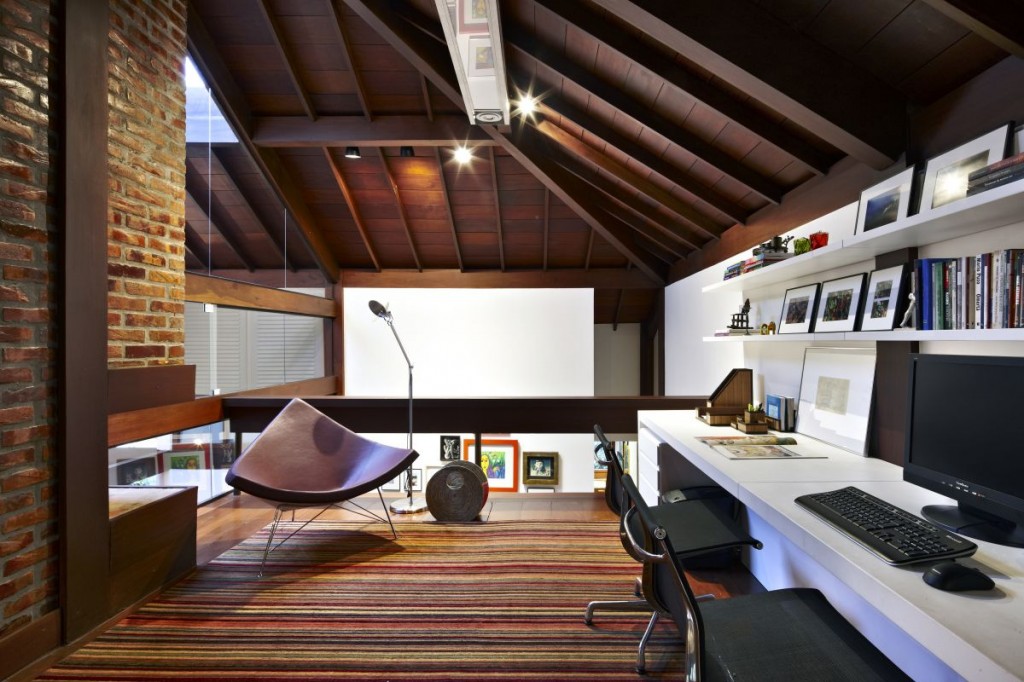 What do you love to do when you are not designing?
I like to watch movies, listen to music and go to the theater. I like to aggregate other type of arts in my life. Also, I like to meditate.

Who are your favorite artists?
Edith Piaf, Gaudi, Mies Van Der Rohe, van Gogh, Bethooven, Bach, Christian Liaigre, Pina Bausch, Andrée Putman, Oscar Niemeyer, Burle Marx and others.
Your favorite books?
"Meditate", from Swami Muktananda.

What does success mean to you?
Work with something you love and, by consequence, be well paid for that.
What's your advice to upcoming architects?
Observe everything around you; make a lot of research (including areas not related to architecture, such as philosophy, psychology and arts); develop discipline.

My signature question – what are the most important design elements?
The most important element in the design is the capacity to seduce over the time.

photos: David Guerra Arquitetura e Interiores
Kommentare