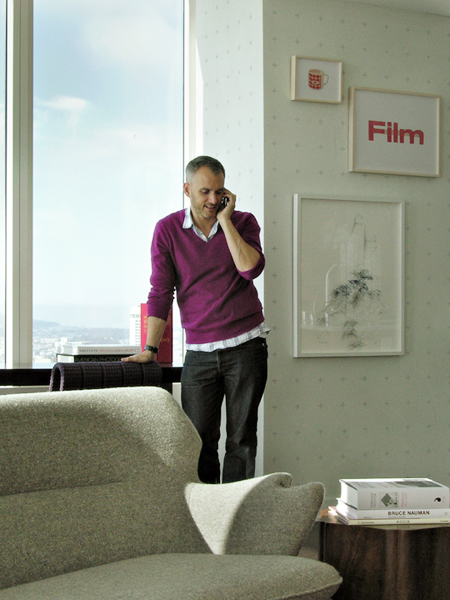 Charles de Lisle is a San Francisco-based interior designer whose work I've been drawn to from the first moment I saw it on Desire to Inspire 2 years ago. Charles' experience spans the last 25 years working within the art of ceramics, metalwork, custom furniture, product design and interiors. His projects – so full of character – has been published in many magazines globally, including Architectural Digest Germany, The Wall Street Journal, Metropolitan Home, Interior Design, The New York Times Magazine, Dwell, Sunset, California Home + Design, Traditional Home. I hope you enjoy the interview as much as I did!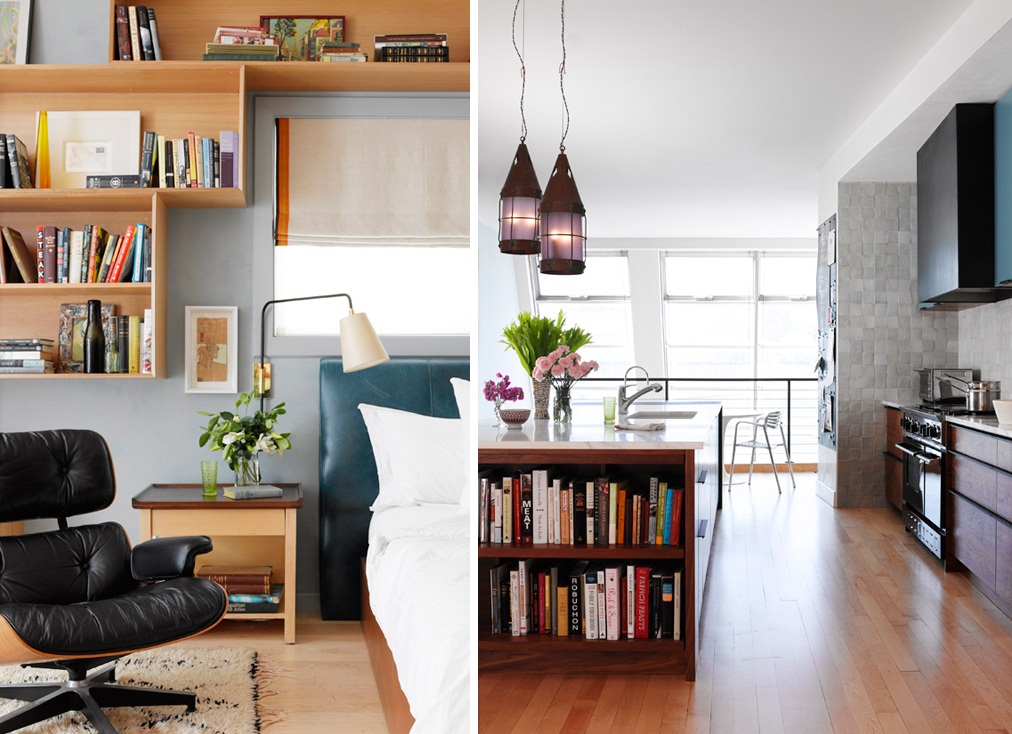 How would you describe your style?
Traditional, with a fresh perspective I think.

What inspired you to get into design?
I think it found me, I was building furniture, welding and doing ceramics when I started a job with an event-planner in San Francisco. Years prior I had torn out a House & Garden page, and one day found myself in the very room that was photographed. I was introduced to the owner and she proceeded to tell me all abut her years working with Michael Taylor, one of California's most important interior designers… and decided that I loved the idea of making amazing experiences and telling stories through architecture, just like that room did.
How did you get your first assignment?
A friend asked me to help design and build & design a small shoe store, the budget was $600.

Looking back at your first project what decorating knowledge do you wish you had back then designing the interiors?
None. I miss having the opportunity to be naïve, just dreaming up crazy ideas and be fearless in hoping clients would consider them.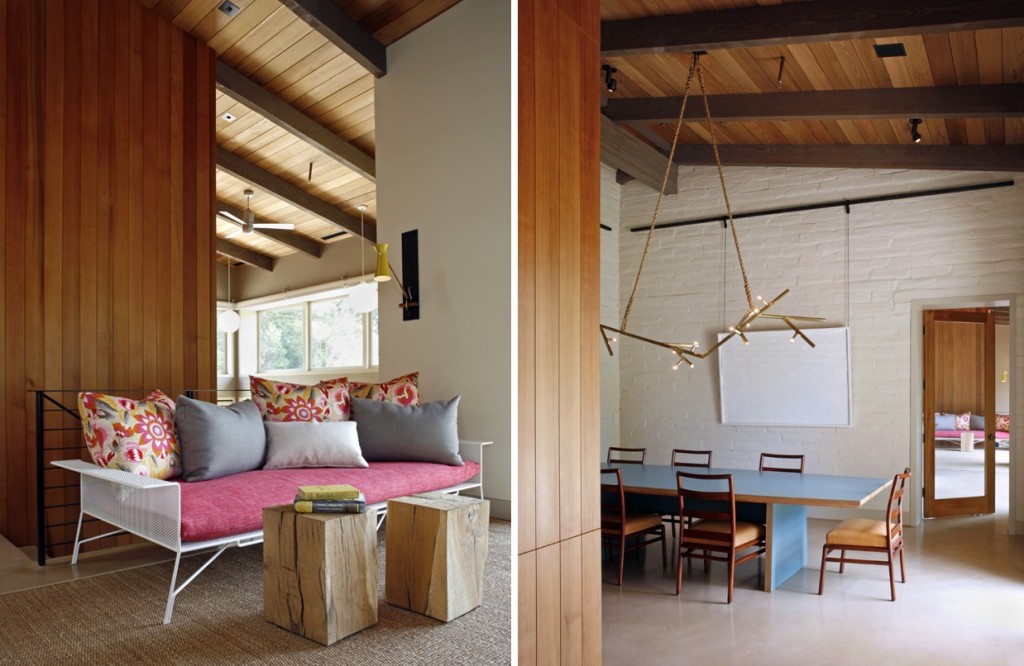 Is there a designer that has influenced you?
Francis Elkins, she brought moderne interiors and the magic of the artisinal, fully created interior to California in a fresh and interesting way.

Some designers believe that the first piece for any room is the rug or a painting that sets up the colors palette. What is your first source of inspiration?
Could be a table, or a vase, a photograph… I just designed a house where the color palette came form the bark on the redwood trees outside the front door. That being said, its easier to match the carpet to the trees at the start, then to try and find a rug to work out in the end., but that's experience and lessons learned through trial & error, and why you hire a decorator in the first place.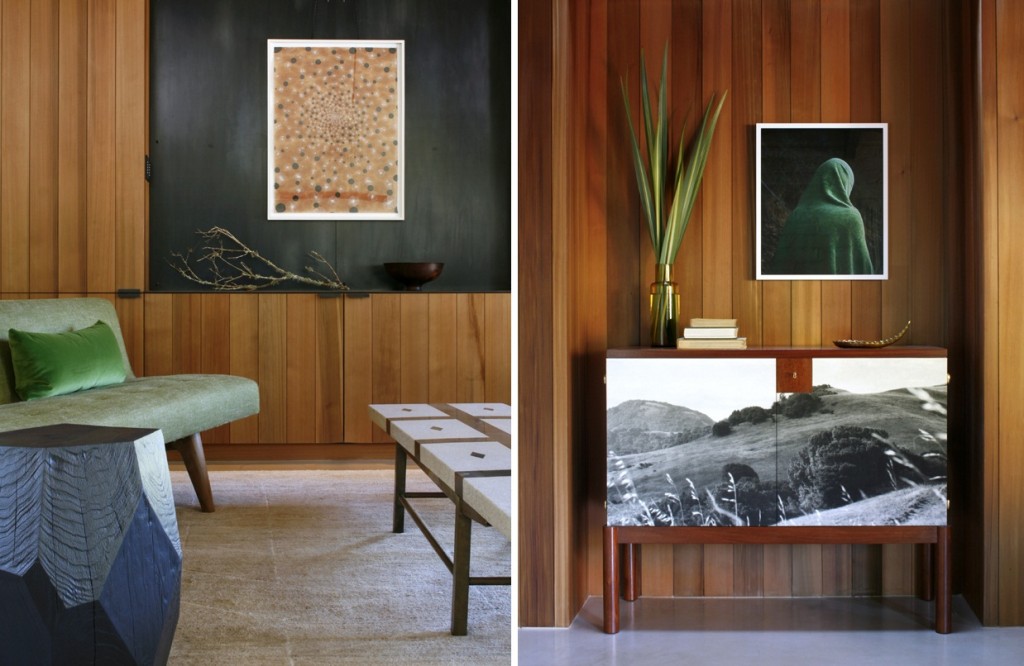 How do you achieve a good scale?  Scale is a really interesting and difficult topic.
I need to work out scale in my head seeing the items in person… I'm not to good at realizing a floor plan on paper. The internet has made this difficult. All those items on white backgrounds look to be exactly the same size ~ I don't trust them. You need to see, then assemble in person to get it on the right track.

What do you enjoy most in your work?
When mistakes turn into something new.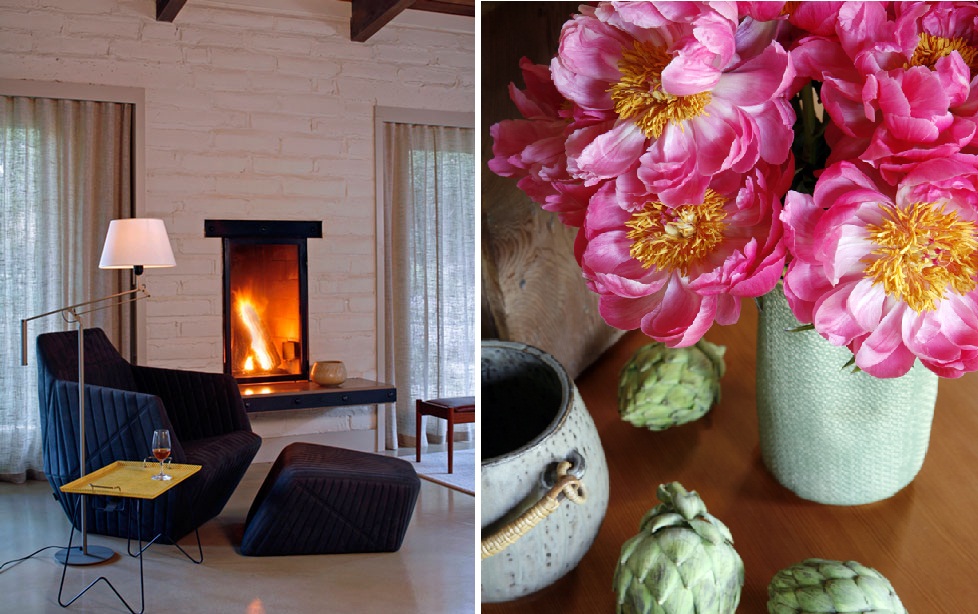 What do you love to do when you are not designing?
Eat.


Who are your favorite artists?
Christo, Tom Sachs, John Chamberlin.

Your favorite books?
The Potters Challenge by Bernard Leach, Franny & Zoey by J.D. Salinger, In Praise of Shadows by Jun'ichirō Tanizaki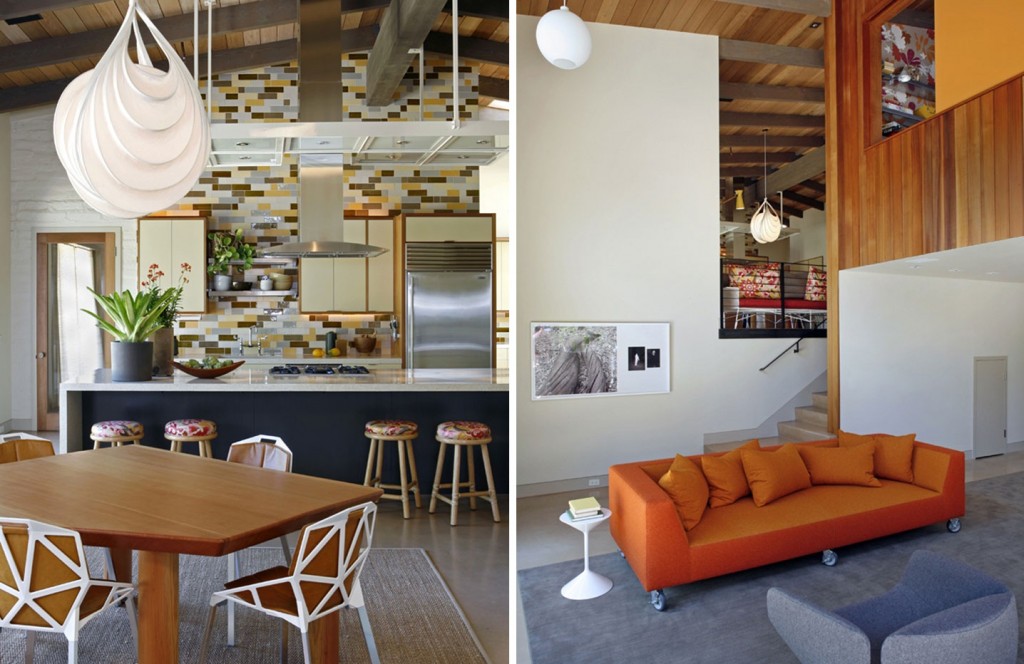 What does success mean to you?
Having the opportunity to work with people I admire, hearing form clients that they trust my thoughts on a project.

My signature question – what are the most important design elements?
In life or in work? Both require good light, soft light that makes everything a bit more poetic.

photos: Charles de Lisle
Kommentare