"Design for me is not only a job. It's not something that I go to the office at nine in the morning. It's my life."
Christophe Pillet for GQ
Christophe Pillet is the Lacoste's design director. I've been drawn to his work from the first moment I saw it some years ago. Lucidity of expression and the search for simplicity are his key principles. Architecture, objects, furniture, art direction – the scope and the variety of his projects share a common attitude, independent of scale. Lancel, Lacoste, Cappellini, Catherine Malandrino, John Richmond, Hotel Sezz… are among his devotees. Some days ago I had the pleasure of talking with Christophe Pillet. Enjoy the interview. I sure did!
Sezz hotel in St. Tropez
When did you first realize that you wanted to be a designer?
It appeared in my life by sheer chance and I am very happy about it. I have no precise memory having a day wished or dreamed to be a designer.

Looking back at your first project what knowledge do you wish you had back then?
The quality of the first projects is certainly the freshness and the energy guided by a kind of innocence on things. This way, no need of too much knowledge.
Meridiana chair for Driade, Blow for Ycami
Is there something that connects all your projects?
The same brain driving, the same hand holding, the same pencil, whatever.

Can you describe your position as Lacoste design director ?
Lacoste is a big network made of a lot of partnerships (licensees). I'm in charge of researching the consistancy of creations and the harmony of them: the Lacoste style!
boutiques for Catherine Malandrino in New York and Paris
How long does it take for Lacoste to lead the product from idea to market?
Usually between one or two years.

What do you enjoy most in your work?
The "thrilling of the white page". Being afraid of having to answer demands I am not necessarily an expert for. The curiosity which urges me to take sideways and which often pulls me on unknown grounds.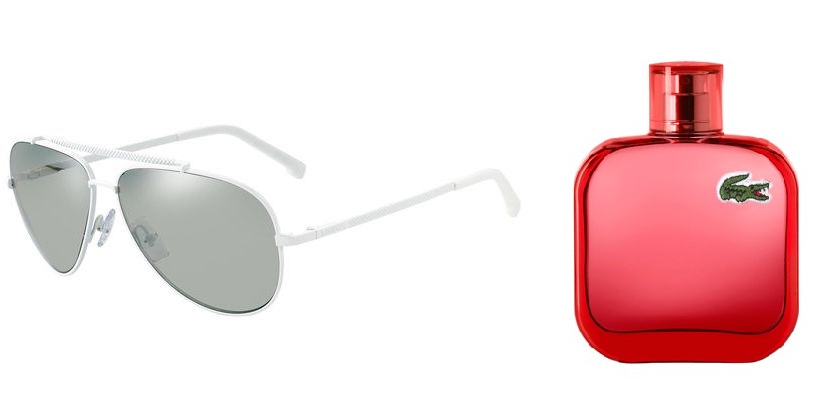 Lacoste summer collection 2012
In the 1970's, Lacoste became the first brand to sponsor the French Open at Roland-Garros. Do you play tennis?
I used to play when I was younger. Unfortunately I don't have much time now to keep in shape…

What do you love to do to when you are not designing?
I love daydreaming…
Orbital easy chair and SouthBeachpub chair

Your favourite books?
Books of sciences, journey diaries of the big "discoverers" – Magellan, Christopher Columbus …. and also the contemporary literature.

You have designed almost everything and have been honored with numerous awards. What do you consider to be your greatest achievement?
I'm never satisfied. I always expect the perfect project to be the next one.
Sezz hotel in St. Tropez
What does success mean to you?
A pleasant return of the public, making me feel that I do not spend my life for nothing!
What's your advice to upcoming designers?
Do not grow too fast, still leave me some room!!!

My signature question – what are the most important design elements?
Simple, chic and happy!

photos: 1 Romain Cabon, 2,7 Manuelle Zublena, 3, 4, 6 designline, 5 vogue
Kommentare