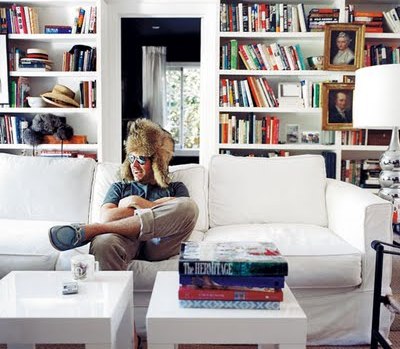 I can barely contain my enthusiasm for the work of fashion designer Johnson Hartig.  Energy, color, passion, celebratory spirit, a love for life… all are words that come to mind when asked about Johnson's designs. Johnson has always been pretty independent and done things his own way. Not only are his clothes a joy to experience but also his LA home featured in Domino is for me the most inspiring home ever featured in a magazine. Recently I had the pleasure of talking with Johnson Hartig. Enjoy the interview. I sure did!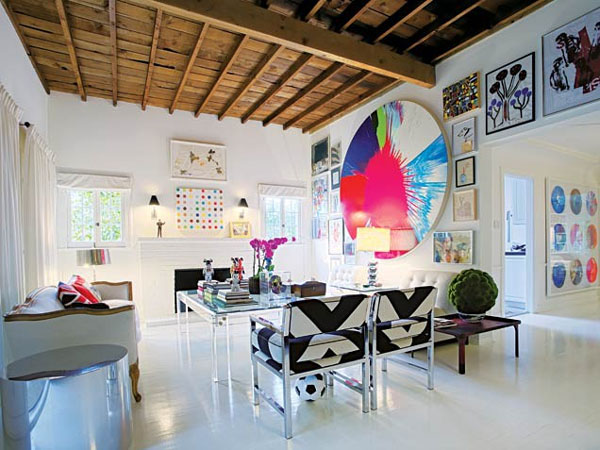 Your work is a joy to experience. What inspired you to get into design?
Thank you! I always appreciate a sense of humor and witticism and see no reason not to translate that into clothing. I also feel like there are enough serious clothes out there, and its not what our cients come to us for.
Is there something that connects all your projects?
I recon my unique perspective of the world.

Looking back at your first project what design knowledge do you wish you had back then?
Honestly can't think of anything – I think my instincts have served me very well. I was surprised to find out that I had quite good business instincts too.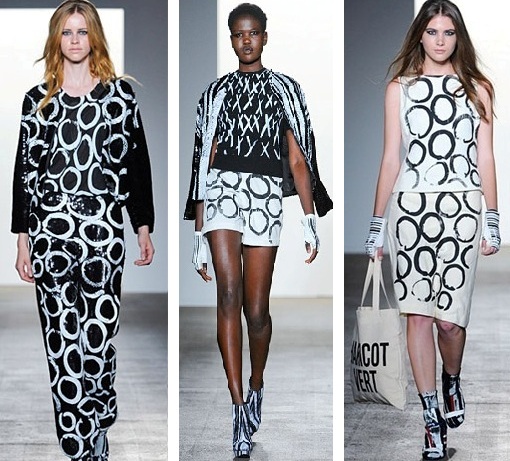 Your work revolutionized the way I think of graphics and recycled clothing. Please tell us more about your design process.
Thank you. I think it has too! I guess we just had an interesting perspective on the world. Macabre spooky graphics always appealled – we brought the scull back out of hiding ten years ago, and were the first to print on button down shirts and blazers for instance. I can't walk a block now without seeing 100 generation copies now – its very interesting to thing we changed the course of graphics on clothing… now unfortunately its trickled down to the lowest level and we're all forced to look at these terrible copies  and wonder when it will all end.
What is good taste to you?
Confidence enough to take risks and go further than necessary. Push the boundaries when necessary and use restraint when appropriate .
Valentino said shortly before his retirement a designer nowadays has to be more like a manager than a creative artist. Do you agree?
Hmmm… I don't know, I guess I think everybody has to be a little bit of everything to be successful.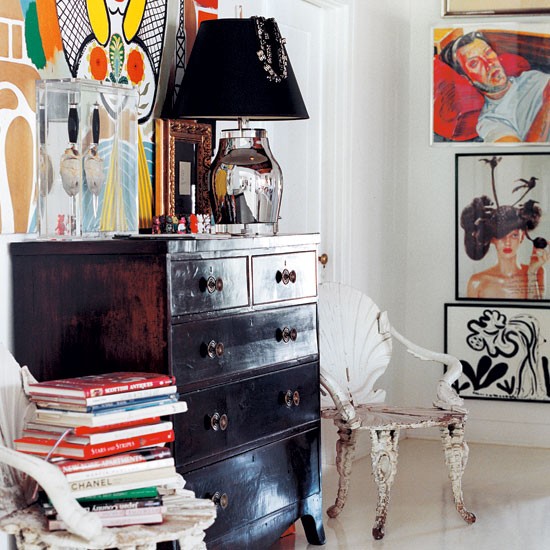 Libertine has always been pretty independent and done things its own way. What's your advice to upcoming designers?
I don't feel like I'm in a position to give advice as we did approach things so unconventionally. If any I guess, do your homework, have a great idea, and work relentlessly on honing your craft.
What does success mean to you?
Having a little bit of money and free time to travel.

What do you love to do when you are not designing?
LEARN, shop for interesting antiquities, look and commune with nature, and spend time with my dogs and friends.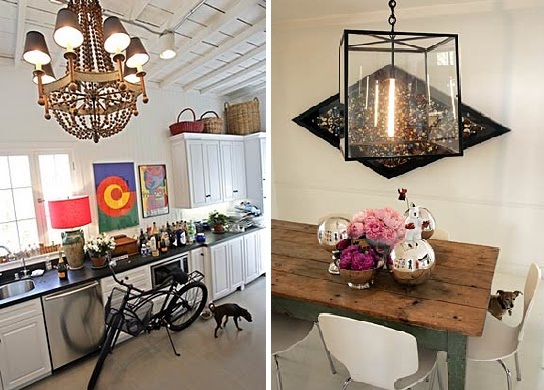 Your favorite books?
"In Youth is Pleasure" by Denton Welch has been my favorite favorite for 20 years,  "The Razors Edge" by M. Somerset Maugham.
Your LA home featured in Domino is for me the most inspiring home ever featured in a magazine. How does it look today? I 'm sure the Damien Hirst pieces are still the dominant focal points throughout the space…
Whoa…..thank you! It looks much as it did but perhaps with more in it… I'm always collecting something or another.

My signature question – what are the most important design elements?
As John Baldessari said – quality material, careful inspection and good workmanship. And I might add that a great idea is essential!
Kommentare