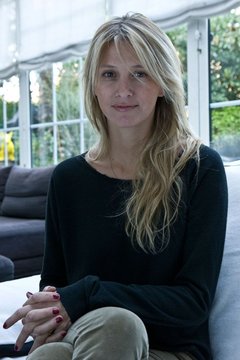 It is my pleasure to welcome Sarah Lavoine – Polish princess and French interior designer – extremely talented and natural at what she does. Sarah is designer extraordinaire of perfectly imperfect interiors. I love the way she combines different styles in a way that feels effortless. The first 3 photos below are of Sarah's art-filled Paris flat where she lives with her 3 children Roman, Yasmine and Milo and her husband, the French pop star Marc Lavoine. Enjoy!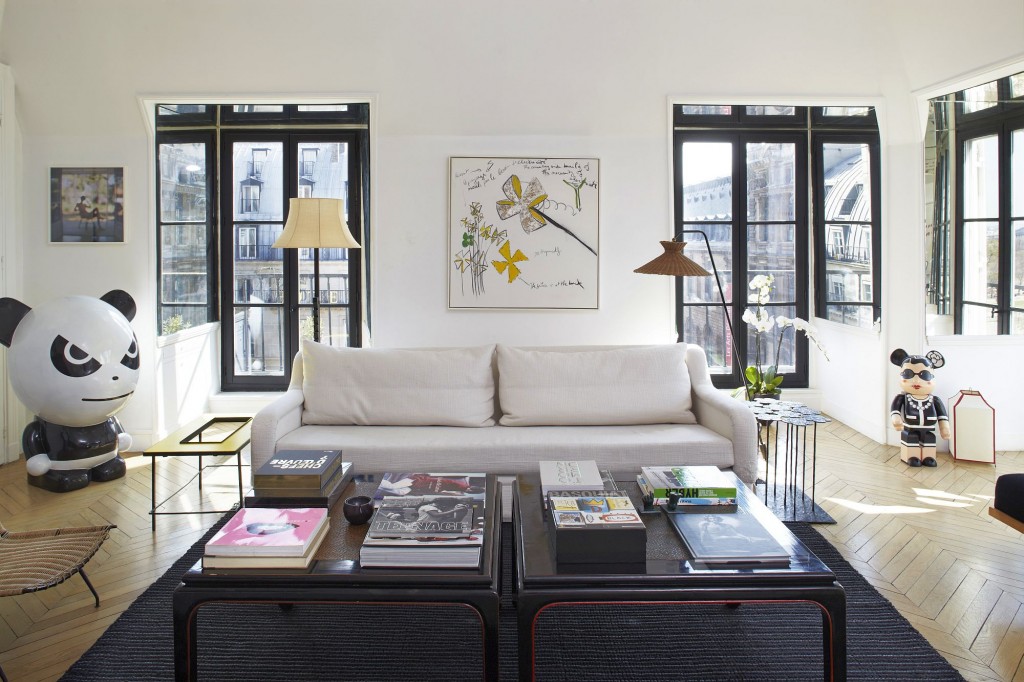 How would you describe your style?
I think my style is contemporary, but warm and timeless at the same time.
What inspired you to get into design?
My father… He was the editor of French Vogue for 15 years, so I was always going to all the fashion shows with him as a child. My mother was also an interior designer herself, so I think she gave me a good feel for this profession.
Some designers believe that the first piece for any room is the rug or a painting that sets up the colors palette. What is your first source of inspiration?


I look at the volumes and the light straight away, at what I can change, transform, get rid of and readjust. But an interior is a whole, there is not really one single thing for me that I start on.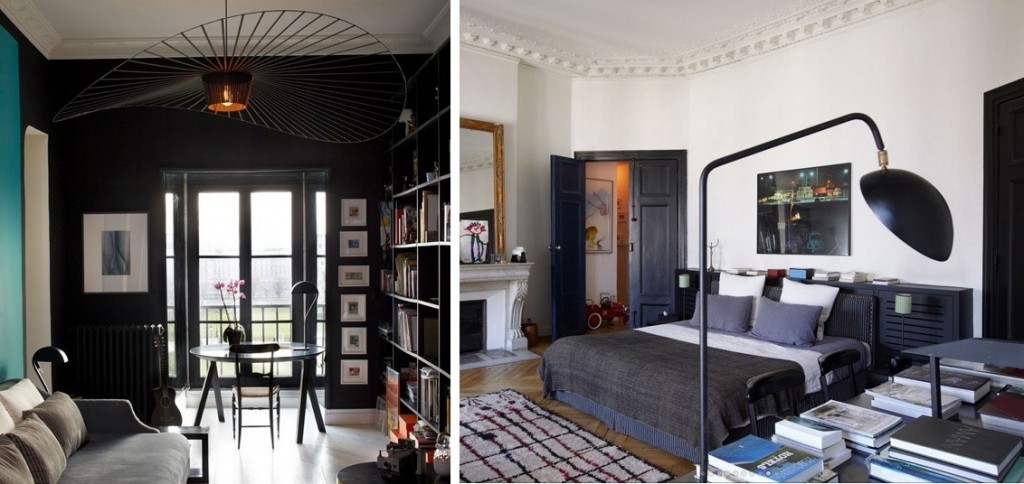 What do you enjoy most in your work?
The fact it's a challenge, because you must constantly try out new ideas, invent and imagine new spaces, and include new materials. Once I had decided to become an interior designer, I immediately felt like it was exactly what I was meant to do.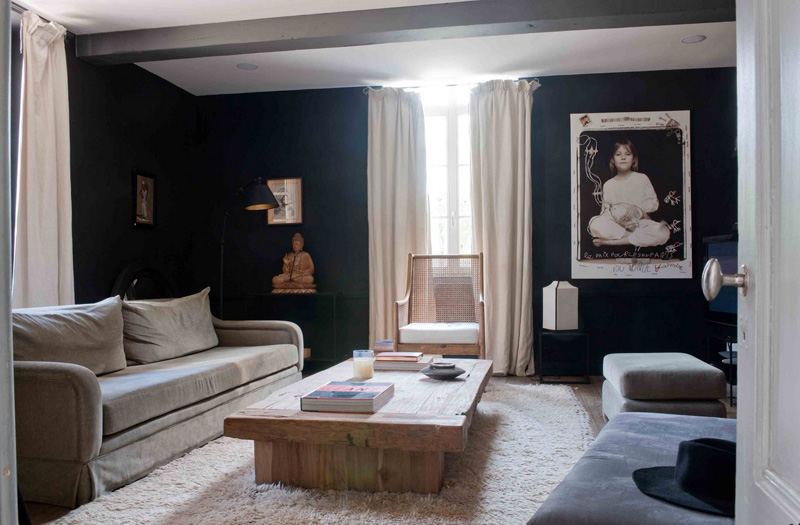 What is the biggest mistake people make when they decide to decorate their own homes without the guidance of a designer?
They try to get the 'total look'. I avoid the total look at all costs. People are not very daring – you shouldn't be afraid to try out new colours and bold combinations.
What do you love to do when you are not designing?
When I'm not designing, I love to relax by going for a nice walk in the wonderful gardens.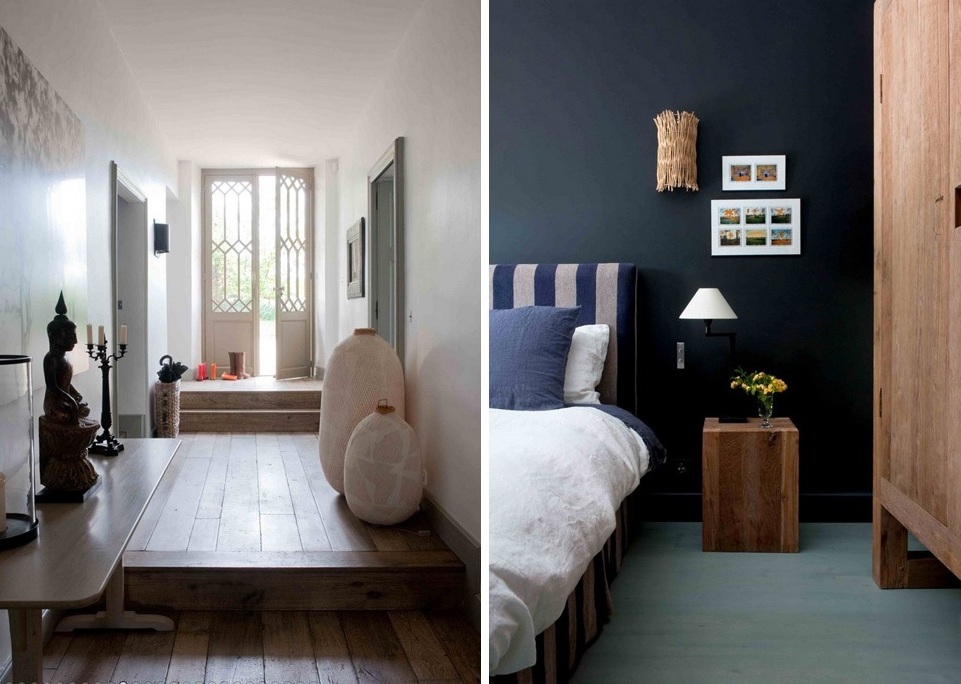 Who are your favorite artists?
I love going to see the art work at the gallery Kamel Mennour. I really like the Japanese artists Moriyama and Araki, and the work of Camille Henrot.
Your favorite books?
My favorite book is Belle du Seigneur by Albert Cohen.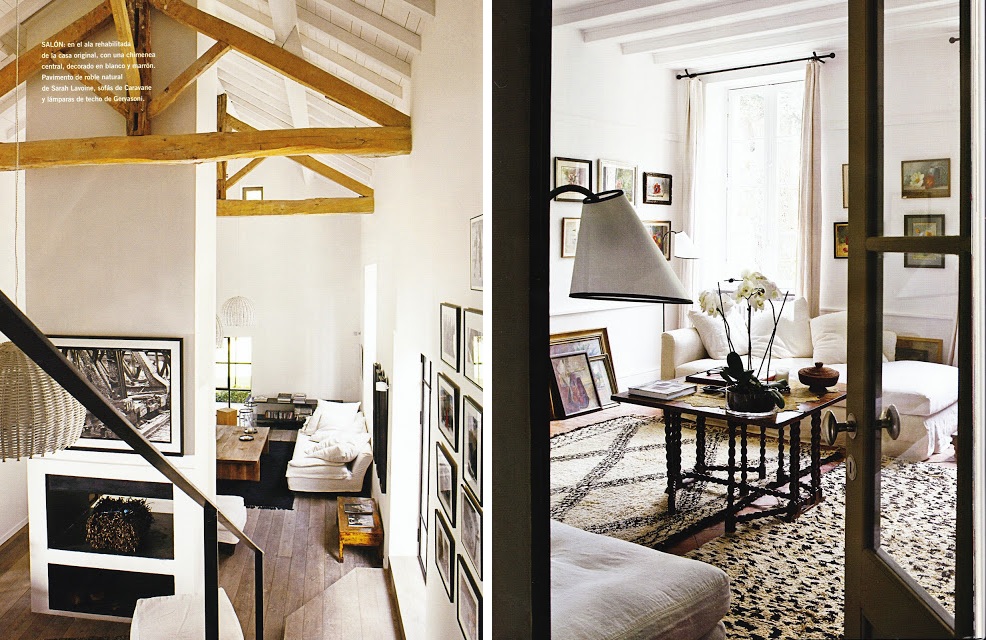 Your favorite places in France?
I have so many favourite places in France, but I especially love Cap Ferret.
My signature question – what are the most important design elements?
Comfort, space and above all, light.
photos: Sarah Lavoine
Strandhaus in Brasilien mit traumhaftem Blick auf den Atlantik. Architektur: Silvio Sant'Anna & Ana Vidal
Wooden beach house overlooking the Atlantic Ocean. Architecture: Silvio Sant'Anna & Ana Vidal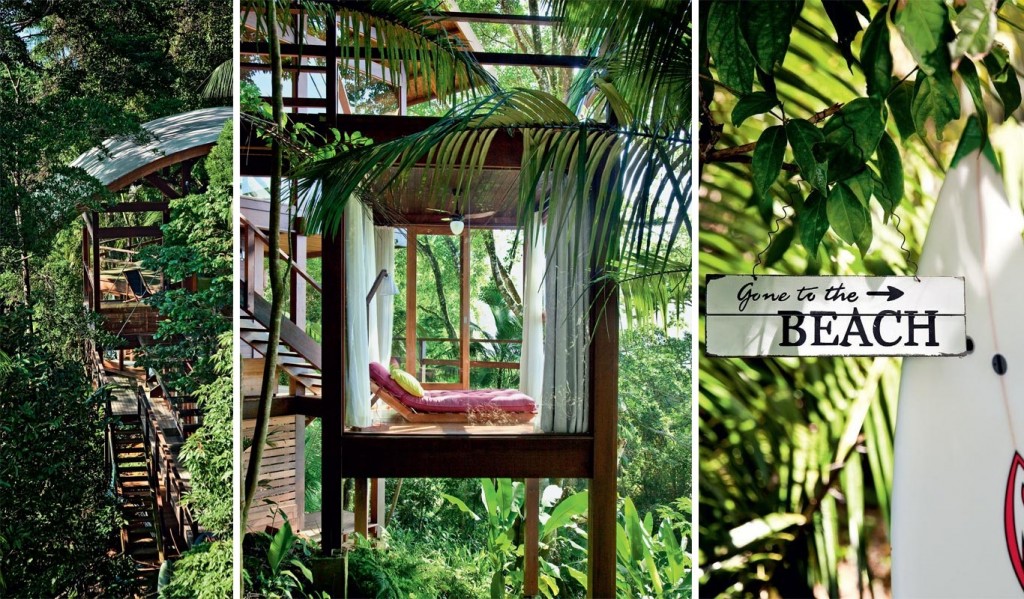 photos: Eduardo Pozella for casa abril
So sieht ein Haus in Mexico aus. Architektur: Cadaval & Sola-Morales. Schönen Wochenstart!
House by Spanish architects Cadaval & Sola-Morales overlooking the Pacific Ocean. Happy Monday!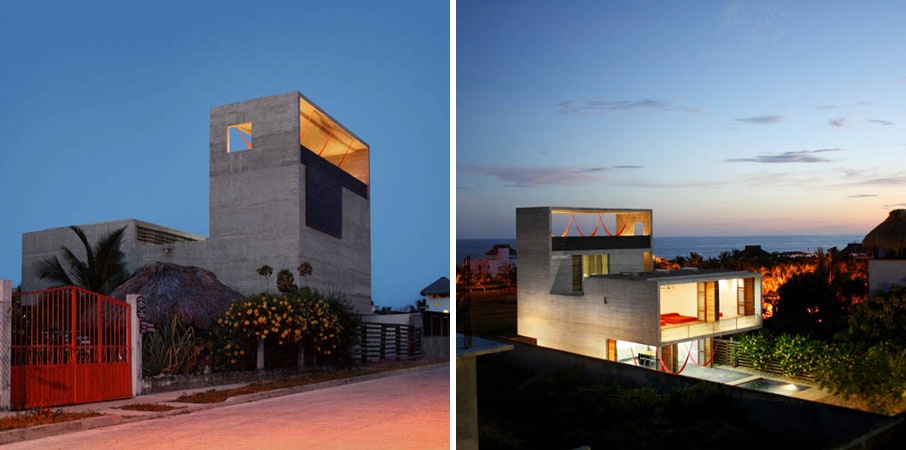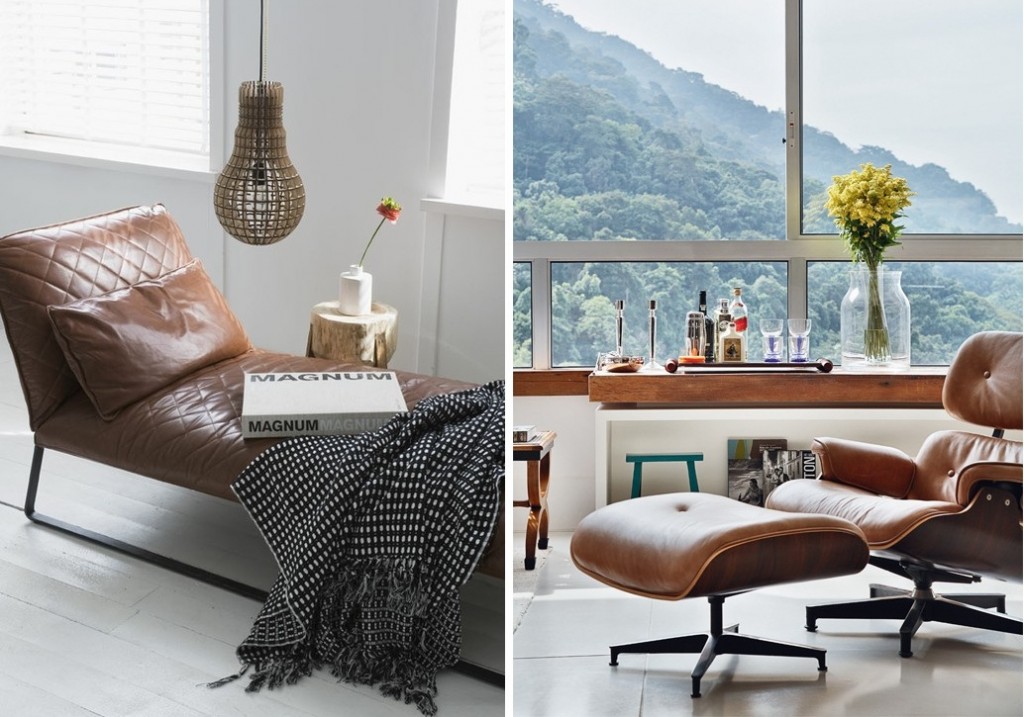 Auf dem Weg zum höchsten Wasserfall der Balkanhalbinsel – Raisko Praskalo, Fallhöhe 124 Meter. Ich werde die nächsten Monate hauptsächlich in Bulgarien wohnen. Ich freue mich riesig. Die ganze Schwarzmeerküste und die bulgarischen Gebirge sind außergewöhnlich. Mit dem Bloggen bleibt alles so wie es ist – Fotos von Bulgarien inklusive.
I'm in the Balkan Mountains trying to reach the highest Bulgarian waterfall Raisko Praskalo – 124 meters high. I'll be living mainly in Bulgaria the next months. I love being in Bulgaria. I love walking in nature there. The whole Black Sea coast and the Bulgarian mountains are exceptional. The blog will be on a regular routine. Be back on Monday…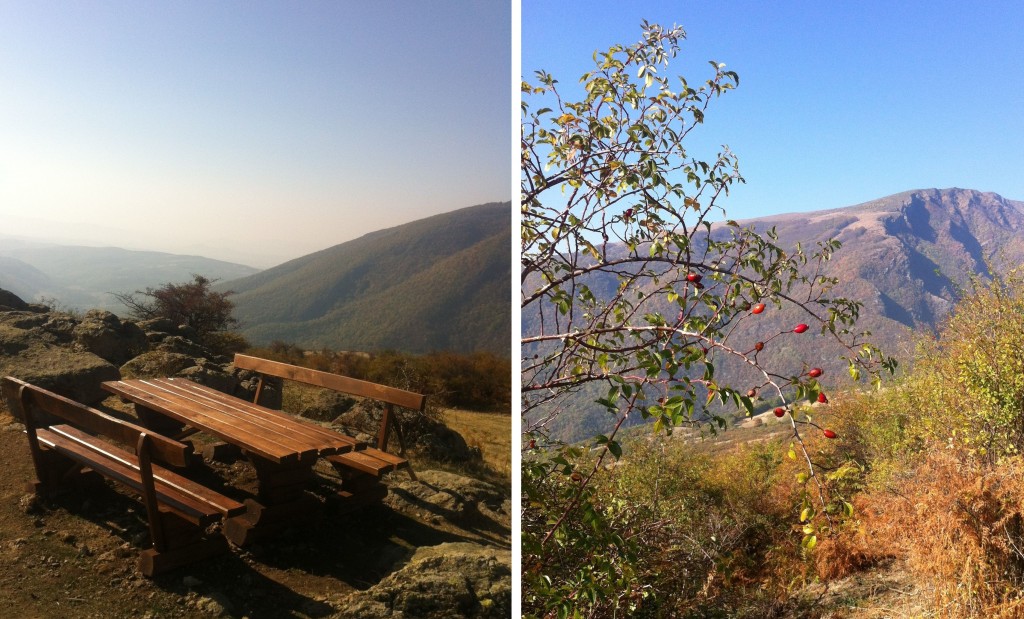 Balkan Mountains via my iPhone

"Why do we assume that simple is good? Because with physical products, we have to feel we can dominate them. As you bring order to complexity, you find a way to make the product defer to you. Simplicity isn't just a visual style. It's not just minimalism or the absence of clutter. It involves digging through the depth of the complexity. To be truly simple, you have to go really deep. For example, to have no screws on something, you can end up having a product that is so convoluted and so complex. The better way is to go deeper with the simplicity, to understand everything about it and how it's manufactured. You have to deeply understand the essence of a product in order to be able to get rid of the parts that are not essential."
Jonathan Ive, from the book Steve Jobs by Walter Isaacson
Ich habe am Sonntag die Devetashkata Höhle gesehen. Sie war auf meiner Bucket List. Unglaublich schön!
Last weekend I visited the Devetashkata Cave near Lovech, Bulgaria. It was on my bucket list. Amazing!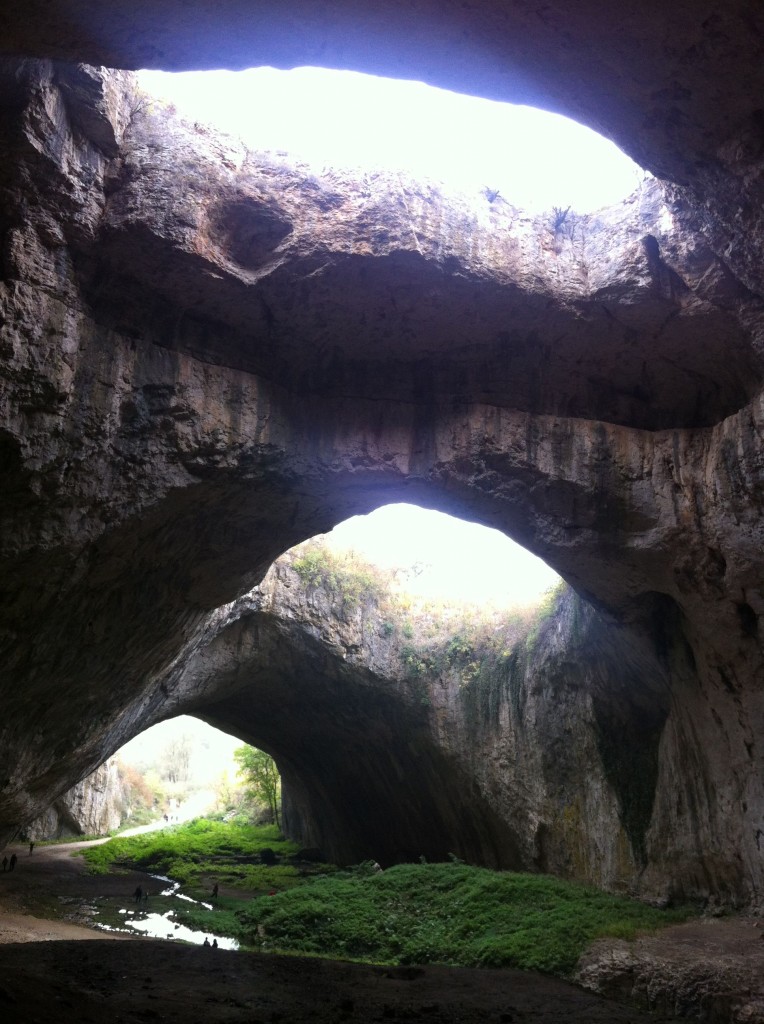 via my iPhone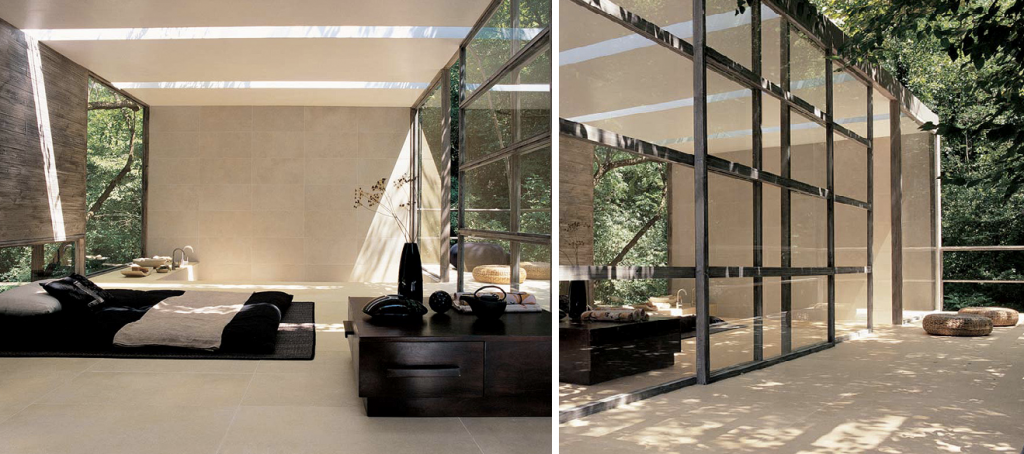 "The freedom of expression without limits inspires me."
Today in the spotlight: Mauro Lipparini – one of the most recognized Italian industrial designers. His extensive work in the field of industrial design includes home and office furnishings, textiles, and other products created for numerous companies in Europe and Japan. In the realms of architecture and interior design, Mauro Lipparini has concentrated on private and public housing, showrooms, and exposition installations. His style: natural minimalism with touch of pleasure and joy. Mauro Lipparini's passion: long distance running and driving race cars.
Tiandi Yija Restaurant, Hangzhou, China
What was the moment when you knew you would be a designer?
During my university studies I was excelling in design-related exams and this was a natural indicator, however, the real drive to get involved in the industrial design sector was motivated by what was happening during the 80s, in industrial design, in Italy, just as I was launching my career. Everything that was happening in this sector was innovative and part of an avant-garde movement as far as research, technology, and marketing were concerned. In the field of architecture in Italy, compared to industrial design, very little experimentation was going on—architecture was a stagnant field with very little opportunities and whatever opportunities were available were rife with politics. I didn't want to have to make those sorts of compromises.
To design is to transpose research and art into a comprehensible format for consumption. Industrial design involves aesthetics, ergonomics, materials (both traditional and innovative), engineering, industrialization, productivity, communications, scenography, and marketing. All of these challenges are at the center of my profession and they are what allow me to look beyond limits and confront the design process without fear, preconceptions, or limitations. That is why I chose the profession.
Is there something that connects all your projects?
Pure, geometric forms are a leitmotif that modulate according to new and different materials in each of my projects. These create an idiosyncratic language that is both visible and tactile. With each new project, I like to find a balance of geometric and graphic forms originating in artistic expression, whether that be painting, sculpture, theatrical arts or music. Architectural lighting, in particular, can also "draw" space and generate imaginary sensations that work in counterpoint with materials creating a harmonious "dialogue" between empty and filled space. That's the sort of magic, or connective tissue, that my projects strive to achieve.
Tiandi The Bund 6, Shanghai, China
Looking back at your first project what design knowledge do you wish you had back then?
Looking back, I think the defining difference between my design outlook when I was young and now, is my critical thinking. When you're young, every completed project brings satisfaction, merely because it was actually built, whether that be a piece of furniture or an entire building. As you get older, your critical thinking evolves, so it's hard to be so easily satisfied! As far as what I wished I would have had back then—the obvious answer is experience. Let me answer by saying that what I'm grateful to have now is my multicultural experience of the world, something that takes time to amass. When you design something, the ultimate experience is to create something universal, literally because you understand and have experienced each of the world's cultures. Now that's an achievement.
Your furniture pieces are stunning – a beautiful blend of classic and modern – what inspires you for these pieces?
This answer is consequential to question 3's. At the beginning of my career, I designed products with an experimental, avant-garde edge. However, as time goes by, experience brings about change as does the evolving marketplace itself. Obviously market demand 20 years ago was very different than today's. Now that may not seem like the right answer to your question about "inspiration", but any good designer has to take into consideration what the marketplace is looking for, before engaging in the creative act. My sense of modernism or minimalism has always sought a balance between contemporary style and timeless aesthetics which inherently reject mere virtuosic gestures of form. My goal is to generate forms and spatial relationships that humans finds comforting and pleasing—to create something they want to keep forever. Inspiration is something that comes from within, it's a sentiment, a state of mind—so it's difficult to define because it's not always rational, but is certainly informed by my love of both Eastern and Western cultures, my desire to create a synergy between both, or what is called "fusion." For sure the freedom of expression without limits inspires me, so in that sense, traveling and the excitement and limitless discoveries that come with it, inspires me.
The Marq
What do you love to do when you are not designing?
On a more ethereal level, contemplating natural beauty is something I find very inspiring, and on a more physical and material, long distance running and driving race cars. New York Marathon 2012 is coming up, November 4th!
Your favorite books?
Italo Calvino's writing: he has an exquisite imagination and an eclectic, unstable sense of reality that I love. If I had to choose my favorite book, I would say, Le Citta' Invisibili ("Invisible Cities").
Your favorite buildings?
Classic Modernism, yet trail-blazing for its time, is still a huge inspiration for me: Mies van der Rohe's Barcelona Pavilion, its simple forms and extravagant use of spectacular materials, or Frank Lloyd Wright's Fallingwater, its breathtaking cantilevers… both are "Basic Truths" and must be considered favorites!
Sofa Strato, Fluff
What does success mean to you?
To be proud and convinced of what you do and to be an active part of an evolutionary process in one's field of work — and ultimately, to be recognized for innovation. For sure, we live in the Zeitgeist of "Archistars", but I'm convinced that once that level of fame is reached, it's difficult to continue to innovate, but easier to repeat oneself in a stylistic exercise that can become a cliché if the architect isn't careful. "Success" in a sense should be the opposite—to never let go of a self-critical state that allows us to evolve.
What's your advice to upcoming designers?
Well, if designers are "upcoming" they probably don't need advice if they've gotten that far!  For those that haven't yet emerged, my advice would be to sustain a strong, personal identity without being fettered by what you think others expect of you or want.
My signature question – what are the most important design elements?
Subtle geometries defining both filled and empty space, contrasting graphic lines that highlight form, materials and their finishing — these are all elements that create an intriguing scenographic mix, and when set in either natural or artificial lighting specifically designed for that piece of furniture or interior, these are the ultimate elements!
photos: Studio Lipparini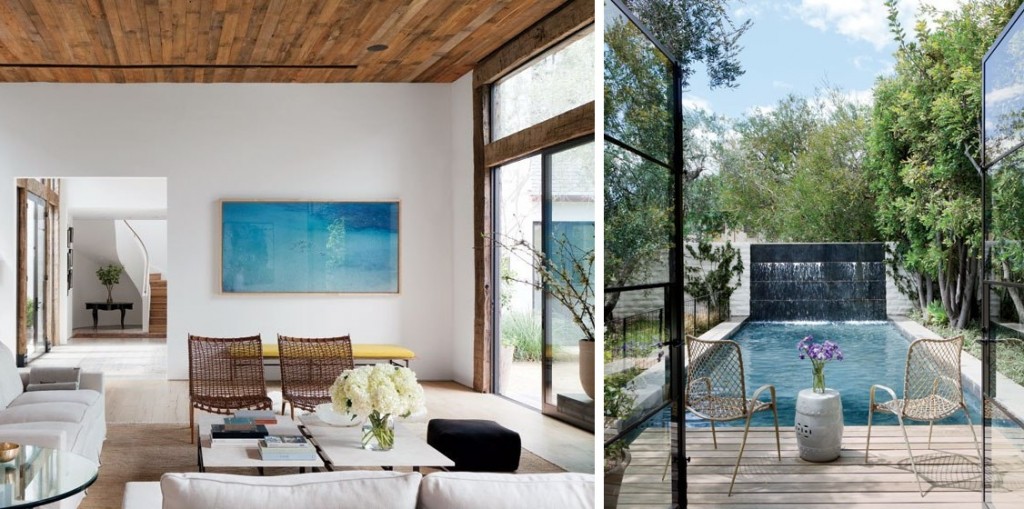 photos: Roger Davies for AD