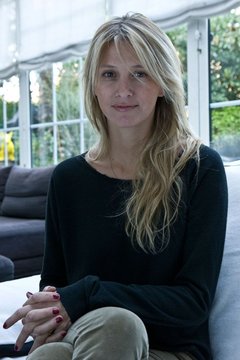 It is my pleasure to welcome Sarah Lavoine – Polish princess and French interior designer – extremely talented and natural at what she does. Sarah is designer extraordinaire of perfectly imperfect interiors. I love the way she combines different styles in a way that feels effortless. The first 3 photos below are of Sarah's art-filled Paris flat where she lives with her 3 children Roman, Yasmine and Milo and her husband, the French pop star Marc Lavoine. Enjoy!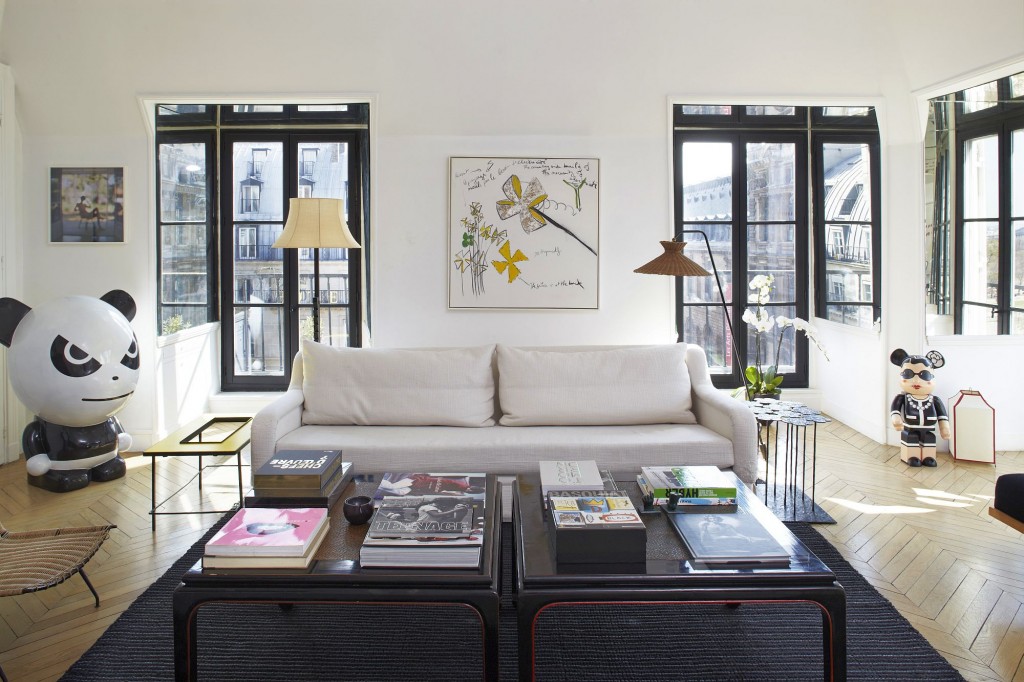 How would you describe your style?
I think my style is contemporary, but warm and timeless at the same time.
What inspired you to get into design?
My father… He was the editor of French Vogue for 15 years, so I was always going to all the fashion shows with him as a child. My mother was also an interior designer herself, so I think she gave me a good feel for this profession.
Some designers believe that the first piece for any room is the rug or a painting that sets up the colors palette. What is your first source of inspiration?


I look at the volumes and the light straight away, at what I can change, transform, get rid of and readjust. But an interior is a whole, there is not really one single thing for me that I start on.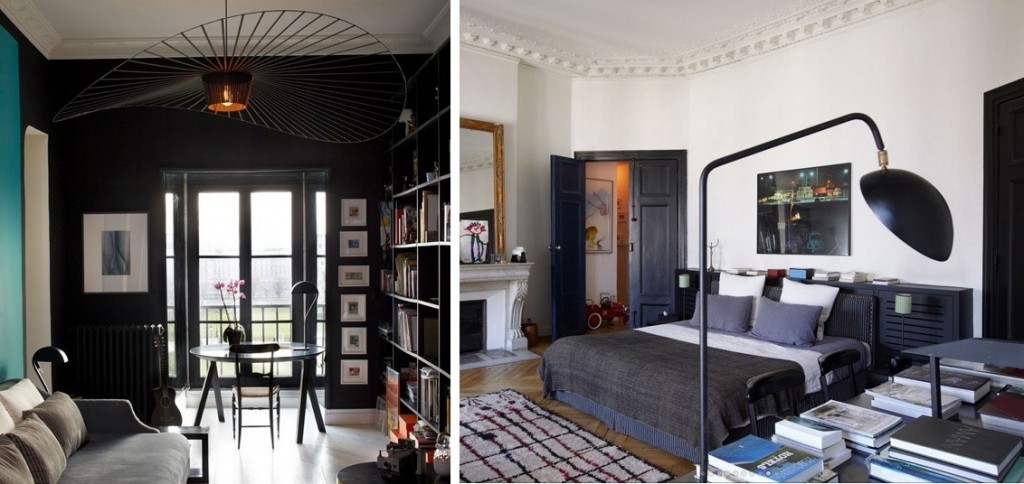 What do you enjoy most in your work?
The fact it's a challenge, because you must constantly try out new ideas, invent and imagine new spaces, and include new materials. Once I had decided to become an interior designer, I immediately felt like it was exactly what I was meant to do.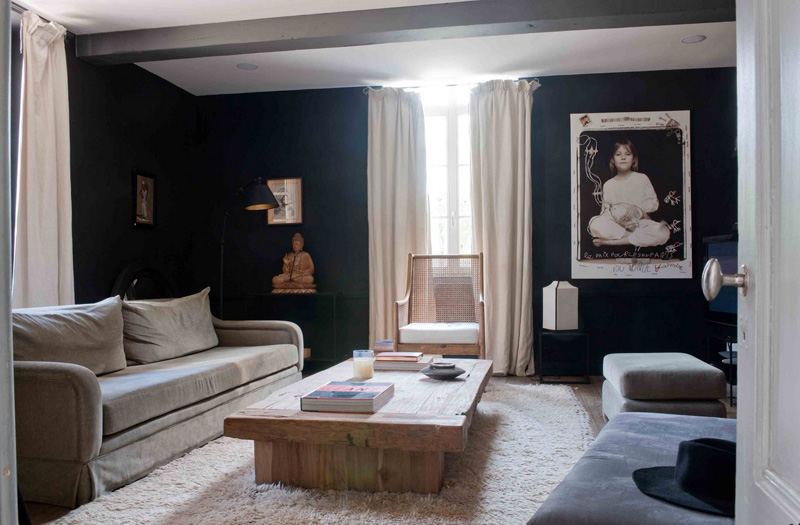 What is the biggest mistake people make when they decide to decorate their own homes without the guidance of a designer?
They try to get the 'total look'. I avoid the total look at all costs. People are not very daring – you shouldn't be afraid to try out new colours and bold combinations.
What do you love to do when you are not designing?
When I'm not designing, I love to relax by going for a nice walk in the wonderful gardens.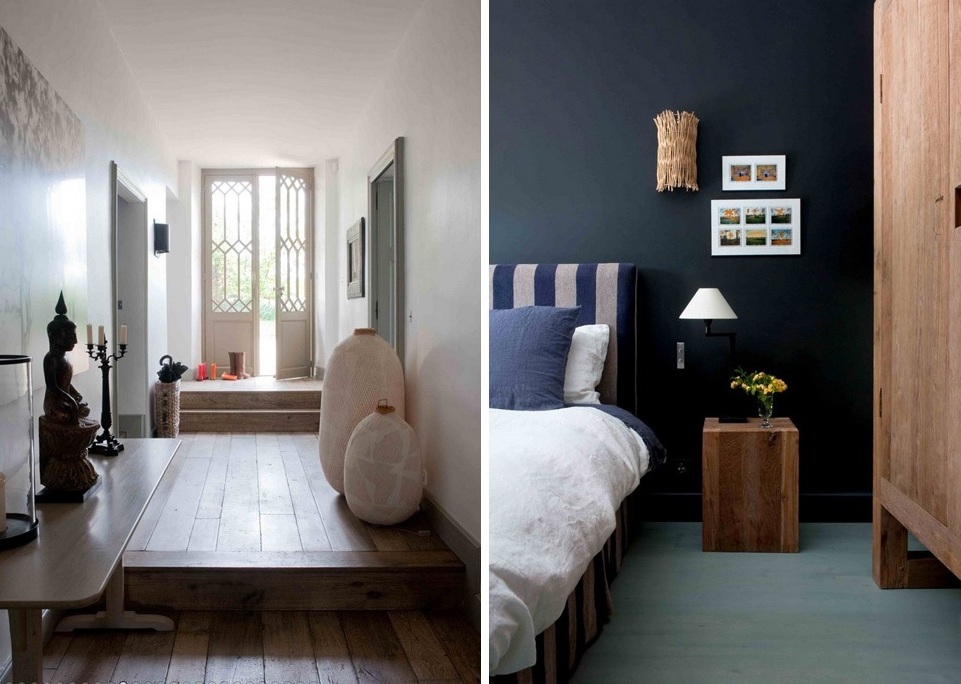 Who are your favorite artists?
I love going to see the art work at the gallery Kamel Mennour. I really like the Japanese artists Moriyama and Araki, and the work of Camille Henrot.
Your favorite books?
My favorite book is Belle du Seigneur by Albert Cohen.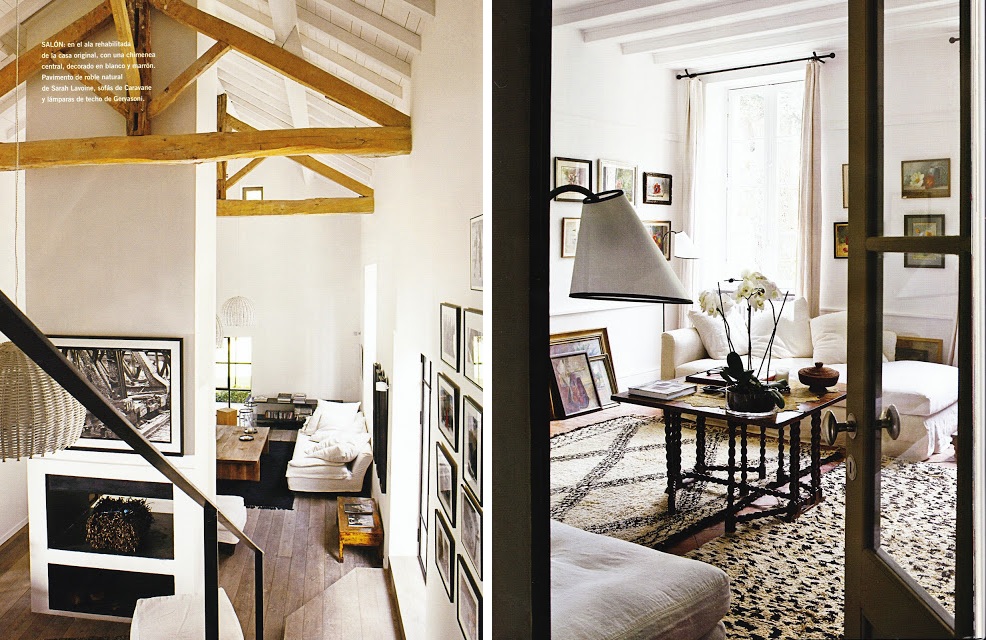 Your favorite places in France?
I have so many favourite places in France, but I especially love Cap Ferret.
My signature question – what are the most important design elements?
Comfort, space and above all, light.
photos: Sarah Lavoine
Kommentare