Das Marimekko Haus – Architektur: Ariane Prevost – ist das Haus des Jahres 2012 in Australien / Kategorie Outdoor.
The Marimekko house by Ariane Prevost won in the category Outdoor at the 2012 Australian Houses Awards.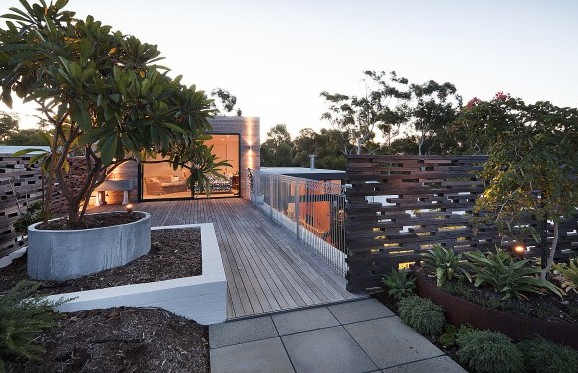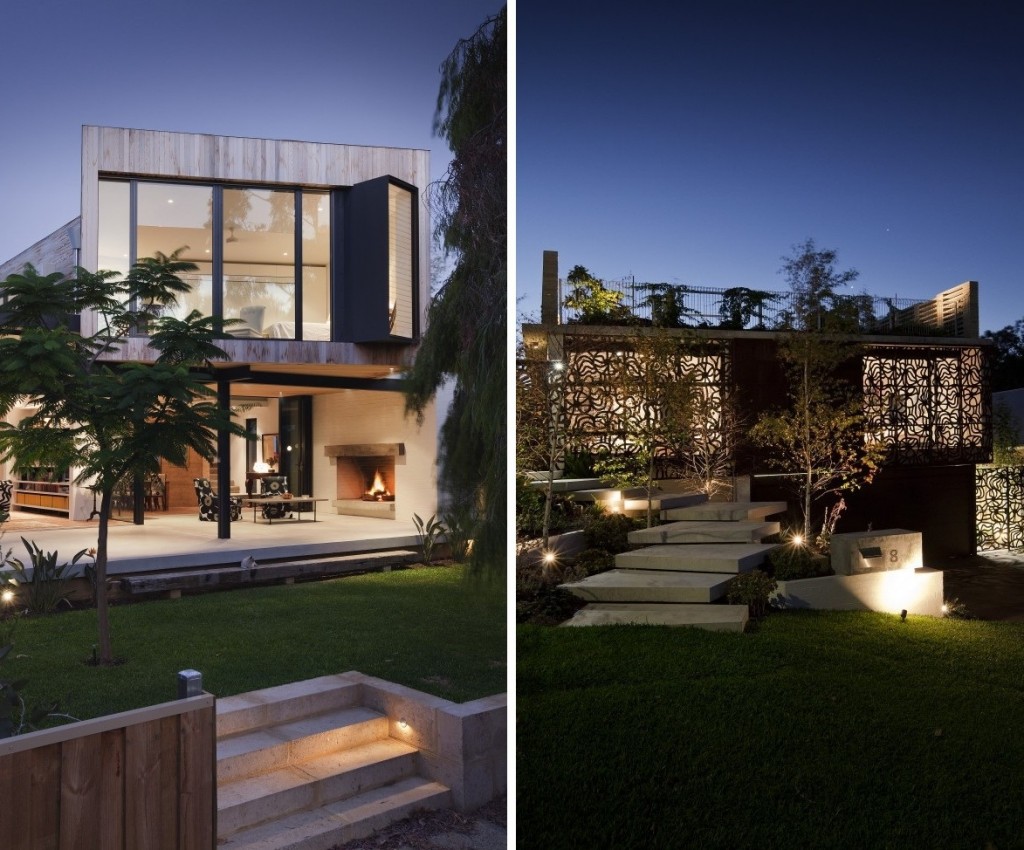 photos: Bo Wong via design hunter
So sieht eine Wohnung in Madrid aus. Schönes Wochenende!
A look inside an apartment in Madrid. Happy weekend!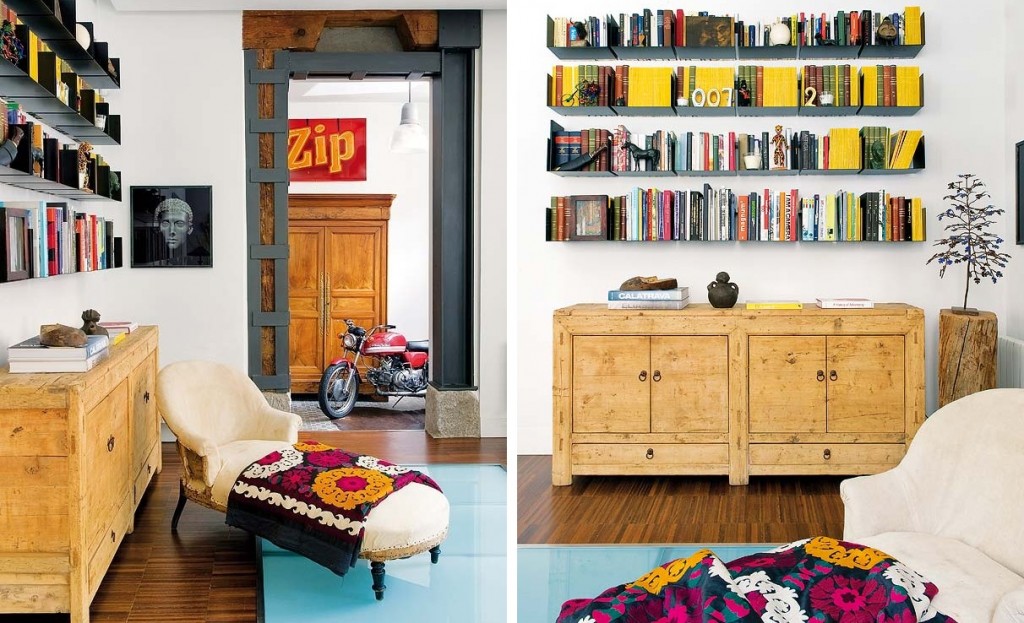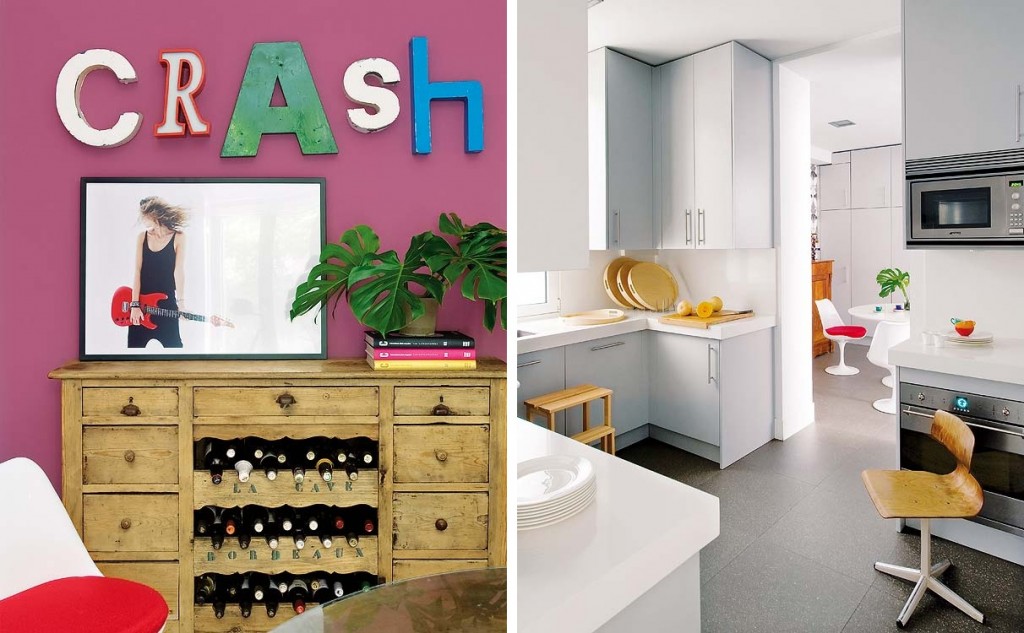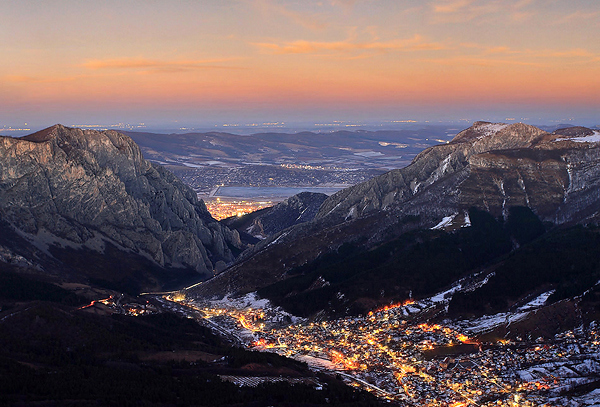 Zgorigrad, photo: K. Petrov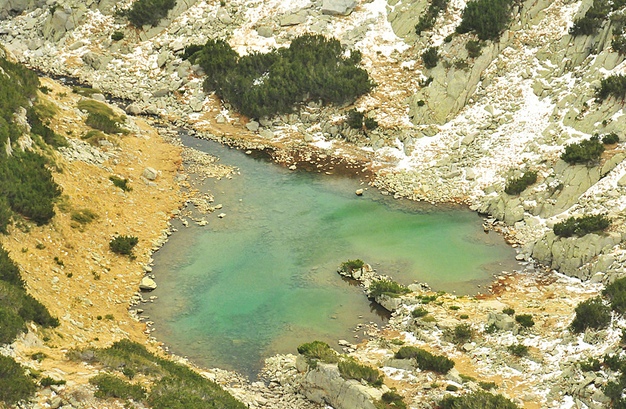 Samodivski lakes, Pirin mountain, photo: mayaeye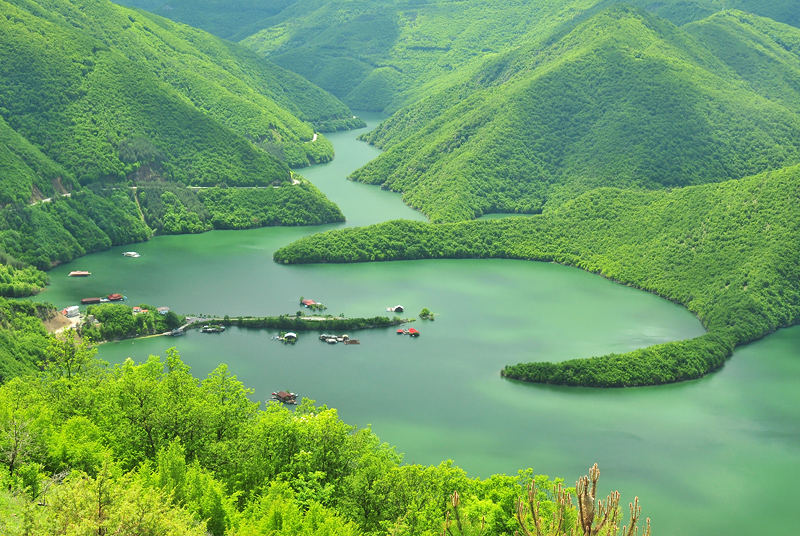 Vacha, Rhodope mountains, photo: mayaeye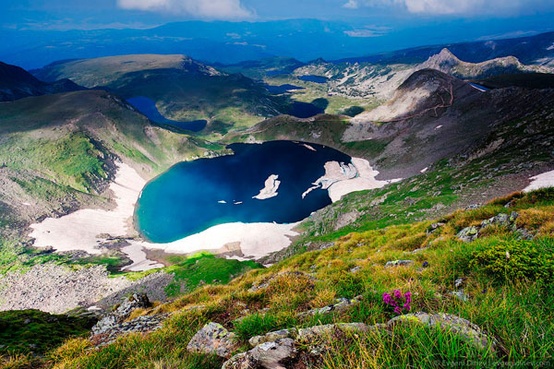 Rila mountain, The 7 Rila lakes, photo: E. Dinev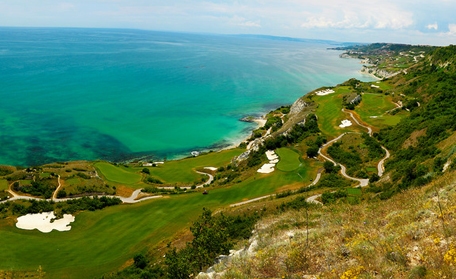 Thracian Cliffs, Black Sea
Frohe Weihnachten und alles Liebe für Euch!
Happy Holidays and lots of love to you!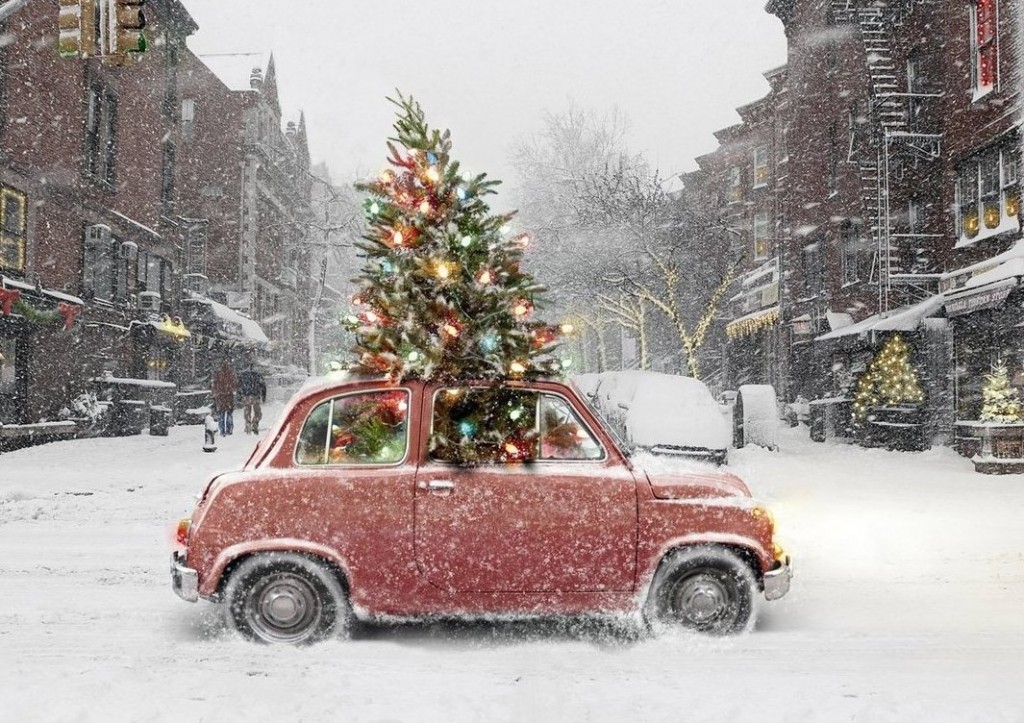 Der größte schwimmende Weihnachtsbaum der Welt ist 85 m hoch. 3 Millionen Miniaturglühbirnen, 1600 Blinklichter und 52 km Lichterketten sorgen für wechselnde Farben und Effekte in Rio de Janeiro.
Standing nearly 280 feet tall, weighing 542 tons and illuminated by 3.1 million light bulbs, the largest Christmas tree on water was built on 11 colossal platforms in Lagoa Rodrigo de Freitas, Rio de Janeiro.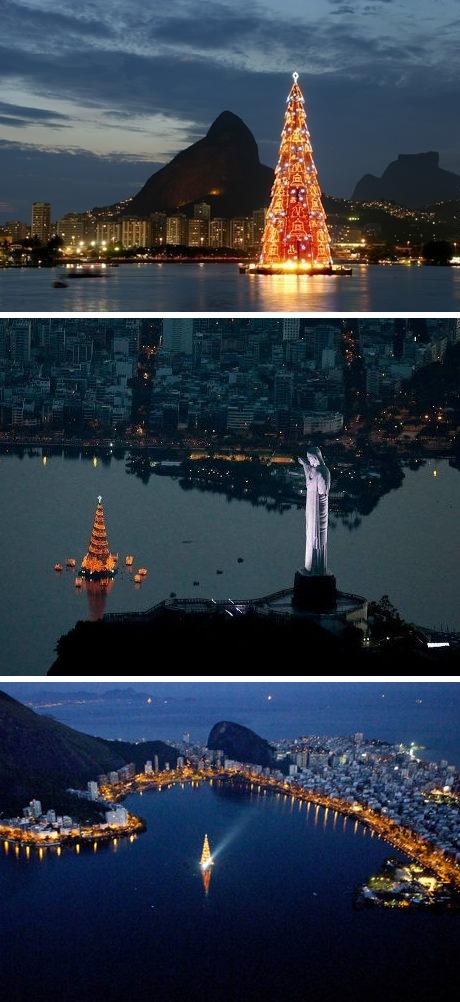 Der größte Weihnachtsbaum der Welt strahlt an den Hängen des Monte Ingino in Gubbio, Italien. 3000 Neonlichter in bunten Farben und 9 km Stromkabel zeichnen den Umriss einer Weihnachtsfichte nach. Der Mount Ingino Weihnachtsbaum ist im Guiness-Buch der Rekorde. Einen schönen 4. Advent!
The world's largest Christmas tree is a lighting illumination that is installed annually on the slopes of Mount Ingino in Gubbio, Italy. It's over 650-meters (2,130 ft) high and consists of 3000 multi-colored lights, 9 km of electrical cable and a 1.000 m² star on top designed by 200 lights. The electricity is generated by a photovoltaic system. Happy weekend!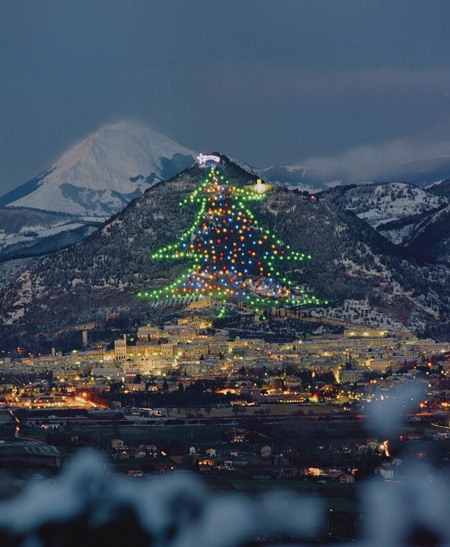 photo: gavirati for gubbio tourist office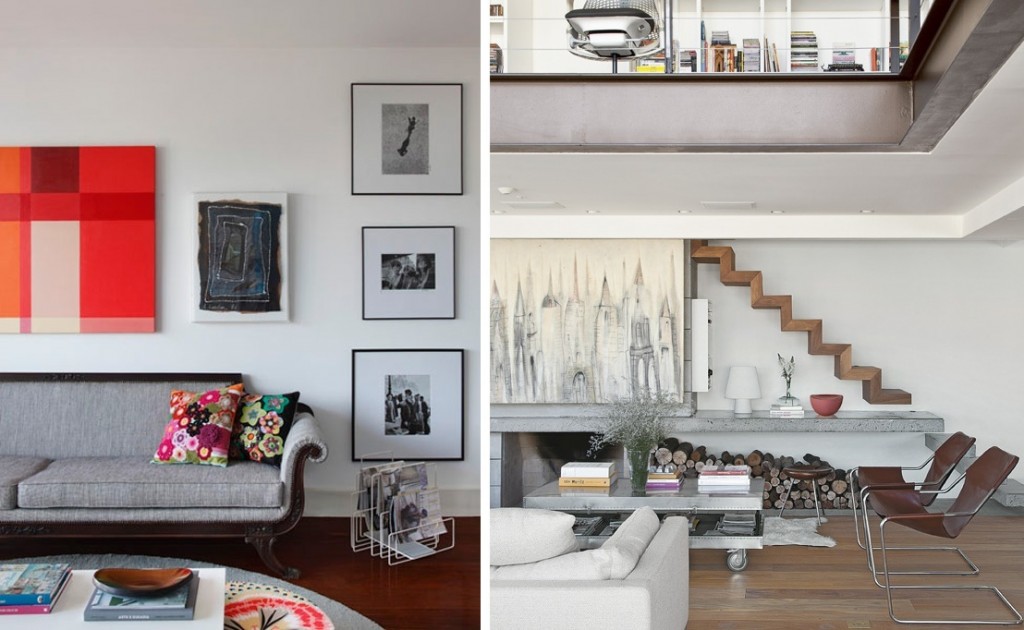 left: escala arq via desire to inspire, right: marcelo curia photography for casa abril
"I usually don't read novels. I like nonfiction books with sociopolitical topics. I look up to Jean Ziegler and his fight against hunger in 3rd world countries. His books have influenced my life and work. The designer should also think about the method of production and the conditions in the factories. Every person which is part of the production process is responsible for it."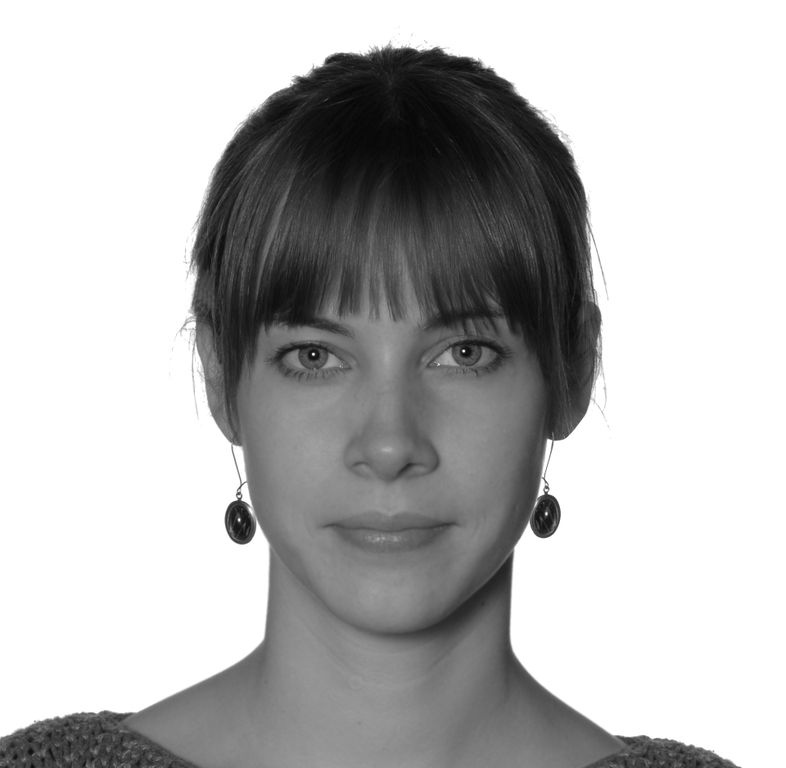 I recently came across the work of German designer Meike Harde. I saw her beautiful Lichtschlucker lights on my favorite virtual places Cabbage Rose and La Boheme. I called Meike for an interview. Below is our conversation. Meike Harde's work is inspiring, passionate, exquisite… The young German designer graduated only a year ago…
lichtschlucker pendant lights
What influenced your choice to become a designer?
I knew all my life that I want to do a creative job. After my school I asked myself to study art or design. I chose product design because there is always a constructive part during the aesthetic work. This is something I really love: to find new method of constructing something in a new way. It's a kind of engineering. My parents are as well very interested in designed furniture. They often took me to all the stores so I grew up with all the impressions of the big brands like Vitra, Artemide, Classicon etc.

What inspires your creativity and designs? The innovative hand mixer designed by you is based on the association of chocolate…
I can't really talk about what inspires me most. It' s almost just random that I have an idea. A complicated field that I wanted to analyze at my graduation project "Coincidence and Design". The hand mixer project was a totally different project to all the others. I started it with the desire to design a kitchen aid with the association of chocolate. I tried to translate this positive image to a hand mixer who is able to cook a tasty chocolate cake. An association is a good starting point. It makes the design process more sensual and gives the product a more interesting meaning.
lichtschlucker pendant lights

Please talk us through the design process of the Lichtschlucker lights made out of plastic cups. Disposable never looked so good…

Sustainable design is really important. It is the future of design. I see often good concepts but bad looks of sustainable ideas. With Lichtschlucker I wanted to create a green product which fits into common households. Something that people want to own because it is beautiful and not just sustainable. I started this project with the use of plastic cups from ice cafés. By connecting the cups by different arrangements they can get nearly every form. And as a result of the color and transparency they create a lovely light.

If you had no limits, what would be your dream project?
It's always a dream project for me when I work on a free project. I'm completely free in the topic, the material, the construction… So this is a kind of working without limits. In the future I would love to do some interior things. Designing a shop or a café would be great!
zieharsofika upholstery
What do you enjoy most in your work?
I love the making process of design. The brainstorming at the beginning, finding solutions and good ideas, doing variations, models etc. It's always a change between working with my hands and working with my head. I like to see the developing of a product when it becomes better and better during the design process.

What do you love to do when you are not designing?
First I have to say that I absolutely found my dream job. I'm thankful that I can earn money with something I like so much. In my free time I'm engaged in other creative fields. I love to visit exhibitions of contemporary art or graphic design. I also love to sew my own clothes or to collect and refurbish old furniture. I also love to be in nature with my dog or go camping. This is a way to get more energy and lots of good ideas.
carpet diem – poufs from carpeting
What are your favorite books?
Leo Tolstoy's novels are very deep. He does not only tell a story. In his books he makes problems visible and askes the right questions. The most interesting parts are the ends of each novel when he starts to philosophize concerning the topics he illustrated in his books. I usually don't read novels. I like nonfiction books with sociopolitical topics. I look up to Jean Ziegler and his fight against hunger in 3rd world countries. His books have influenced my life and work. The designer should also think about the method of production of his own products and especially the conditions in the factories. Every person which is part of the production process is responsible for it.

Who are your favorite artists?
I admire the not very famous Julius von Bismarck. His work is so creative! He is able to tell his thoughts by his art. That is wonderful! He is an artist who is not interested in money. He didn't show interest when he got requests from financially strong advertising agencies. This attitude makes his work very honest.
quix mixer
Your favorite places in Germany?
I like the Ruhr area in Germany with its concentrations of big cities and cultural events, museums and exhibitions. Every city is so close when you live there (Cologne, Bonn, Düsseldorf, Duisburg, Essen etc.). That's the reason that I probably move there in summer.

Where do you see yourself in 5 years time?
It would be great when I could have a studio with some rooms and a big workshop, nice colleagues and interesting jobs and requests. I would be happy to find a collective or partner who works in a similar way. It's always better to work in a group and be in a stimulating area with good exchange.
lamp ignon tailored lamp shades
What does success mean to you?
Success means when someone earns enough money and doesn't have to care about the near future. But at the same time is well-adjusted, not stressed and has enough free time to enjoy life.
My signature question – what are the most important design elements?
Lots of people are using simplicity when they are talking about design. But I would replace this word with conclusiveness. This means that a product is well thought-out and all details make sense. A good product does not have to be reduced (simple). It can be complex as well. Good design should to be exciting. It should surprise and arouse curiosity in a way. This can be reached by innovation. I would call this creativity. That includes the achivement of creating something new as much as the ability of finding a solution for a problem or an interessing change of common methods. Good design is an innovative idea and a conclusive transfer.
photos: Meike Harde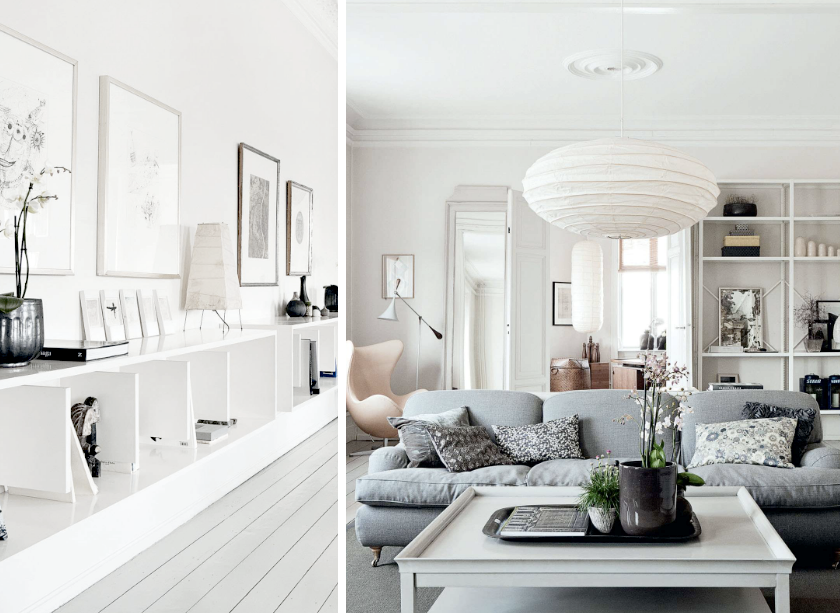 photos: Heidi Lerkenfeldt for Elle Decor UK via blissfulbblog