"Success is starting a new day knowing I'm going to do what makes me most happy."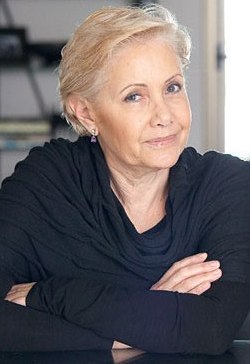 Some days ago I had the pleasure of talking with Angela Lanciano. The Tel Aviv based interior designer founded the studio Lanciano Design 24 years ago. Lanciano Design's work is now showcased in some of Israel's most extraordinary properties. Angela's words are still in my mind: "The great thing about design – you can just fly…"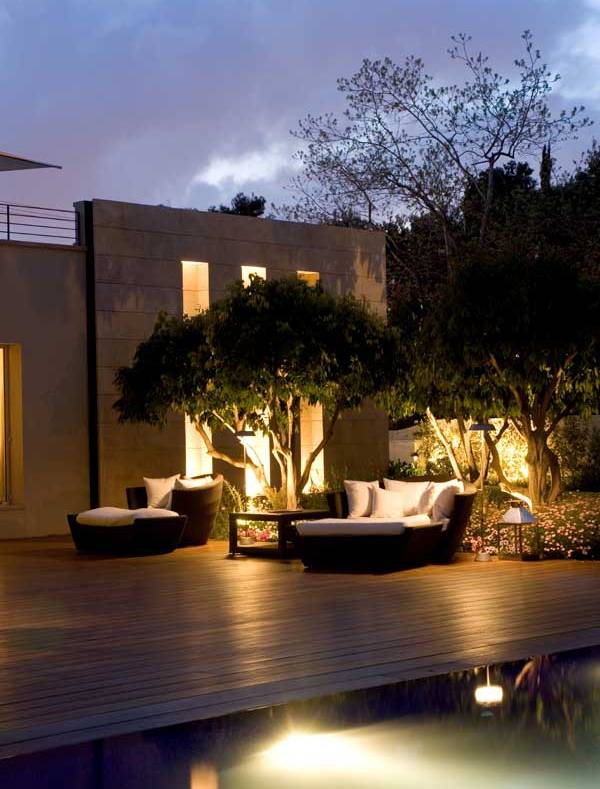 How would you describe your style?
Modern with touches of art objects or unique pieces of furniture with strong impact to warm up the atmosphere and to give character and a personal say.
When did you first realize that you wanted to be an interior designer?
I believe I came to this world with the passion and the desire for architecture and design, beauty grew within me, turning my dreams to reality with a lot of love and ambition.

Looking back at your first project what knowledge do you wish you had back then designing the interiors?
Unlike most young designers, I had the biggest luck. My first project was a huge house of over 1000 sqm. God was with me, that's how I felt. I was able to translate what I had imagined in my head into reality, I'm lucky to be blessed with a lot of imagination and capable of seeing in colors how the project will look in the end and the end came out beyond my wildest expectations. The success of the project brought appreciation from my clients and their friends and new jobs just started coming in…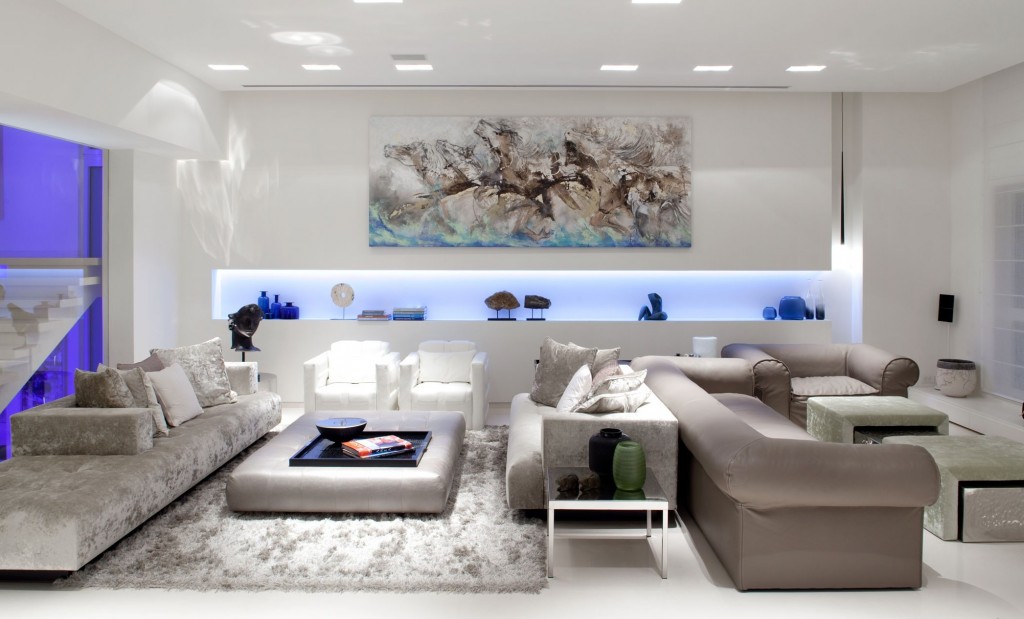 Some designers believe that the first piece for any room is the rug or a painting that sets up the color palette. What is your first source of inspiration?
My ispiration is a big surprise. It can come from so many unexpected directions, dreams, nature, feelings, movies. That's the great thing about designing – you can just fly.

How do you achieve a good scale? Scale is a really interesting and difficult topic.

A good designer, one who was born to be a designer, has the scale issue in his blood stream. I can feel the right proportion in the scale, I love clean lines and I try to take advantage of the possibilities in the space, stretching the lines to the direction that makes the space look bigger, taller and more spacious.

What do you enjoy most in your work?
Wow, I love my work so much. We deal with so many different issues on top of being designers. Our work is so intimate, we are learning so much about people, and we try to get into their guts. To translate their thoughts and desires into the project. I love surprising my clients with the results that they did not anticipate to be so beautiful. I love adding art and accessories in to my projects, choosing the colors and materials, mixing and blending materials but first of all I'm excited at the first phase of dividing the space. It is like a magic work.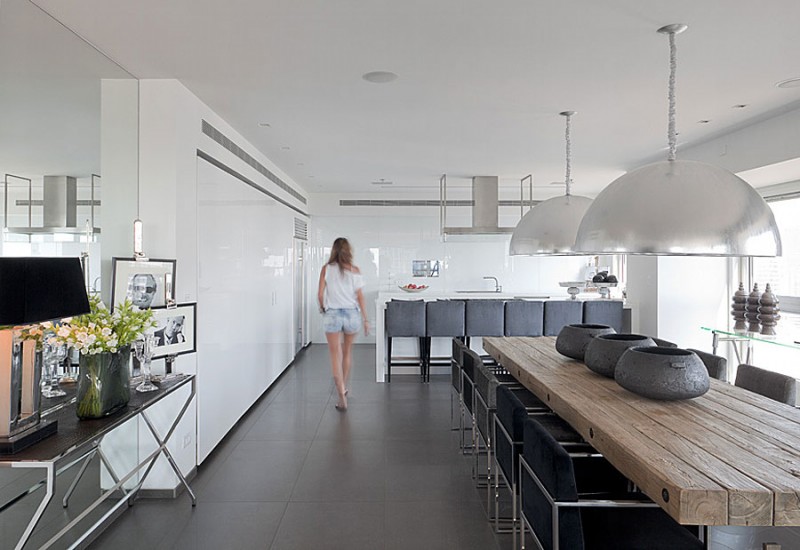 What is the biggest mistake people make when they decide to decorate their own home without the guidance of a designer?
Most people don't have the ability to combine design elements together and to foresee the results. One should understand that knowing how to choose nice things is not enough. The capability of matching and understanding how to deal with proportion has to be a professional approach. Interior design requires technical skills and knowledge, also there are rules that must be obeyed (less fun), a house should be both functional and beautiful.

What do you love to do when you are not designing?
Travelling and visiting beautiful places. Even when I don't work I love visiting interesting architectural sites, and always remembering to admire the strength and beauty of nature that inspires us.

What are your favorite artists?
There is a major artist who I find to be a genius that has never been replaced, we have come so far ahead and yet he is still unbelievable in his capability of touching any subject to depths and understanding beyond human mind. I'm talking about the one and only Leonardo da Vinci.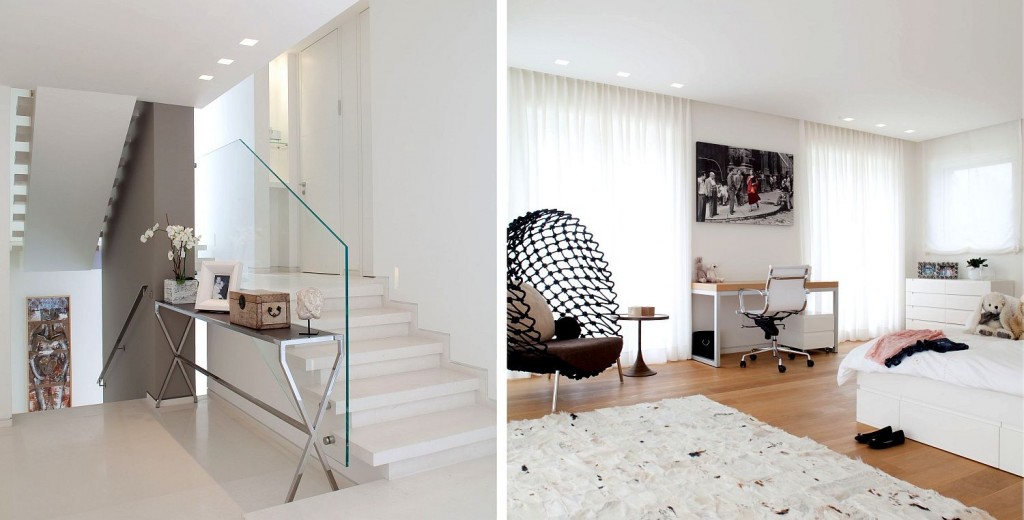 Your favorite books?
Dostoevsky, Ayn Rand.

Your favorite places in Israel?

I find Jerusalem one of the most fascinating cities in the world, a city of contradiction and variety of people and religions. That's unique. And of course Tel-Aviv that is like the slogan, a city that never stops. Best restaurants, bars and exciting night life.

What does success mean to you?

Wanting to start a new day knowing I'm going to do what makes me most happy.
photos: Lanciano Design
Kommentare