"The most important design elements? Everything that awakens senses… materials, textures, colors, art and emotions."
Mónica Andina & Fernando Tapia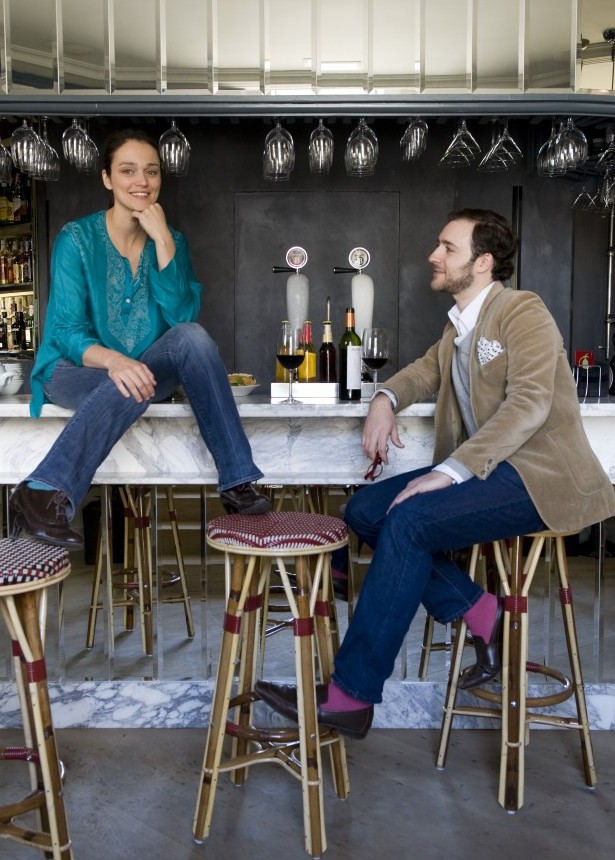 It is my pleasure to welcome Mónica Andina and Fernando Tapia of Andina & Tapia – one of Madrid's leading interior design duos. I am impressed with their creativity. Whether houses, restaurants, commercial spaces or boats, they are spot on. Andina & Tapia's signature look? Casual design that awakens senses. Enjoy the interview. I sure did!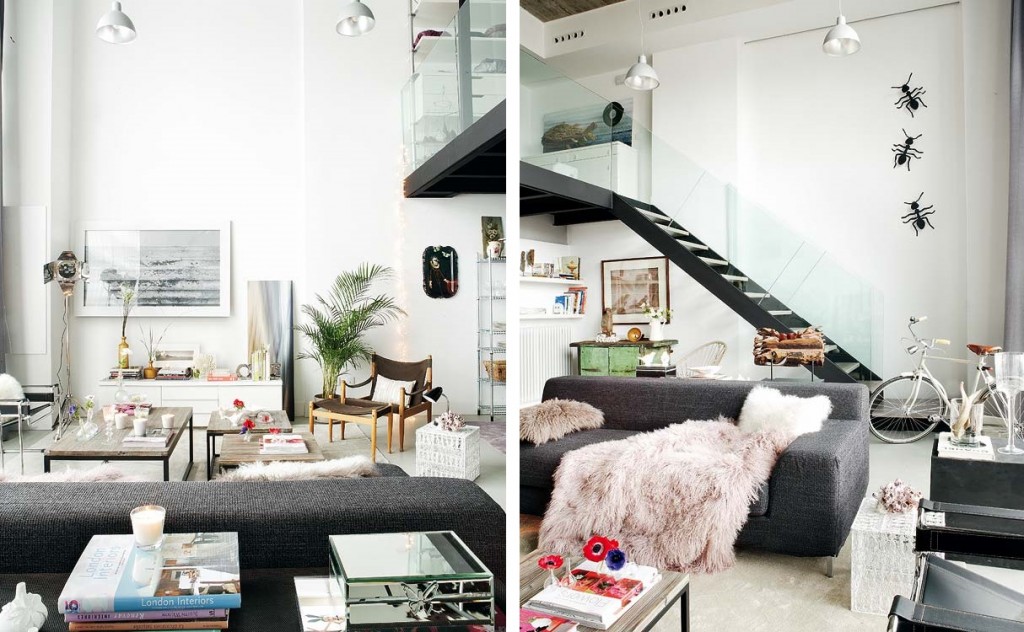 How would you describe your style?
Eclectic, functional, casual, fresh or sophisticated, depending on the project, we love shifting from one to another…
What inspired you to get into design?
Monica: As a kid I used to make houses with my father´s cigar boxes creating models without noticing… Also I was lucky enough to get a close view to Mexican interior designers and architects, who captured me into this world.
Fernando: I have always loved art, antiques and spaces. When I was young I have never thought of it as a way of life and suddenly I found myself decorating other peoples' houses.
How did you get your first assignment?
We where invited to design the lobby of L´Oreal offices in Madrid… After that friends of friends of family…
Looking back at your first project what decorating knowledge do you wish you had back then designing the interiors?
The most important would have been the experience of years of work… But also, less fear and more strength when saying the no´s. Maybe an administrative partner would have made the beginning easier.
Is there a designer that has influenced you?
Monica: At the beginning Barragan, Yturbe, Legorreta; after, an endless list of designers, all who on their own style create projects with soul.
Fernando: Hoffman, Hicks, Douquette… so many designers, periods and artist.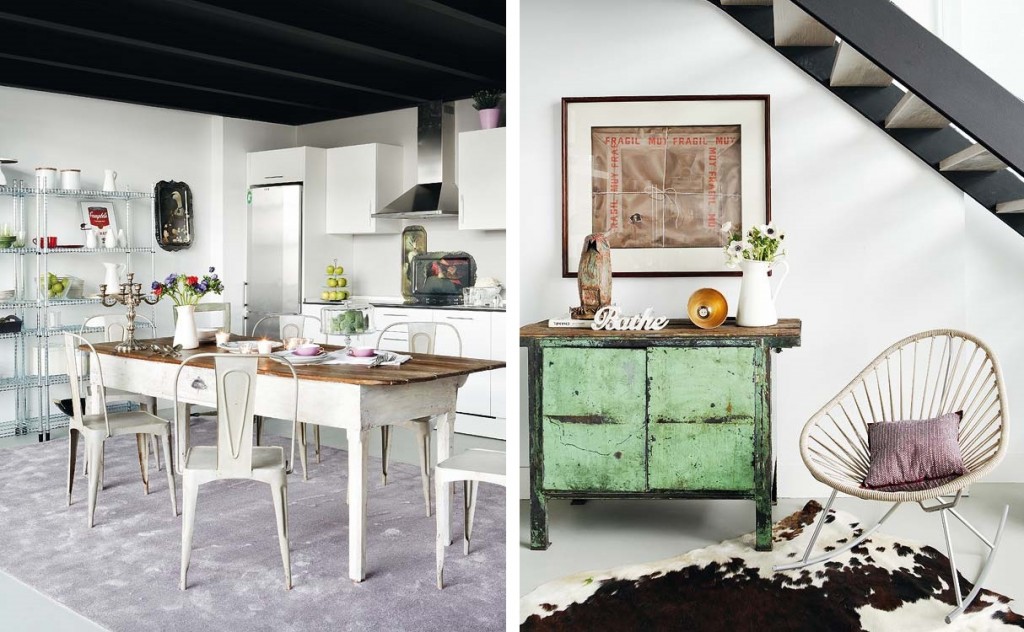 Some designers believe that the first piece for any room is the rug or a painting that sets up the colors palette. What is your first source of inspiration?
It depends, some time the space itself, some times a piece the client has, a fabric we saw and both loved or a great piece of art… after that the rest seems easier.
What do you do if you want the room to feel calm and serene?
We try to balance the layout, use clear colors and tend to use a lot of fabrics and natural materials like woods or stones.
How do you achieve a good scale?  Scale is a really interesting and difficult topic.
Scale is very important not only to achieve, but also, sometimes to break with some XL piece to create an statement. I think Scale and proportion come naturally after a lot of work, study and contemplation.
What do you enjoy most in your work?
Monica: I find very exciting the begining of the project, adapting spaces for the people who use them and achieving surroundings to be enjoyed.
Fernando: At the end of a project when you get the chance to see and evaluate your own work. When designing a restaurant… the first time I eat.
What do you love to do when you are not designing?
Monica: Spending time with my family, watching my kids grow, traveling, above all having fun
Fernando: Entertaining and being entertained, traveling, flip through magazines…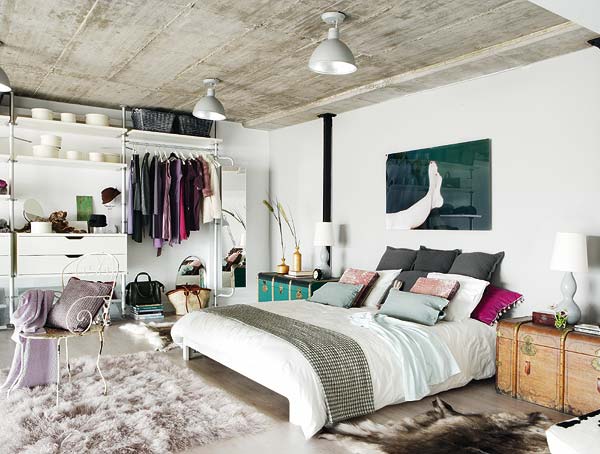 Who are your favorite artists?
Monica: Each artist is special and unique on its own, at the time Paul Lisak surprises me a lot.
Fernando: Russian Constructivism, Abstract expressionism, Spanish Court Painters… So many artist and styles
Your favorite books?
Monica: Depending on my vital moment I look for a different literature, the greatest thing about books is that they can create a parallel space or enhance a real emotion. Lately focused on research books.
Fernando: Again, so many… choosing a favorite is impossible… I re-read Woody Allen a lot… so funny and easy!
Your favorite places in Madrid?
La tulipe (our latest restaurant design), Juan March Foundation, The Retiro Park, the city as a whole and off course… home.
What does success mean to you?
Being able to work in what we love and taking care of our personal life and family… Sometimes more work doesn't mean more success.
My signature question – what are the most important design elements?
Everything that awakens senses… materials, textures, colors, art and emotions.


Kommentare