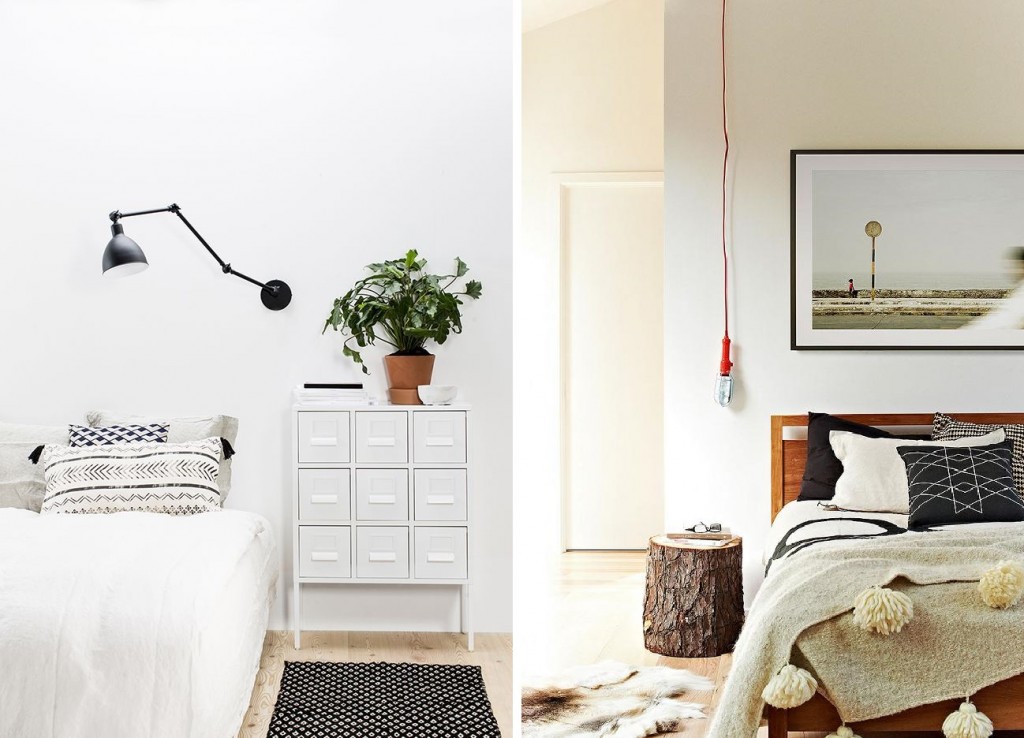 left: My Attic, right: Emma O'Meara via desire to inspire, photo: Jason Furnari
"Be grateful, be humble, be friendly, be kind. Be open to all possibilities, because you never know what's around the next corner. Don't lose your imagination, because imagination holds magic, and magic has the power to expand. Never stop trying to create beauty in the world, in all ways big and small. One moment of beauty or kindness in a person's day can change everything."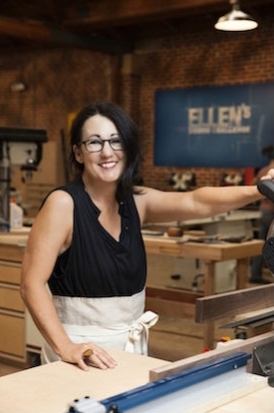 It's time for an inspirational interview! Please come with me to Los Angeles to meet the interior and product designer Leslie Shapiro of Shapiro Joyal Studio and to enjoy Leslie's bright and stylish interiors.
What does a happy day in the life of Leslie Shapiro look like?
A happy day for me is one where I get to get dirty, either painting, building, or on the job site. Its one where I take an idea, a sketch, a conversation and take steps to turn it into a tangible, living item. I'm at my happiest when I'm very busy,  laughing and working with clients and contractors, and making beauty happen.  A good day is when I fall into bed at night, exhausted, knowing that I've stretched every hour to its fullest.

Do you have a daily routine?
Yes.  During the week I'm out of bed at 5 am.  I've always been an early riser, and having quiet time before the world wakes up helps keep me focused. My older teenage daughter and I get the morning routine underway and leave the house together at 6:20 am.  We take the scenic route along the Pacific Coast Highway into the city, and often she sleeps or we listen to music.  I drop her at high school, and my husband does the same with our other daughter, though at a different school, and on a later schedule! Balancing work and family gets complicated, so it's divide and conquer!
I'm in the studio by 8:00 am, and I tend to all things business until 9:30 – emails, scheduling, paperwork, organization.  Mid morning, I head out for client meetings, field work and site reviews. I try to have a break around 2:30 – coffee with my husband, a nap under my desk, or a walk with my dog.
By 4:30, I'm back on the road for the next chapter of the day.  That consists of a dance class or an evening run, a homemade dinner with my family and when I'm lucky, a movie in bed with my husband.  I've been making a concerted effort not to bring any work home over the weekend. Family time is priority.

When did you discover your love of interior design?
It was actually pointed out to me by a boyfriend who noticed I was always taking spaces apart.  I was studying art and painting but he suggested that I take a design class.  I did, and was absolutely hooked!  Our studies covered broad categories, like fabrics and lighting, art history motifs and construction.  It spoke to me on so many levels, but it took someone else close to me to have enough insight to see my inherent interest in it. Also, my very passionate teacher inspired me to keep learning more.

How did you get your first assignment?
In the late 1980's, I was working in Los Angeles for interior designer Kerry Joyce.  Not many people know this, but back then he had an architectural detail company called Designer Resource.
When our design project finished, he made me the sales rep for that company, and I would call upon many of the architects in the city. I got to know many of them. Sometimes they needed help with the interiors of their projects.  Voila – I found my niche. Back then, the disciplines of architecture and interior design didn't mix, so if an architect trusted your sensibility, it was a great badge of honor.
I was 22 and was literally handed my first 2 design projects. It was a huge learning experience. I got to see very quickly what clients expected from a designer!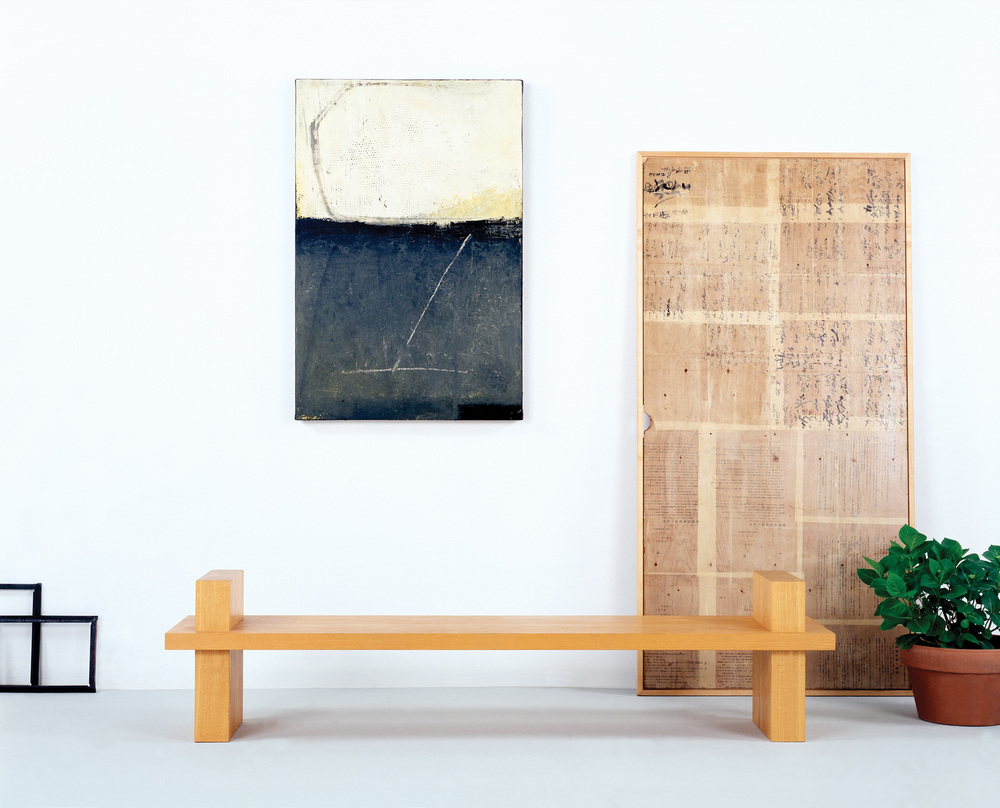 Some designers believe that the first piece for any room is the rug or a painting that sets the color palette. What is your first source of inspiration?
Almost always, the space itself. When you take time to study it and listen to it, it will give you a clear sense of the direction you're to take.
That said, the first cue can be anything honestly… a piece of pottery – a tattered book cover. There's a moment as an artist where something hits you in your gut, and you know that that's the thread you want to follow. When a client is involved, obviously there are conversations that take place and clues that unfold. I always take my cue from what the client already has. There's usually an interesting background story there.

How do you achieve a good scale? Scale is a really interesting and difficult topic.
Scale can indeed be a bit tricky. I think understanding it comes mostly from experience. Many designers will tell you how a piece they fell in love with wouldn't fit through the door, or looked so different in the project than on the showroom floor. Once you make that mistake, you start to pay very close attention to what you're seeing and how it will work in the end design. Personally, I have to draw things out in true scale to get the real proportion and relationships; I never leave it to my eye alone. Some designers are very good at that, but that's too risky for me. I have to see things on paper first.

What is the biggest decorating mistake people make?
One is that people play it too safe and feel they need to match everything. They lose faith in their personal eye and decide not to take risks. Letting your unique style come through a room is exciting and dynamic. Also, never, never, never buy art to match the color scheme! Woods don't need to match, styles don't need to match,  There should be a common thread, yes, but the fastest way to make a space boring is to have everything read in one tonality. A space becomes dynamic by its differences. Juxtaposing colors, styles and adds variety and interest. Also, I'm not a fan of trends. I really believe personal style will never lose appeal .  Jumping on the trend bandwagon is a surefire way to hate everything you've got within a year.

What do you suggest people do to transform their homes?
Take everything out and make an attempt to use things in a different way.  Move the bench in the entry to the bedroom and use it as a nightstand, or a coffee table.  Take the chairs that go together as a pair and split them into different rooms.  Drape a remnant piece of fabric over the headboard for a new twist.  Hang a rug on the wall as art.  Start to see things outside of their normal purpose

What do you love to do when you aren't designing?
Ballet. Yoga. Running. Painting. Hanging in my backyard with my husband and daughters. We live near the Santa Monica Mountains and it's a great antidote to the fast paced city.  Since we drive so much during the week, staying close to home is both a necessity and luxury.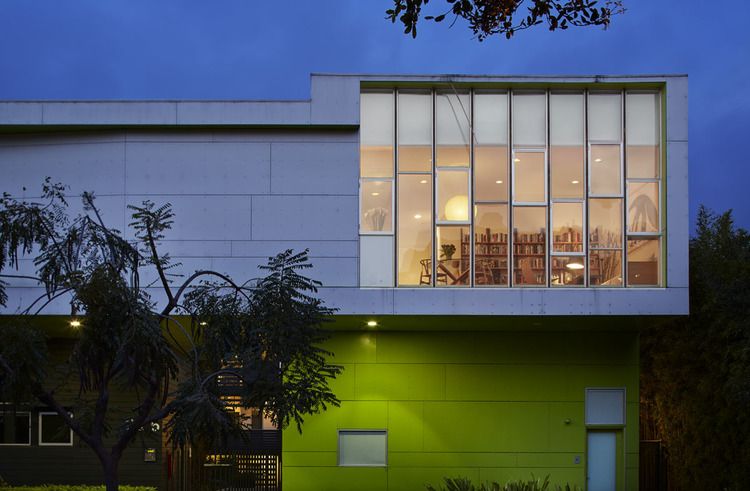 What are your favorite books?
The Seven Spiritual Laws of Success by Deepak Chopra. It's small, minimal and gets right to the point.
The Little Prince by Antoine de Saint-Exupery. Classic and beautiful…Nostalgic for me because of my French roots.
The Yearling by Marjorie Kinnan Rawlings. About a boy and his connection to his home, family and animals. It is simply one of the most beautiful books I've ever read. It was written in the 1930's.

Do you have a favorite movie?
I have several. This is silly – but I love the animated movie Ratatouille. It reminds me of my French (gourmand) mother – and that was her favorite word – ratatouille. She would roll it on her tongue and we would giggle. Another is Harold and Maude. The Cat Stevens soundtrack kills me whenever I hear it. It is the symbol of my childhood – a mixture of twisted, dark, wickedly funny and breathtakingly sad at times. I haven't watched the movie in years because it is simply too beautiful and painful for me.

What are your favorite places in LA?
There are simply too many. Being born here, I'm still constantly surprised by the gems that are undiscovered in this gorgeous city. I absolutely love the modernist architecture around the hills of  Silverlake, the craftsman bungalows surrounding the Venice Canals built by Abbott Kinney at the turn of the century, the Hollywood Reservoir, Carroll Avenue on the East side where restored Victorian houses go to live out their lives… the leftover adobes and ranches of the San Fernando Valley. I could go on and on. The city is vast and has so many pockets and flavors. I never get bored with the diversity in this city!

What does success mean to you?
Success in my career means my peers and colleagues find what I'm doing interesting.  It means making my clients happy. If you've touched them viscerally,  then that is what good design is about.
Getting picked by Ellen DeGeneres as one her favorite designers was a defining moment for me. To have a person of that caliber handpick you for your work, well that was a personal high moment in my career, of course!
Success in my personal life is feeling I've done everything I can to show up and love the people I'm committed to.  It's when my daughters spontaneously hug me and tell me they love me that I feel I've been a good parent.  That is the deepest success.

Imagine you're teaching a class in the school of life. What would be your tips?
Be grateful, be humble, be friendly, be kind.  Be open to all possibilities, because you never know what's around the next corner. Don't lose your imagination, because imagination holds magic, and magic has the power to expand. Never stop trying to create beauty in the world, in all ways big and small. One moment of beauty or kindness in a person's day can change everything.
photos: hgtv, shapiro joyal studio, benny chan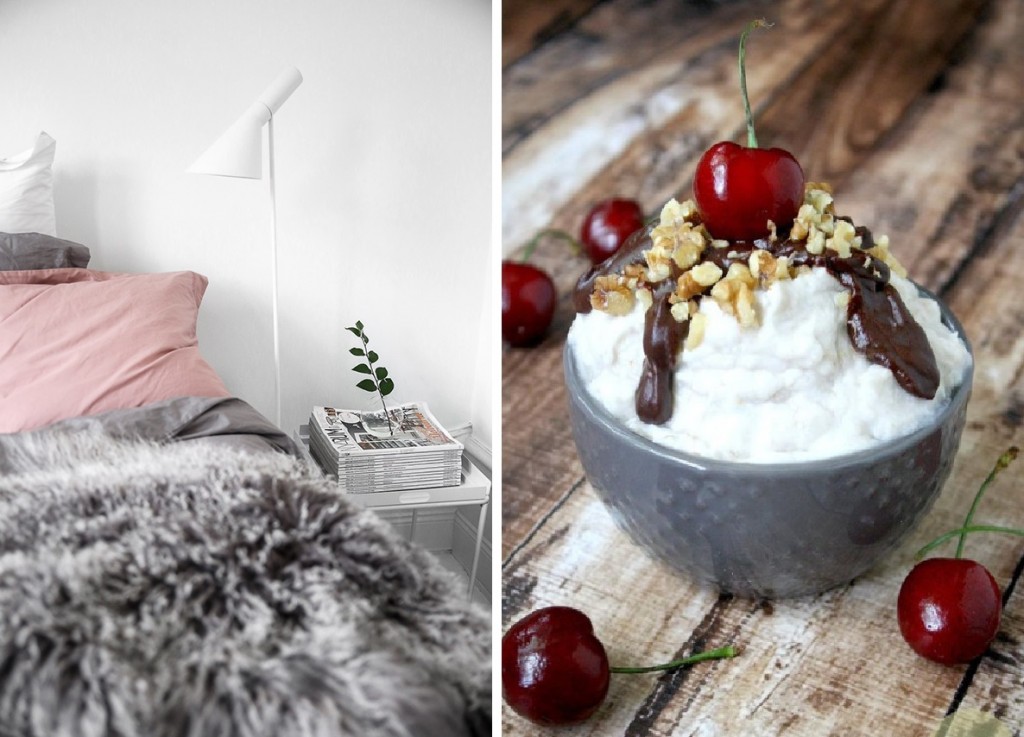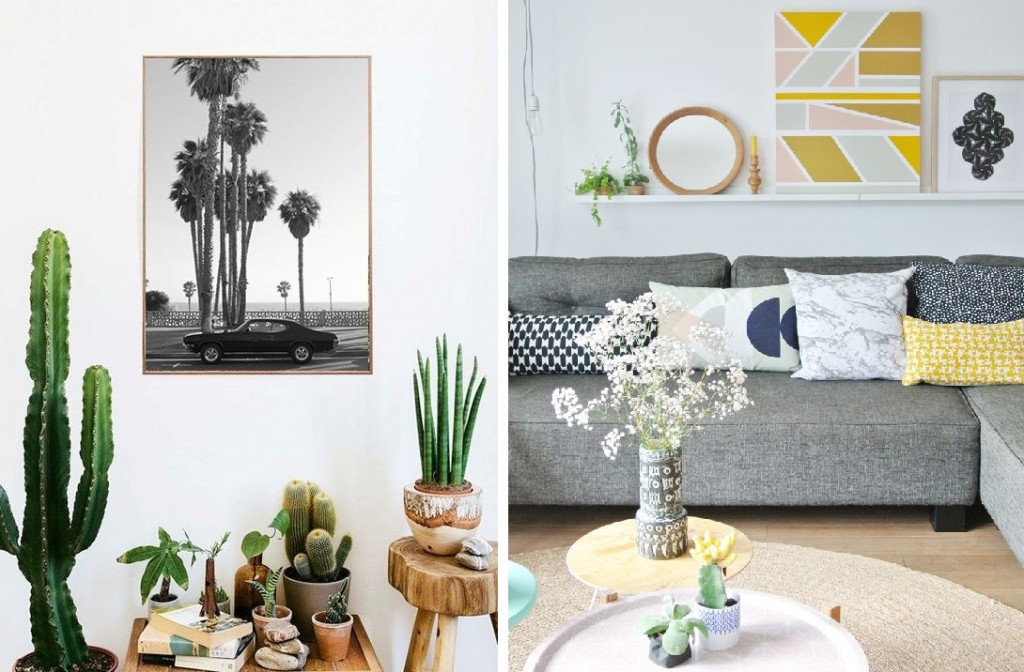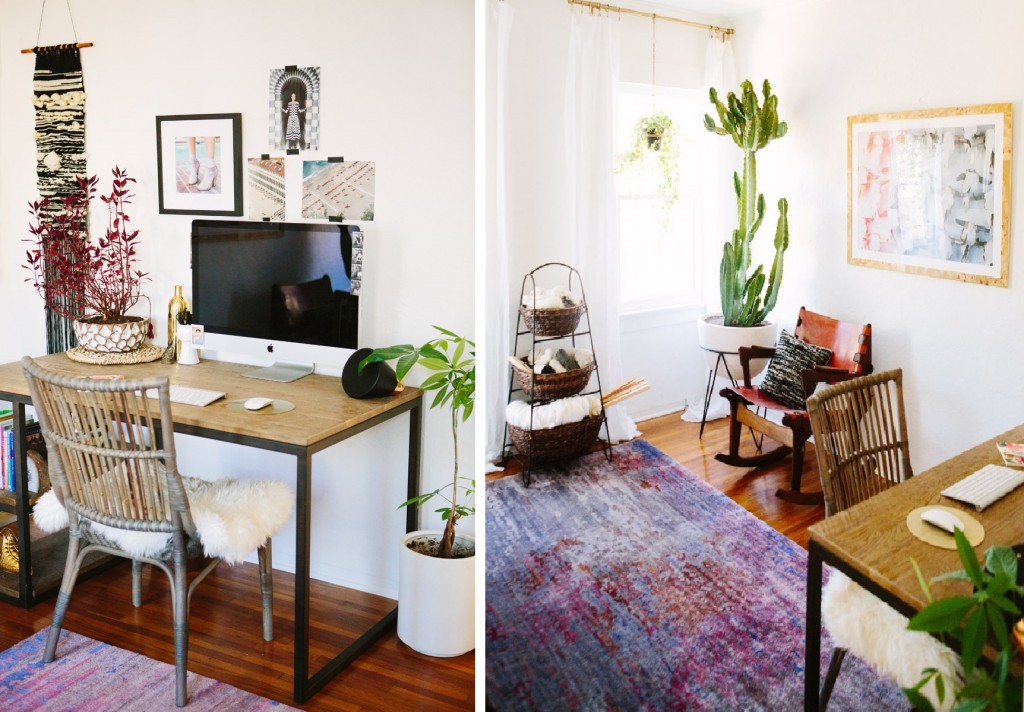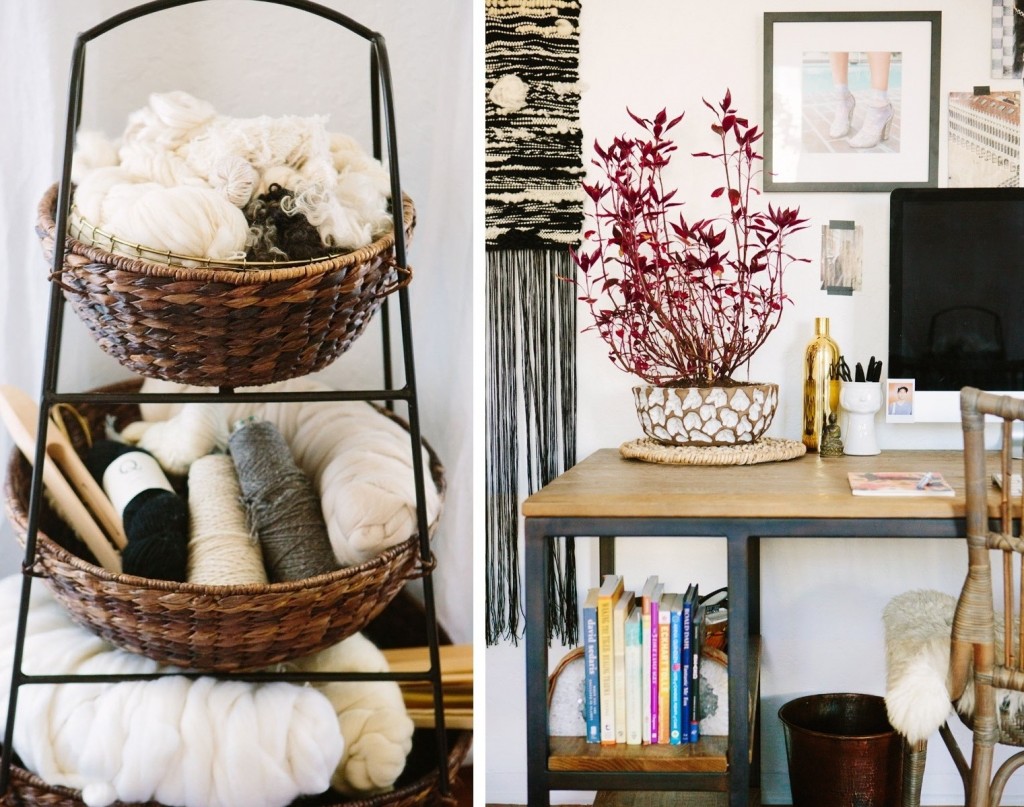 photos: sarah yates & lou mora