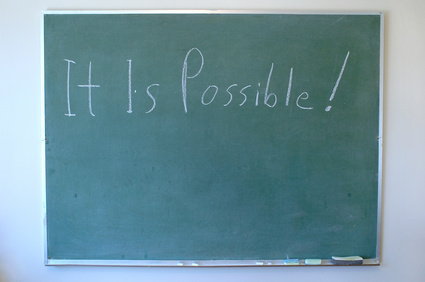 photo: Howard Sandler via Fotolia
Some inspirational thoughts provided by Tina Roth Eisenberg, the designer behind swissmiss:
1. NOBODY CAN TELL YOU WHAT'S BEST FOR YOU.
2. SURROUNDING YOURSELF WITH SMART PEOPLE IS KEY.
3. DON'T JUST TALK, DO IT. (IF IT FAILS, MOVE ON.)
4. BE KIND AND GENEROUS. IT COMES BACK TO YOU.
5. YOUR ENTHUSIASM AND INTEGRITY ARE YOUR BIGGEST ASSETS.
6. IT IS POSSIBLE!
credit: SwissMiss via Erin Loechner design for mankind, apartment34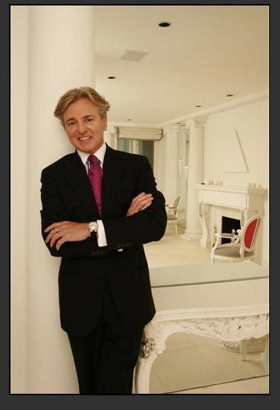 Design icon and South African born Geoffrey Bradfield specializes in creating opulent, elegant and serene interiors. His signature style is the use of Contemporary Art. "Functional Opulence" is the key to his designs, which draw inspiration from the Orient, African Primitivism, and Art Deco. His work incorporates fine art and antiques with modern materials and high tech accessories, attaching the same sculptural value to utility objects as to important pieces of art. Geoffrey Bradfield's projects list is impressive. Among this roster of projects is the major design overhaul of the Gertrude Vanderbilt Whitney estate in Old Westbury, Long Island and the restoration of the late King Hussein's mansion in Maryland. The New York-based designer has received several times the coveted recognition by Architectural Digest in their "AD 100″ as one of the top designers in the world. Before the interview I read that Geoffrey Bradfield is funny, sophisticated and down to Earth. I agree with this. Enjoy the conversation. I sure did!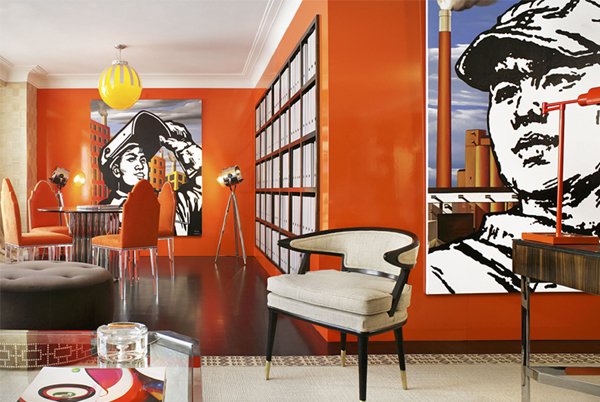 image credit: Geoffrey Bradfield Inc, photographer: Peter Rymwid
How would you describe your own style?
If in two words: "Functional opulence."  Having said that, I am a Modernist and the use of Contemporary Art is a significant ingredient in my signature style.
When you were a child and grew up on a South African farm, did you want to become a designer?
I never doubted my choice of career.  I never experienced a Saul of Tarsus conversion on the way to Damascus.  I always knew intuitively what I wanted to do.
How did you get your first assignment?
My first major assignment was in Johannesburg.  I did the apartment of the Impresario, Pieter Toerien. He was my first celebrity client – I was 23 years old and it garnered me a lot of attention. Of course, everything is relative and I was swimming in a very small pond.
Is there a designer that has influenced you?
Past would be Le Corbousier, whom I consider to be the most important influence on my early career.  Latterly, I have been very inspired by the world of artists.  Great artists have always influenced and inspired my work.  I admire their ability to look at the world from fresh and daring perspectives.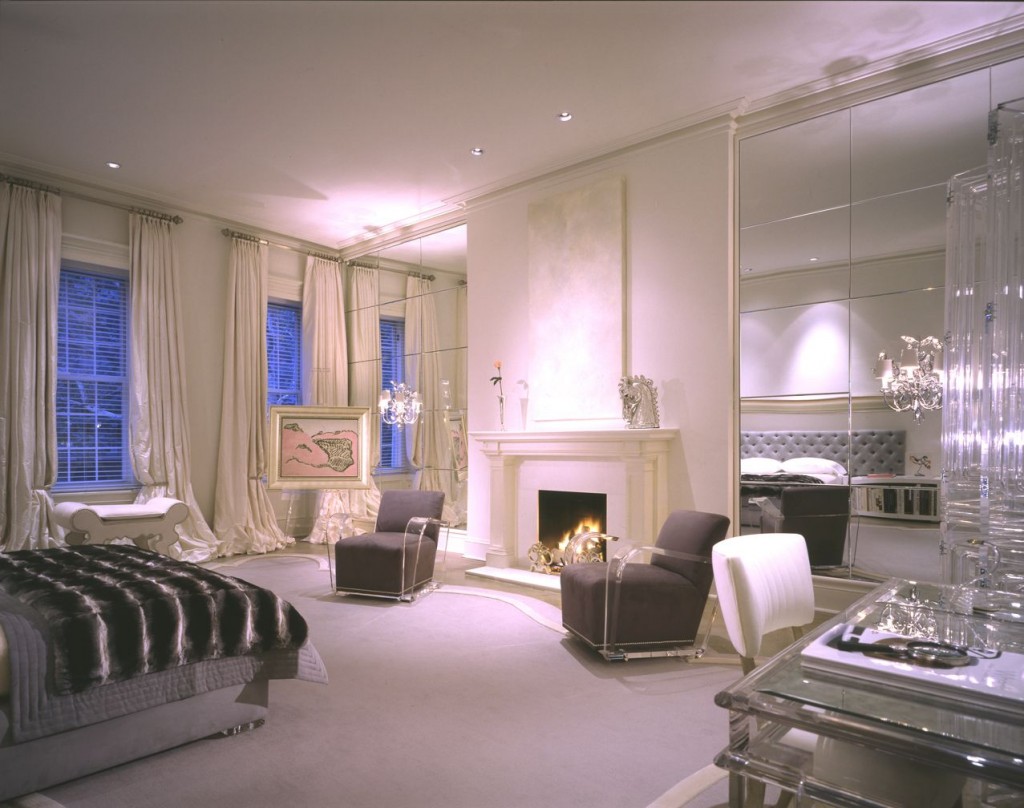 image credit: Geoffrey Bradfield Inc, photographer: H. Durston Saylor
What do you enjoy most in your work?
I love the creative process.  The lot of an artist can be rather fleeting at times.  It's not a bad fate, as long as you are what you have created.  If one's work has resonance, it will outlive us.
When I look at your interiors I see opulent spaces but I also feel a sense of serenity. How do you achieve this?
I seek serenity in all my interiors. In addition to a disciplined and edited color palette, I think that art brings a lot of that signature to it. I mean we're not talking great Picassos that are representing the Spanish wars, but art really can introduce a serene presence.
What do you consider to be your greatest achievement?
That I'm still sane!
What inspires your designs?
To some extent, the Art Moderne period of the 1940s. But, it does go far beyond that. I am 90% visual.  My visual curiosity and photographic recall affords me an endless inventory of rich ideas to draw on.  I am also very intrigued with the advent of technology.
What is your idea what a beautiful home should feel like?
There are many things every home must have, but in the end, I think we all agree the basic requirement is probably comfort.  I identify with Billy Baldwin's quote in the New York Times toward the end of his life:  "lately I have been thinking how comfort is perhaps the ultimate luxury."  I believe this says it all.
image credit: Geoffrey Bradfield Inc, photographer: H. Durston Saylor
Favorite books?
Essence of Style by Joan de Jean
The Principles of Aesthetics by Francesco Borromini
Home: A Short History of an Idea by Witold Rybczynski
What does success mean to you?
Success is so relative. Any designer who is passionate about what he does and has a strong point of view is mindful of creating a legacy.  But when one has been fortunate enough to be recognized for one's work, you like to feel not only that you are leaving a footprint, but also that you are giving back.
What's your advice to upcoming designers?
You have to be able to sell yourself and your talent. It's amazing how important a personality is.  I also value honesty and frankness in an interview.  I never intentionally hire down… I like to be challenged by my team.
My signature Design Element question – what are the most important design elements?
Scale, balance, innovation, joy.
Man braucht viel Liebe und Inspiration, um so eine schöne Wohnung wie diese in Barcelona einzurichten. Jedes Mal wenn ich die Fotos sehe, entdecke ich neue Details…
It takes a lot of love to create such a beautiful home like this one in Barcelona. I love that the more I look, the more details I notice. I love the brightness yet with a warm and cozy feeling!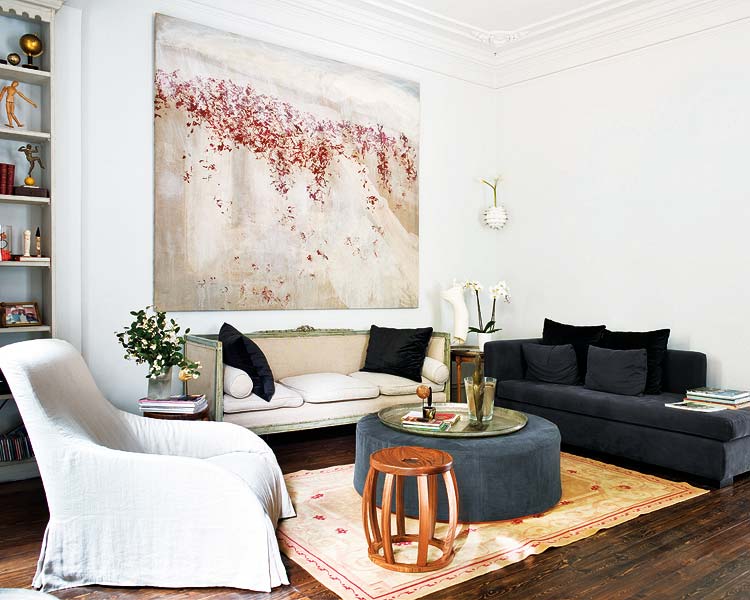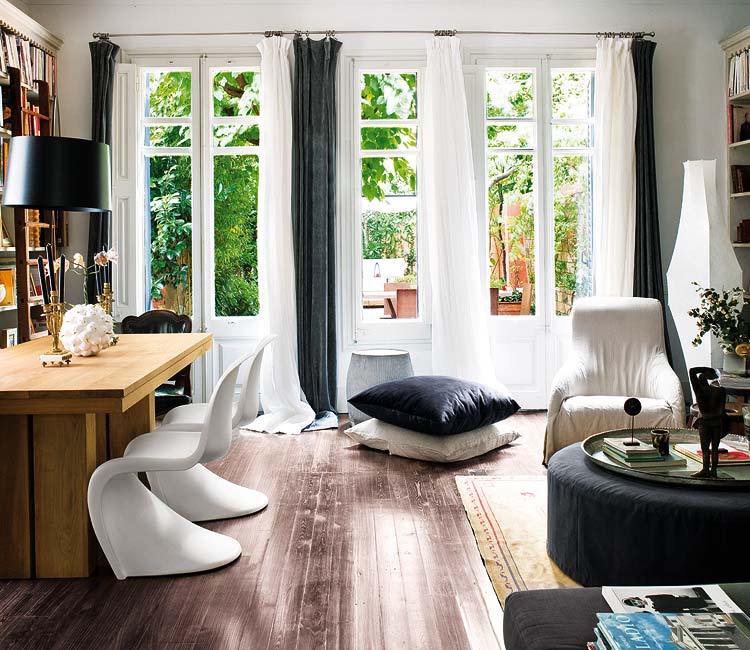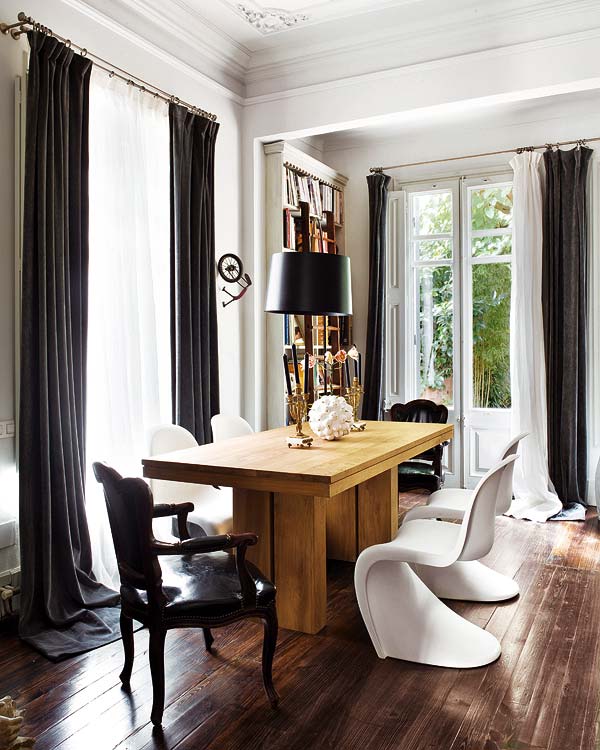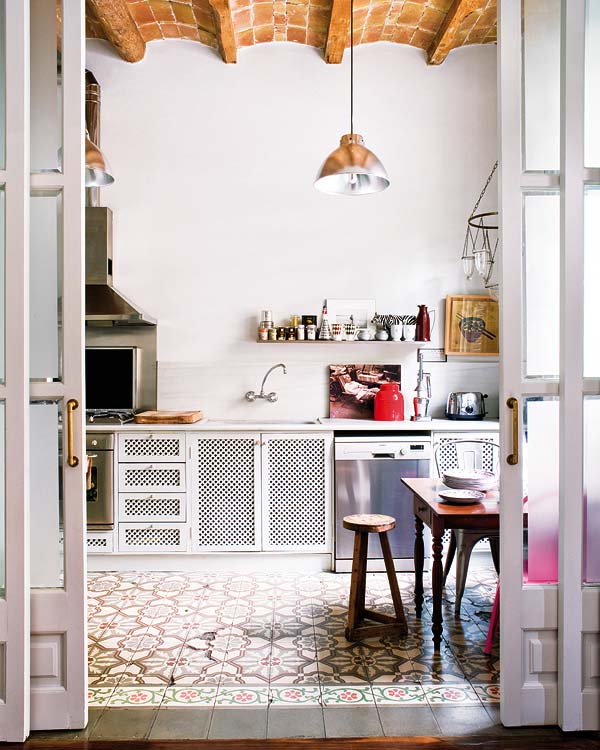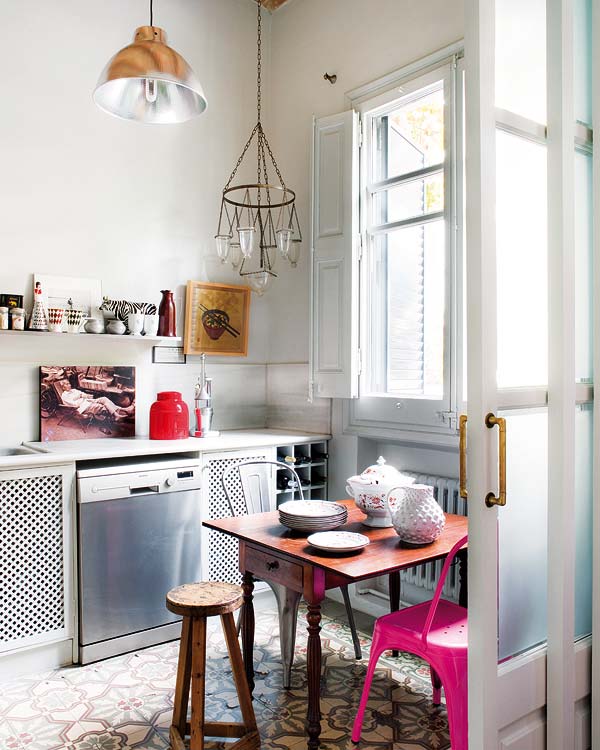 photos: Nuevo Estilo
Photography is a passion of mine. I'm an avid photographer and also interested in Buddhism. Some days ago I discovered the incredible portfolio of the French photographer Frédéric Lemalet on Creative Roots. I would like to share with you few of his amazing Tibet photographs. Like other young people Frédéric Lemalet travelled the world in search for answers to his questions. These travels made him spend long periods in different places like Alaska, Indonesia, Papua New Guinea, Mongolia, China, Nepal… These different travels also braught him to Tibet – a place where he finally finds not only answers to his questions but also people who are living example of what he would like to resemble. "If the Amazonian rain forest represents one of the last lungs of this planet, the Tibetans for me are the most spiritual people and represent a real example for humanity in terms of simple and happy life." He then decided to spend as much time as he could to understand Tibet and also to immortalize this culture since it is disappiering fast. So he has spend nearly 3 years in Tibet, crossing a country that is 7 times the size of France. Sharing his time between French Alps and Tibet, Frédéric Lemalet also contributed to National Geographic, Le Monde and Geo. At the moments he is working on a couple of books and turning an exhibition in France. During the exhibition photos are on sale and profit is used for culture preservation projects in Tibet. 2 days ago I sent Frédéric an email if I may publish some of his photographs here on Design Elements. He said yes from -30°c in Tibet! Hope you enjoy Tibet and its colors…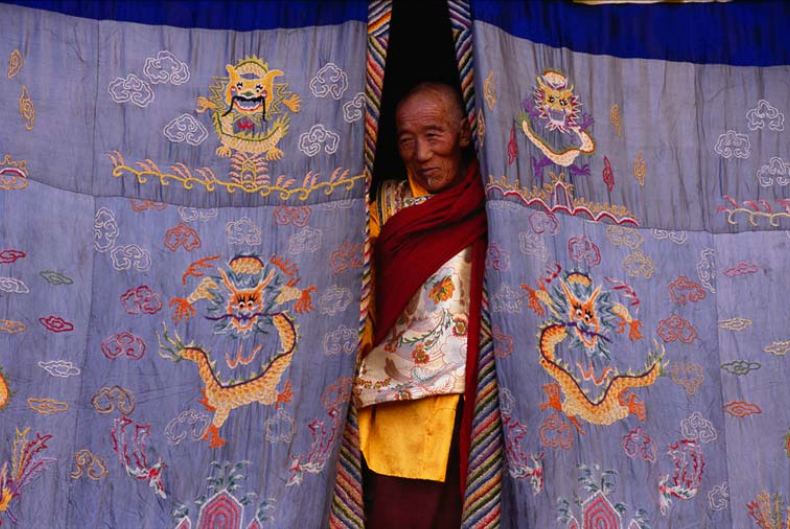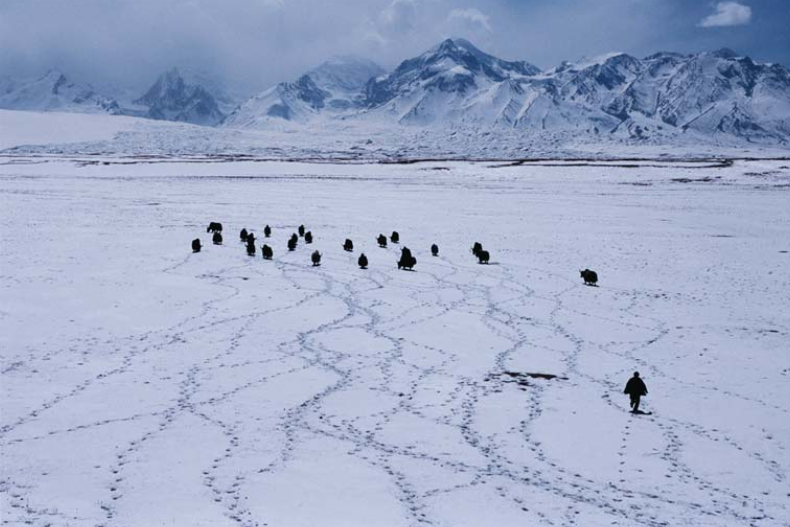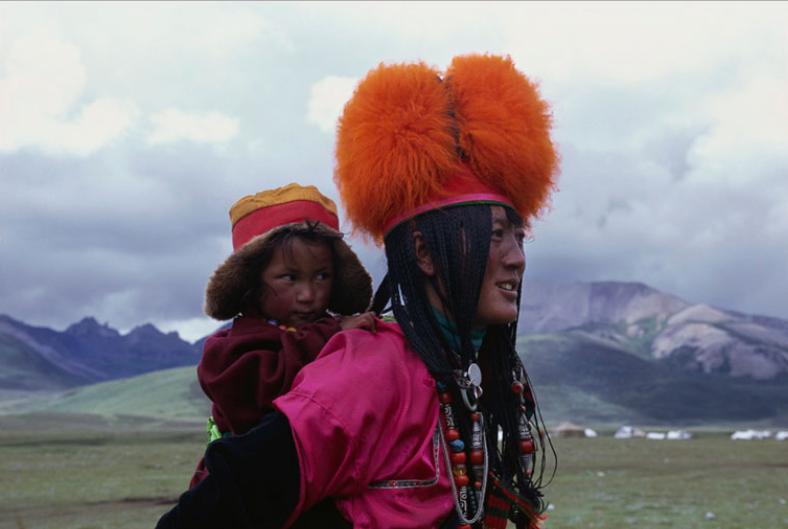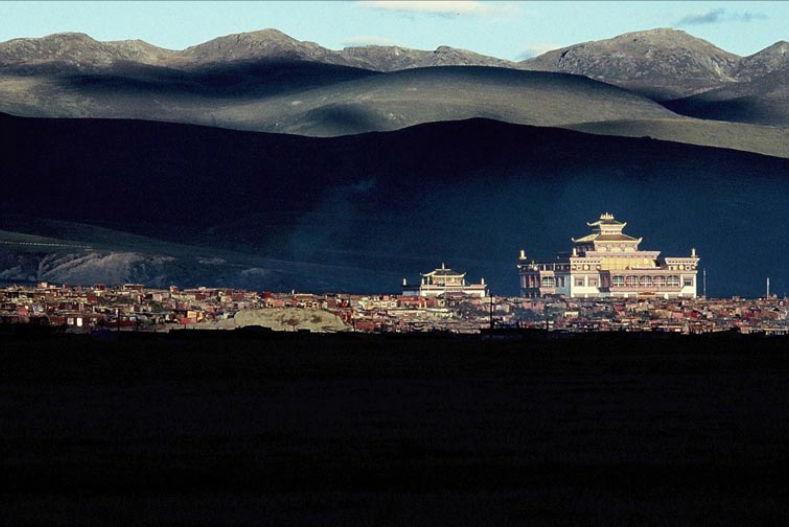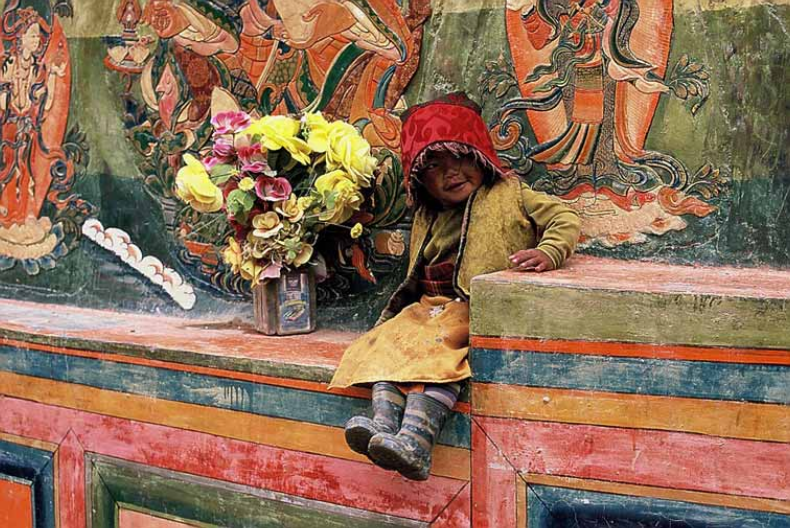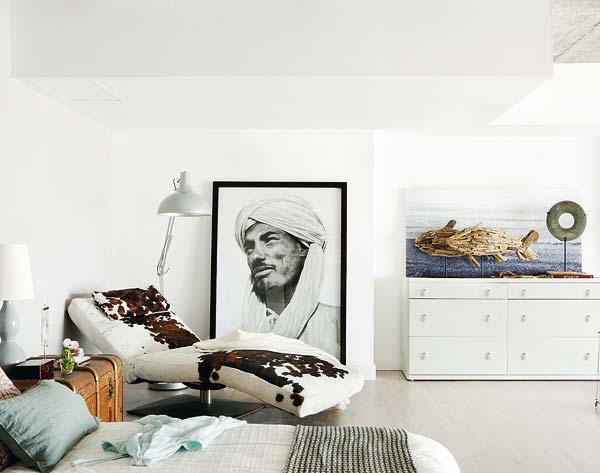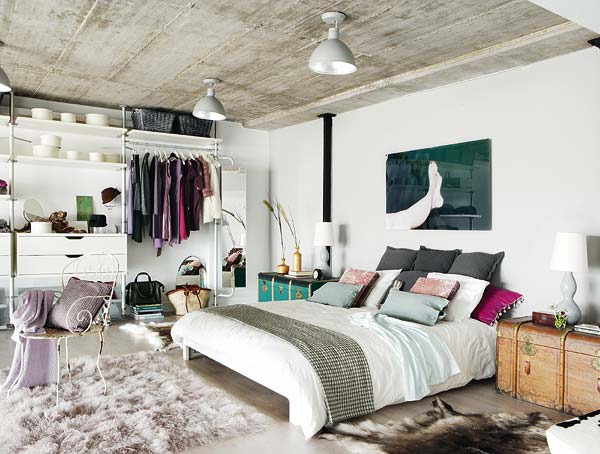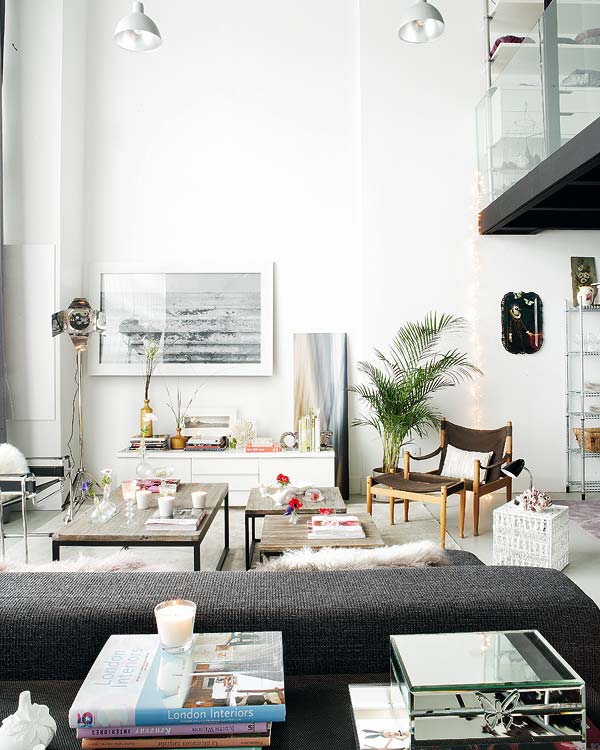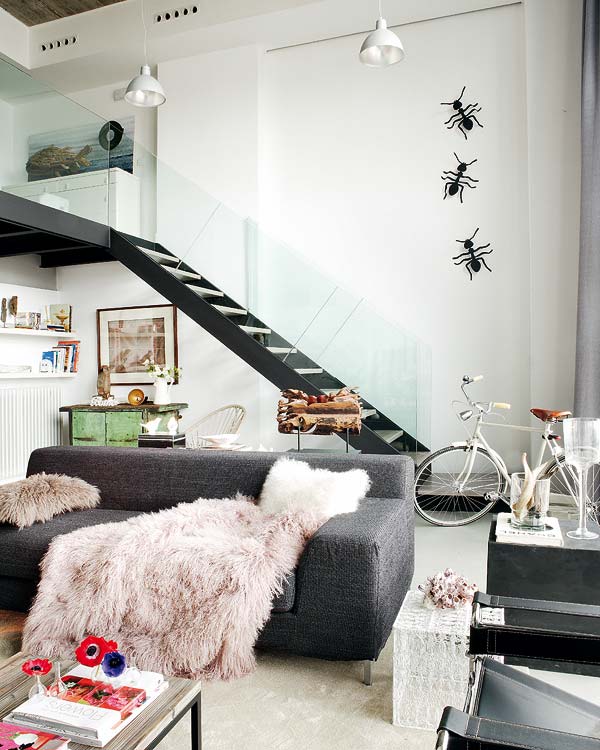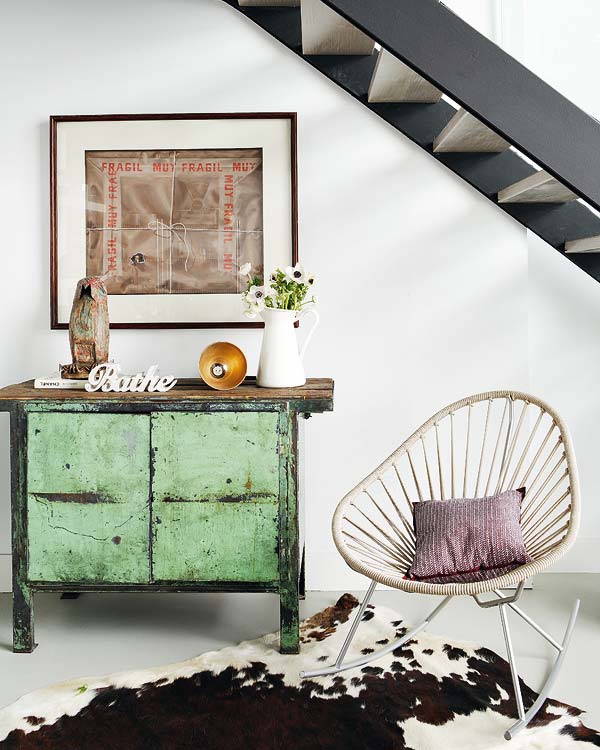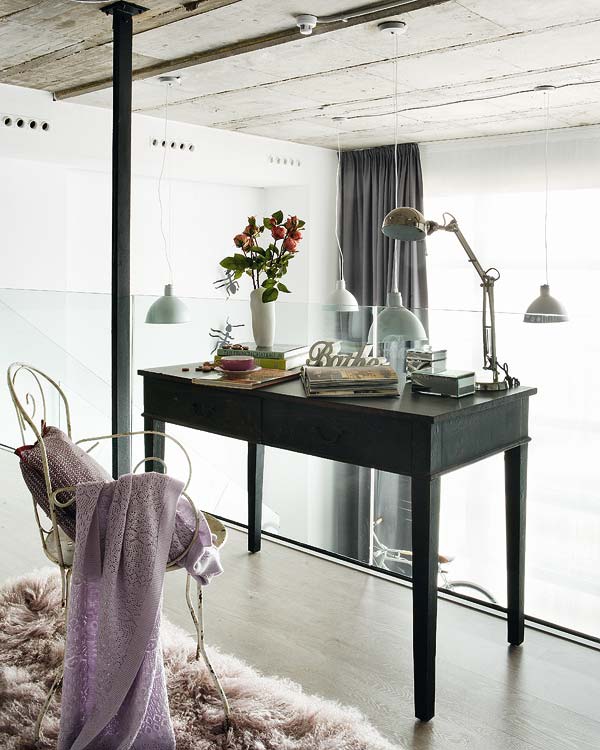 photos: Mi casa revista, design: Andina & Tapia
"Take the leap to follow your passions, wherever that might lead you!"
Timothy Corrigan – a designer extraordinaire, one of the world's top 100 interior designers by Architectural Digest and the first designer ever who told me I have a terrific blog. Timothy Corrigan's work is showcased in some  of the world's most extraordinary properties with clients including European royalty, an emir of a Middle Eastern country, Hollywood celebrities and corporate leaders. This interview was for me a fascinating educational experience. I've been an admirer of Timothy's aesthetic for a long time and was so delighted to find that he is blessed with one-of-kind personality and natural warmth. Prior to forming his design firm in 1998, the Los Angeles-based designer had a successful career in advertising where he served as the president of Bates Worldwide's international operations. In his free time Timothy started designing houses for himself and his friends. So he decided to follow his heart and moved into the world of design. I'm always impressed by people who made the choice to follow their passions and stick with it. It's a rare thing!
How would you describe your own style?
A magazine once described my style as "European elegance infused with California casual" and I really think that it is a good summation of what I try to achieve. I spend half of my time in Europe and the other half in California so it really does fit my life as well as my design style.  While I love so much of the European design esthetic, there is something very special about the ease of life in California—so if you can have a blend of the two, you have the best of both worlds!
You began a career in advertising first. How did you decide to become a designer?
After spending 5 years working in advertising in New York City my company transferred me to Paris. It was a total life changing experience. I was so overcome by the sheer beauty of everything in Paris and I was particularly struck by the way that culture and the arts play an important part of everyday life there. Before too long I become addicted to the Paris Drouot auction house and flea markets. My apartment was published in House and Garden magazine and that was the beginning of my new career.
How did you get your first assignment?
One of my early design projects was working for Madonna on a wonderful 1920's Mediterranean style house in Beverly Hills. The whole experience turned out to be somewhat of a challenge but I proved to myself that I could make it as a professional in my new found career.
Is there a designer that has influenced you?
Jean-Charles Moreux who lived in Paris from 1889 to 1956 did it all. He was an architect, he designed interiors, he created furniture and he did landscape design. In short, he was a true renaissance man. He believed, as I do, in the importance of creating a fully integrated environment. Moreux's furniture took classical forms as their basis and then shifted it to make it feel more contemporary, provocative, fresh and alive. He mixed wood finishes and materials in unexpected ways. He played with perspective and color. When you see his rooms you are reminded of the past and yet they seem very suited for the day.
The other designer who has played a huge role in my life is New York designer, Vicente Wolf. While at first glance we may appear not to have much in common from a design perspective, we both approach design on the premise that by mixing pieces of different styles, periods, textures and quality you appreciate each one more. Contrast creates spaces that are intrinsically exciting and alive. I hate spaces that look too perfect or "decorated." Vicente has also been such a great inspiration in the way he manages it all: he runs a successful design business, is a brilliant photographer, designs lines of his own furniture and fabrics and is a great collector of photography!
What are the most commonly held misconceptions about designers?
Many people think that designers are out of reach for them from a financial perspective…there are designers for every budget. Using a designer can end up saving you money because they have great resources to get things made less expensively and can bring ideas and materials that you couldn't find on your own. Finally, they bring a level of experience that can help you avoid making costly mistakes in the first place.
I read you've restored a seventeenth-century Norman castle, a Georgian town house in New York and a vast Mediterranean-style residence in Montecito that belonged to two generations of the J. P. Morgan family. Why do you love old houses?
All of those projects were houses that I was doing for myself, so I must be crazy or a glutton for punishment!  Seriously, though, I love old structures because they have stories to tell about the way people have lived for generations. An old building doesn't share all of its secrets in the first five minutes that you spend in it the way a new building does.  I particularly love the challenge of figuring out how to maintain the integrity of that building and yet adapting it to the needs of today.
What do you enjoy most in your work?
Whether we are working on a hotel lobby, a restaurant, a small beach house or a 35-room villa the most enjoyable part of my job is figuring out how that space can be designed for maximum livability. I hate walking into a space where people look as if they are stiff and uncomfortable. You have to get so many aspects right: the flow, lighting, furniture, colors, details…all of those elements combine to create a space that people WANT to be in!
Which project have you been most proud of?
My home in France, the Chateau du Grand-Luce', is an 18th century historic monument that I bought from the French government. It needed to be completely restored: there was no plumbing or electricity. No kitchen or working bathroom. It's a constant work in progress: I now have 14 bedroom suites completed, and have just finished restoring the chapel and theatre. There are so many buildings on the property that it could take lifetimes to do it all….but I have loved every moment of it.
What do you consider to be your greatest achievement?
Having achieved great success in one career and then abandoning it in order to pursue my real passion of design, I hope that I can inspire others to not be held back by their fears; take the leap to follow your passions, wherever that might lead you!
What inspires your creativity?
The most important thing is to keep exposing yourself to new ideas, new styles, new places. It is so easy to let yourself get into an auto-pilot way of living and when you do that you stagnate. It's good to put yourself in situations where you feel a little bit unfamiliar because in doing so you stretch as a person. I constantly keep pushing myself to grow, experience and learn new things.
What is your idea what a beautiful home should feel like?
No matter how beautiful a space is, it is not entirely successful if it is not completely comfortable; you need to feel that you can make yourself at home in that space in order for it to be a successfully designed space. Deborah Needleman, the fabulous editor of the Wall Street Journal wrote about this aspect of my design style like this: "Most principles of good design are truly universal, not size or income dependent…Comfort doesn't have to mean paper plates and sweatpants. It can be elegant, and something we can achieve no matter where we make our home." When I read that I felt so good about having succeeded in my primary design objective.
Favorite books?
'Les Pavilions, French Pavilions of the Eighteenth Century', by Cyril Connolly and Jerome Zerbe, (The Macmillan Company, New York, 1962.) This book focuses on the small French pavilions or follies that were built in the mid 18th century. A quote from the book summarizes the uses of these buildings: "they were intended for relaxation, of which there were four: conversation, making love, eating and cards. Reading and music were occasionally indulged in." Doesn't that say it all?
"A Charmed Couple" which is about the lives of Walter and Matilda Gay; he was an American painter of interiors who lived in Europe at the turn of the 20th century and hung out with Henry James, Edith Wharton and all of the expatriate crowd.
My all-time favorite book is the novel "Middlemarch" by George Eliot. I have read it three times and I continue to be struck by its insights into our quickly changing world.  It is about maintaining one's humanity in the face of an increasingly technological world.
Your top travel tip is…
First, I never eat meals served on the plane, no matter which cabin. I bring a small sandwich that usually elicits a few envious glances from the other passengers that are struggling with the airline meals. I bring my laptop computer with all my music, I make lists, sleep, and write emails that I send as soon as I land. Finally, I try to take non-stop flights whenever possible…I have gotten stranded in so many places that I never wanted to go to in the first place!
Your favorite way to celebrate Christmas…
Every year a big group of family and friends meet at my house in the French countryside. We take long walks in the woods, feed the swans and geese on my lake and sit by the fire for hours reading, playing games, taking naps.  It's almost like going back in time to when life was all much slower and people really had the time to be with each other.  I can think of no other place that I would rather be for the holidays.
What is the perfect gift for you?
Books, books and more books!  I am totally obsessed with them…there are piles of them all over my houses! I should probably figure out a way to make them a part of my approach to design.
What does success mean to you?
Success for me is defined by one's ability to give back to others—whether we do that through a simple meal, creating a beautiful space, or teaching something new. It doesn't matter if you give of your time, your money or your heart….but when you do so, you know deep inside that you have started on your on personal road to achieving a successful life.
My signature Design Elements question – what are the most important design elements?
On every one of our projects I make sure that we mix styles, periods, textures and cultures into a single space in order to make it feel fresh and alive. No one wants to live in a museum or a furniture show room; we strive to make spaces that feel like they have been achieved over time and reflect a specific personality.
photos: Timothy Corrigan, Inc.
"I love building spaces: architecture, furniture, all of it, probably more than fashion. The development procedure is more tactile. It's about space and form and it's something you can share with other people."
Donna Karan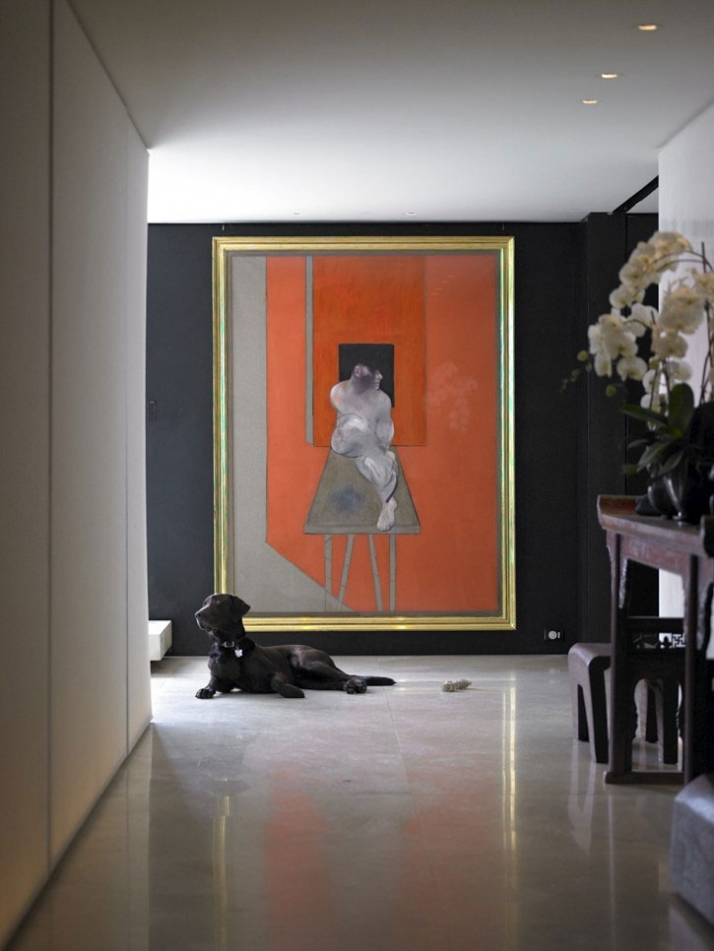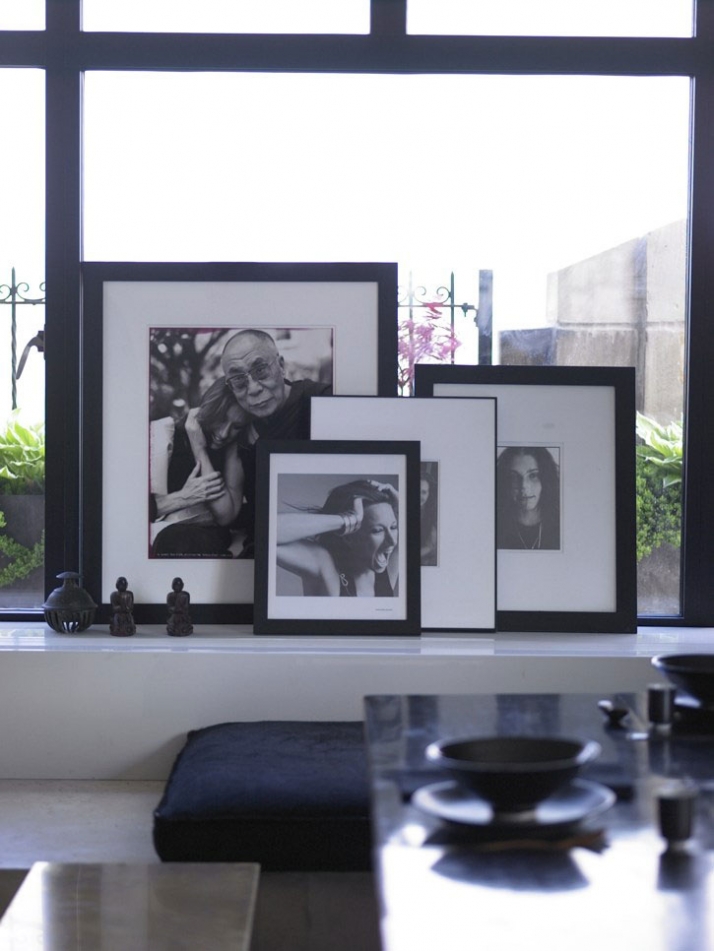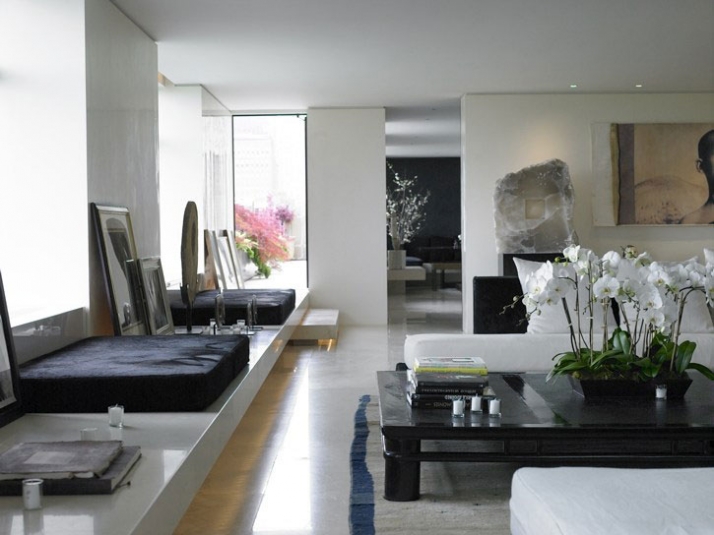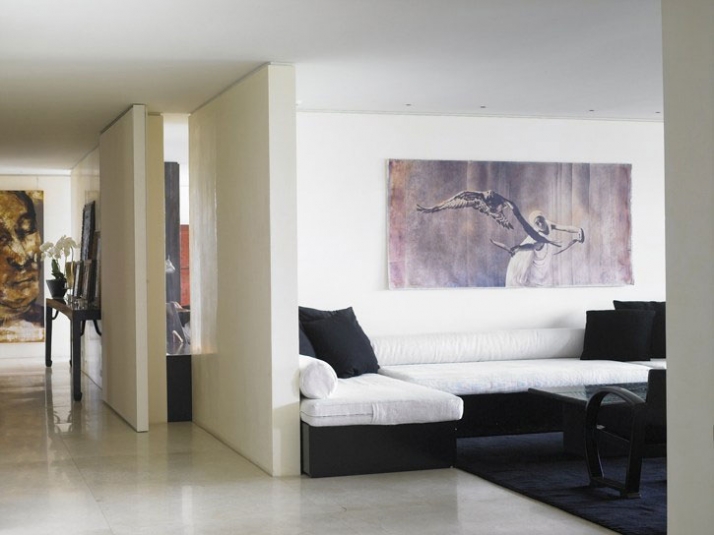 photographer: Richard Powers, images: via Yatzer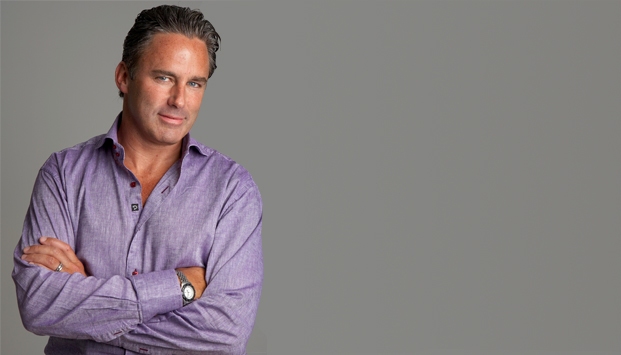 Campion Platt is named one of the worlds top 100 architects and interior designers by Architectural Digest. His designs range from private residences and boutique hotels to lines of furniture, lighting, textile and rug collections. They all embody luxury, innovation and an eco-friendly consciousness. His holistic approach creates highly personalized spaces making him a favorite of Al Pacino, Meg Ryan, Roger Waters, Conan O'Brien, Jay McInerney. I like Campion's interiors best when he combines soulful modernism with antiques as in the Captain's House featured in his new book "Made to Order".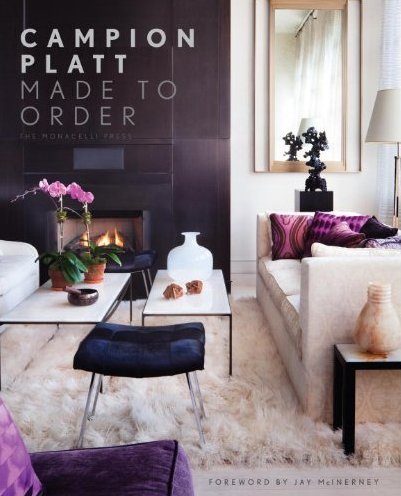 photo: Amazon
How would you describe your own style?
Modern with lots of client input.
When you were a child, did you want to become an architect and designer?
At 15 I decided I wanted to become an architect.
How did you get your first assignment?
Thru a doctor friend for a house in Greenwich Connecticut.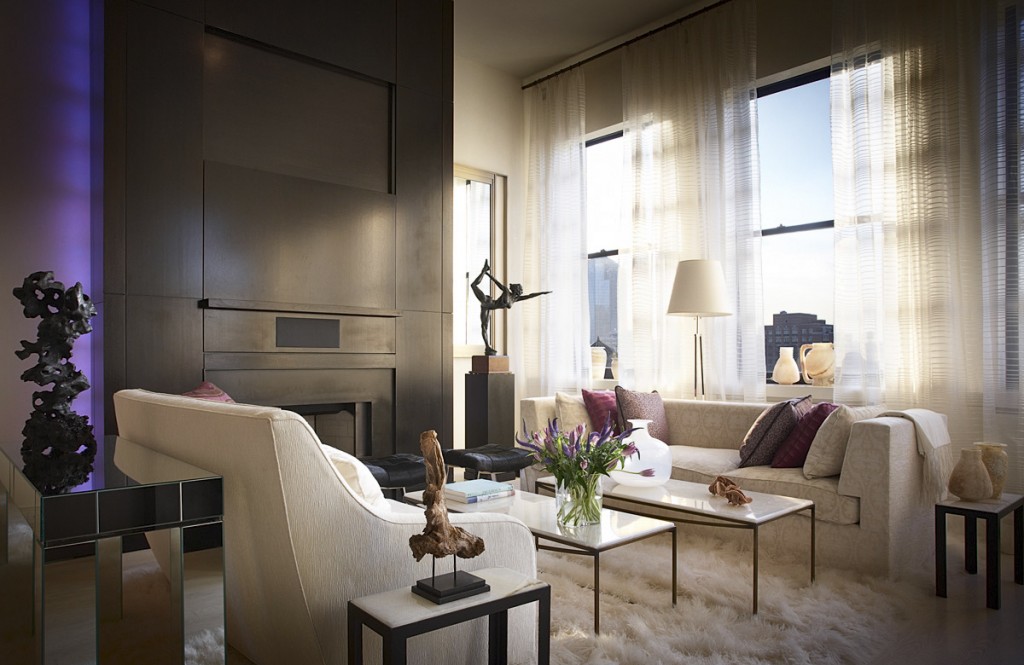 photo: Campion Platt Inc
Is there a designer or architect that has influenced you?
Carlo Scarpa, Carlo Mollino, Gio ponti, Frank L. Wright.
What do you enjoy most in your work?
Working closely with artisans to create beautiful designs.
You said that "You're only as good as your last project." What was your last project?
I just finished a house in the Turks and Caicos island.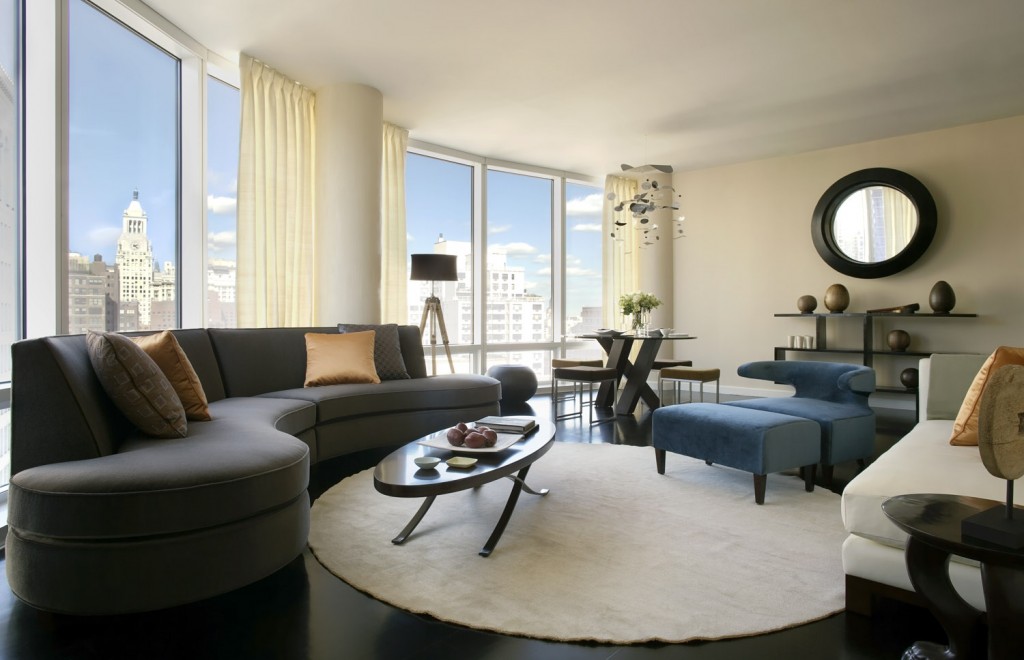 photo: Campion Platt Inc
What do you consider to be your greatest achievement?
Fathering my 4 child this year!
What inspires your creativity?
Travel, being able to spend quiet time by the surf or a fireplace sketching and thinking of what next.
What is your idea what a beautiful home should feel like?
Very zen.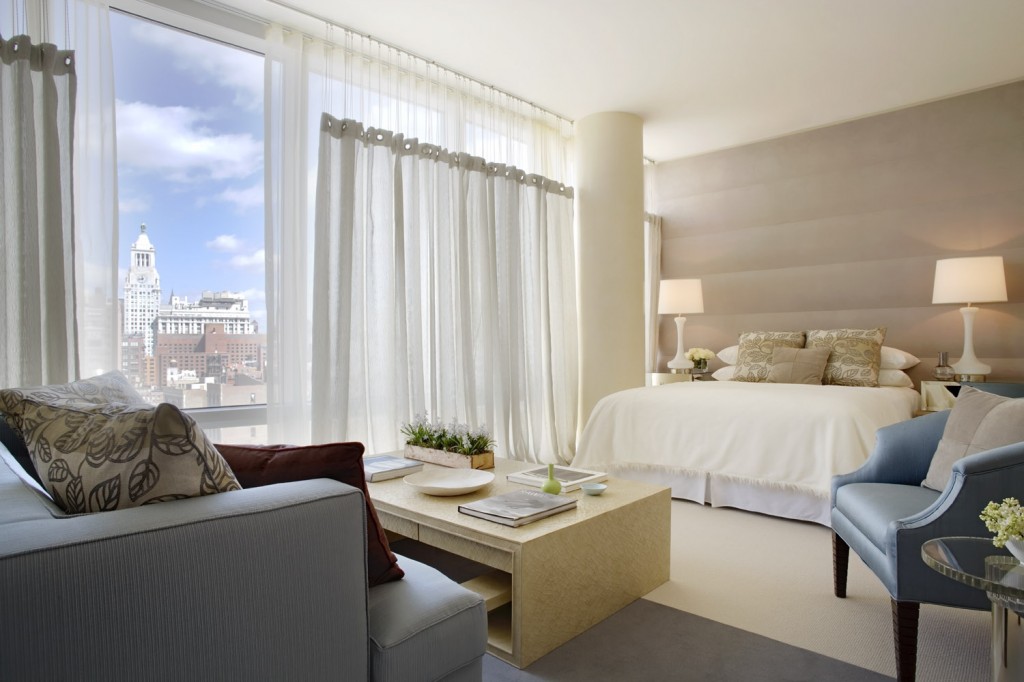 photo: Campion Platt Inc
Favorite books?
The elegant universe, all Stephen Hawking books and buddhisht biographies.
What does success mean to you?
Having the luxury to time to enjoy my family.
How do you define elegance?
That fuzzy feeling that you are in the presense of essential beauty.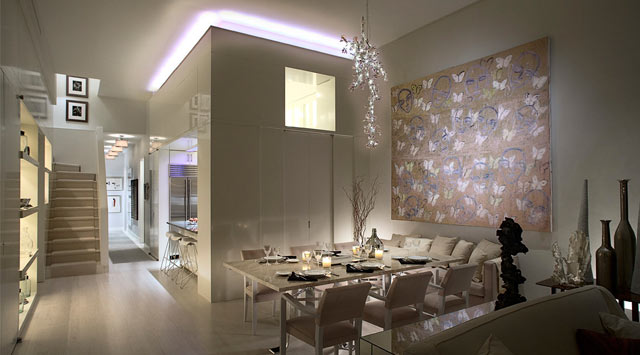 photo: Campion Platt Inc
What's your advice to upcoming designers?
Always tell a story with soul.
My signature Design Element question – what are the most important design elements?
A furtive imagination, willing clients, great artisans to execute your vision and collapsible chairs – indespendable for all occasions.