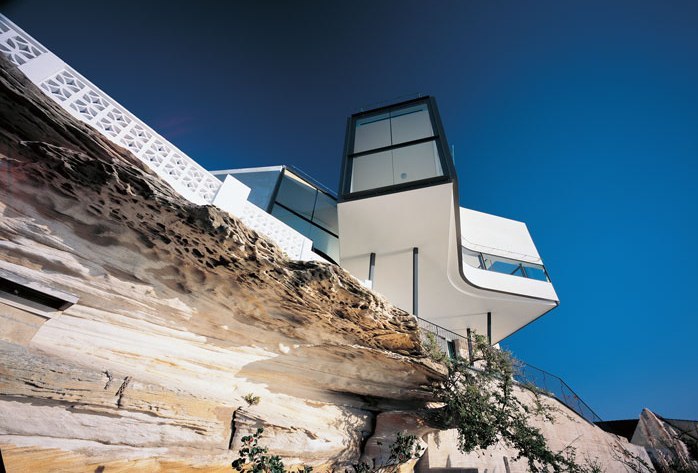 Photo: Brett Boardman via Yatzer
Auf einem 70 Meter höheren Felsen errichtet, dieses außergewöhnliche  australische Haus wurde gebaut als Reflektion von Picassos Gemälde "Die Badenden". Von 1918 bis zu seinem Tod in 1973 verbrachte Picasso fast jeden Sommer am Meer. Das führte zu einer Serie von Gemälden mit Badenden.  Schwimmen und Liegen am Strand waren nach dem 1 Weltkrieg ungewöhnlich. Die physische Freiheit, die die Frauen vom Picassos Gemälde verkörpern, war damals revolutionär. Dieses Freiheitsgefühl inspirierte das australische Architektenbüro Durbach Block Architects dieses spektakuläre Haus zu enwerfen. Die Raumarchitektur  und die riesengrossen Fenster (vom Boden bis zur Decke) bringen den Ozean fast ins Zimmer und erlauben ihn Teil vom Interior zu werden. Man sieht den Horizont und es gibt nichts, was den Blick vom unendlichen blauen Wasser ablenken kann. Das Interior und das Exterior werden Eins…
Sitting on the edge of a 70-meter high cliff, this magnificent house near Sidney, Australia, was built as a refection of Picasso's painting The Bathers. From 1918 till his death in 1973 Picasso became a devotee of the beach and spent his summers by the sea. This led to series of paintings with bathers. Swimming and sunbathing was uncommon after the World War I. The physical freedom of these girls from Picasso's paintings was revolutionary. This sense of freedom inspired the Durbach Block Architects to build this award winning house which  floor-to-ceiling windows liberate you to the sea. The space allows the blue ocean to enter the house and become part of the interior. You look out to the horizon and there's nothing to take your attention but the ocean. The interiors and the exteriors become one…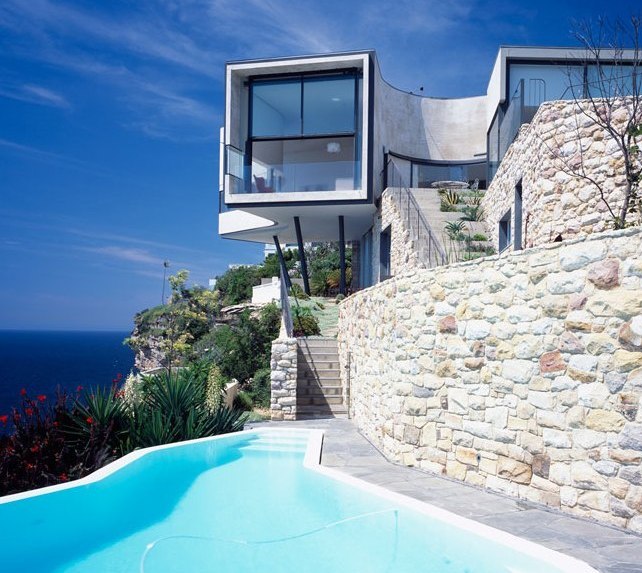 Photo: Brett Boardman via Yatzer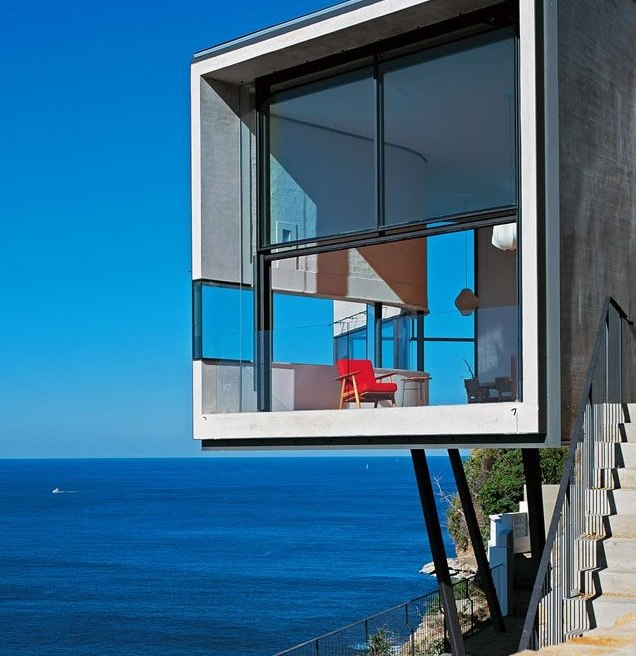 Photo: Anthony Browell via Yatzer
Photo: Brett Boardman via Yatzer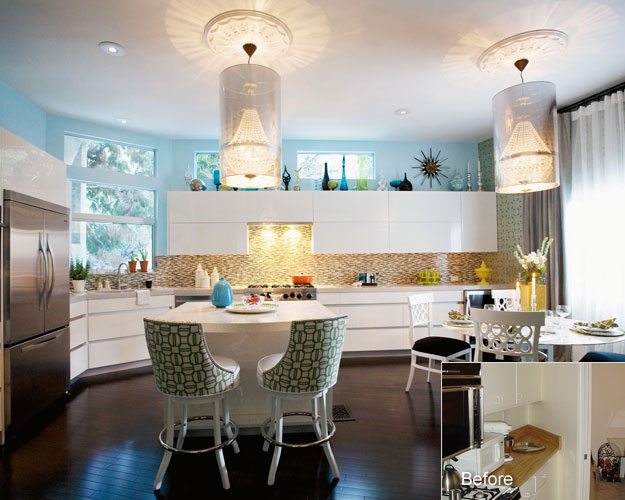 Photo credit: Woodson & Rummerfield from their book High Style, courtesy of Chronicle Books
Design: Delphine Krakoff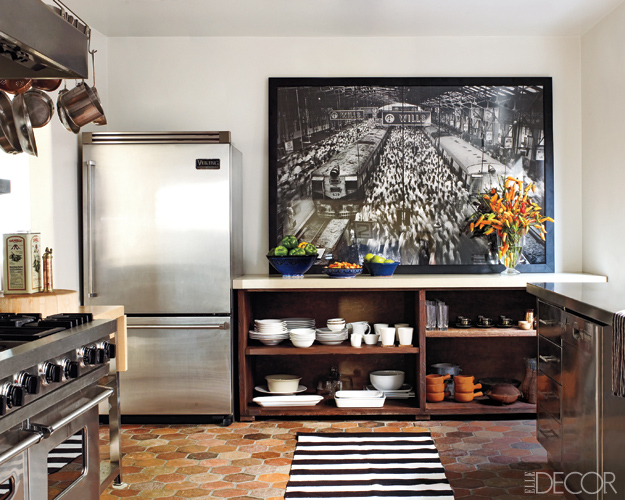 Photo: Tim Stree-Porter for Elle Decor, Design: Martyn Lawrence-Bullard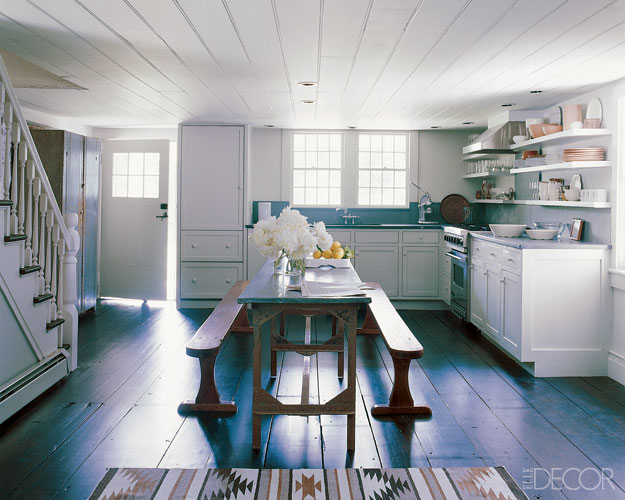 Photo: William Waldron for Elle Decor, Design: Mark Cunningham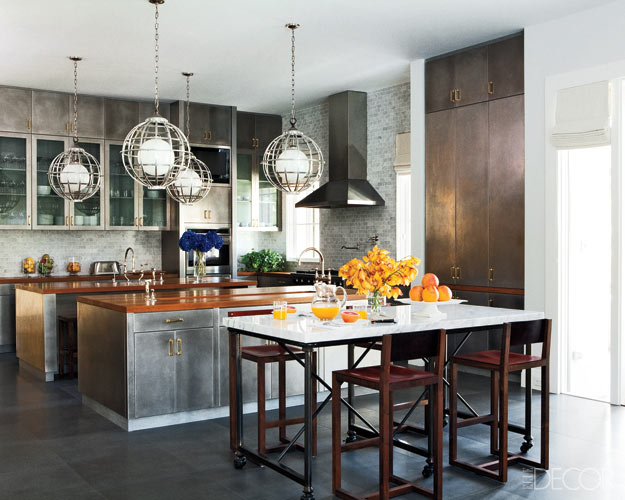 Photo: Roger Davies for Elle Decor, Design: Nate Berkus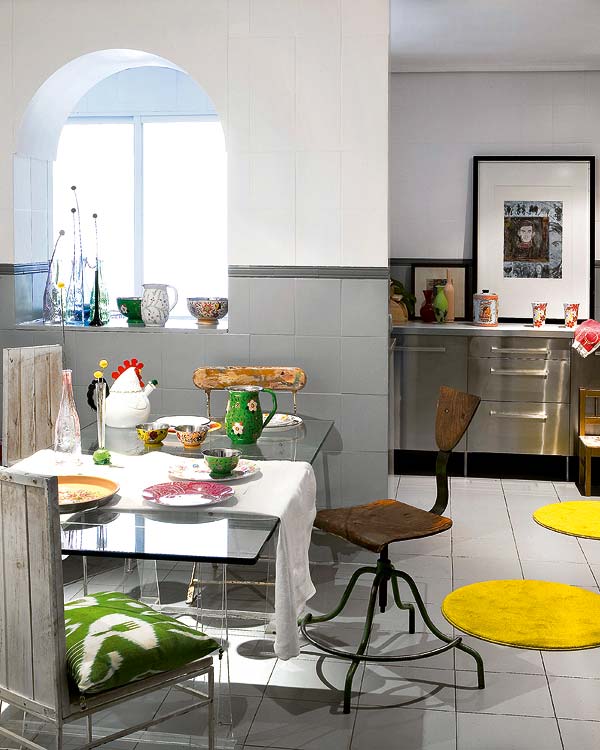 Photo: Mi casa revista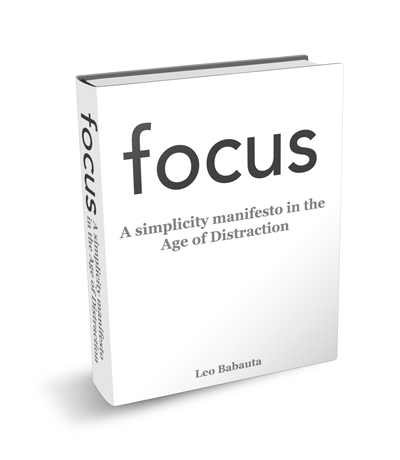 This post is not about interior design. It's about a book about lifestyle design. I read often Zen Habits – a blog about finding simplicity in the daily chaos of our lives. A blog about clearing the clutter so we can focus on what's important, create something amazing, find happiness. Leo Babauta, the founder of Zen Habits and the author of The Power of Less just came out with a fascinating new book Focus: A Simplicity Manifesto In The Age of Distraction. 27 chapters can be downloaded for free here. It's uncopyrighted. So I can share my favorite page:
"We should do what makes us happy, follow our passions, do things that make us excited. For me and many people, that's creating, building new things, expressing ourselves, making something useful or new or beautiful or inspiring.
So here's what I do:
I do what excites me. Each day. I wake up, and work on things that I'm passionate about, create things that I love creating.
I don't worry about where I'll be (professionally) in a year or even six months, but where I am right now.
I don't make plans, because they're an illusion — you never know what will happen in a year or even six months. You can try to control what happens, but you'll lose. Things always come up, sometimes good and sometimes bad, that will disrupt plans. Instead, I've learned to go with the flow, to not worry about things that disrupt plans but worry about what to do right now. This allows me to take advantage of opportunities that come up that I could never have planned for, to work on things I couldn't have known about, to make decisions about what's best right now, not what I planned a few months ago.
I don't force things, but do what comes naturally.
And I focus on the present, on being happy now.
This has taken me time — letting go of goals is a scary and uncomfortable thing, but if you let them go gradually, it's not that hard. I've slowly adapted the way I work, and learned to work in the moment, and go with the flow of the world that surrounds me (online and off). It's a beautiful way of working. And not incidentally, I've accomplished even more this way, without making that a goal. It's a natural byproduct of doing what you love."
"A good traveler has no fixed plans, and is not intent on arriving."
Lao Tzu
"Smile, breathe and go slowly."
Photo: via Casa trés chic
In der spanischen Zeitschrift Mi casa revista habe ich heute diese Traumwohnung entdeckt. Weiße Wände und viel Holz – meine Lieblingskombination. Die Bilder erinnern mich an einen Zitat von William A. Ward: "A house is made of walls and beams; a home is built with love and dreams."
Today: a nice mixture of inspiration from the Spanish magazine Mi casa revista. This beautiful home combines some of my favorites – white-painted walls and warm wooden surfaces – and reminds me of a quote by William A. Ward: "A house is made of walls and beams; a home is built with love and dreams."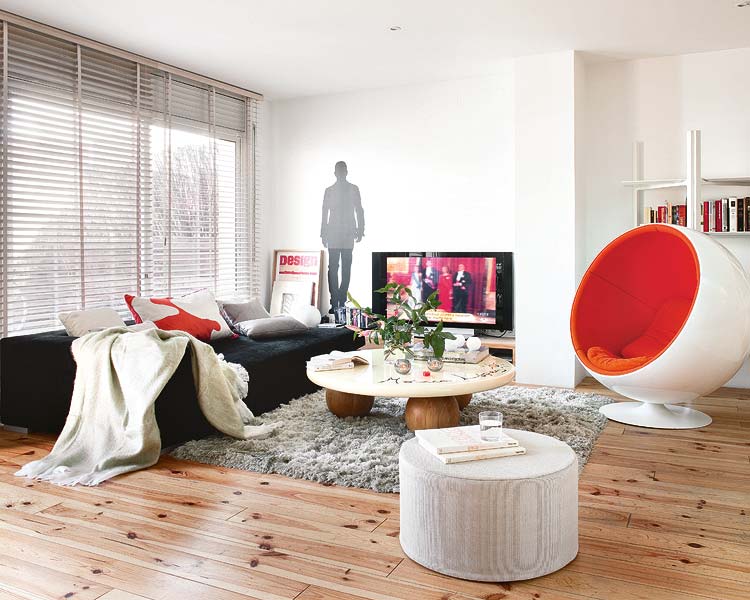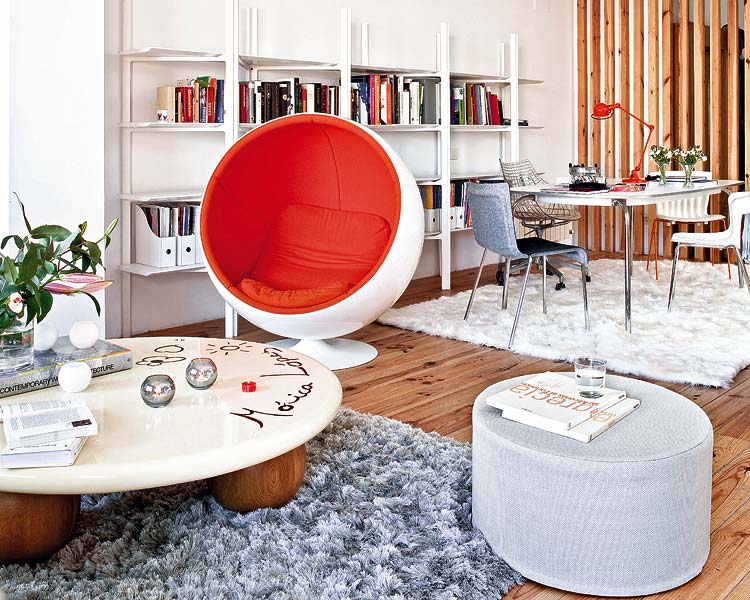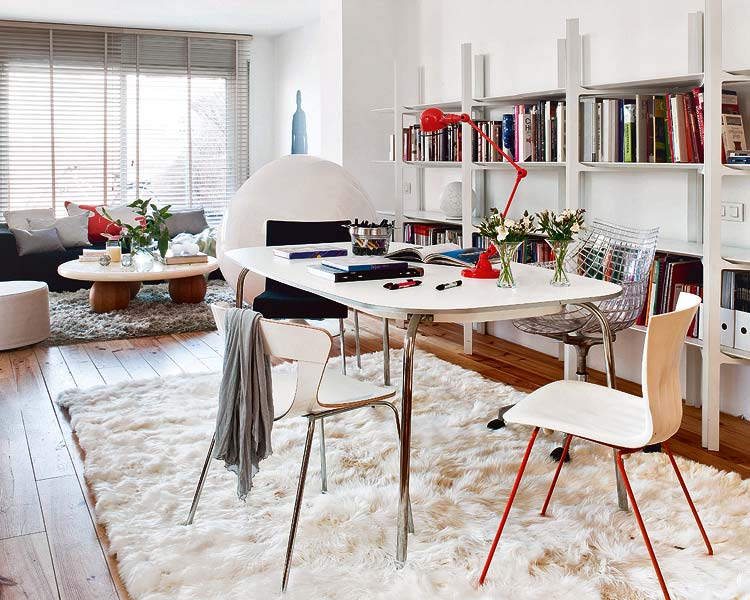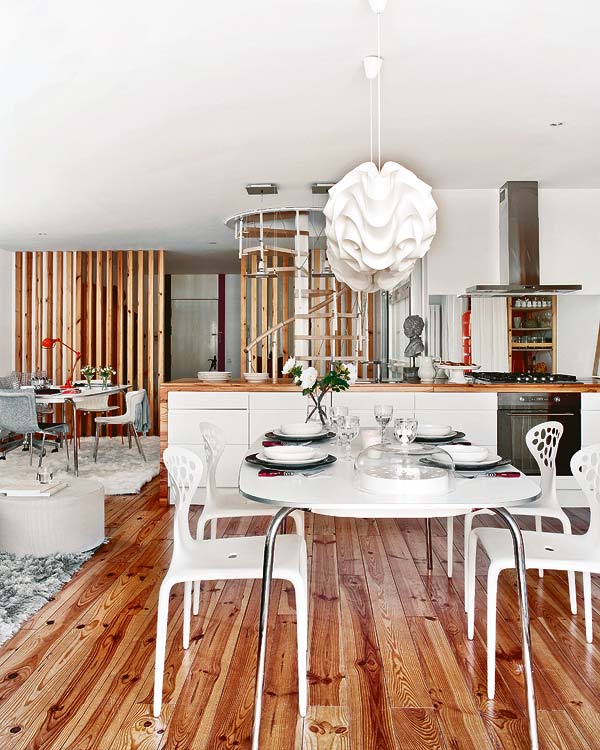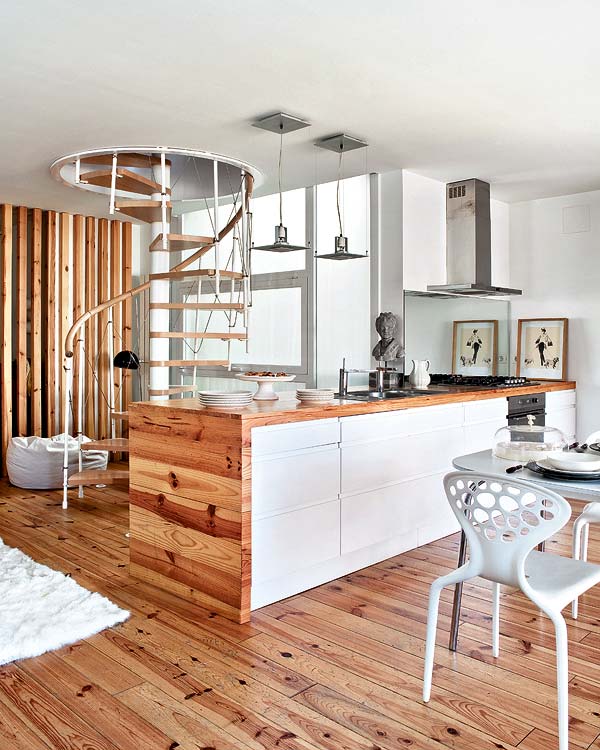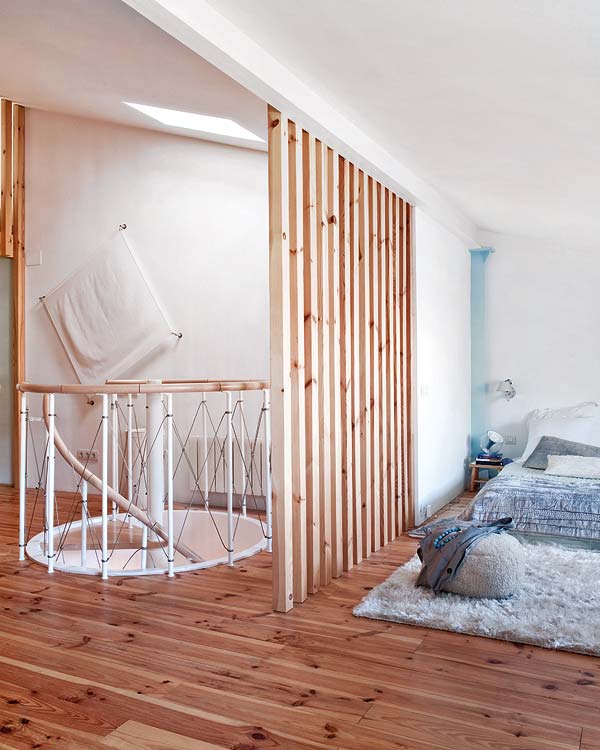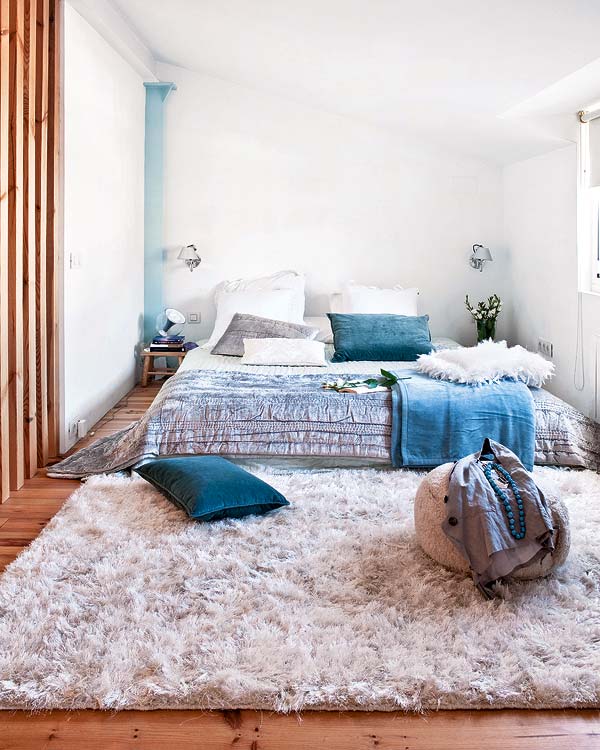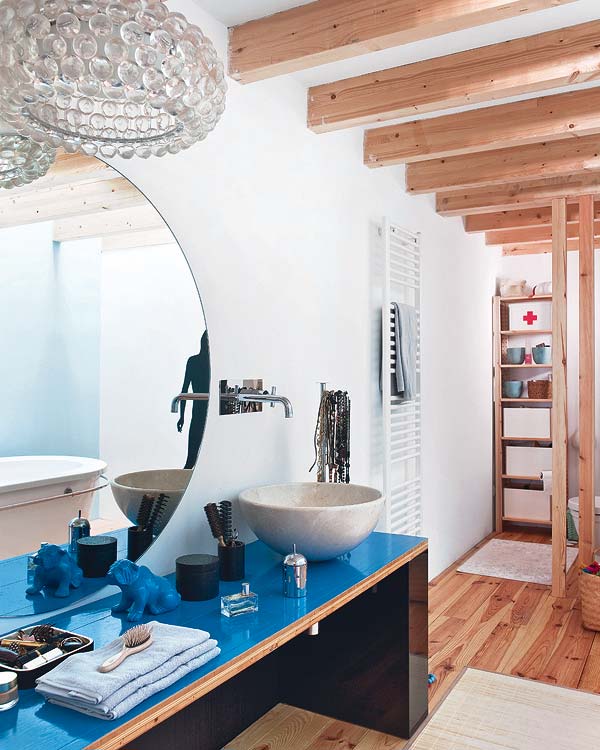 Photos: Mi casa revista
I don't think I will ever get tired of swimming. I just love it. It doesn't have to be on a spectacular place. Sure it's wonderful experience swimming with dolphins, snorkeling around a coral reef, seeing brightly colored fish near a palm fringed island. But just swimming in a pool is enough for me to be happy. However there are magnificent pools that just have to be seen at least on a photo. This breathtaking pool 150 meters above ground with a spectacular view of Singapore in a tropical garden in the sky belongs to the luxury hotel Marina Bay Sands – the most expensive hotel built till this day. I think, I can swim in that pool all day long

.But actually I love nature…far away from skyscrapers…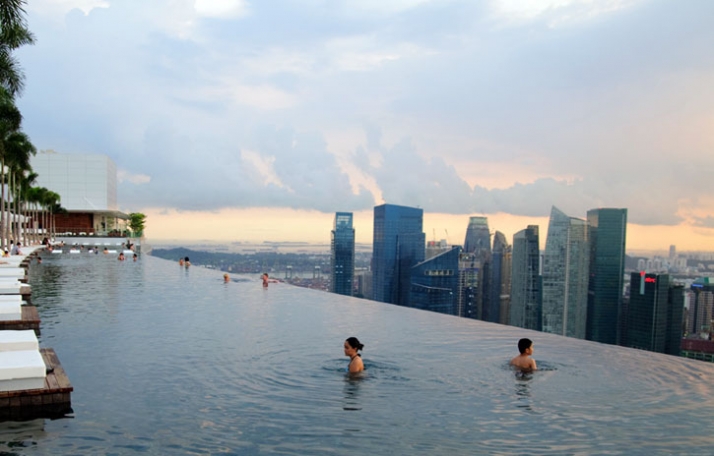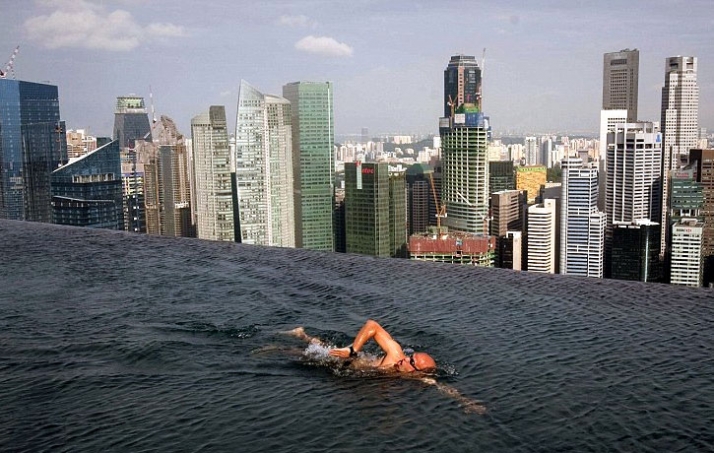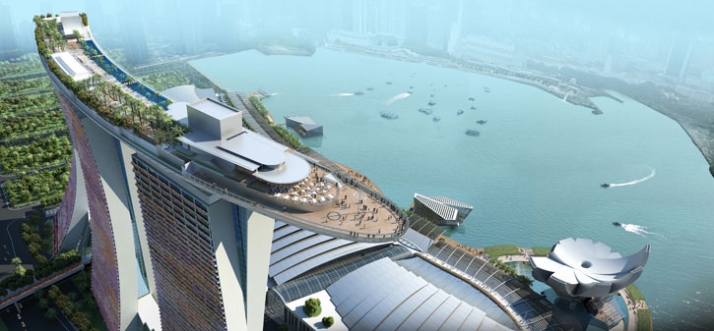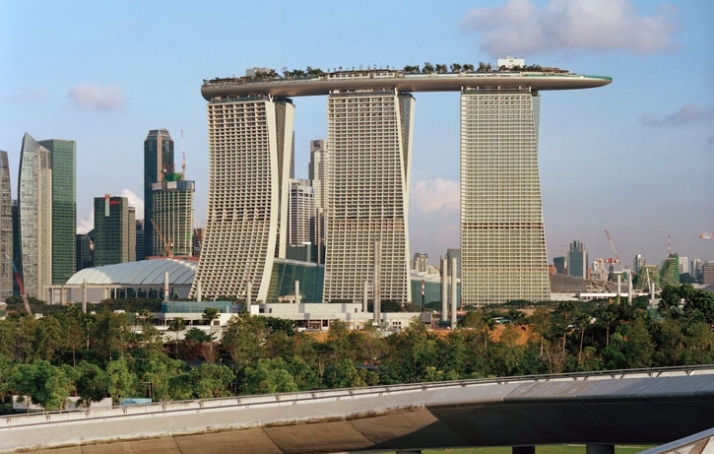 inspiration & photos: via Yatzer, 1. flickr, 2. flickr, 3. Render by Safdie Architects, 4. Timothy Hursley