Es war immer mein Traum ein Wohnbuch zu schreiben. Ein Wohnbuch voller großartiger Fotos, Happy Farben, Tipps und Inspiration. Dieser Traum ist Realität geworden. Mein erstes Buch "Liebe pro m2" ist seit heute im Handel erhältlich. Ich bin überglücklich. Danke an alle Designer, Architekten, Blogger und Wohnungseigentümer für die Fotos und die Interviews. Danke an das tolle DVA-Team für den Glauben an mein Buch und an die Botschaft, die es in die Welt trägt. Danke für die Empfehlung meines Buches an die deutsche Zeitschrift Brigitte (Ausgabe 21, 30 September 2015) und an die schweizer Zeitschrift Annabelle. Danke für die erste Buchrezenzion an Frischgelesen. Danke an euch, dass ihr Design Elements liest und meine Leidenschaft teilt. Liebe Grüße und eine dicke Umarmung an alle
It was always a dream of mine to spread the joy of happy decoration and to write a book full of beautiful images, color, ideas, designers' tips and inspiration… Today is the day when one of my biggest dreams comes true. My first decoration book "Love per ft 2" is out in Germany. Thank you to all the designers and home owners for sharing their homes and work with me. Thank you to my book publisher! The wonderful team of DVA Random House Germany has believed in my idea from the very beginning and hasn't change anything in my book draft which is such a rare thing in the book industry today. Thank you for recommending my book to the German magazine Brigitte (edition 21, September 30, 2015), to the Swiss magazine Annabelle, and to the German blog Frischgelesen for the first book review. Heartfelt thanks to each and everyone of you for reading my blog and sharing the passion with me. Love and hugs to you all.
Nach 3 Jahren Schreibglück, 16 Entwürfen und Interviews mit mehr als 500 Design Lover (Karim Rashid, Kelly Wearstler und Jonathan Adler inklusive) kann ich es selber kaum erwarten mein erstes Wohnbuch in Händen zu halten. Ich habe die letzten Änderungen am Manuskript vor einer Woche vorgenommen. Ab heute geht "Liebe pro m2" in die Druckerei. Bis das Buch am 28.09. in den deutschen Buchhandlungen ist, mache ich eine Pause und freue mich auf das Schwarze Meer. Sonnige Grüße und bis bald…
The final draft of my first decoration book is done. After three years of work, 16 drafts and conversations with more than 500 design lovers (Karim Rashid, Kelly Wearstler and Jonathan Adler among others), I can't wait to hold the book in my hands. I sent the final changes to my book publisher some days ago. "Liebe pro m2″ (German for "Love per sq. ft. The new book of decorating with heart. With tips of the world's 100 best designers") is going today to print. I'll take a time out and will be on vacation. I'm happy to see the Black Sea again. Have a great time too. See you soon…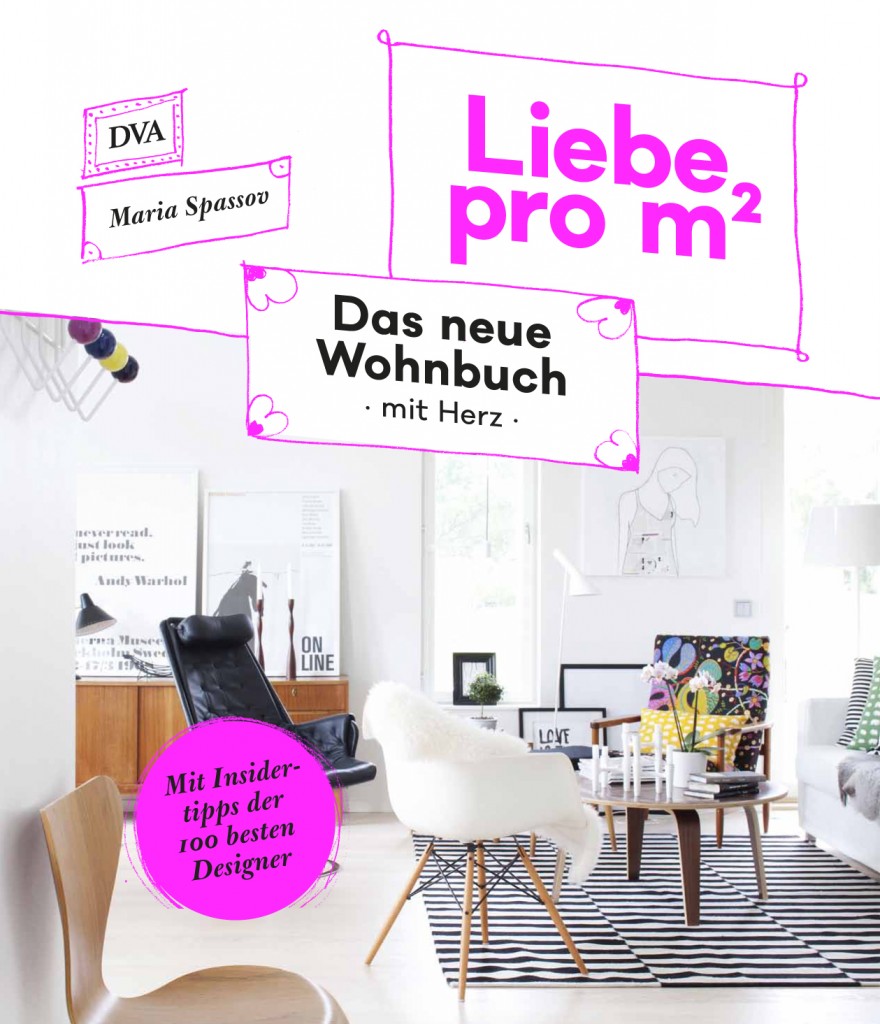 Danke an die Zeitschrift African Design Magazine für das Buch-Review für mein eBook.
Thank you, African Design Magazine, for featuring my ebook in your August issue.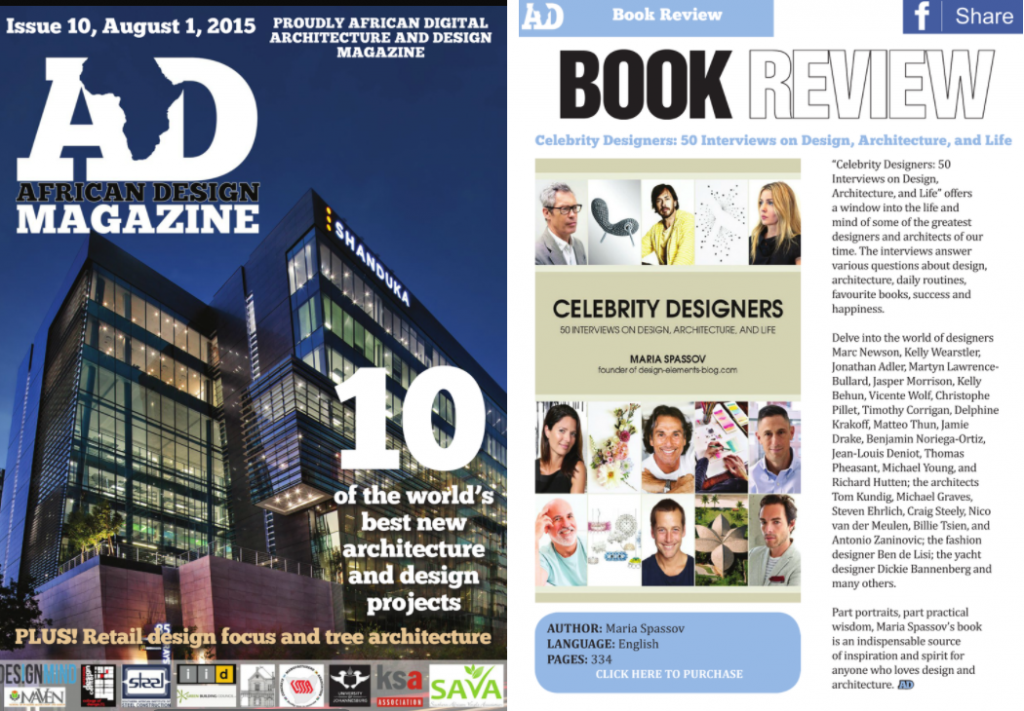 There is still nothing quite like a book in one hand, green smoothie in the other, while laying on the the patio in the summer sun. It's so thrilling to know that someone, somewhere is doing the same and the book in the hand is actually my ebook "Celebrity Designers". I just saw a wonderful review for my ebook and would love to say thank you to Michaela – one of my favorite blogging girls, the blogger behind HELLO MiME and the artist behind one of my favorite artworks "Hug the World". Please head with me to Cologne to visit Michaela, her shop and lovely DIY-projects. So much eye candy filled with strong colors, with a message and made with love.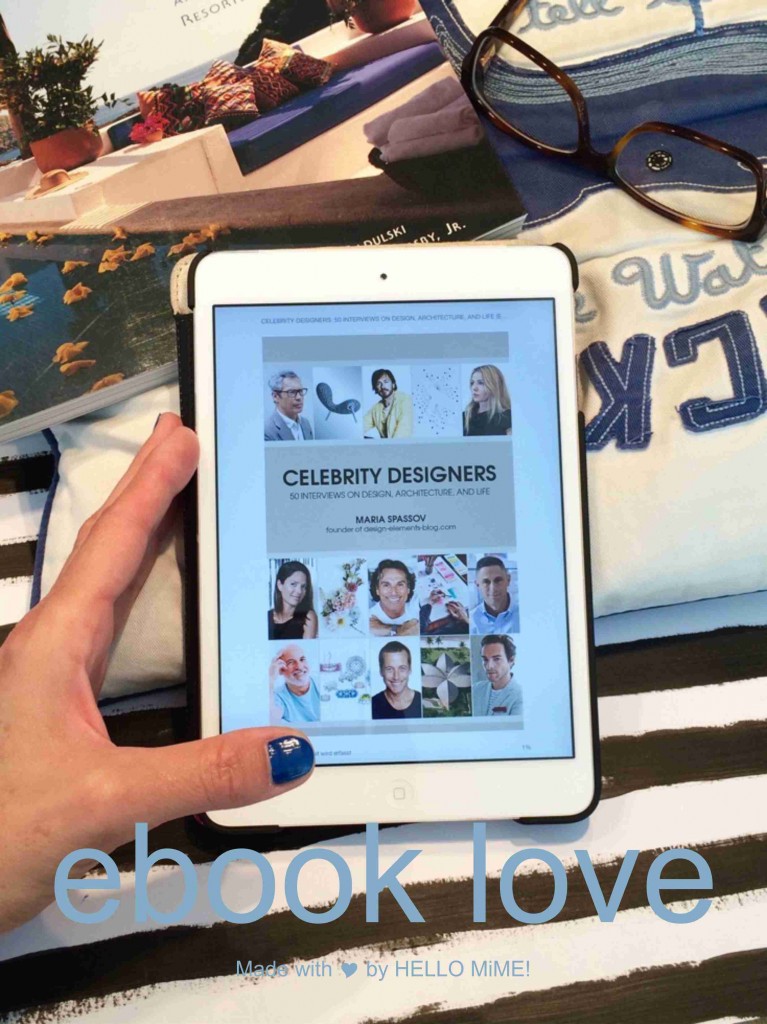 photo: HELLO MiME
Nur vier Tage nach Erscheinen steht mein E-Book "Celebrity Designers: 50 Interviews on Design, Architecture, and Life" auf Platz 21 der US-Bestsellerliste von Amazon in der Kategorie Architektur! Ich freue mich riesig und kann es kaum glauben. Das nächste Interview mit einer Interior Designerin aus Chicago erscheint am Mittwoch auf dem Blog. Herzlichen Dank an euch allen! Sonnige neue Woche!
I can't believe it's real. Four days after the ebook launch, Celebrity Designers: 50 Interviews on Design, Architecture, and Life, is on #21 Amazon Best Sellers List! It feels surreal and exciting. HUGE thanks to all of you who ordered my ebook. A new interview with a designer from Chicago will be on the blog on Wednesday.
With love and gratitude
- M.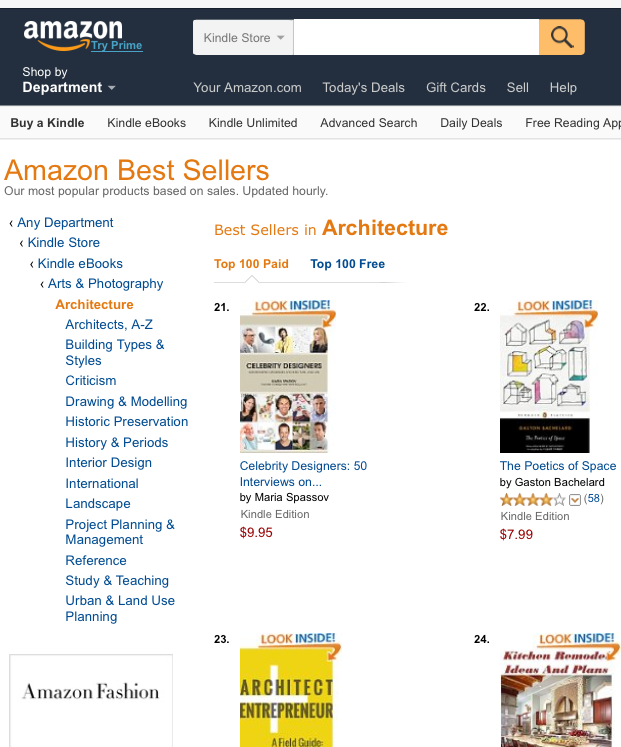 My first ebook, Celebrity Designers: 50 Interviews on Design, Architecture, and Life, is finally out in the world! I'm so happy, excited and a bit anxious too. The ebook offers a window into the life and mind of some of the greatest designers and architects of our time. I so hope that you'll enjoy my interviews with Kelly Wearstler, Jonathan Adler, Marc Newson, Vicente Wolf, Tom Kundig, Michael Graves, Kelly Behun, Martyn Lawrence-Bullard and many others. The interviews answer various questions about design, architecture, daily routines, favorite books, success and happiness. I have to send out HUGE thank you to all of you who visit Design Elements. Thank you for your support and encouragement. My ebook is available now on Amazon. There is a magic in design. Thank you for sharing the magic with me.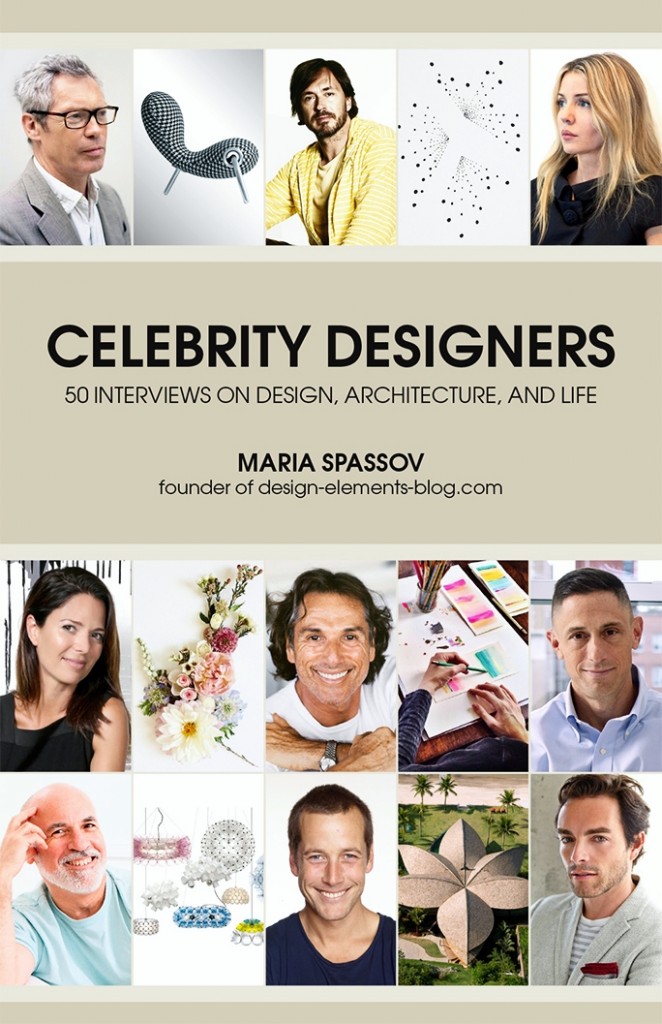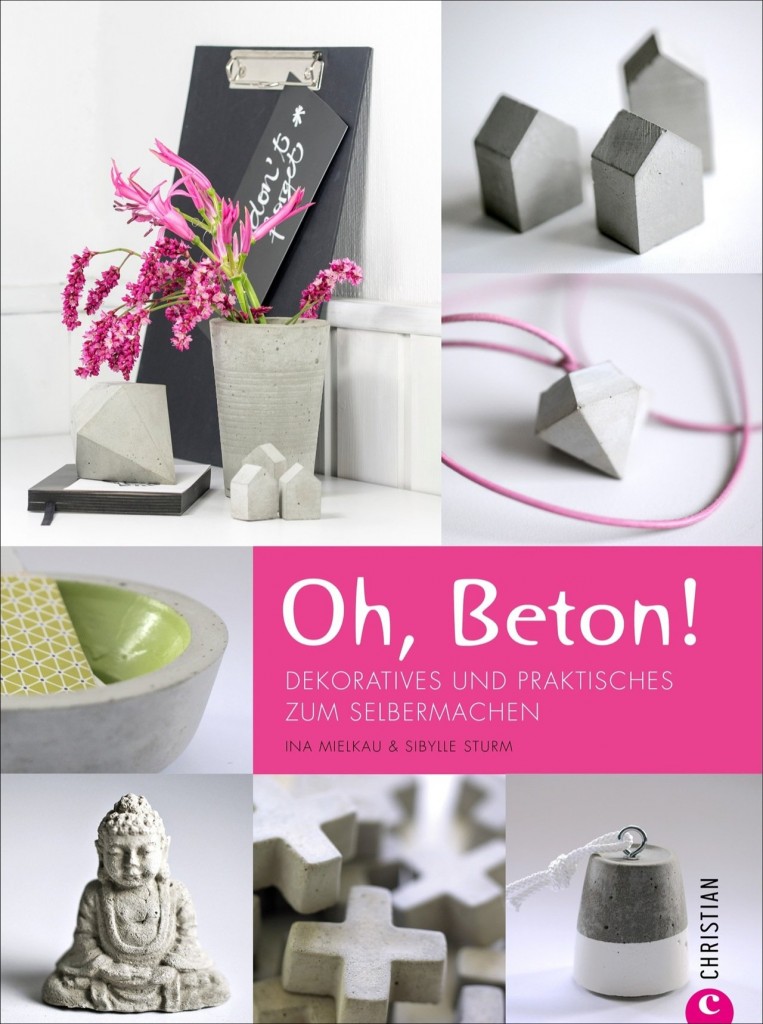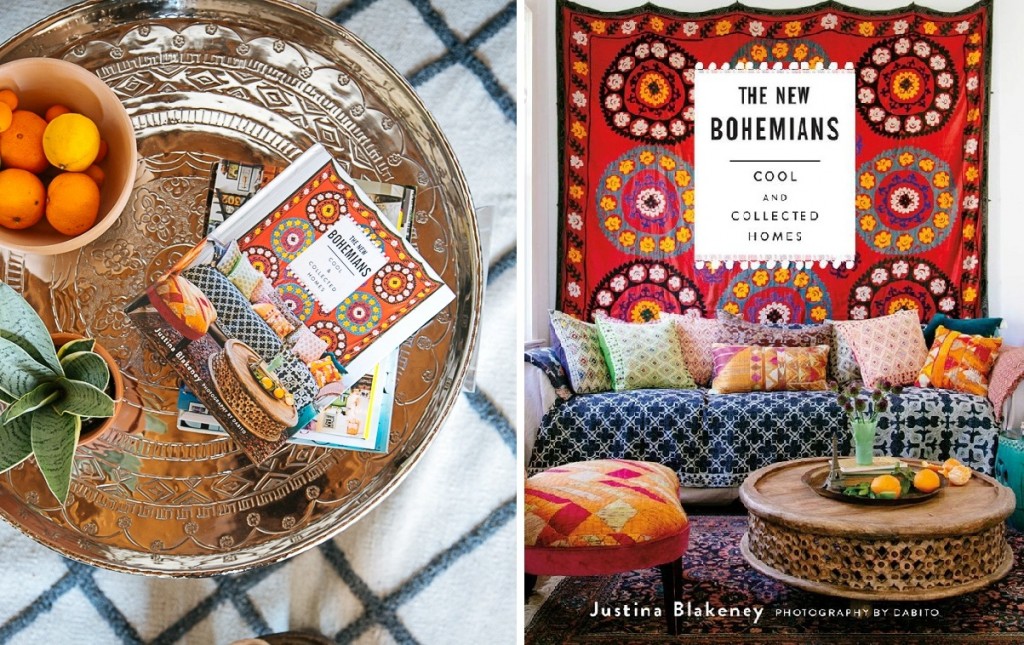 Happy… happy… happy… Mein Buch erscheint im September 2015 in Deutschland. Es ist ein neues Wohnbuchkonzept voller Inspiration, Einrichtungstipps und über 300 Fotos einschließlich Fotos von meinem Haus. Danke an den DVA Verlag. Danke an euch alle, dass ihr meinen Blog liest. Danke, dass ihr meine Leidenschaft teilt.
Happy… happy… happy… My book will be published in September 2015 in Germany.  It will be a new concept in the decorating books – a combination of inspiration, a lot of guidance and more than 300 photos including photos of my home. Thank you to my book publisher DVA Random House. Thanks to all of you who're reading my blog and sharing the passion for interior design with me.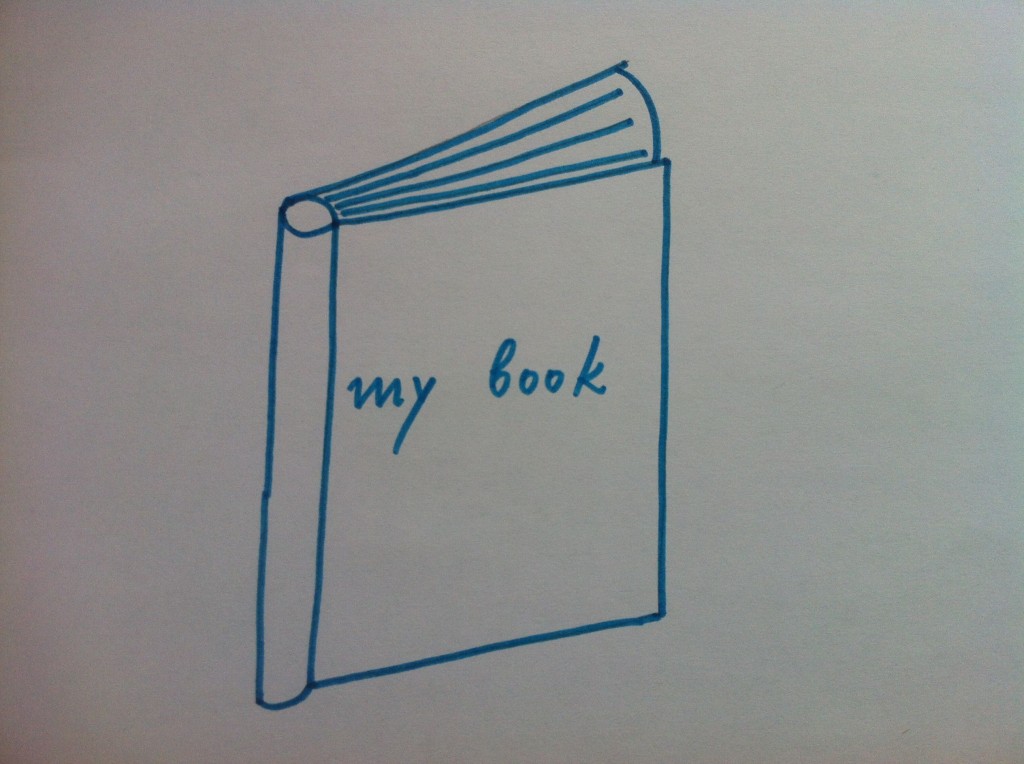 via my iPhone