Das bulgarische Grafitti Café gewann die Auszeichnung  "Beste Bar der Welt 2012″ der Restaurant & Bar Design Awards. Die wabenartig beschachtelten Räume befinden sich unter der Galerie für Moderne Kunst in Varna an der Schwarzmeerküste. In der Kategorie "Restaurant & Bar Design" haben 620 Projekte aus 60 Ländern teilgenommen. Svetoslav Todorov von Studio Mode,  herzlichen Glückwunsch zu der Auszeichnung.
Totally independent, the UK and International Restaurant & Bar Design Awards is the world's only concept of its kind dedicated exclusively to hospitality design. The Awards this year attracted 620 entries from 60 countries. The Bulgarian Grafitti Café designed by Studio Mode is the winner in both European and overall best bar category. Grafitti Café in Bulgaria's Black Sea capital Varna is located below Varna's Gallery of Modern Art. It's an incredible place. Congratulation for the award to Studio Mode's lead designer Svetoslav Todorov.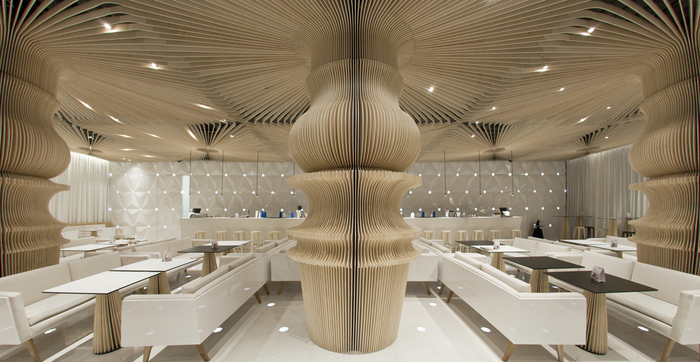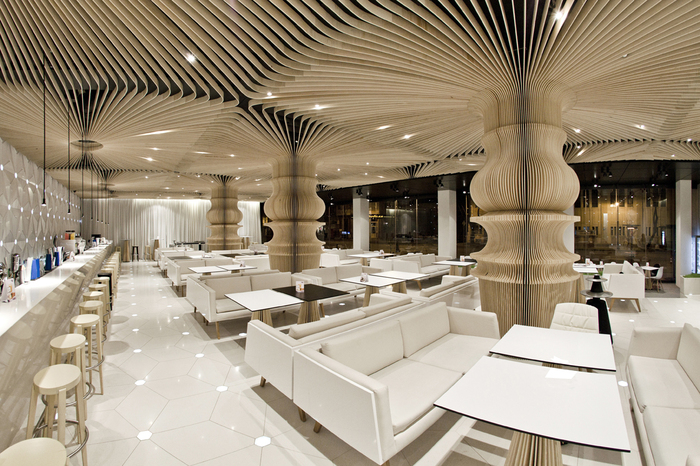 Heute erscheint ein Gastbeitrag von mir auf einem meiner Lieblingsblogs Cabbage Rose. Ich würde mich freuen euch dort zu sehen. Es geht um ein Traumziel in Barcelona – das segelförmige W Hotel, das von dem spanischen Architekten Ricardo Bofill entworfen wurde. Aber pssst! Mehr verrate ich nicht…
I'm guest posting at one of my absolutely favorite blogs Cabbage Rose – a great resource for architects, designers, and students; and a haven for those who simply love architecture and interior design. Ready for an excellent adventure? We are heading to Barcelona to the sail-shaped W Hotel designed by Ricardo Bofill…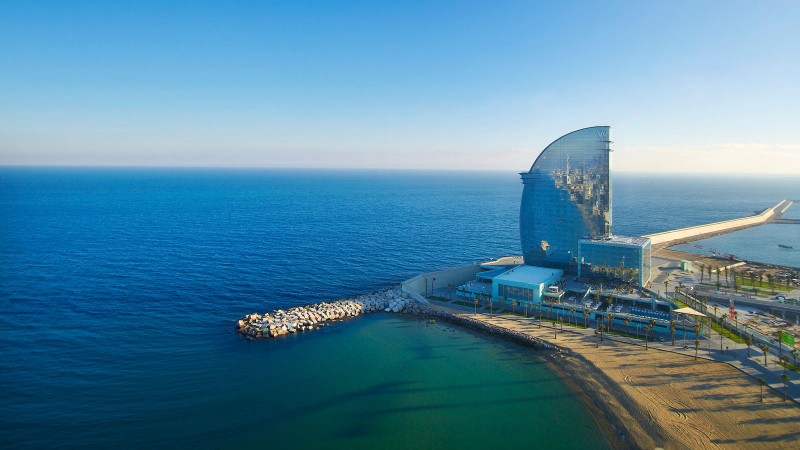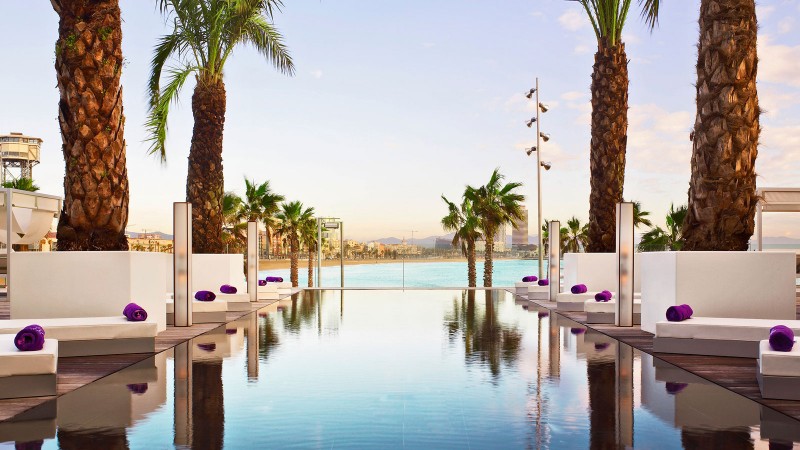 Constance Halaveli Resort mit traumhaftem Blick auf den Indischen Ozean… Schönes Wochenende!
Dream view – one of Maldives' North Ari atoll getaways… Happy weekend!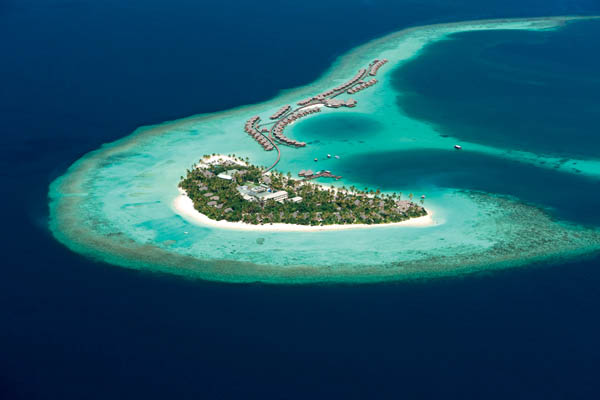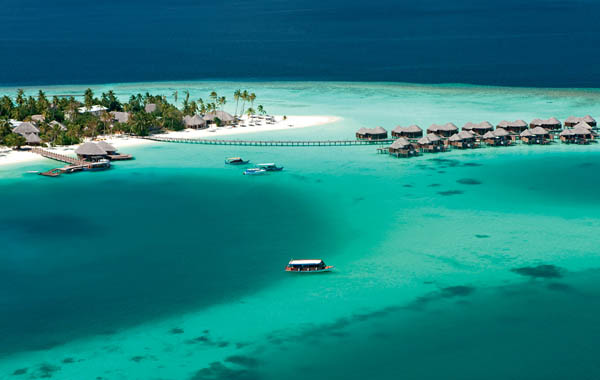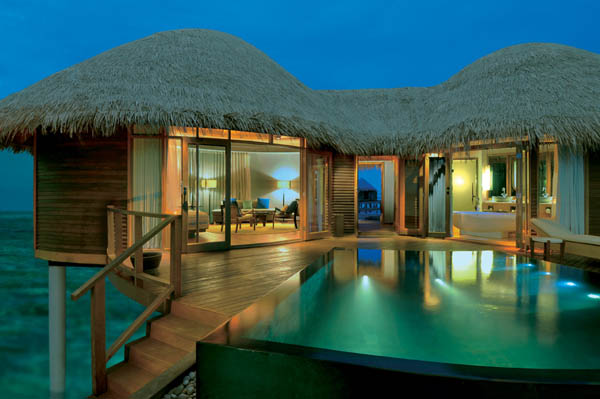 So sieht das Water Discus Hotel aus, das demnächst vor Dubai entstehen soll. Im Unterwasser-Bereich gibt es 21 Hotelzimmer, die spektakuläre Ausblicke auf die Unterwasserwelt bieten. Design: Deep Ocean Technology
Water Discus hotel with 21 underwater suites 30-meters (~100-feet) beneath the ocean's surface to be built in Dubai. Design: Deep Ocean Technology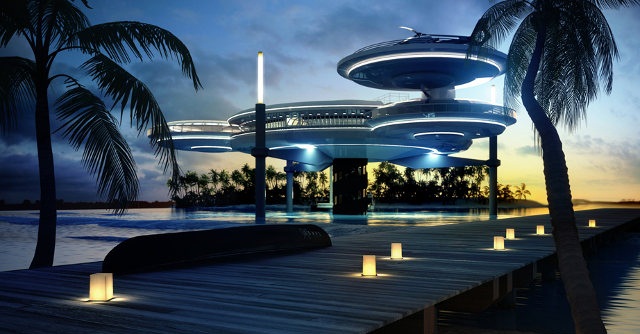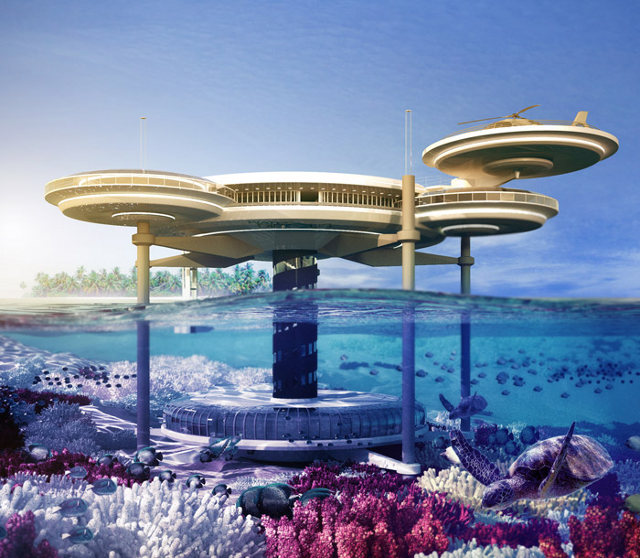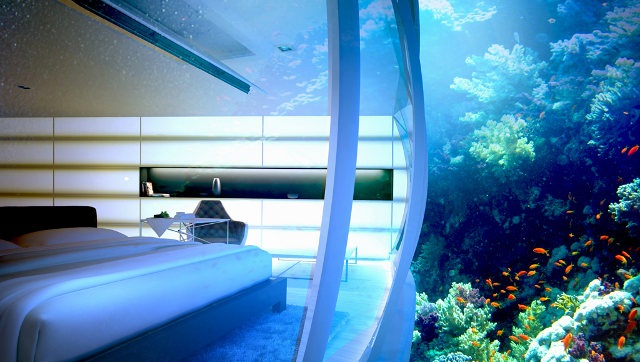 Montagsträume… Qasr Al Sarab Desert Resort, Location: 150 km SSW von Abu Dhabi in der Liwa Oase am nördlichen Rand der Rub al-Chali Wüste – eine der größten zusammenhängenden Sandwüsten der Erde. Einen guten Wochenstart!
Monday dreaming of… Qasr Al Sarab – a dreamlike retreat located 150 km SSW of Abu Dhabi in the Liwa oasis on the northern edge of the Rub' al Khali desert (one of the largest uninterrupted sand deserts in the world). Happy new week!
Grace Santorini Hotel vom Architekturbüro Diversity Architects – 20 Hotelräume mit traumhafter Aussicht auf die Caldera.
Grace Santorini Hotel by Diversity Architects – 20-room hotel with breathtaking views 300 m above Santorini's volcanic caldera.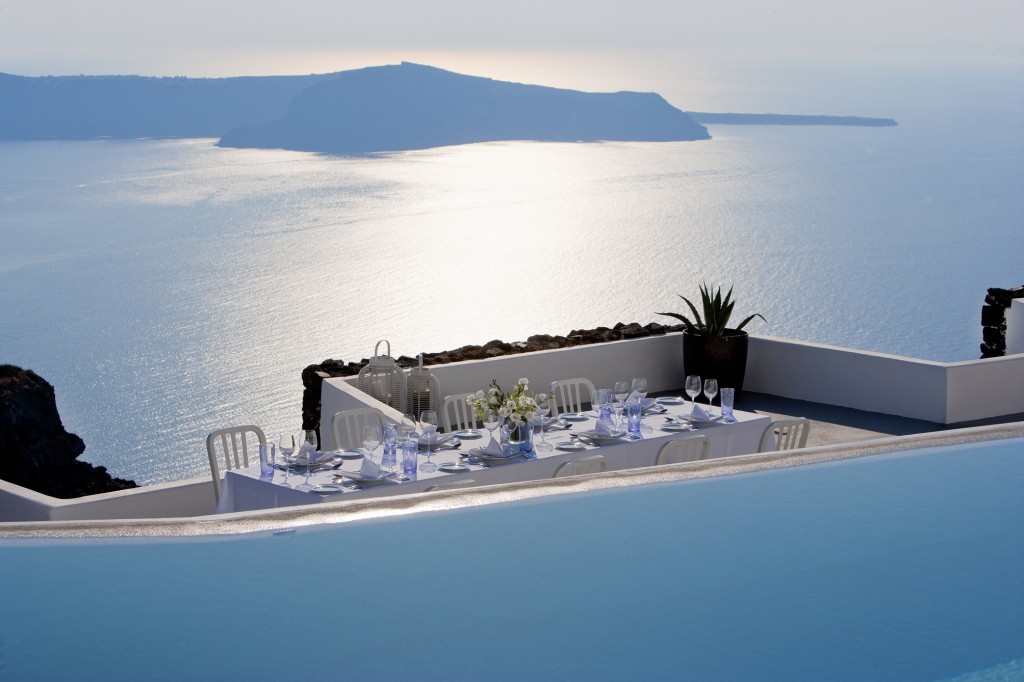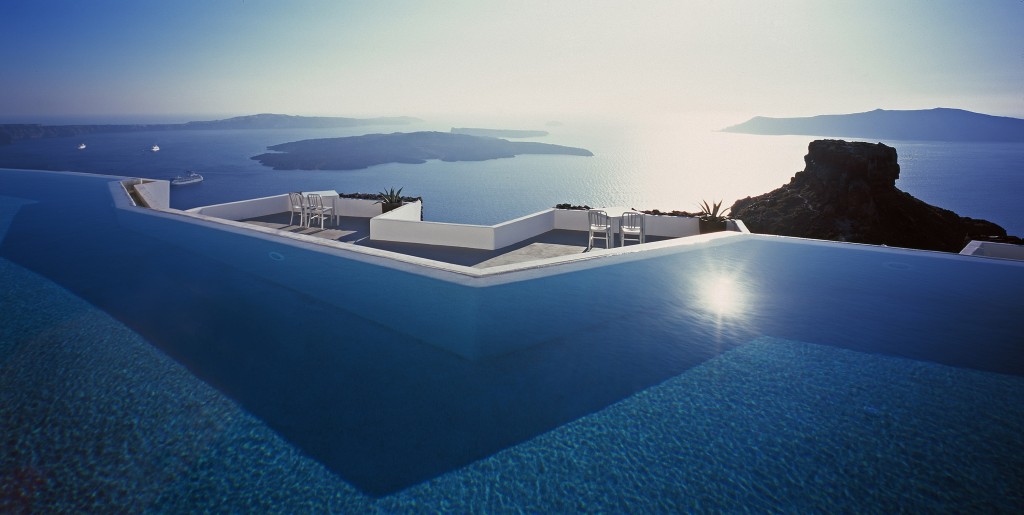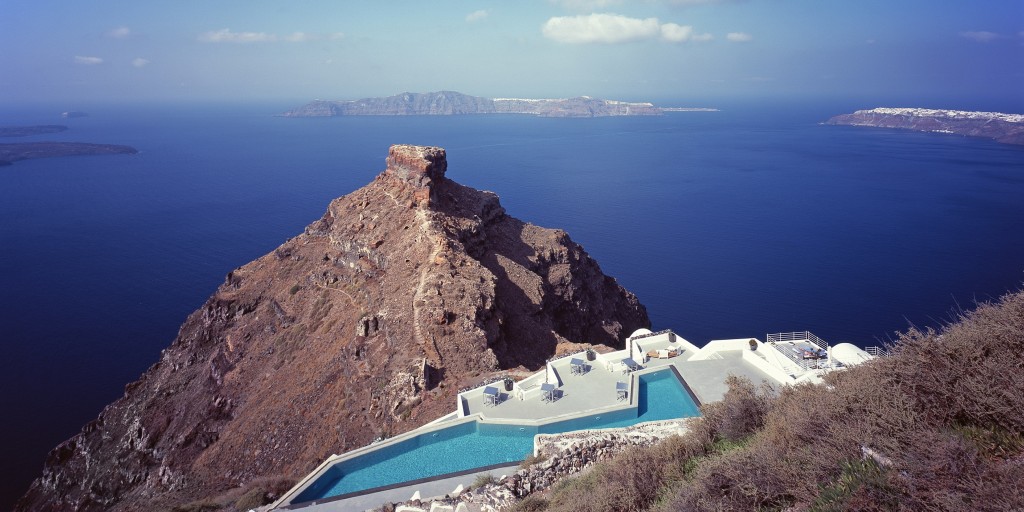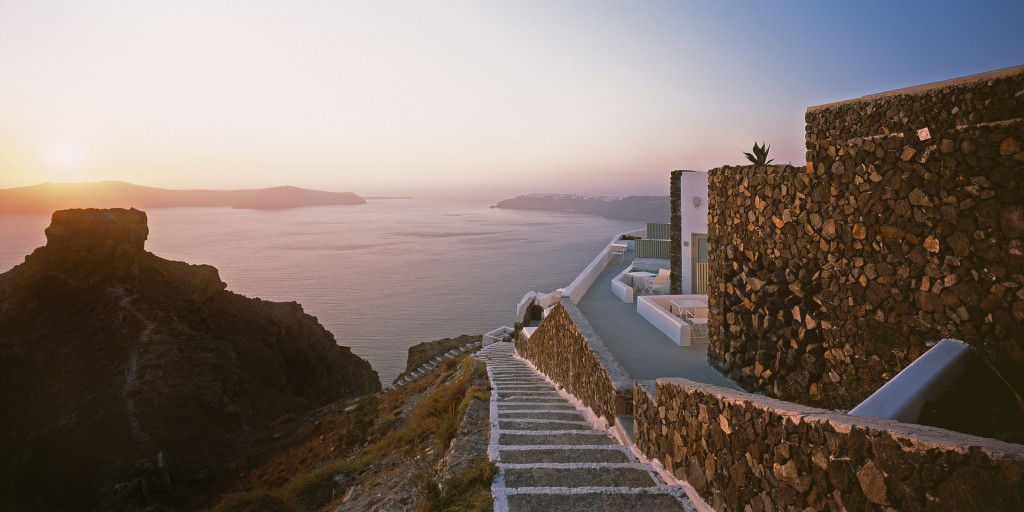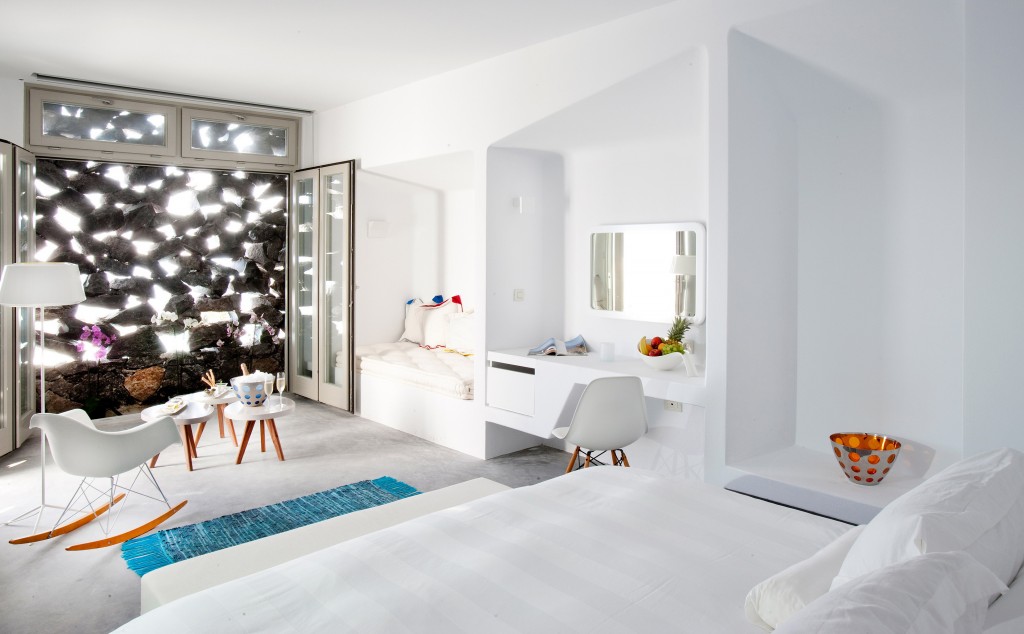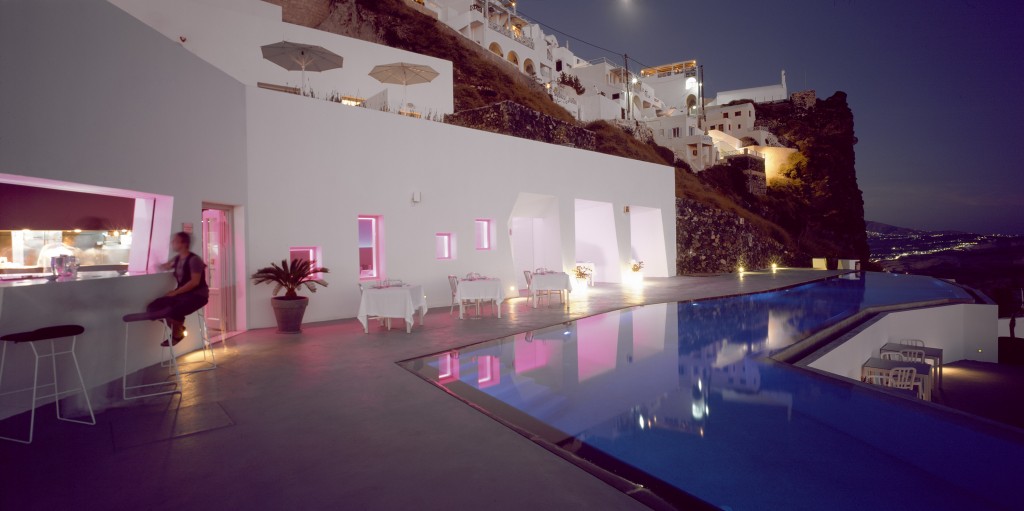 photos: archiportale
I don't think I will ever get tired of swimming. I just love it. It doesn't have to be on a spectacular place. Sure it's wonderful experience swimming with dolphins, snorkeling around a coral reef, seeing brightly colored fish near a palm fringed island. But just swimming in a pool is enough for me to be happy. However there are magnificent pools that just have to be seen at least on a photo. This breathtaking pool 150 meters above ground with a spectacular view of Singapore in a tropical garden in the sky belongs to the luxury hotel Marina Bay Sands – the most expensive hotel built till this day. I think, I can swim in that pool all day long

.But actually I love nature…far away from skyscrapers…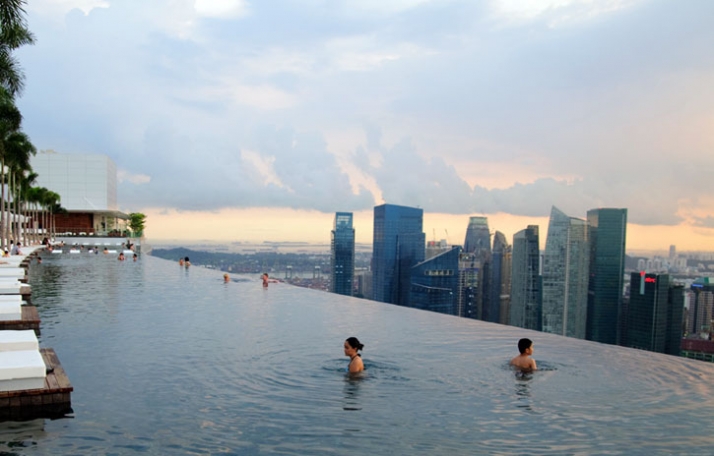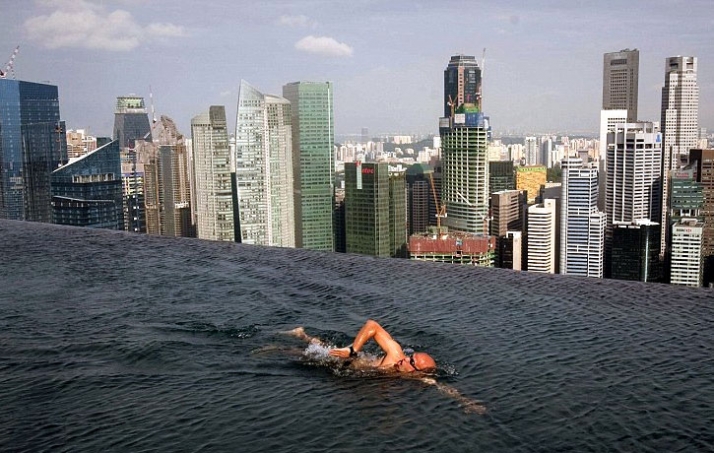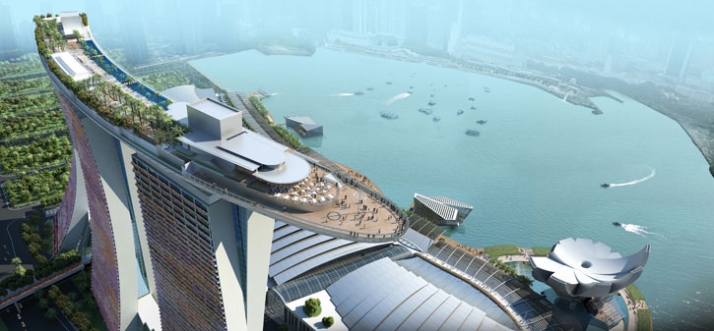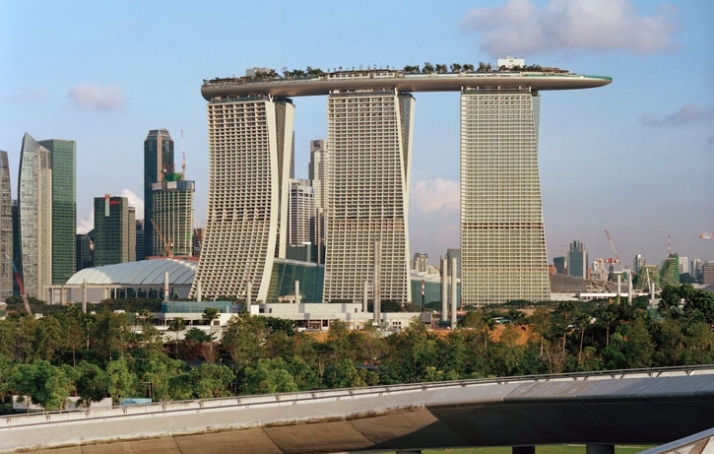 inspiration & photos: via Yatzer, 1. flickr, 2. flickr, 3. Render by Safdie Architects, 4. Timothy Hursley