Reposting from @rowaidafl this lovely shot of my books. Thanks, Rowaida! Glad you enjoyed it. Happy Monday everyone❤️
photo: Rowaida
Vielen lieben Dank an alle, die Fotos von "Happy Living" gepostet haben. Ich freue mich so, dass euch mein Buch gefällt. Daaanke, daanke für die tollen Fotos! Ich bin sprachlos vor Glück. xxx
Heartfelt thanks to each and everyone of you who posted a pic of "Happy Living". I'm so happy to see all your beautiful images. Thank you! Thank you for your excitement and support. Much love to you all. xxx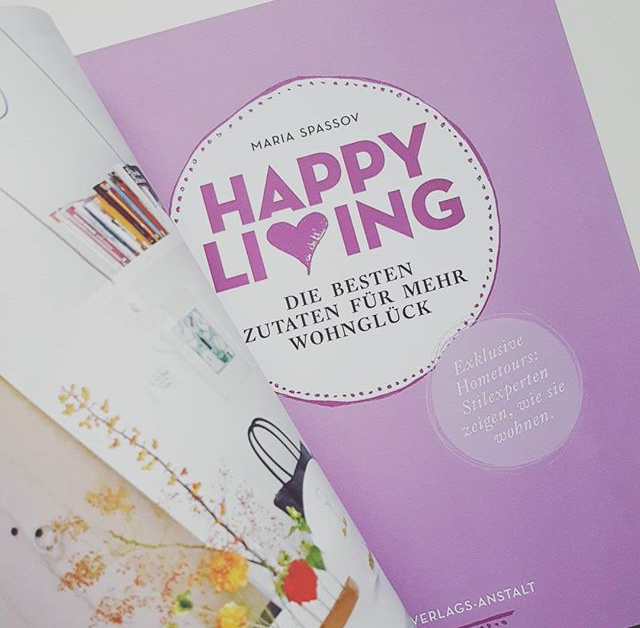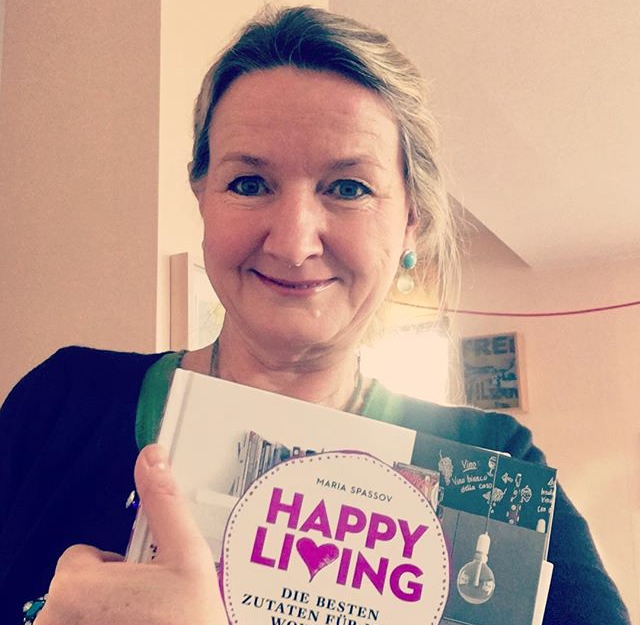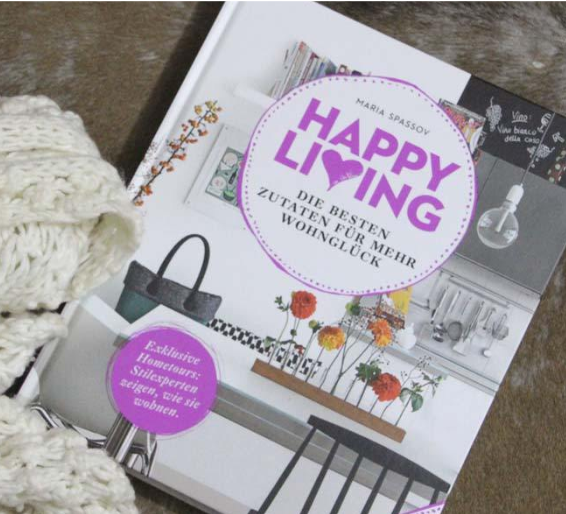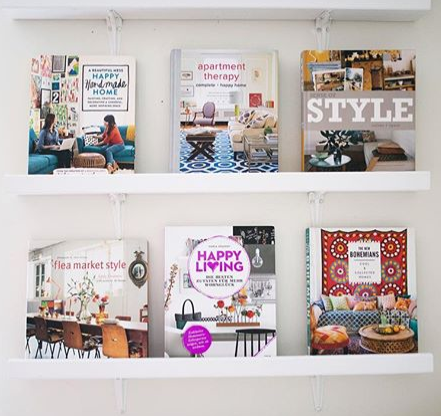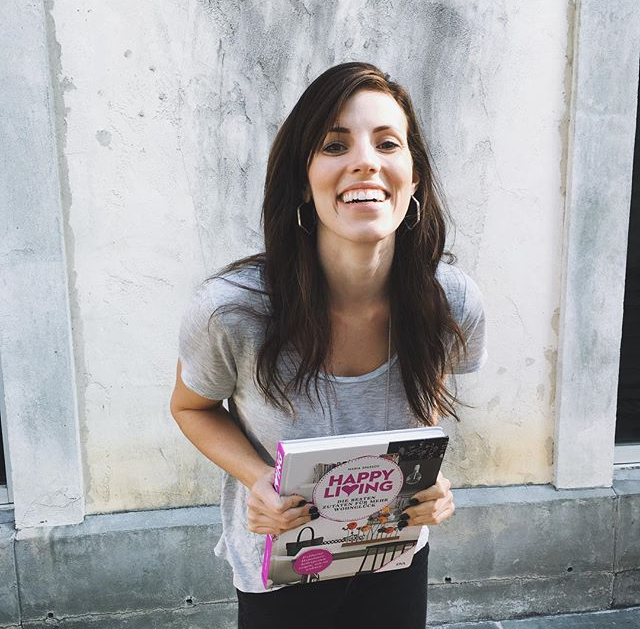 Rachel Lindler of Blue Barn Photography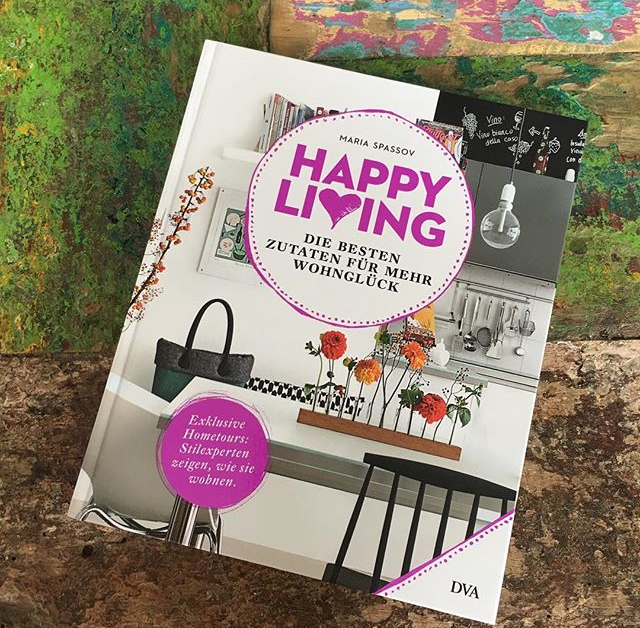 Michaela of Hello Mime

Unglaublich was für tolle Fotos von "Happy Living" auf Instagram sind. Vielen lieben Dank an alle, die Fotos gepostet haben. Danke für die lieben Worte! Danke für eure Begeisterung und Unterstützung. Das macht mich sprachlos vor Glück. xxx M.
I can't believe how many beautiful photos of "Happy Living" are on Instagram. Heartfeltt thanks to each and everyone of you who posted a pic. Heartfelt  thanks for your emails. For your excitement and support. With love and gratitude. xxx M.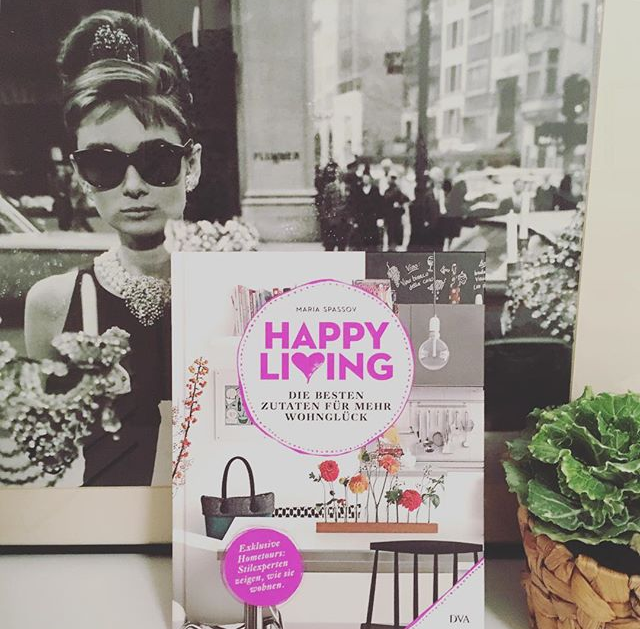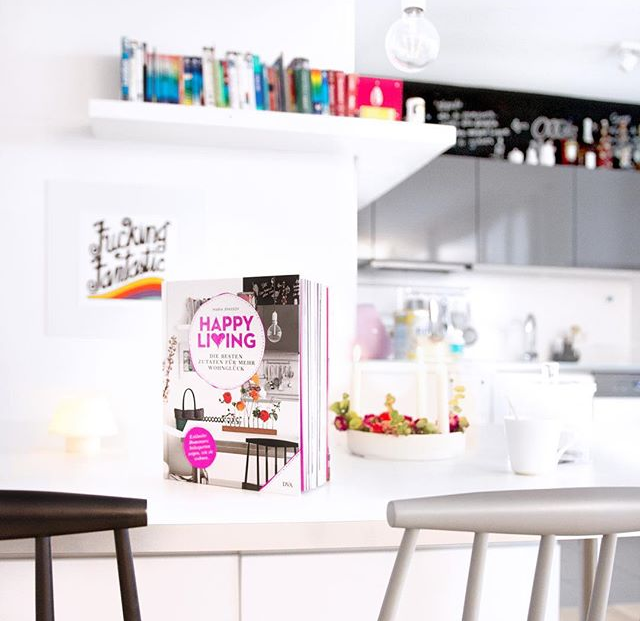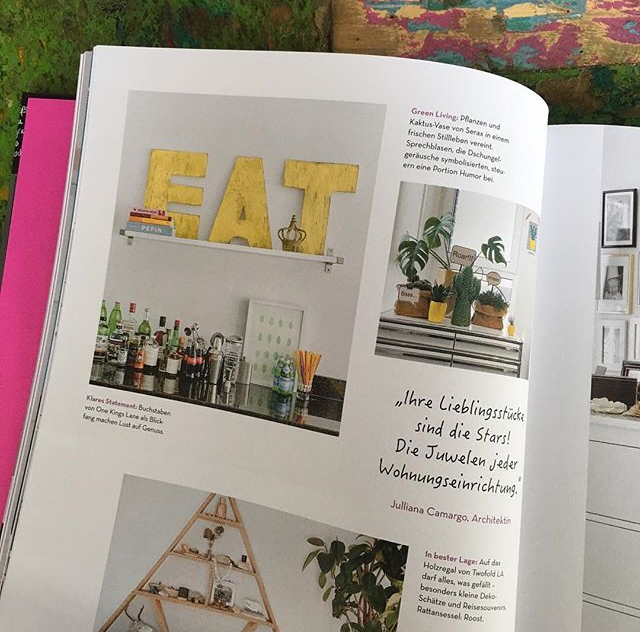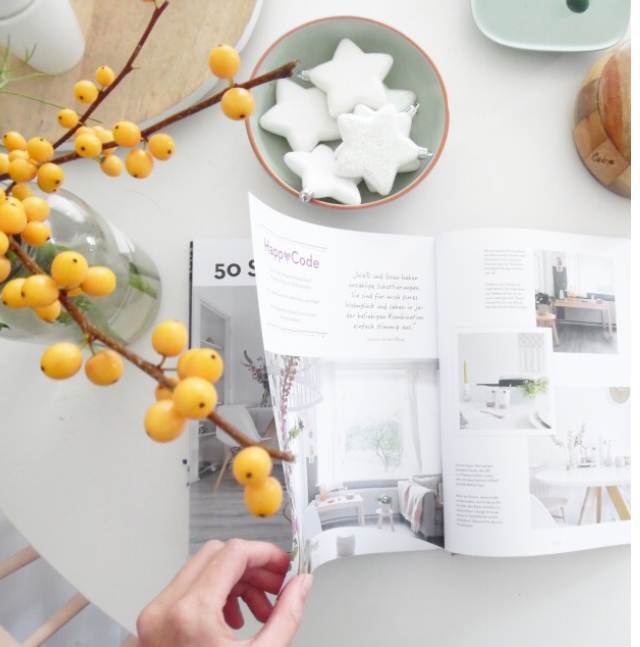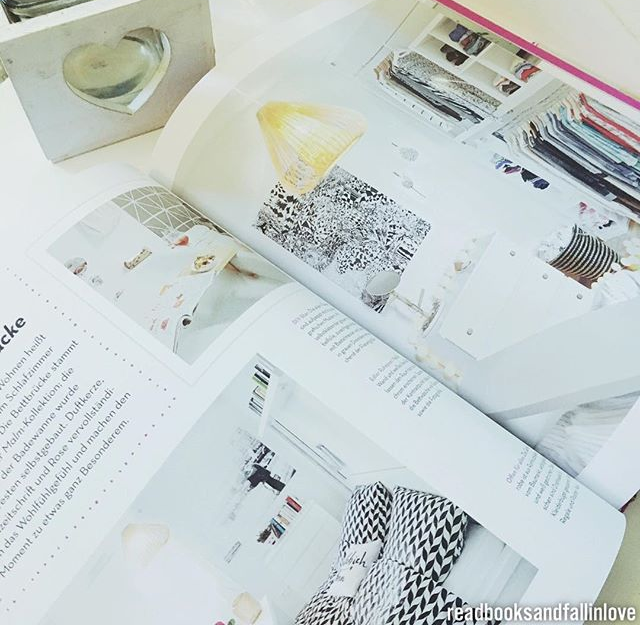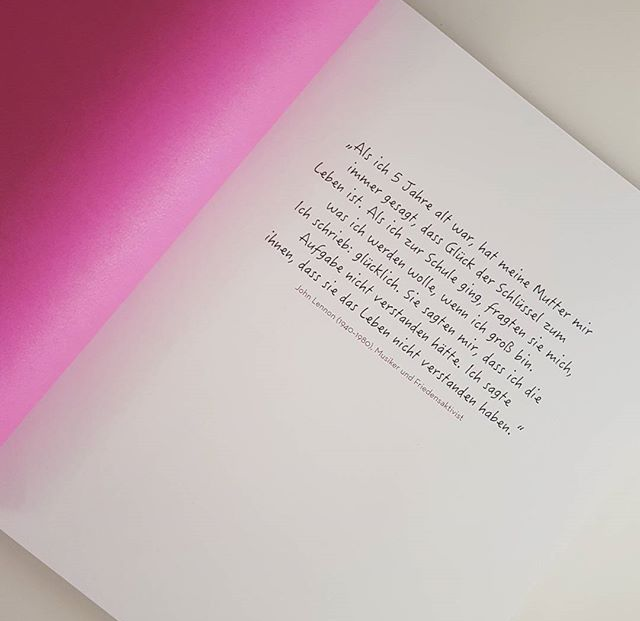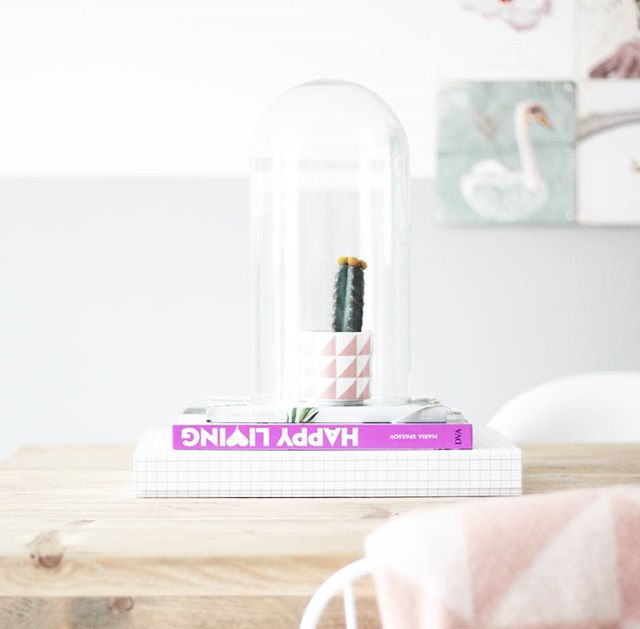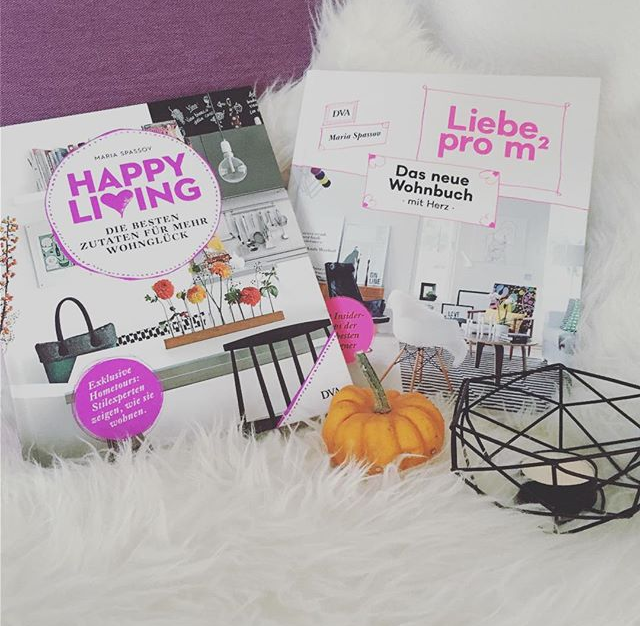 Ich bin überglücklich. Denn seit heute ist mein neues Wohnbuch "Happy Living" im Handel erhältlich. Mein Exemplar steckt noch irgendwo bei der deutschen oder der bulgarischen Post und ich kann es kaum erwarten "Happy Living" in Händen zu halten. 192 Seiten voller der besten Zutaten für mehr Wohnglück; Homestories von Deutschland, Schweden, USA, Kanada, Holland und Hawaii; Tipps, Inspiration sowie Interviews mit Stilexperten, die ihren Glücklich-Mach-Platz verraten… Ich hoffe so, dass "Happy Living" euch gefällt. Bestellen könnt ihr es auf Amazon. xM
Woohoo! I'm super excited for the official release of my new decorating book "Happy Living" in German today. My copy is still somewhere between the German and the Bulgarian post offices. I can't wait to receive it. In "Happy Living" you will meet homeowners from Germany, Sweden, the Netherlands, USA, Canada and Hawaii;  see 300 photographs; discover the most important elements of happy living; find advice, inspiration and interviews with style experts who reveal their favorite rooms. You can order the book on Amazon. I so hope you'll enjoy it. xM
I'm so happy that I can finally share with you the title and the cover of my new decorating book. I can't believe I have a second book just a year after the publication of the first one. The title of the new book is "Happy Living". The book is not only stuffed with house tours from Germany, Sweden, USA, Canada, the Netherlands but also with interviews with designers who share advice and reveal their favorite place at home. And the best part: the book includes the most important elements of the happy home. "Happy Living" comes out at the end of September but you can already pre-order it on Amazon Germany. I had so much fun writing it. I hope you'll love the book as much as I do. xM
I'm so excited about this… I wanted to tell you since months but according to the contract with my book publisher I was not allowed till today… My first book "Liebe pro m2" will be going in the 3rd edition soon. So I landed a deal for a second decorating book. It's an incredible feeling to work on a new book. After 300 pics and 9 drafts I'm re-writing the final draft. I'll cherish forever this second book because I've written it mostly during the time I was pregnant with my baby girl Alissa. My new decorating book will be published in October 2016 in German. More details and book title coming soon… All of this would not have happened without your support. Heartfelt thanks to each and everyone of you! xxx
photo: Maria Spassov
️lichen Dank an alle, die mein Wohnbuch "Liebe pro m²" gekauft haben! Die erste Auflage ist 4 Monate nach dem ersten Veröffentlichungsdatum ausverkauft. In 10 Tagen erscheint die zweite Auflage. Danke! Danke für alle E-Mails! Danke, dass ihr meine Leidenschaft teilt. Die ersten warmen Sonnenstrahlen am Schwarzen Meer sind für euch… x
️felt thank you to all of you who ordered my decorating book. I'm simply happy & thankful: Four months after publishing "Love per m²" is sold. The second edition will be out at the end of February. Thank you for your emails! Thank you for sharing my passion. The first warm sun rays at the Black Sea are for you… x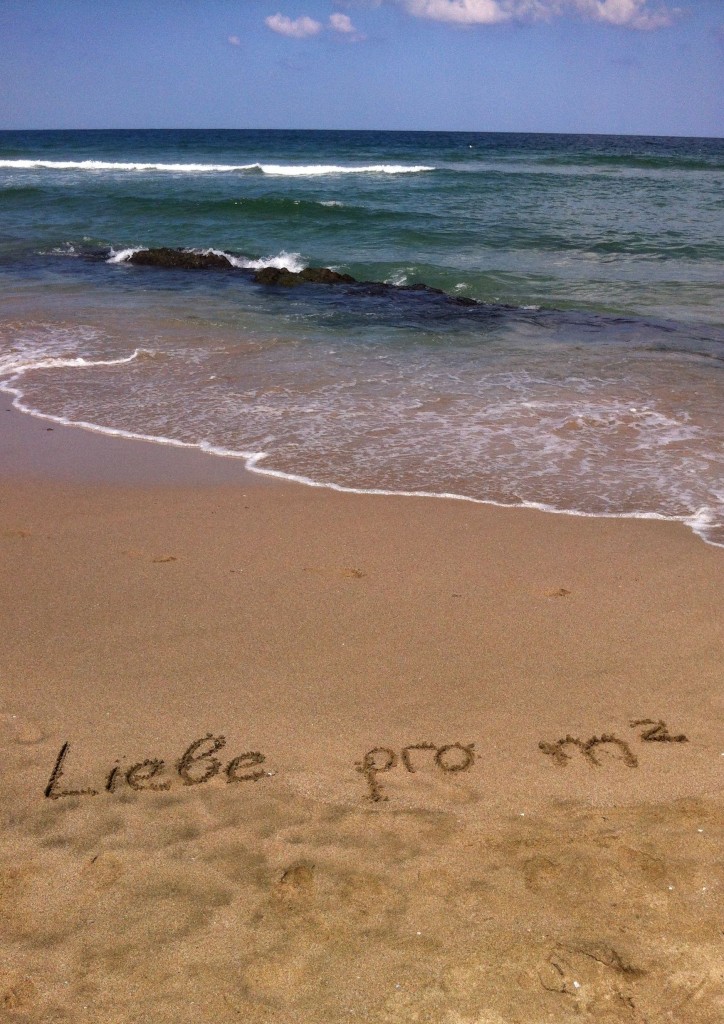 photo: Maria Spassov
… mir. Die DVA – mein Verlag – veröffentlichte es gerade auf seiner Webseite. Es geht um Inspiration, den ersten Raum, den ich dekoriert habe und den Lieblings-m² in meinem Zuhause (Foto inkl.)… Schönes Wochenende!
An interview with… me. My book publisher – DVA Random House – just posted it on their website. It's about inspiration, the first room I decorated and my favorite square foot at home (photo incl.)… Happy weekend!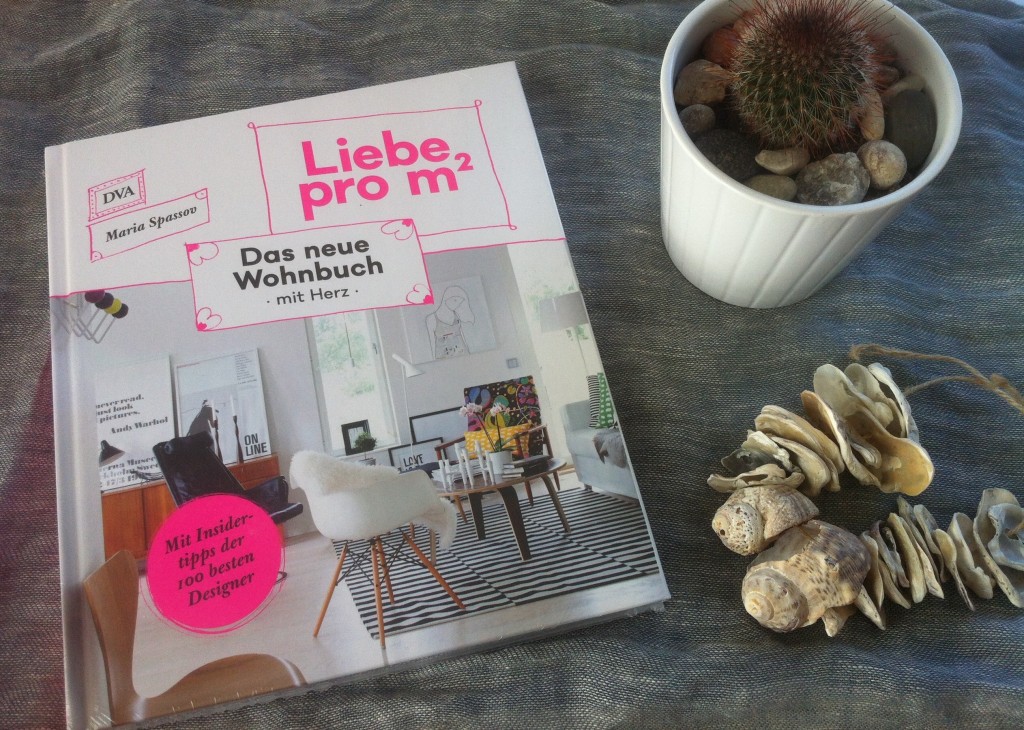 photo: Maria Spassov
Heute beginnt die Facebook-Woche zu meinem Wohnbuch "Liebe pro m²". Auf der Facebook-Seite der DVA warten auf euch jeden Tag neue Fotos, ein Interview mit mir und ein Give-away… Wer nicht gleich zur Buchhandlung rennen kann, um sich sein Exemplar zu sichern, hat in den nächsten Tagen die Möglichkeit  das Buch zu  gewinnen. Viel Glück!
Today begins the Facebook week to my decorating book "Liebe pro m²".  Please stay tuned on the Facebook site of my book publisher DVA Random House for images from the book and an interview with me… You can win a copy there if you join the give away. Good luck!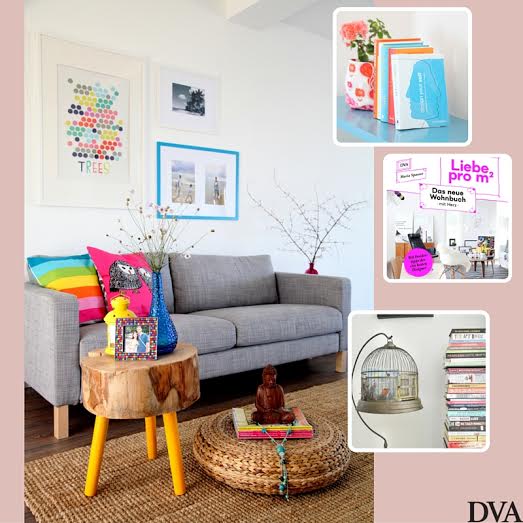 Es war immer mein Traum ein Wohnbuch zu schreiben. Ein Wohnbuch voller großartiger Fotos, Happy Farben, Tipps und Inspiration. Dieser Traum ist Realität geworden. Mein erstes Buch "Liebe pro m2" ist seit heute im Handel erhältlich. Ich bin überglücklich. Danke an alle Designer, Architekten, Blogger und Wohnungseigentümer für die Fotos und die Interviews. Danke an das tolle DVA-Team für den Glauben an mein Buch und an die Botschaft, die es in die Welt trägt. Danke für die Empfehlung meines Buches an die deutsche Zeitschrift Brigitte (Ausgabe 21, 30 September 2015) und an die schweizer Zeitschrift Annabelle. Danke für die erste Buchrezenzion an Frischgelesen. Danke an euch, dass ihr Design Elements liest und meine Leidenschaft teilt. Liebe Grüße und eine dicke Umarmung an alle
It was always a dream of mine to spread the joy of happy decoration and to write a book full of beautiful images, color, ideas, designers' tips and inspiration… Today is the day when one of my biggest dreams comes true. My first decoration book "Love per ft 2" is out in Germany. Thank you to all the designers and home owners for sharing their homes and work with me. Thank you to my book publisher! The wonderful team of DVA Random House Germany has believed in my idea from the very beginning and hasn't change anything in my book draft which is such a rare thing in the book industry today. Thank you for recommending my book to the German magazine Brigitte (edition 21, September 30, 2015), to the Swiss magazine Annabelle, and to the German blog Frischgelesen for the first book review. Heartfelt thanks to each and everyone of you for reading my blog and sharing the passion with me. Love and hugs to you all.