"I'd like to think that my kids might look back at my work in the future and be proud of what dad achieved – it's not about the money."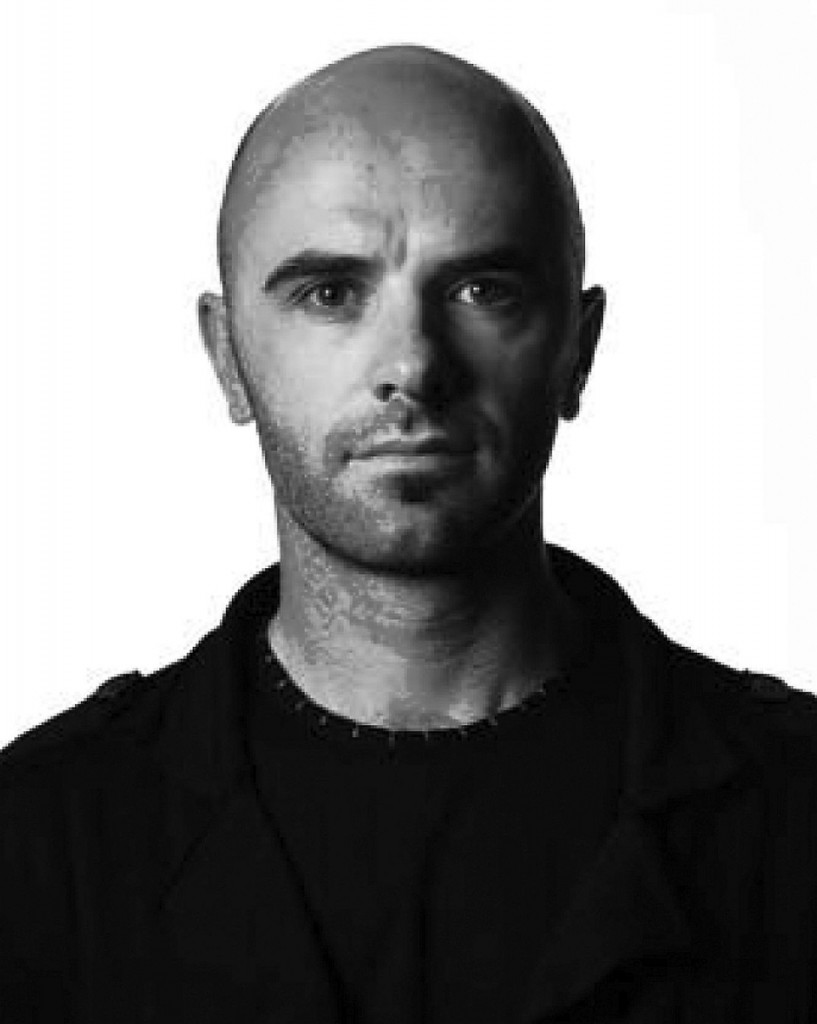 An elegant simplicity. Sleek, modern houses. Residential architecture has never been so beautiful as in the work of the Australian architecture and design practice Pleysier Perkins. I'm excited to chat with Ramon Pleysier. Ramon is in Melbourne. I – at the Black Sea. Wherever you are, I hope you'll join us. Ramon Pleysier not only has an incredible portfolio but also four young children. The director of Pleysier Perkins Architects loves Mid-century architecture and going to the movies. Heartfelt thanks to each and everyone of you who ordered my e-book Celebrity Designers: 50 Interviews on Design, Architecture, and Life. I hope you enjoy the new interview with Ramon Pleysier as much as I did.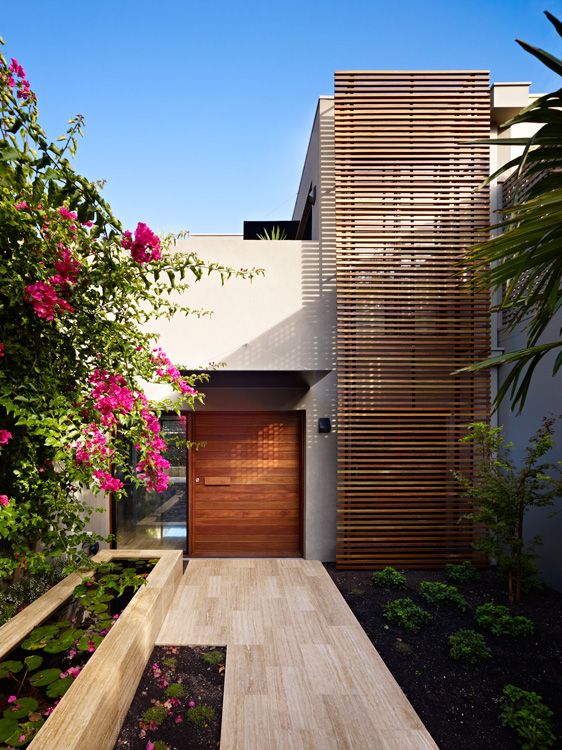 What does a happy day in the life of Ramon Pleysier look like?
I think, it would be time with family and friends. We entertain often and try to avoid discussing work too much. Apart from potentially boring your guests, it's a good time to focus on more important things like life!

Do you have a daily routine?
I start work mid morning. This allows me to help out with the kids activities and I can avoid the morning traffic. We have four young children (7.5, 6.5 and 4 year old twins). So our home life is busy to say the least! I get home just in time to kiss the kids good night and then relax with the wife and debrief on the day – no work after hours. Apart from scribblers, because they are still fun.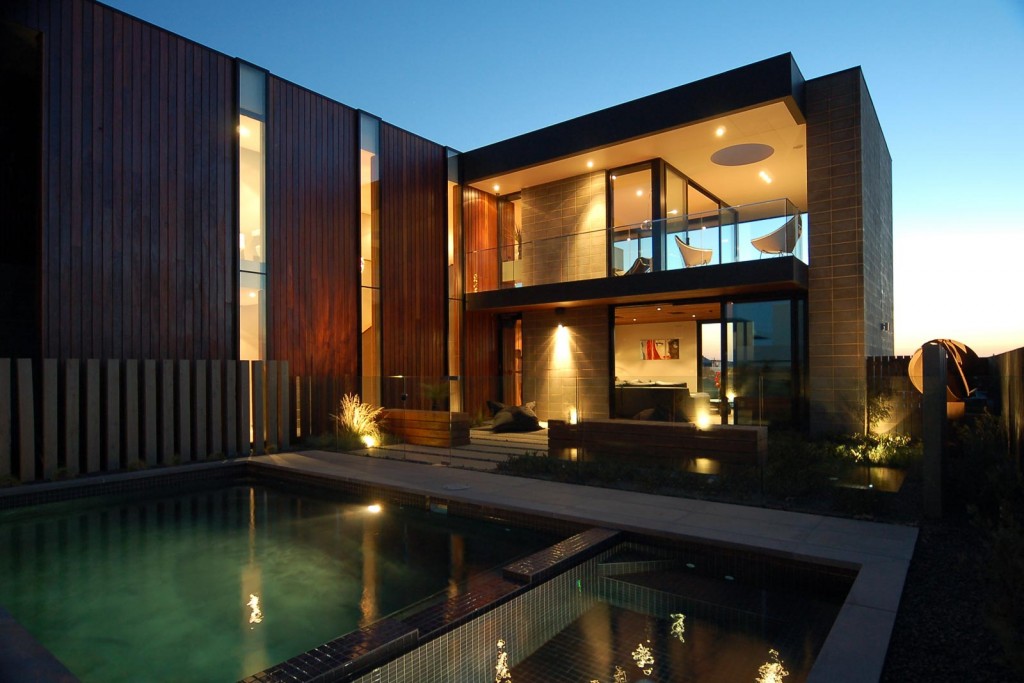 When did you first discover your love of architecture?
I always wanted to draw, one way or another. I remember being fascinating by a house just up the road from where I grew up. I could never understand why I was taken by this house (maybe it was the sports car in the driveway

. I still love this house today. I can still appreciate the design and how it hugs the landscape so beautifully. I never found out who designed it but I would certainly be happy to have it in my portfolio.

Is there something that connects all your projects?
I hope the answer to this is simplicity. I try to avoid following trends and aim for the homes to stand the test of time rather than having a "date stamp", a bit like the old house I first admired still looking great fifty years on. I think the key to the success and longevity of a project is the selection and composition of materials and form. I think, this pursuit is endless.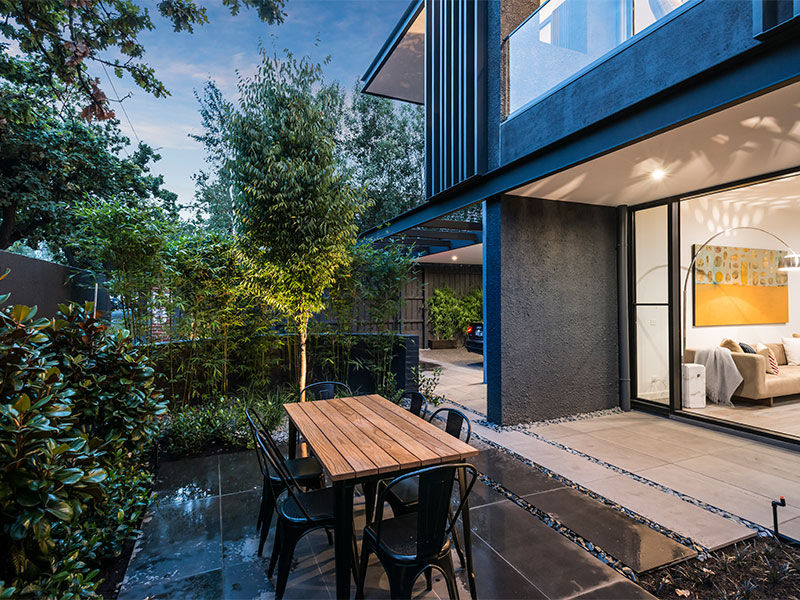 Looking back at your first project, what design knowledge do you wish you had back then?
I can honestly say that my first project was an amazing experience. I had a great builder with a client that showed amazing faith in me. I remember at the time feeling an overwhelming sense of responsibility to them as a family. I still feel that sense of resposibility now but with many projects under my belt I'm more confident that I can achieve a good result.

What architecture moves you most?
I still love Mid-century architecture – always will.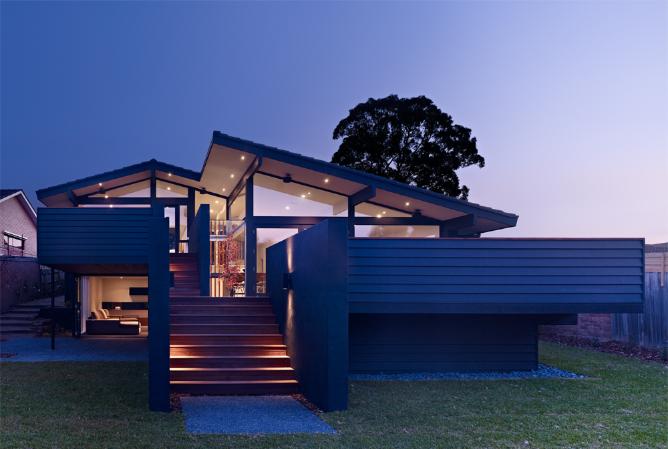 What are the most important design elements?
Most important… it's got to work! Colors, finishes and materials are nothing if the spaces are not on brief.

How does your house look like?
I have a 1960′s house that I'm slowly restoring. Flat roof, exposed beams etc. The house was essentially intact and I'm very careful to restore to the original intent rather than inflict too much of my own design on it.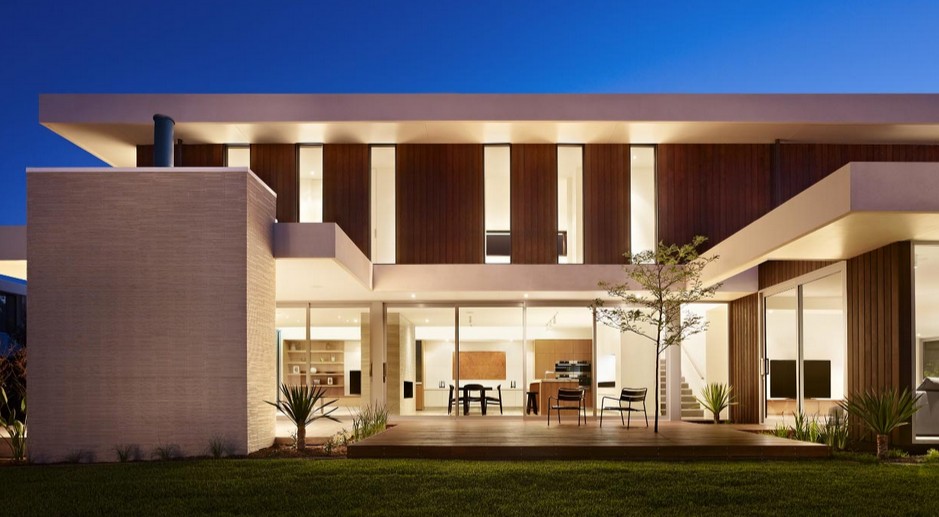 If you had no limits, what would be your dream project?
Hmmmm… Budget free on any project would be nice.

What do you love to do when you aren't designing?
I love going to the movies and to see a show on the big screen.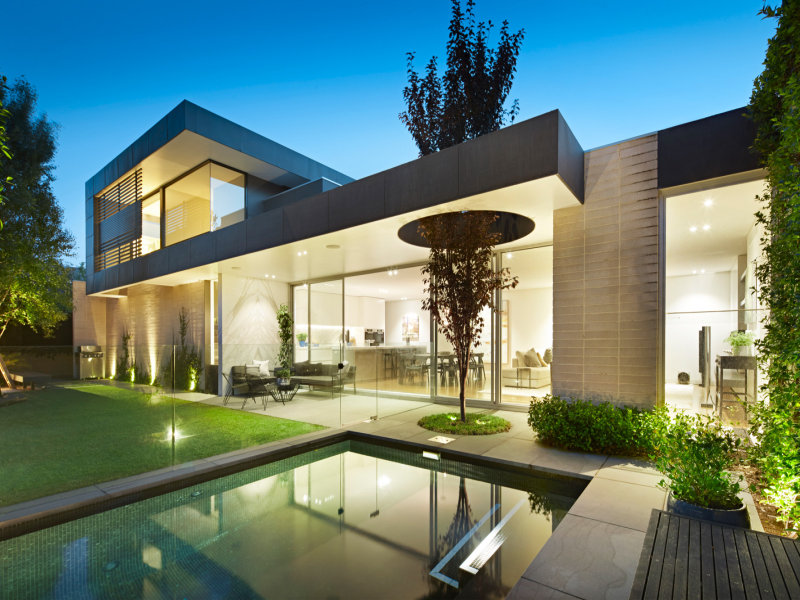 What are your favorite books?
Sounds boring but I love architecture books…

What are your favorite places in Australia?
Hard to go past the beach particularly now with the kids.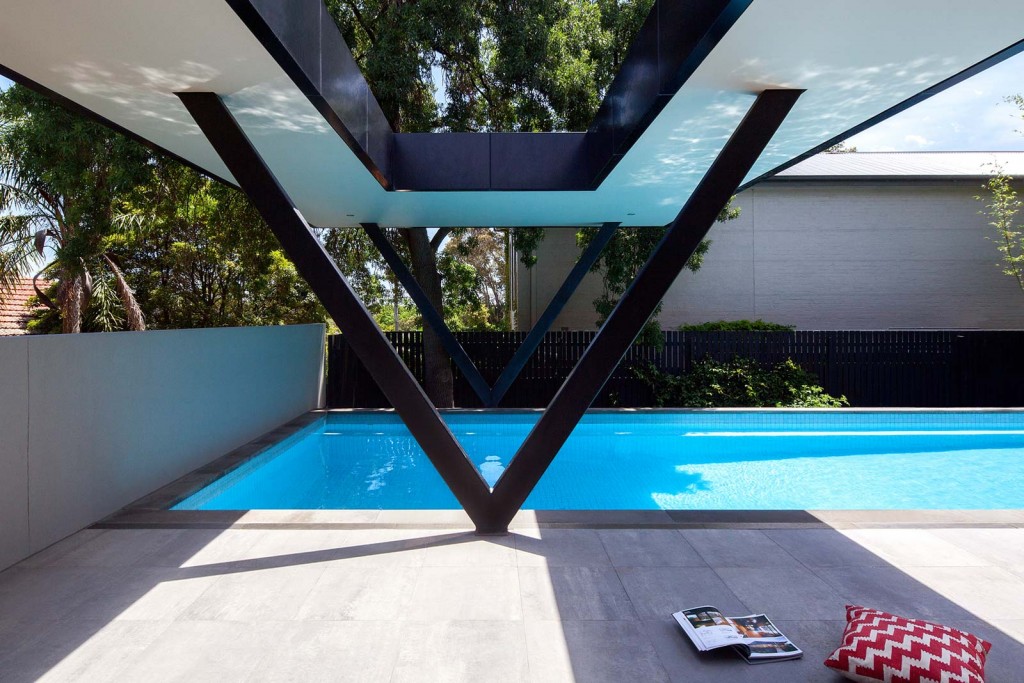 What does success mean to you?
I'd like to think that my kids might look back at my work in the future and be proud of what dad achieved – it's not about the money.

Imagine you're teaching a class in the school of life. What would be your tips?
Work your ass off (unless you have wealthy parents

.
Don't ever give up.
Be fair and always show compassion.
Always be there for your family and friends – they need you and you need them.
photos: Pleysier Perkins Architects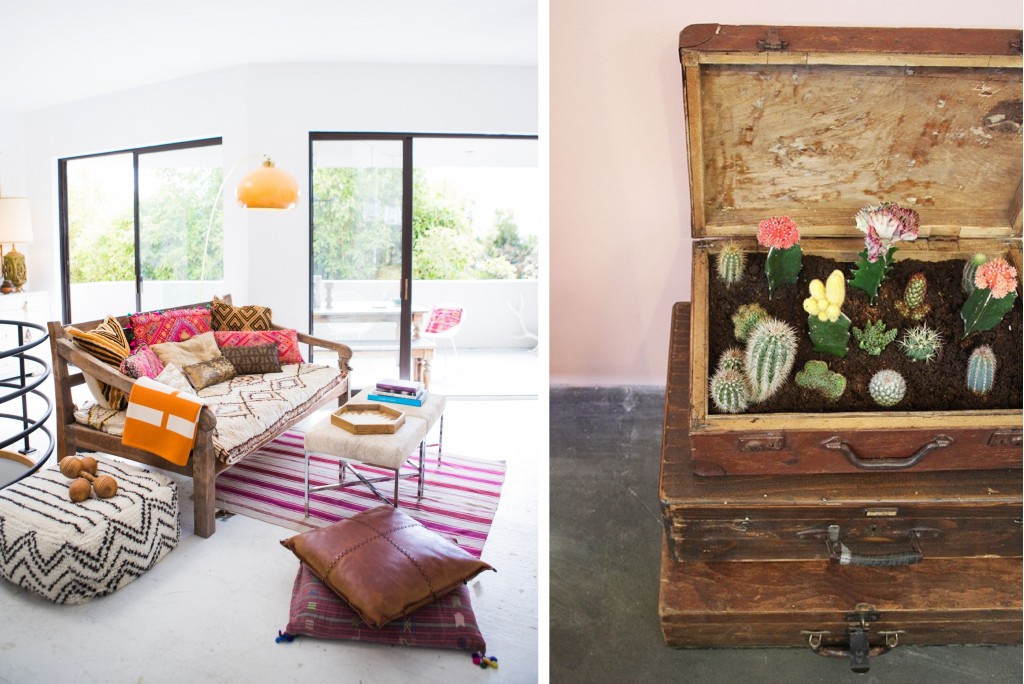 It's so exciting to see all this plant color pop from Urban Jungle Bloggers all over the world! The green crush is everywhere: on blogs, magazines, pinterest and… in my heart. I love greens at home. Thanks to Igor and Judith for the inspiration. I'm happy to join the Urban Jungle Bloggers community and to show you my own little plant color pop.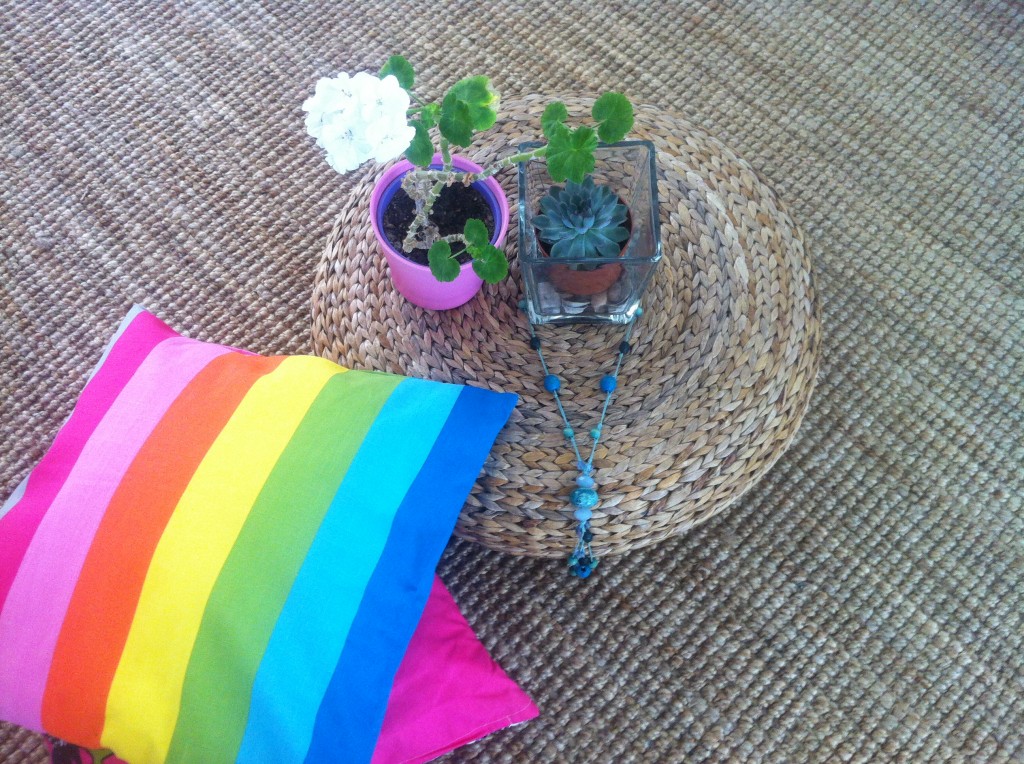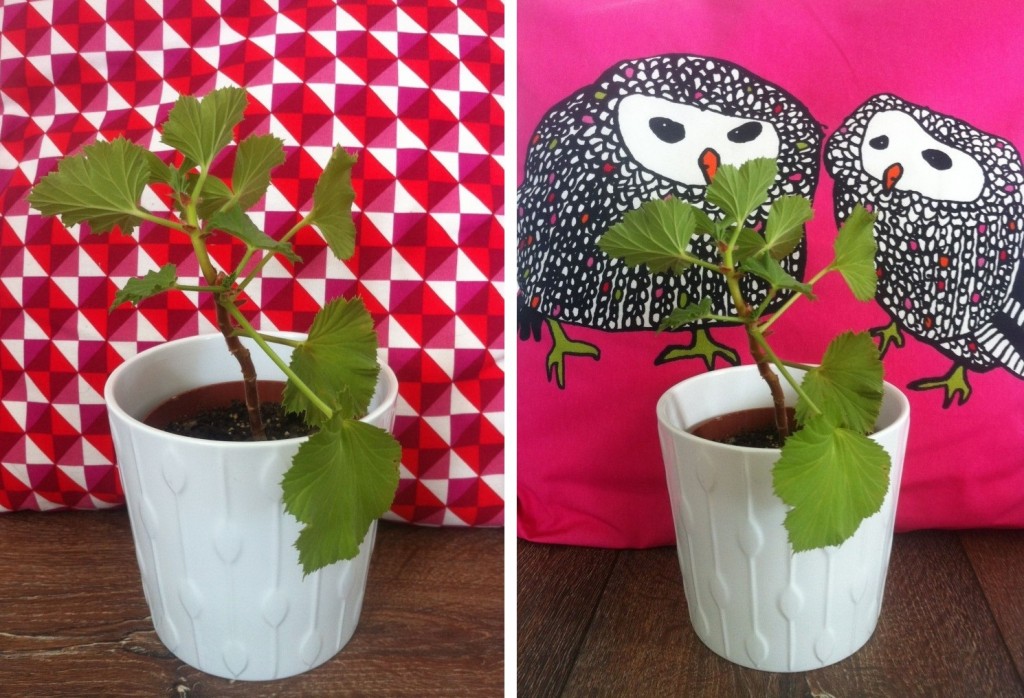 photos: Maria Spassov

Ein Blick in die 34 m2 Wohnung von Mira Eng-Goetz – Interior Designerin bei Jessica Helgerson Interior Design. Location: Portland, Oregon.
A look inside the lovely 370 ft2 home of Mira Eng-Goetz – interior designer at the Jessica Helgerson Interior Design in Portland, Oregon.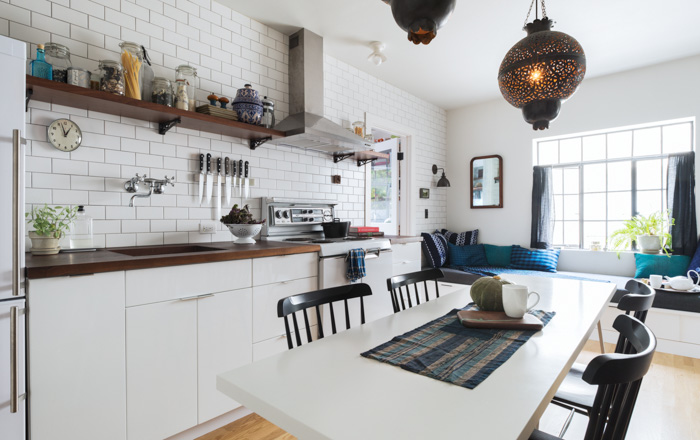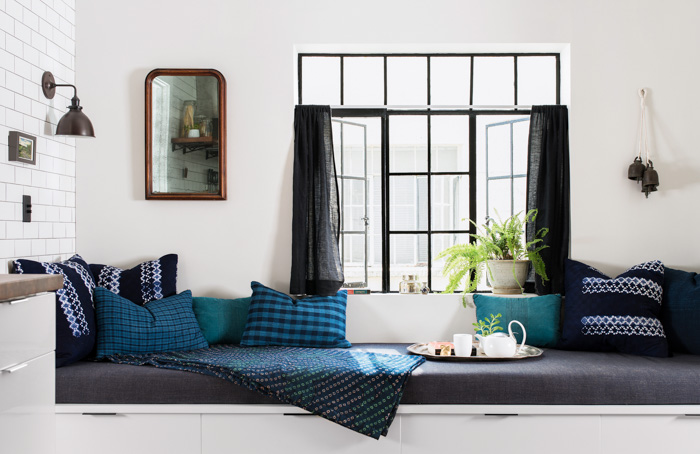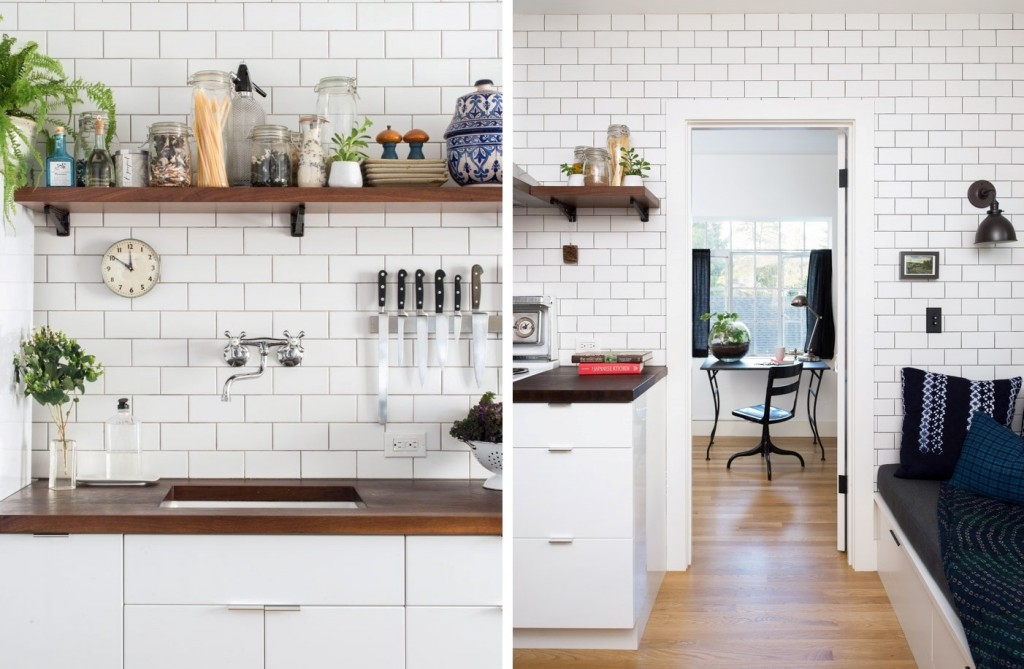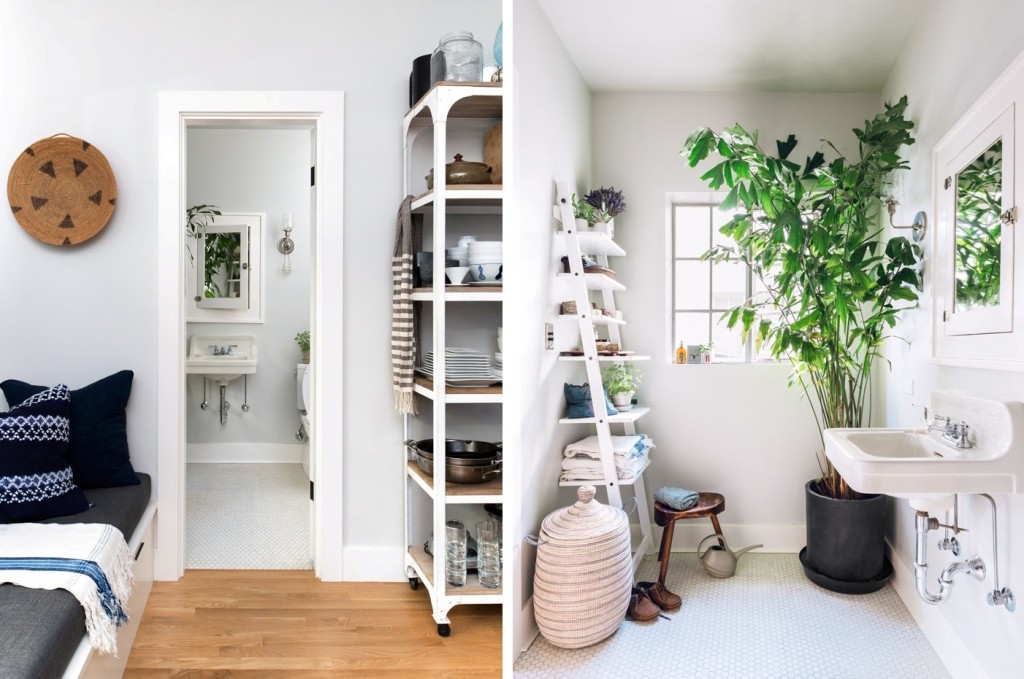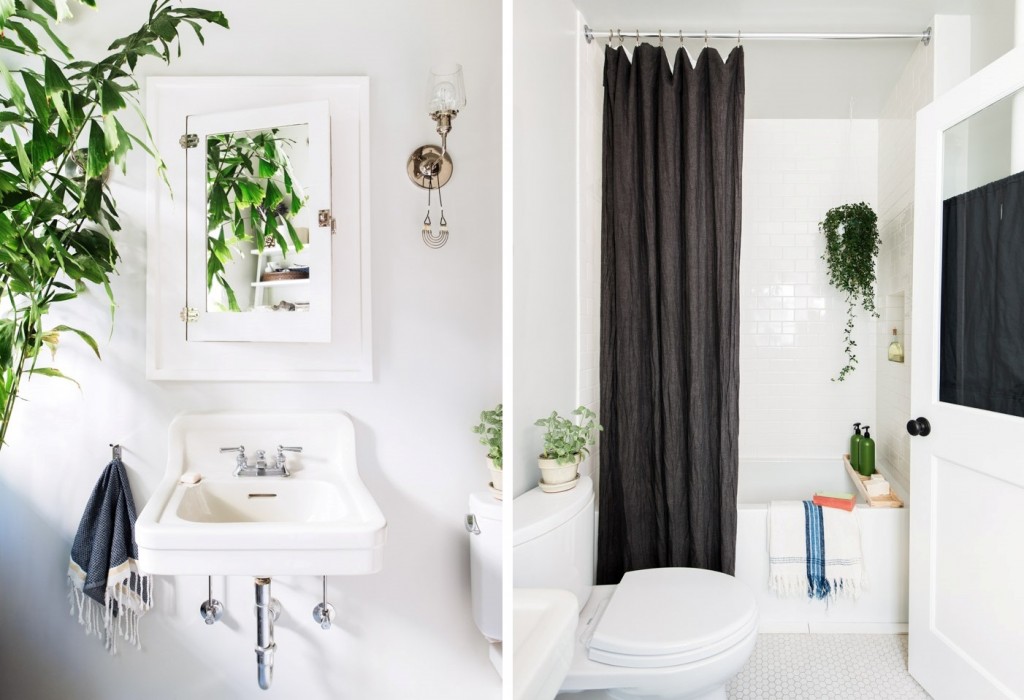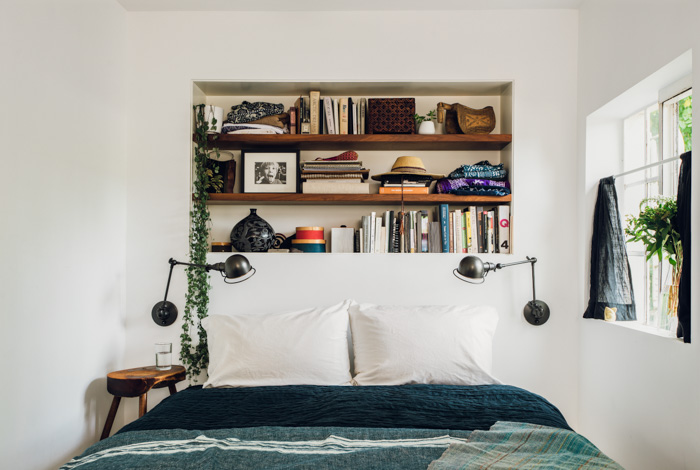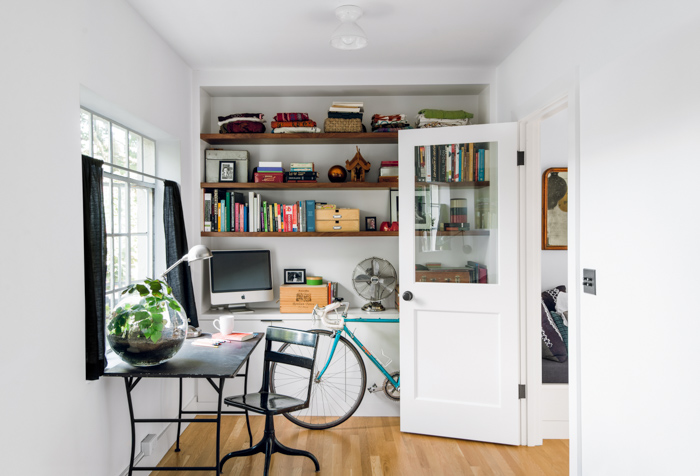 photos: design sponge
So sieht eine 47 m2 Wohnung in Schweden aus. Sonnigen Wochenstart!
A look inside an airy 47 m2 apartment in Sweden. Happy new week!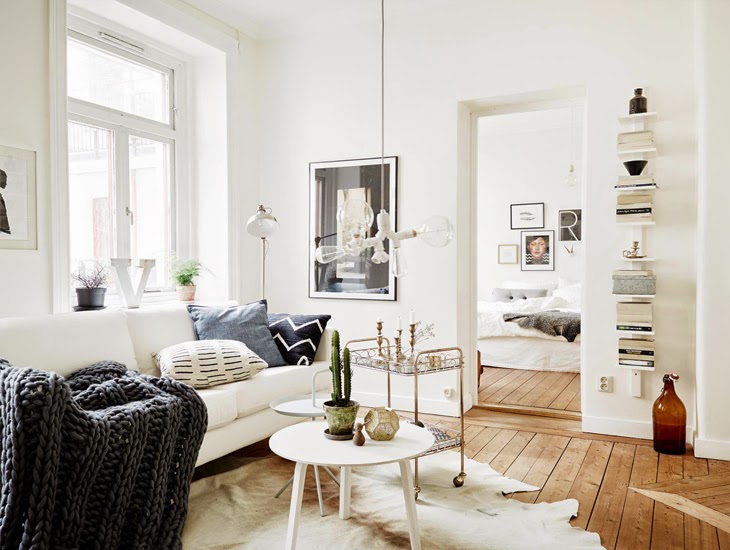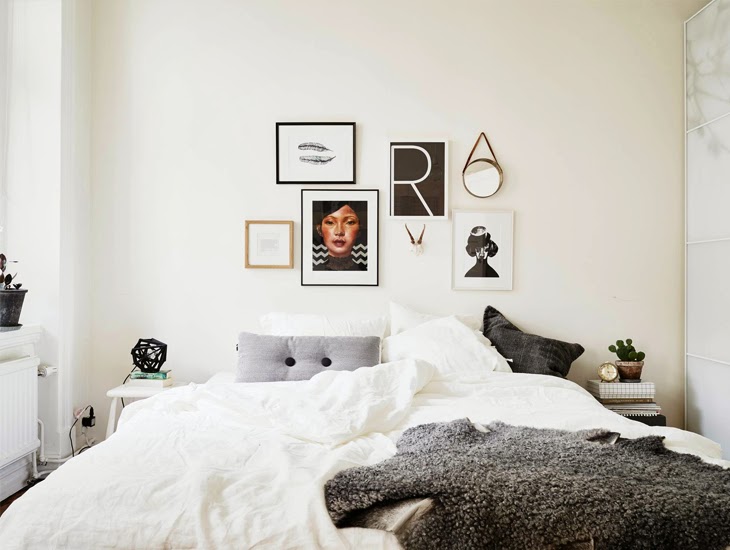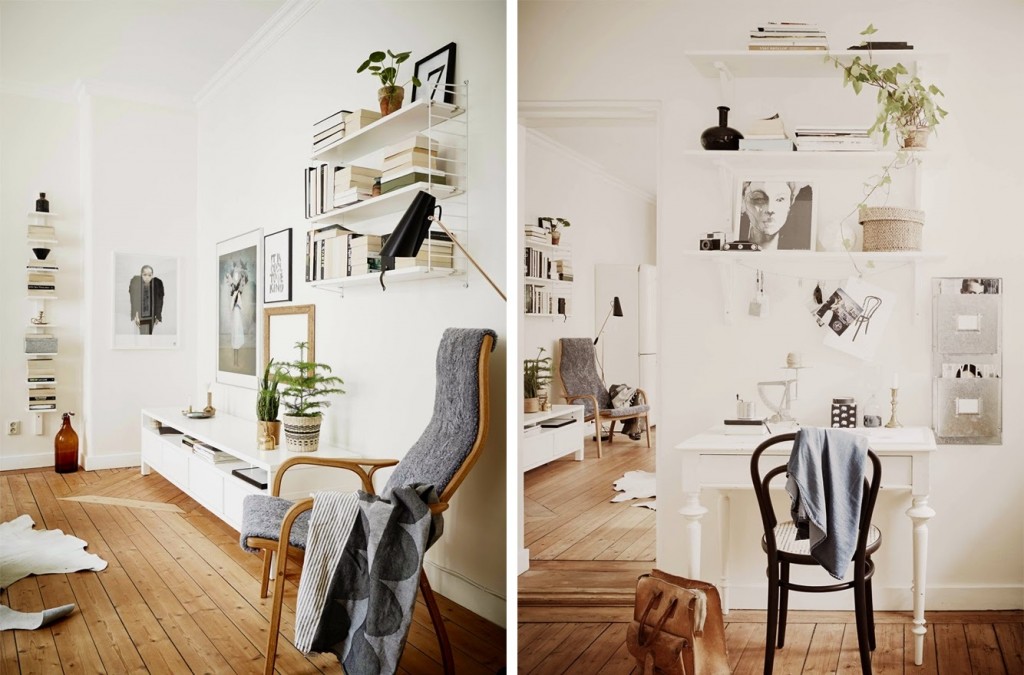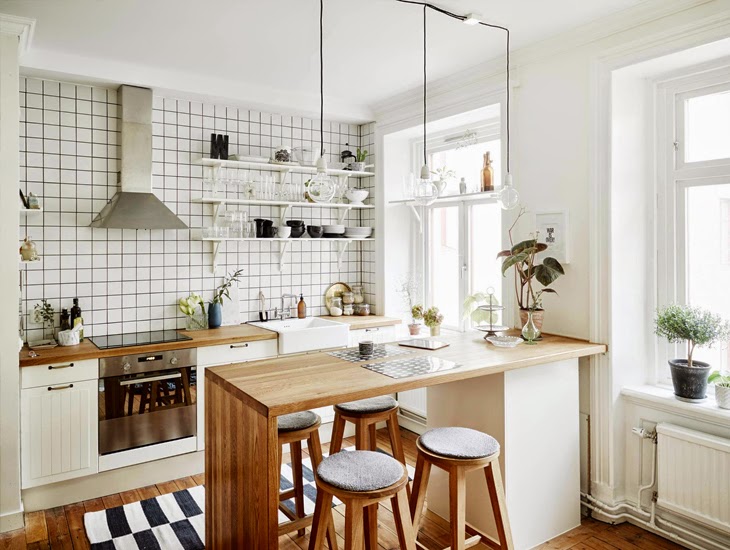 There is still nothing quite like a book in one hand, green smoothie in the other, while laying on the the patio in the summer sun. It's so thrilling to know that someone, somewhere is doing the same and the book in the hand is actually my ebook "Celebrity Designers". I just saw a wonderful review for my ebook and would love to say thank you to Michaela – one of my favorite blogging girls, the blogger behind HELLO MiME and the artist behind one of my favorite artworks "Hug the World". Please head with me to Cologne to visit Michaela, her shop and lovely DIY-projects. So much eye candy filled with strong colors, with a message and made with love.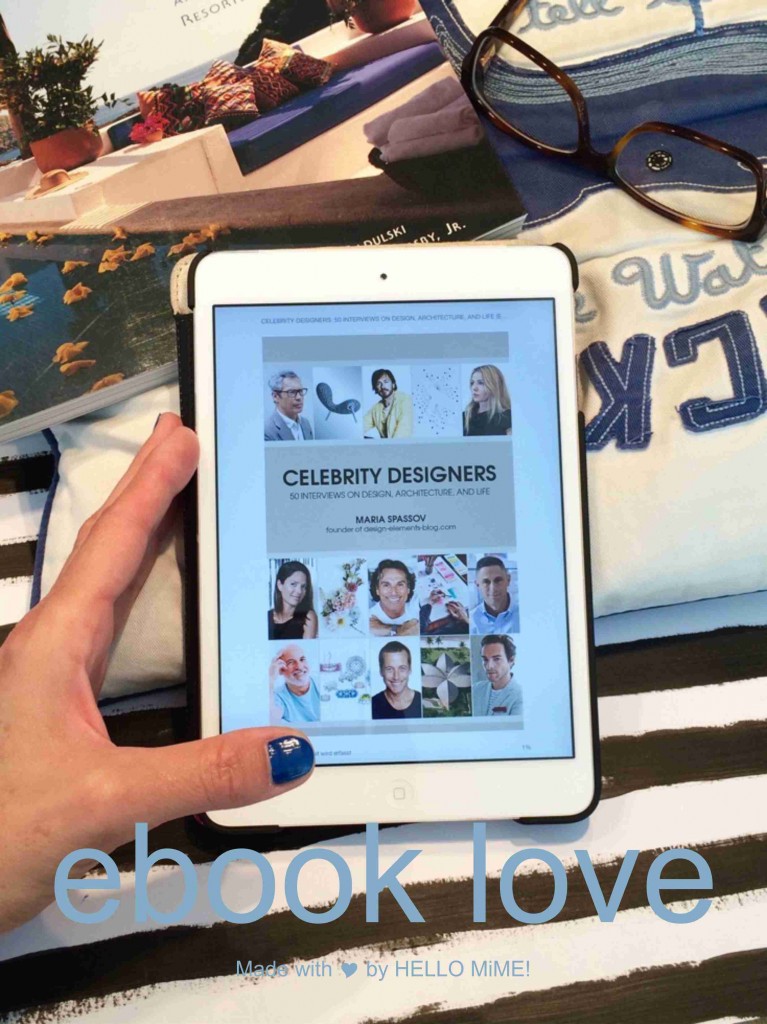 photo: HELLO MiME
"Confidence is the best accessory."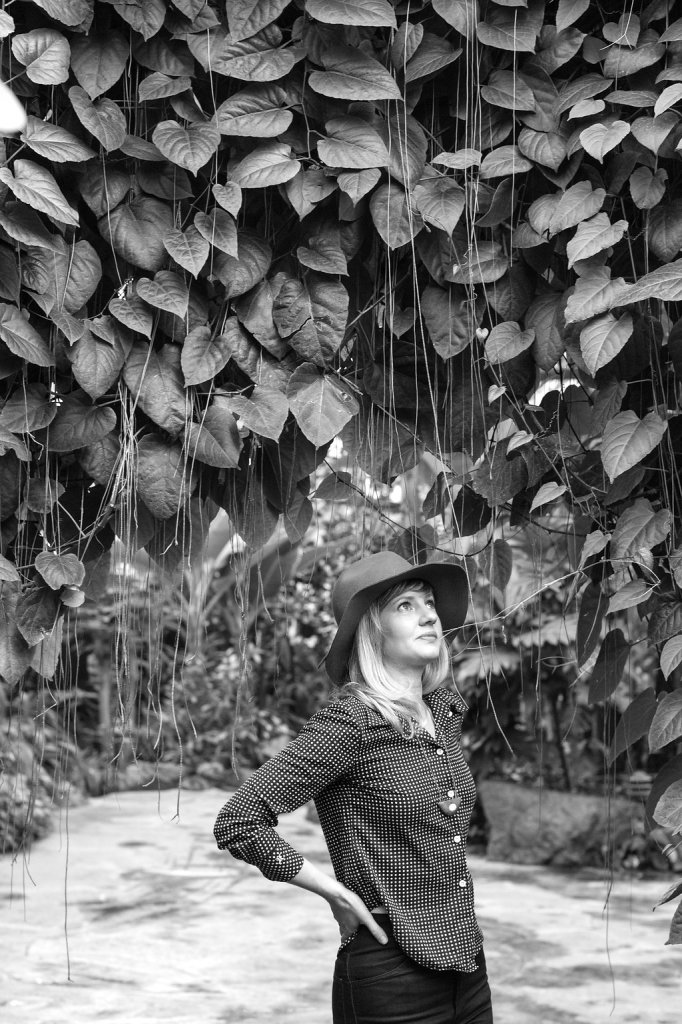 It's time for an inspirational interview! Please come with me to one of my favorite cities Chicago to meet the interior designer and yoga instructor Claire Rose Staszak of Centered by Design and to enjoy Claire's bright, authentic and stylish interiors.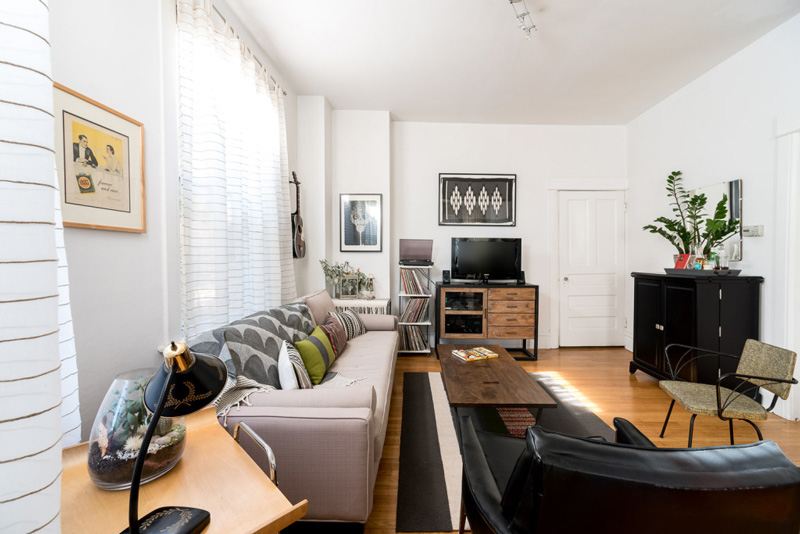 What does a happy day in the life of Claire Rose Staszak look like?
Well, on a happy day here in Chicago, the sun would be shinning and there would be blue skies with puffy little white clouds. I'd start the morning with yoga class, and then grab juice or coffee with friend. The rest of the day would be filled with client meetings or design work, and everything would go off without a hitch. I'd meet my husband for dinner somewhere lovely with alfresco seating, and sip a glass of bubbly. Then I'd be in bed and asleep by 10:00 p.m.!

Do you have a daily routine?
Right now my schedule is all over the place! I'm finishing my design degree, running my business, working on client projects, teaching yoga and interning for Nate Berkus Associates for the summer! Needless to say, my schedule changes frequently. I love interior design because you can be working on something different each day. I've found that it's a career that is the perfect combination of creativity, organization and detail. It's analytical yet creative, which is totally me!

When did you discover your love of interior design?
When I think back to my childhood, I remember always loving fashion and vintage clothing and furniture. One of my aunts owned an interior design business that I always admired, but it never crossed my mind to study art or design when I was younger. It was really through my need to be more creative in my work, and a job I took at a Chicago art center that I discovered my knack for interiors (and became motivated to return to school at age 30).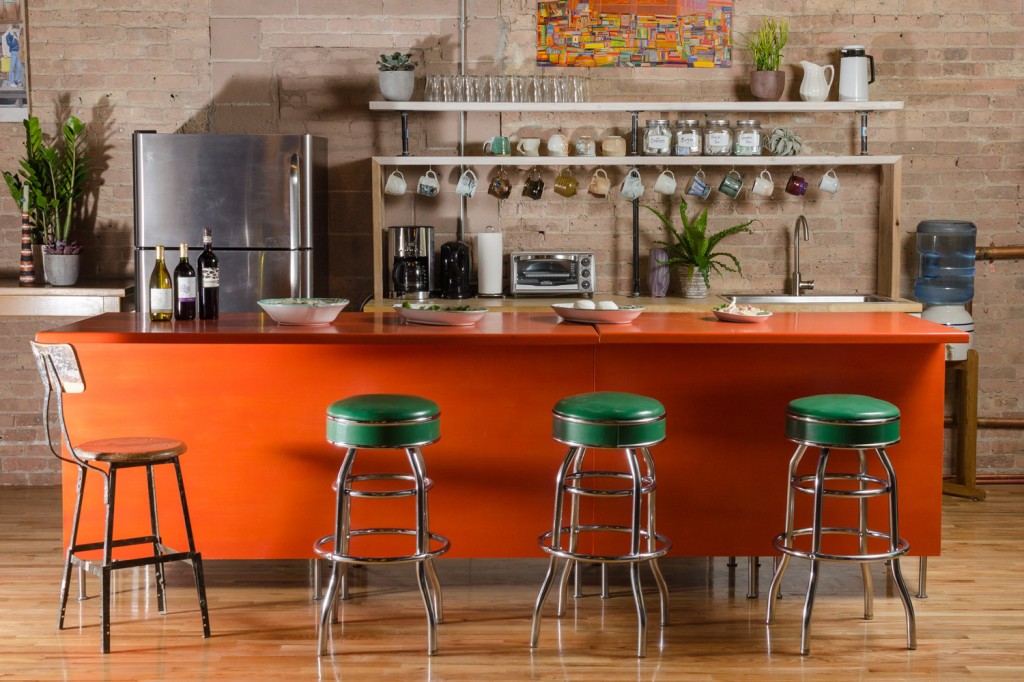 How did you get your first assignment?
My job at Lillstreet Art Center involved arts programming for the community, and the center needed a larger event space. I became the project manager during the renovation process. I was not the lead designer, but everyone pitched-in and it was a collaborative process. I managed "Styling the Loft" and various marketing photo shoots as well. It was then that I realized I had a knack for interior design.

Some designers believe that the first piece for any room is the rug or a painting that sets the color palette. What is your first source of inspiration?
I feel that literally anything could give you inspiration for a room, that's what is so magical about interior design. I always like to create a digital mood board of imagery to help the client and myself get a feel for what we are going after. In a more practical sense, many clients already have pieces you need to incorporate into the design plan. Those pieces often set the tone for the color palette, based on if they'll be re-upholstered or not. I do find artwork particularly inspiring, and I've been given the advice to always pick paint last (because there is always a paint option) – though I find that really hard to do!

How do you achieve a good scale? Scale is a really interesting and difficult topic.
It's hard to achieve good scale in a design, without referencing other principles of design such as balance, emphasis, movement, rhythm, etc. They all become important for achieving a harmonious looking interior. Generally, if your room is large and you have high ceilings you can use bigger, more imposing pieces of furniture. For a more dramatic look, you might use lower, more modern and sleek pieces in a traditional space (with high ceilings) to play with the scale of the room. Also, make sure to use the blank space in a room; don't just think about filling up the space, but where the space can breathe. This helps move the eye around the room, and I particularly enjoy spaces that feel like they have just the right amount of "stuff," not cluttered, but clean and open.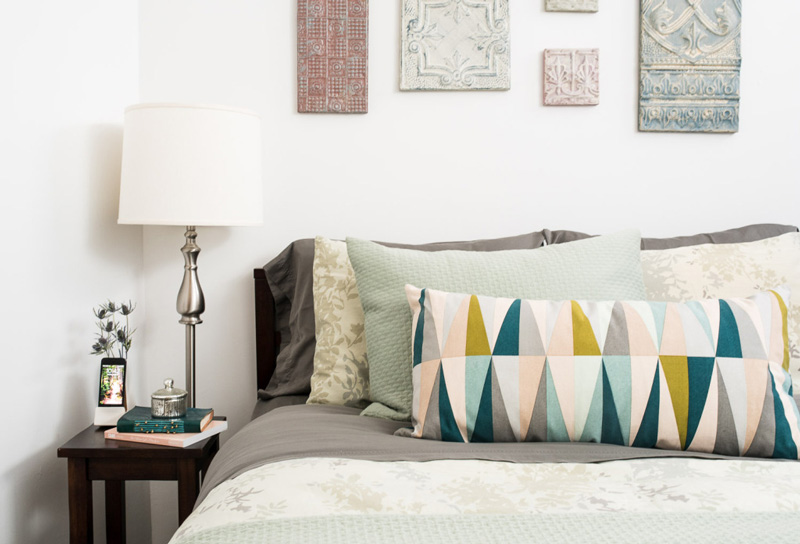 What is the biggest decorating mistake people make?
People are afraid of color so they keep everything beige! Also, I think people miss out on utilizing window treatments; I feel that dressing the windows (even simply) can really complete a space. Also, buying artwork that is too small.

What do you suggest people do to transform their homes?
I think the lowest cost and highest impact transformation is using color in your space. Paint is low cost, and can be very high impact done in the right way. I love the brand Farrow & Ball, just reading their website and painting tips, any novice can choose excellent paint color combinations.

What do you love to do when you aren't designing?
I love to practice and teach yoga!

What are your favorite books?
I recently read WILD by Cheryl Strayed and just loved it! I tend to love memoirs of strong, independent women. All The Light We Cannot See was another recent read that I really enjoyed.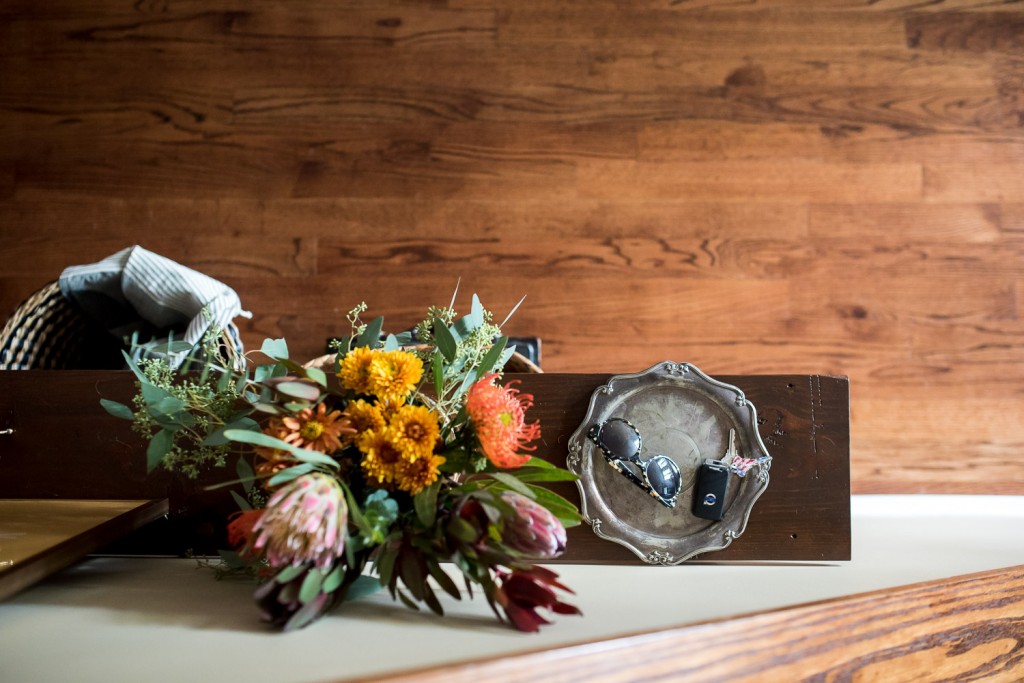 Do you have a favorite movie?
I feel silly saying this, but one of my all time favorite movies is CLUELESS. I just celebrated my 30th birthday and we had it playing on a big screen (silently) behind the party celebration. I love the fashion elements, the love story, and the lessons learned. I must have watched it 100 times as a pre-teen.

What are your favorite places in Chicago?
Too many to list! Our museums are world class and I love visiting The Art Institute of Chicago and The Peggy Notebaert Nature Museum. I live in Logan Square and it's become a foodie-focused place lately. I highly recommend the restaurants Fat Rice and Lula Café. We love the tiki bar Lost Lake, and the gin bar Scofflaw. Otherwise, you'll find me at farmer's markets in the summer, and curled up by the fireplace in the winter.

What does success mean to you?
This is a question I often struggle with. There is so much pressure today to run not only a business, but also an outward facing brand and that your success is determined by your number of followers, press or media deals. I believe if you work hard, put forth full effort, and are good to your clients you will see your business succeed. If I can run a business I'm proud of, take care of my family, and possibly grow to employ others that would be success in my book. Also, a book deal would never hurt. : )

Imagine you're teaching a class in the school of life. What would be your tips?
-      Confidence is the best accessory.
-      The love you take is equal to the love you make. (The Beatles)
-      The meaning of life is to find your gift. The purpose of life is to give it away. (Picasso)
-      Breathe more and deeply! Close your eyes, breathe and try to meditate for just a little bit everyday. Here's a great meditation exercise for beginners.
photos: Claire Rose Staszak
Nur vier Tage nach Erscheinen steht mein E-Book "Celebrity Designers: 50 Interviews on Design, Architecture, and Life" auf Platz 21 der US-Bestsellerliste von Amazon in der Kategorie Architektur! Ich freue mich riesig und kann es kaum glauben. Das nächste Interview mit einer Interior Designerin aus Chicago erscheint am Mittwoch auf dem Blog. Herzlichen Dank an euch allen! Sonnige neue Woche!
I can't believe it's real. Four days after the ebook launch, Celebrity Designers: 50 Interviews on Design, Architecture, and Life, is on #21 Amazon Best Sellers List! It feels surreal and exciting. HUGE thanks to all of you who ordered my ebook. A new interview with a designer from Chicago will be on the blog on Wednesday.
With love and gratitude
- M.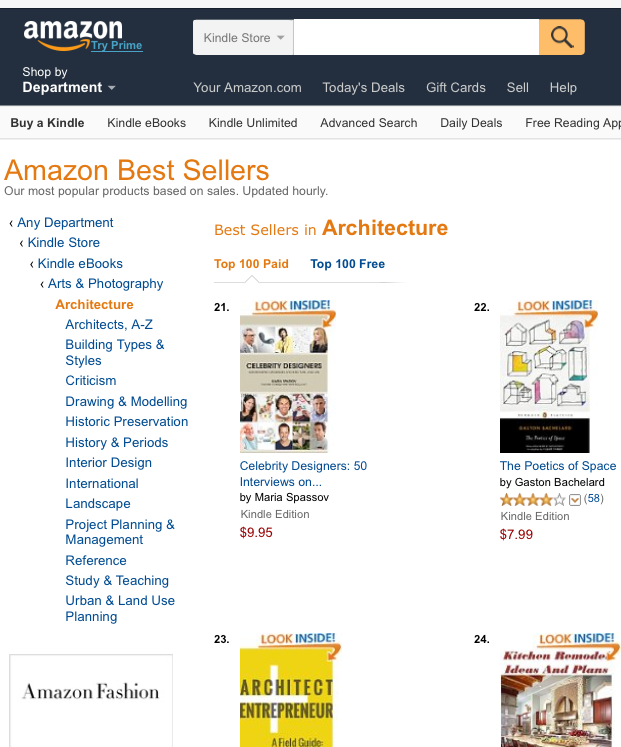 My first ebook, Celebrity Designers: 50 Interviews on Design, Architecture, and Life, is finally out in the world! I'm so happy, excited and a bit anxious too. The ebook offers a window into the life and mind of some of the greatest designers and architects of our time. I so hope that you'll enjoy my interviews with Kelly Wearstler, Jonathan Adler, Marc Newson, Vicente Wolf, Tom Kundig, Michael Graves, Kelly Behun, Martyn Lawrence-Bullard and many others. The interviews answer various questions about design, architecture, daily routines, favorite books, success and happiness. I have to send out HUGE thank you to all of you who visit Design Elements. Thank you for your support and encouragement. My ebook is available now on Amazon. There is a magic in design. Thank you for sharing the magic with me.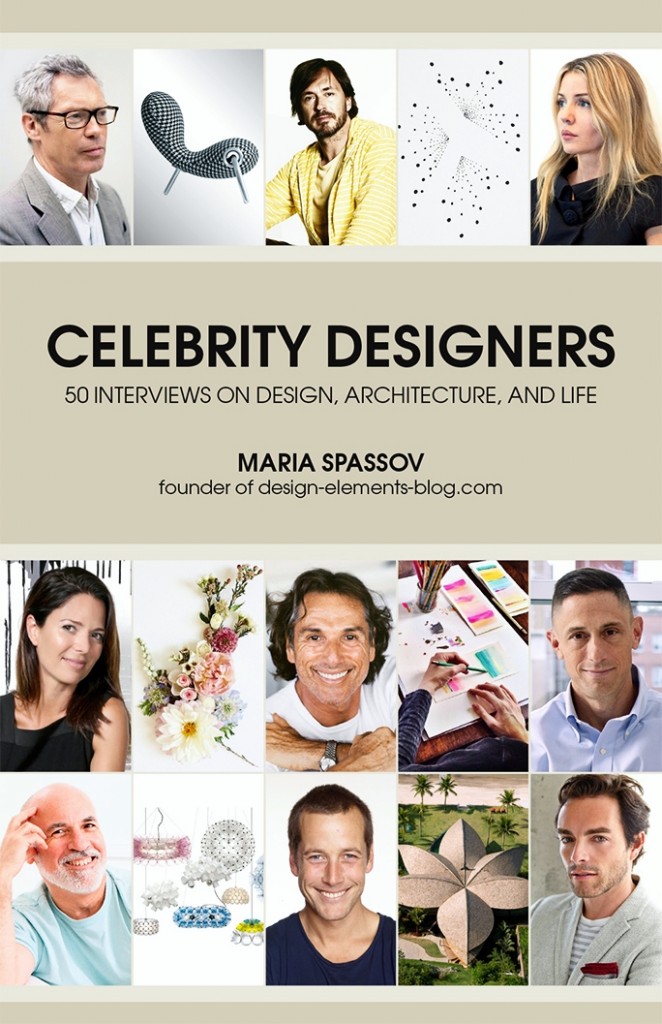 Die kleine ionische Insel Lefkada hat wunderschöne Buchten, üppige Vegetation und ist traumhaft zu dieser Jahreszeit. Die ersten Fotos sind für euch. Liebe Grüße
The Ionian island Lefkada is one of the most beautiful places I've seen. At the end of May everything is in bloom and it smells divine. The first images are for you. Happy Tuesday!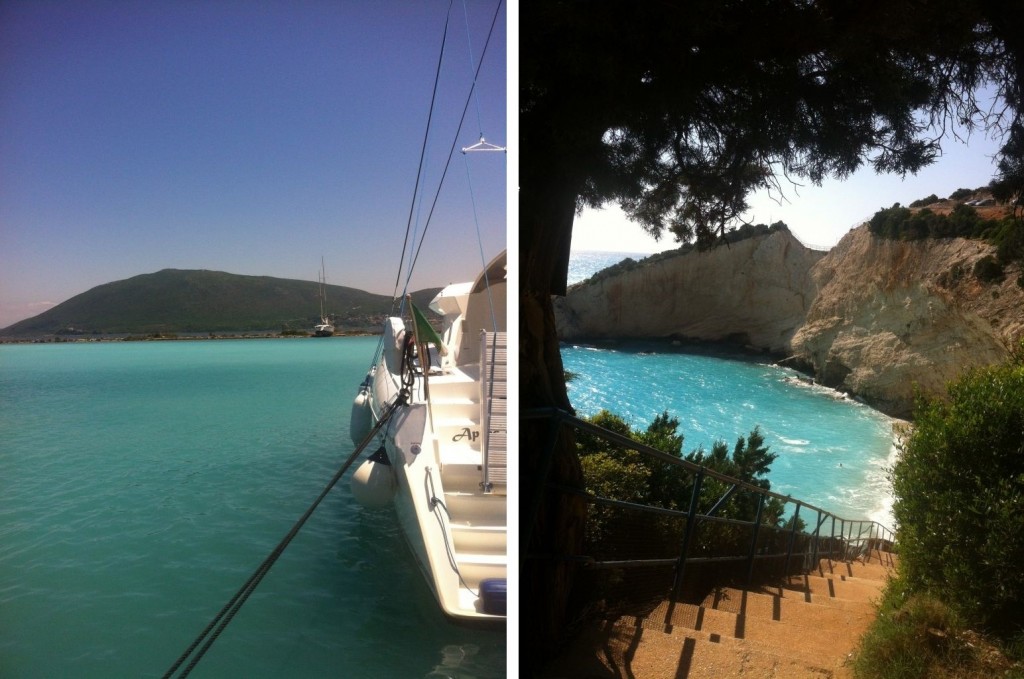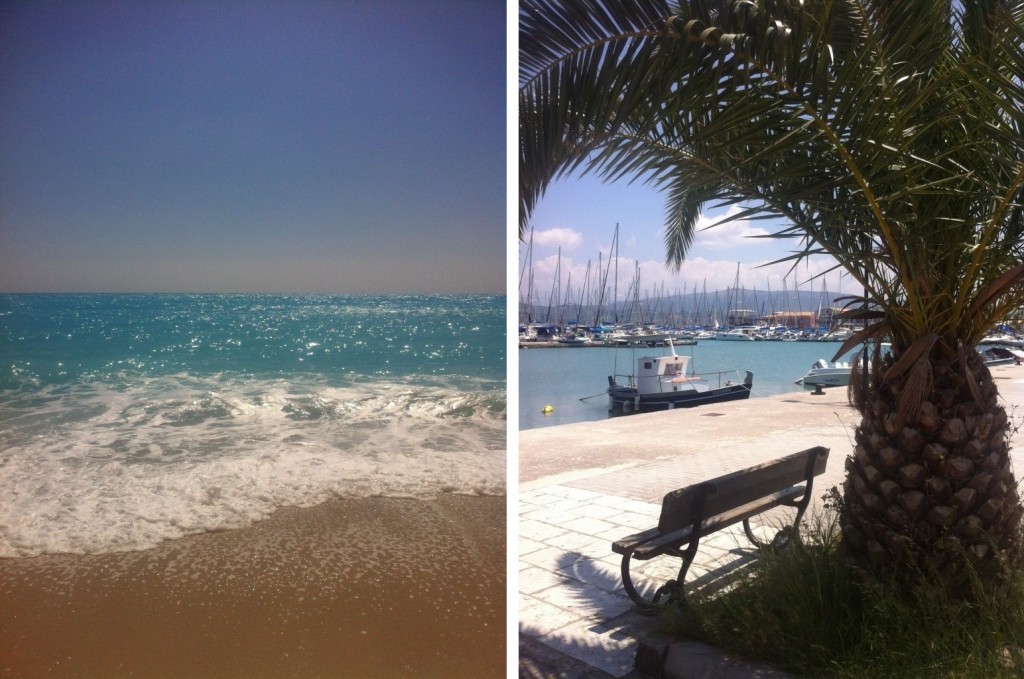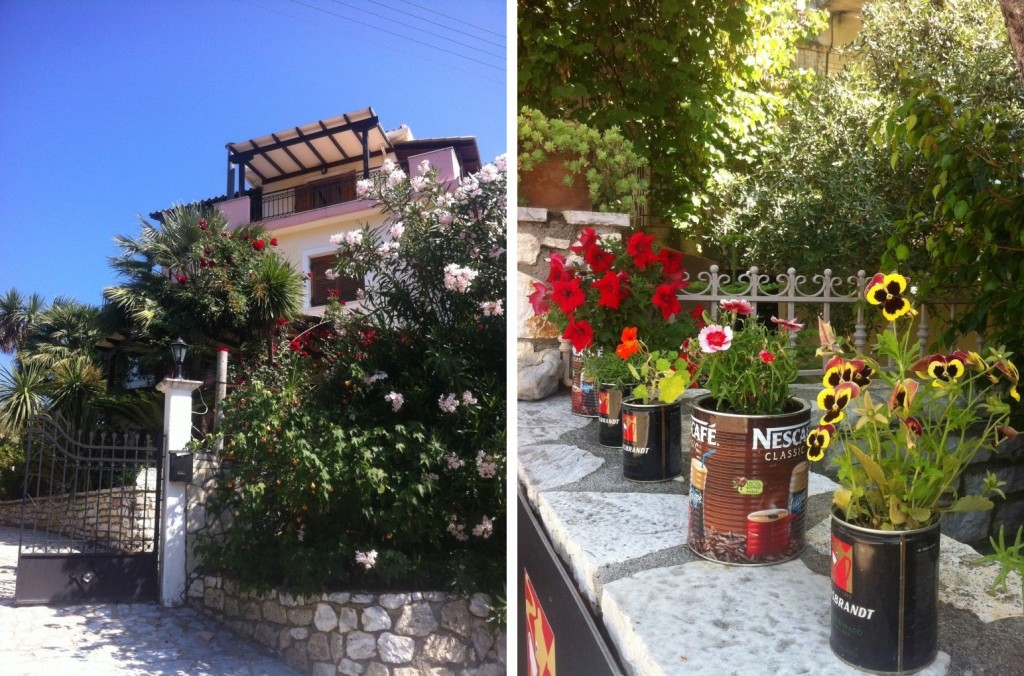 photos: Maria Spassov