decorate with flowers by holly becker and leslie shewring
So sieht ein Loft in Madrid aus. Interior Design: Belén Ferrándiz
A look inside a loft in Madrid. Interior Design: Belén Ferrándiz
house in Australia by klopper & davis via desire to inspire
"To achieve an interior with personality, one must take risks and push his or her own limits, not go towards what one knows, instead make choices that are adventurous as opposed to comfortable."
It's my pleasure to welcome Jean-Louis Deniot - designer extraordinaire, star on the Paris scene and one of the world's top 100 interior designers by Architectural Digest. Jean-Louis Deniot's work is like no one else's, eclectic, luxurious, neoclassical, fearless in mixing up different styles with a strong emphasis on symmetry. It is showcased in properties in Paris, Corsica, Capri, Moscow, New Delhi and Aspen. The French designer loves challenges and draws inspiration from travels. Enjoy the interview. I sure did.
When did you first realize that you wanted to be an interior designer?
My first experiences with design came early on. I started drawing and painting at the age of three and progressed to making models of miniature architecture structures and interior decors at the age of ten. I experimented with various different styles such as colonial, art deco, French country, contemporary Californian, Indian, Parisian… My parents have saved some of them. At the age of twelve, I understood that I was destined to do interior design and architecture for a living. It was very clear to me. Today, each project that I do is a like a first time design experience.

Some designers believe that the first piece for any room is the rug or a painting that sets up the colors palette. What is your first source of inspiration?
I travel constantly and find beauty and inspiration in innumerable things, places, or experiences. In every country I visit, I try to see as many sights as possible. I purchase mounds of books and am also inspired by my many various interests such as fashion, contemporary art, exhibitions, parties, shows and music.
I cannot say that I have any specific values when it comes to my own décor. My homes are my playground, spaces where spontaneity and limitlessness are de rigueur. I like my homes to reflect style, elegance, personality, eclecticism and comfort, in order for me to derive pleasure in inhabiting them and for my friends to feel at ease whenever they visit. My homes are widely different from one another. Their styles are virtually opposite, and yet they all retain a certain atmosphere that makes living in them pure enjoyment. I tend to conceive each project as a scenario. I play, I dream, I create a story that fully corresponds to my clients' wishes. It is important to set the general tone to avoid stylistic repetitions, to evolve past the monotony of reproducing a certain look, a certain décor, and create something that is unique. In defining in advance what I wish the ambiance to be, I can then concentrate on the trillion details that will compose the final scene.

What does style mean to you?
Style equates stylish more than it does a precise vocabulary. While there are countless styles worth exploring, I believe the one constant to keep in mind is osmosis. Architecture, materials and furniture must cohere to attain results that are both chic and magical.

How can we find and trust our own decorating style?
Decoration corresponds to a specific way of living and the results need to reflect and embody the person it emanates from, what she loves, does and what her state of mind is.

What's your advice on choosing colors?
I tend to use a palette comprised of earth tones as I find it more peaceful. My favorite tone is grey; any grey such as grey greens, grey pinks, greys blue etc. I have started to develop a monochromatic style, using only one color per room. For example, in one room you could find 50 shades of green.

Decorating the home is a journey to our inner self. Do you agree?
To achieve an interior with personality, one must take risks and push his or her own limits, not go towards what one knows, instead make choices that are adventurous as opposed to comfortable.
If you had no limits, what would be your dream project?
Ideally, it would be a highly extravagant, eccentric and theatrical palatial five-star hotel, preferably in a major city. Structurally speaking, I would simply adore a large classical building with very high reception rooms.

What do you love to do when you are not designing?
I dream about design. To design is to materialize ideas and for these ideas to emerge, I spend most of my free time searching and thinking, trying to come up with viable solutions to dilemmas or tight spots. I have such a profound passion for design that I live and breathe it every day and never tire of it.

Your favorite books?
Some of my favorite books are: Adam Style, Villa Kerylos, Adolf Loos, mainly books on architecture, fashion and interiors. I collect auction house catalogues as these are great archives for inspiration. I also buy heaps of magazines to apprise myself of what the interior design scene is up to.

What does success mean to you?
Recognition, power, freedom, opportunities, choices, variety, fun and pleasure. For me, success is the culmination of a lengthy and industrious journey.

What is the advice you to somebody who is new in the world of design?
I would advise to study the history of architecture and interior design as avidly as possible. Academic training is crucial and paired with knowledge acquired from reading mounds of art books.

My signature question – what are the most important design elements?
A great XXL rug, a cool backdrop color paint, a large mirror, a comfy sofa with interesting texture, a large coffee table with books, sculptures, perfumed candles, 2 vintage armchairs with cool silhouettes and generous drapes. You're in business!


So sieht das Hamptons Haus des Interior Designers Joe Nahem aus.
A look inside of the Hamptons home of interior designer Joe Nahem.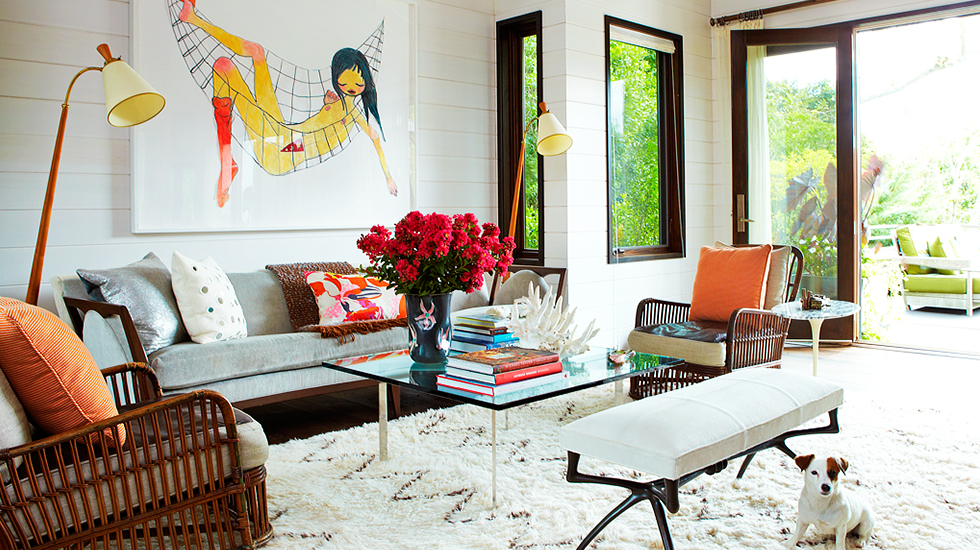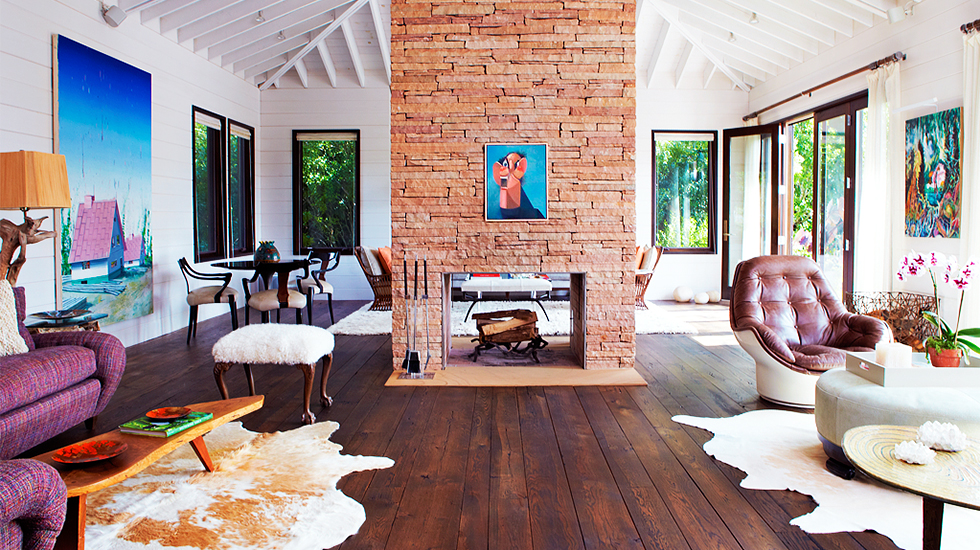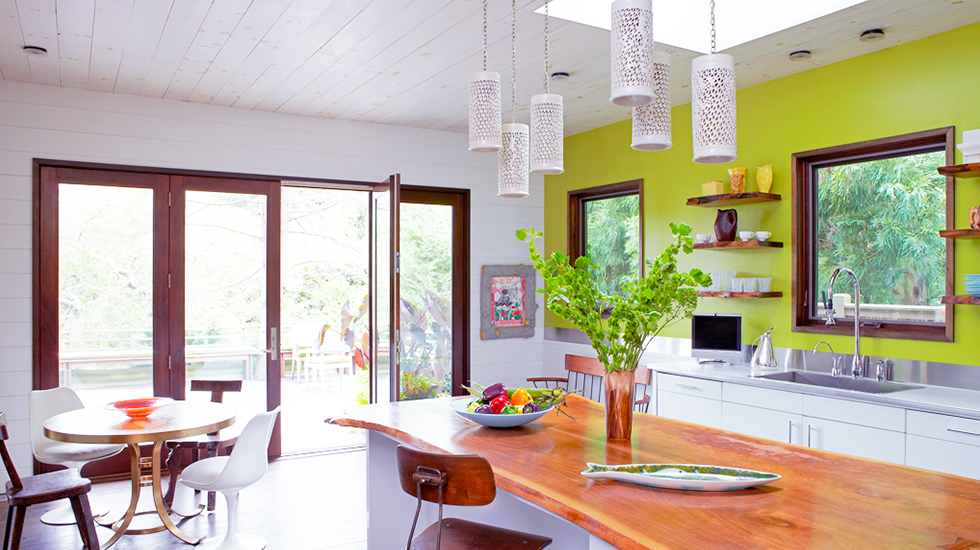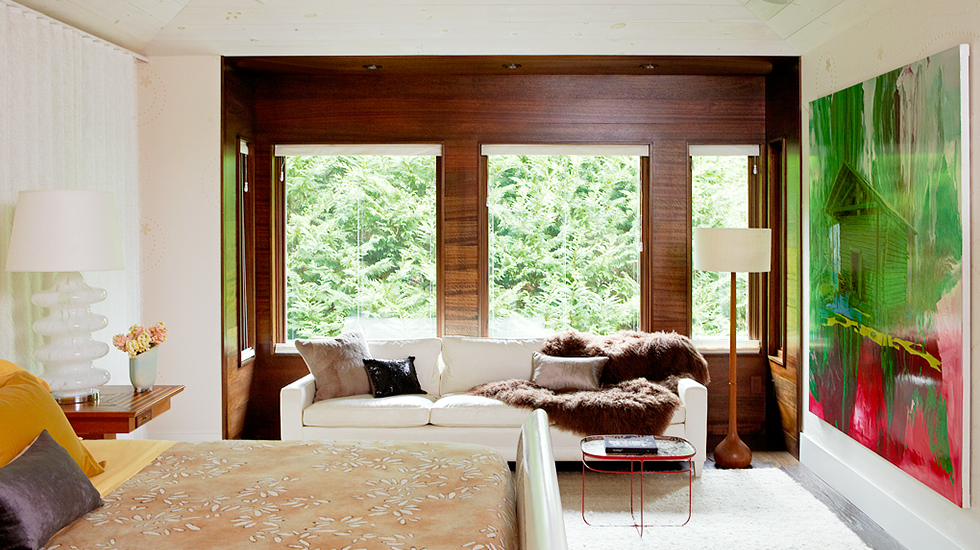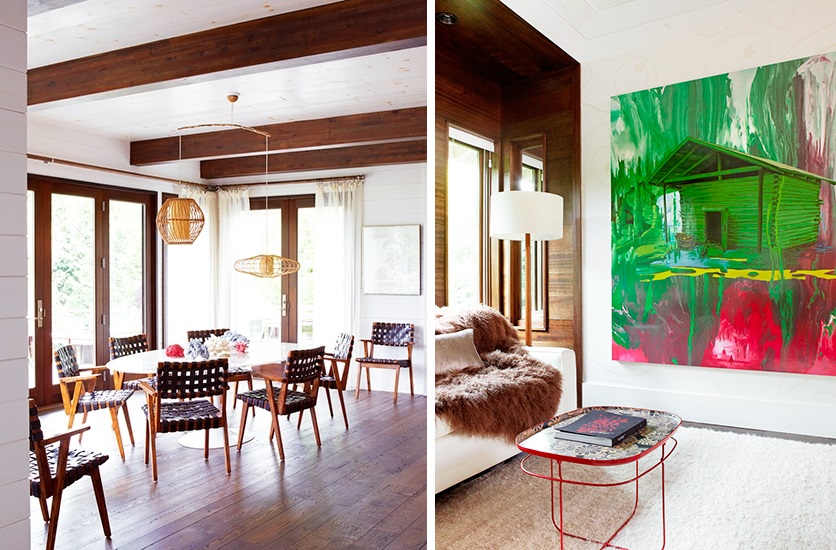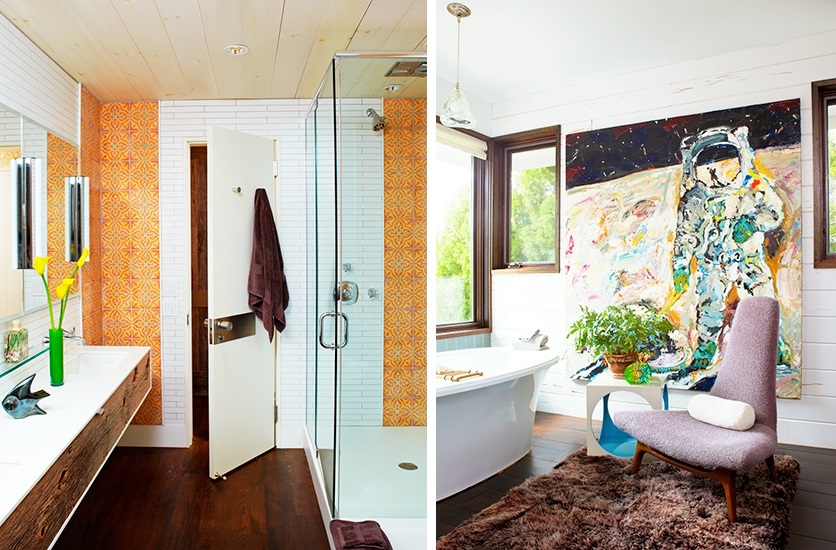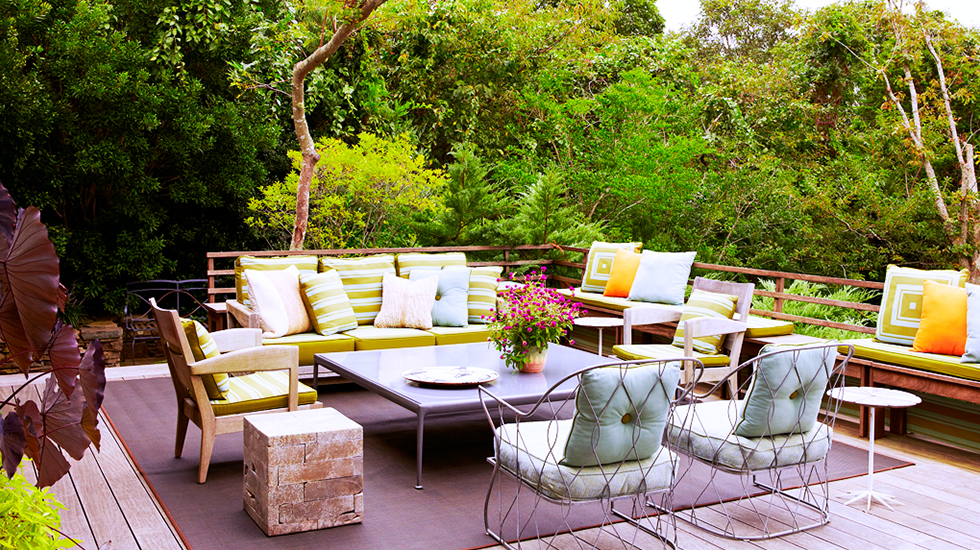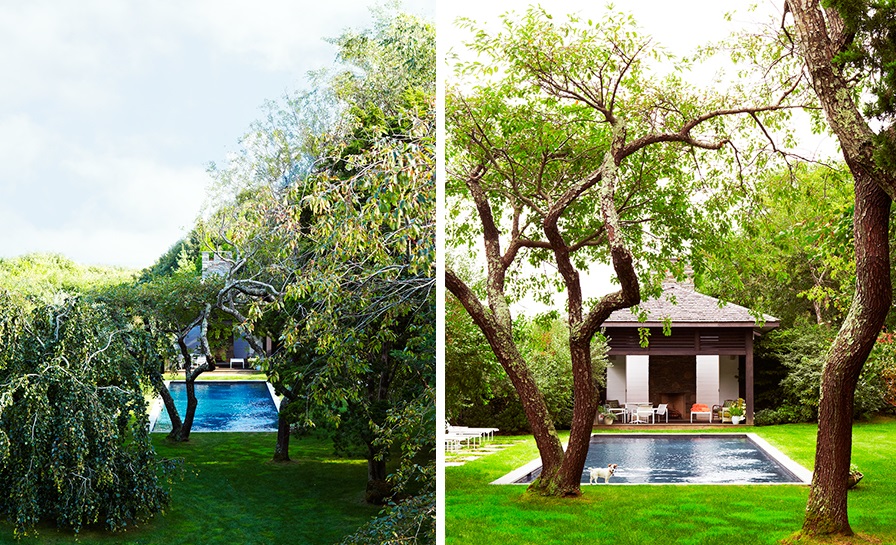 Haus mit Traumblick… Location: Papudo, Chile. Architektur: Raimundo Anguita
House with a view… Location: Papudo, Chile. Architecture: Raimundo Anguita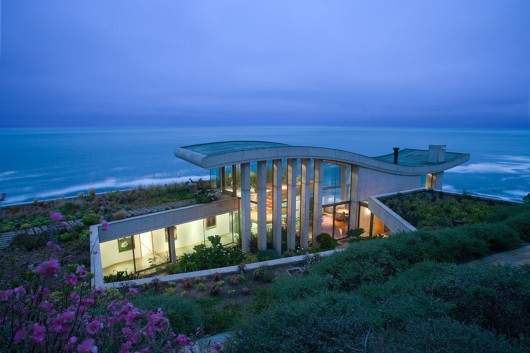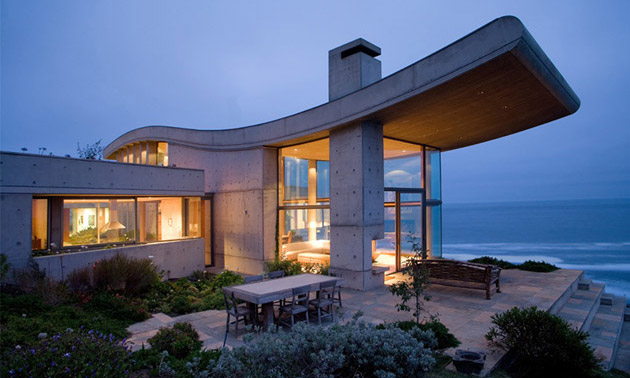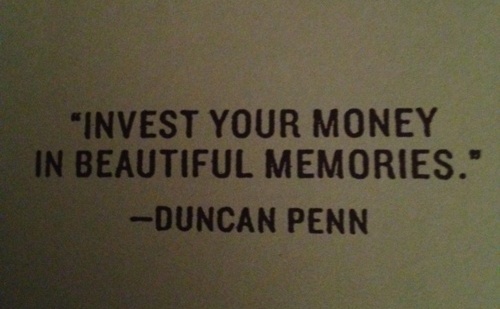 Dudhsagar Falls, India
Cappadocia, Turkey
Norway
Galapagos
Kefalonia, Greece
photos via pinterest

So sieht die Wohnung von Valerie de Marotte und Vicenç Boned – Besitzer der Galerie Tagomago aus. Guten Wochenstart!
A look inside the apartment of Valerie de Marotte and Vicenç Boned of Galeria Tagomago. Happy new week!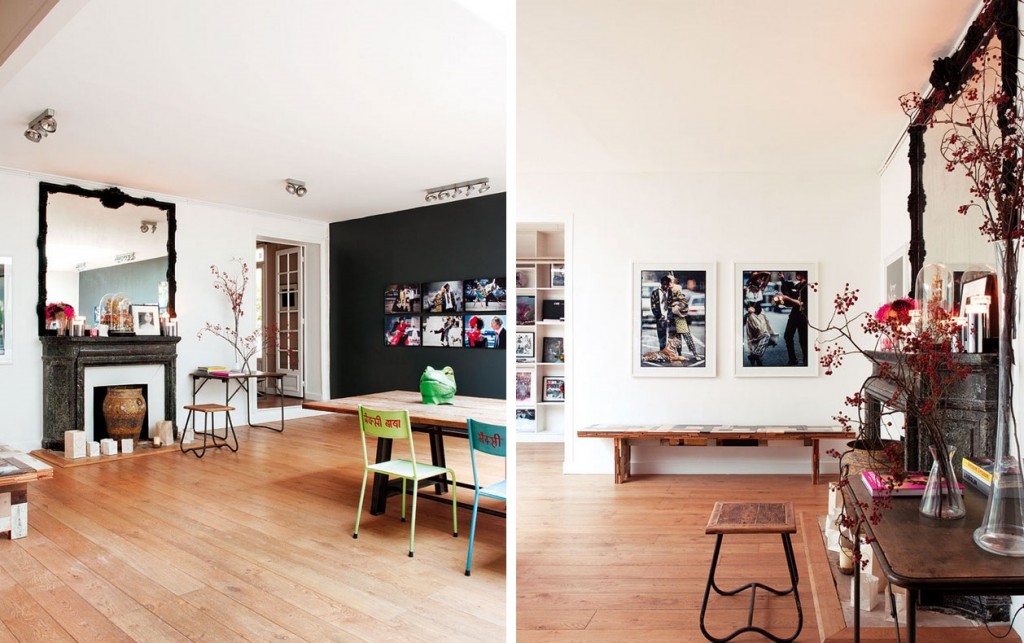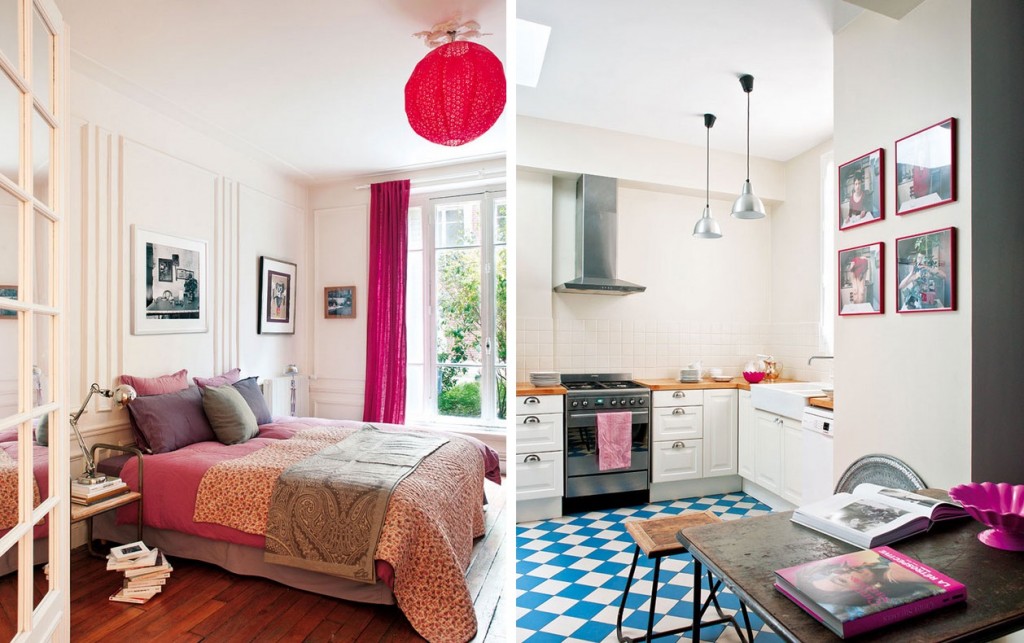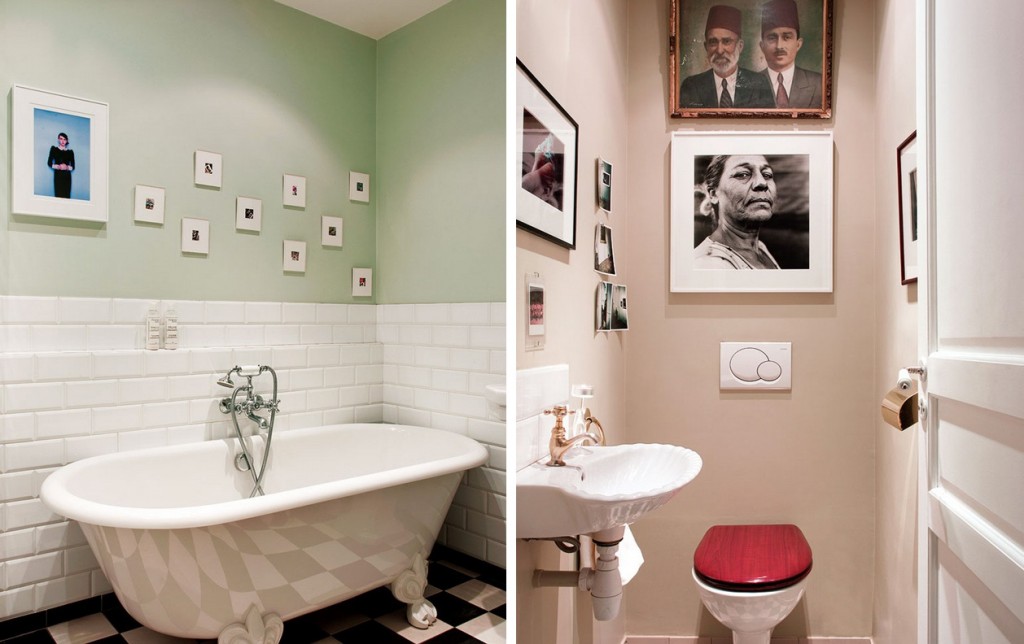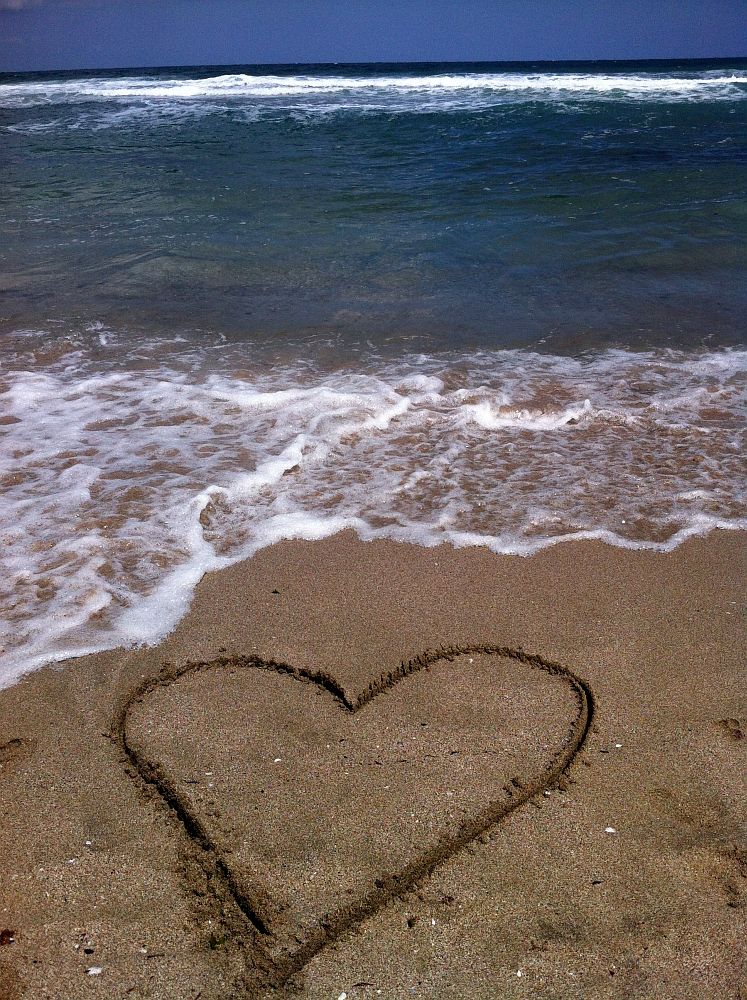 Black Sea via my iPhone