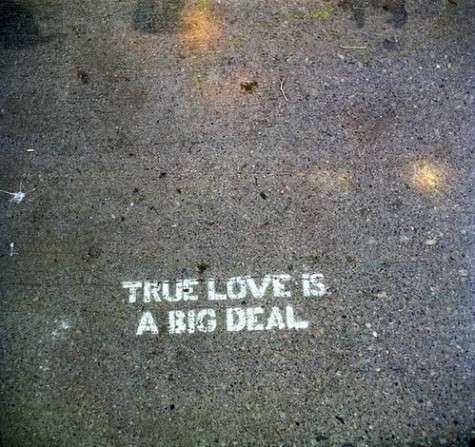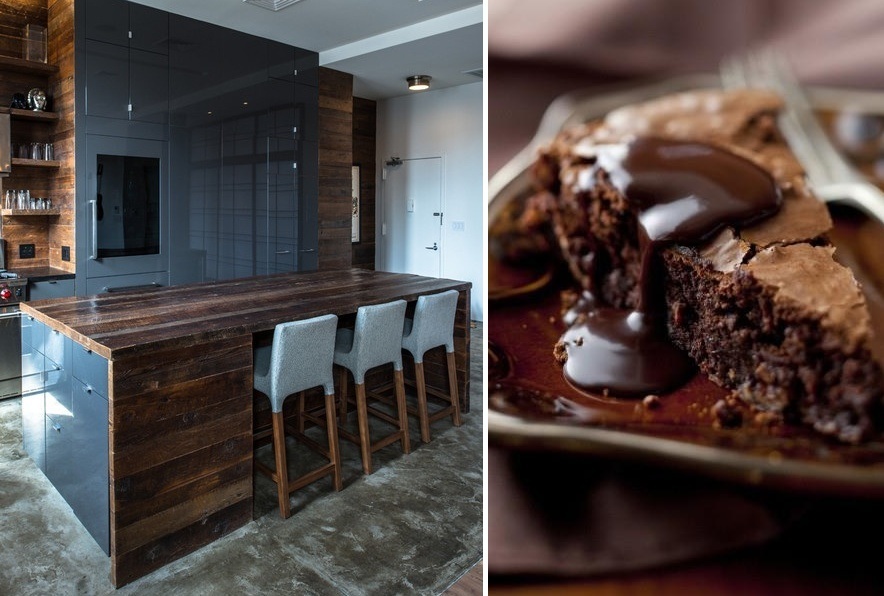 jane kim design, cabbage rose, japanese trash
"We've got sick of minimalism, since it wasn´t "minimal" budgetwise and didn´t cover our minimum expressive needs… Nor could we cope with the later maximalism because we are much less complex."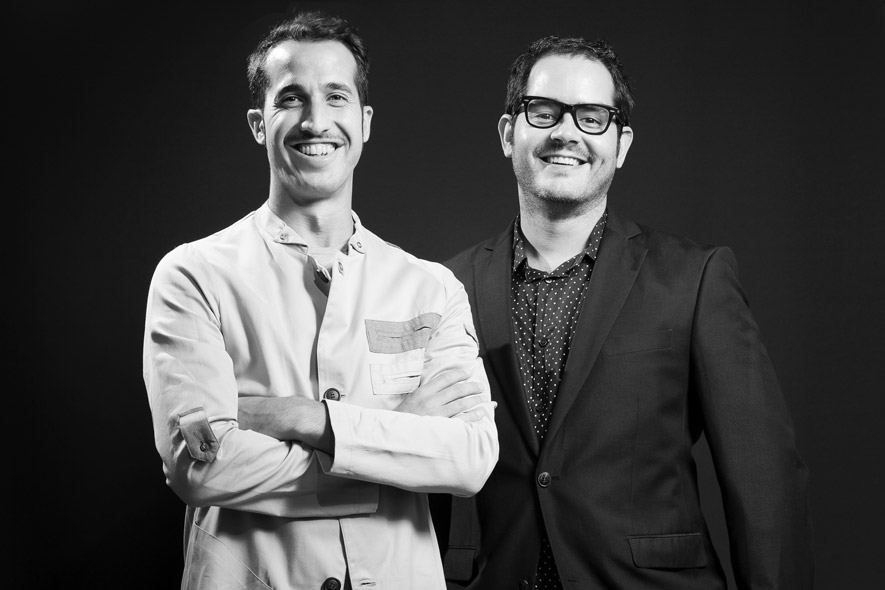 It is my pleasure to welcome Egue y Seta – one of Barcelona's leading interior designer duos. I love the Barcelona house they recently renovated  – the restored wooden beams and the tumbling block patterned tile. Egue & Seta's signature look? Urban, practical elegance with memoir. Enjoy the interview. I sure did!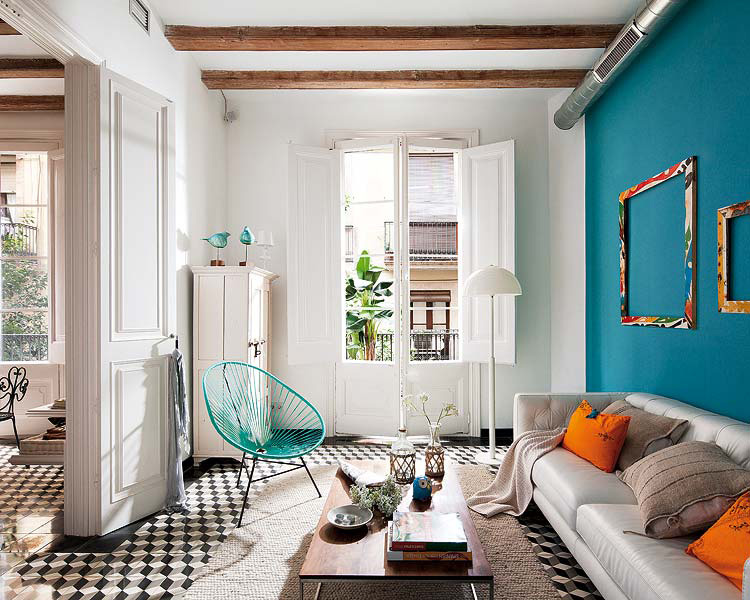 How would you describe your style?
In a sentence: Portable, urban, practical elegance with memoir. We like retro because it reminds us of times gone by and futurism for it excites us. We are proud to be Galician, Spanish and South American because that diversity allows us to provide something that goes beyond local trends … We've got sick of minimalism, since it wasn´t "minimal" budgetwise and didn´t cover our minimum expressive needs … Nor could we cope with the later maximalism because we are much less complex. Nevertheless we like many trends that somehow embrace the vernacular … We like fashion but each follows what suits him best, and at the end of the day, all these things we like are bound to inspire us at some point … to say exactly how much, and up to what degree would be lying.

What is your first source of inspiration?
We actually don´t have a single source of inspiration or a mathematical formula. As much as we like the current "anything goes" trend, we like to think this is only true when it subjects itself to a very concrete and specific functional and aesthetic criteria agreed over with the client.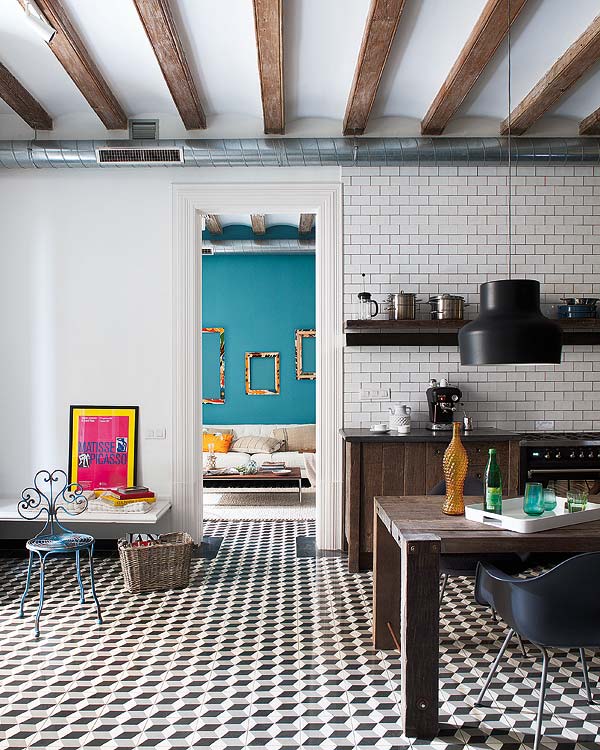 How do you achieve a good scale? Scale is a really interesting and difficult topic.
Above it all, scale needs to be human. Comfort and practicality are one of our main concerns, though you might be surprised by how frequently current trends contravene the most basic and obvious rules of ergonomics. Bearing that in mind, but putting it aside, scale can be really fun to play with. If you grant them increased length, width and height, a bench may become a table, a table become a rooftop, and so on… We once halved a blown up football and turned into a soccer themed bathtub… Kids has a blast!
What do you enjoy most in your work?
Felipe: To shape up lifestyles and ways of doing. To influence how people use the space… how they feel, behave and interact with one another within those environments.
Daniel: To witness how abstract ideas drawn on paper become alive and real.

If you had no limits, what would be your dream project?
Felipe: Affordable, sutainable, adaptable, portable, durable and customizable interior desing furniture and schemes… Sounds like an awfull lot of work, so it might turn to be more of a nightmare than a dream…
Daniel: Maybe the headquarters of a large multinational in Tokyo, or an nice little exotic hotel on a lost paradise beach .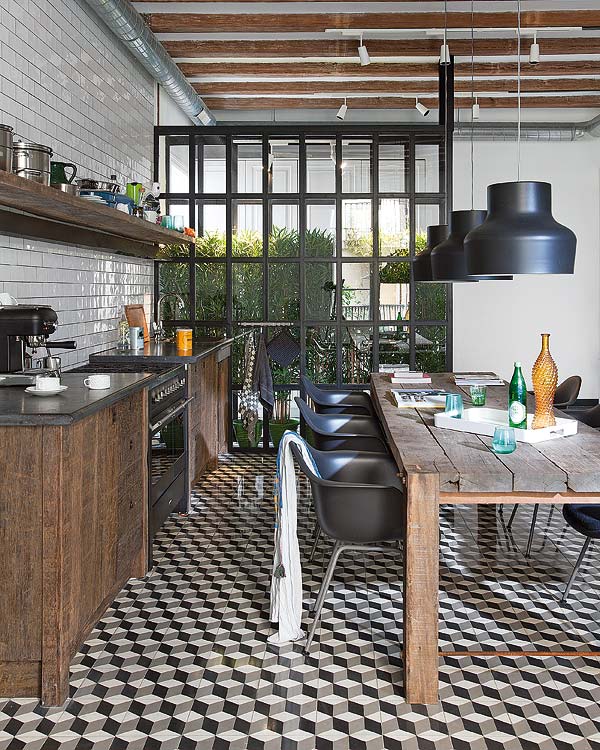 What do you love to do when you are not designing?
Felipe: Have a good time with friends, family or books.
Daniel: Partying with Gra (my girl) and friends; gather strength in Coruña (my home town) with family… and football wherever you go.
Your favorite books?
Felipe: Laughable Loves by Milán Kundera.
Daniel: Reading… still a pending subject for me…

Your favorite places in Barcelona?
Felipe: St. Felipe Neri Sq. – it's right in the heart of "el Gótico", but secluded from the tourist hordes. Gloomy, history filled and always soundtracked by street performers.
Daniel: During the summer, the beach and our office terrace for barbecues … In general at "el Raval" is the neighborhood where I feel most comfortable.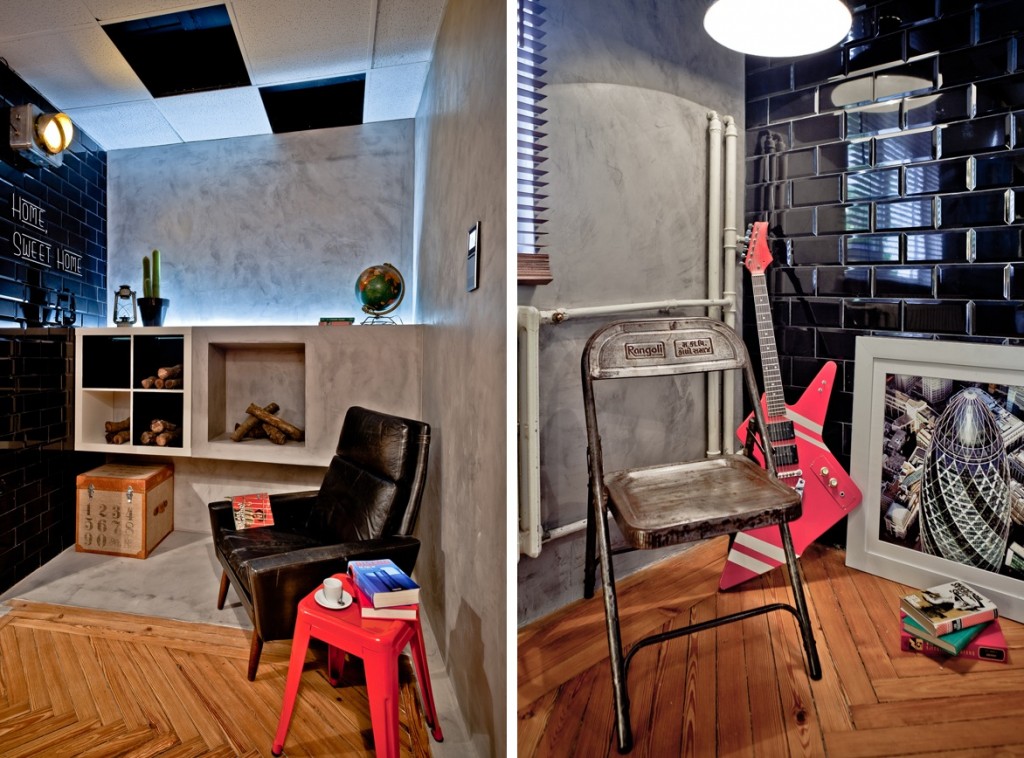 What does success mean to you?
Felipe: Enyoing work!
Daniel: Seeing pride and satisfaction written over the customers face once the project is done.
My signature question – what are the most important design elements?
Hierarchy. Too often designs are about too many things. We should learn to choose if the space is going to be all about color, about print, or scale and avoid letting everything speak as loud at the same time. No matter how many great ideas we come up with, we need to get rid of the less convenient, or the most conflicting, stick to a couple of the brightest ones and pull from that thread…
photos: Egue y Seta, Mi Casa
Mein Artikel über Vicente Wolf's Loft wurde gestern in der Februar Ausgabe von Nasch Dom veröffentlicht. Auf dem Magazine-Cover ist die Wohnung des bulgarischen Grafik-Designers Peter Ruzhinov.
My article about Vicente Wolf's loft was published yesterday in the February issue of Nash Dom. On the magazine cover is the cool apartment of the Bulgarian graphic designer Peter Ruzhinov.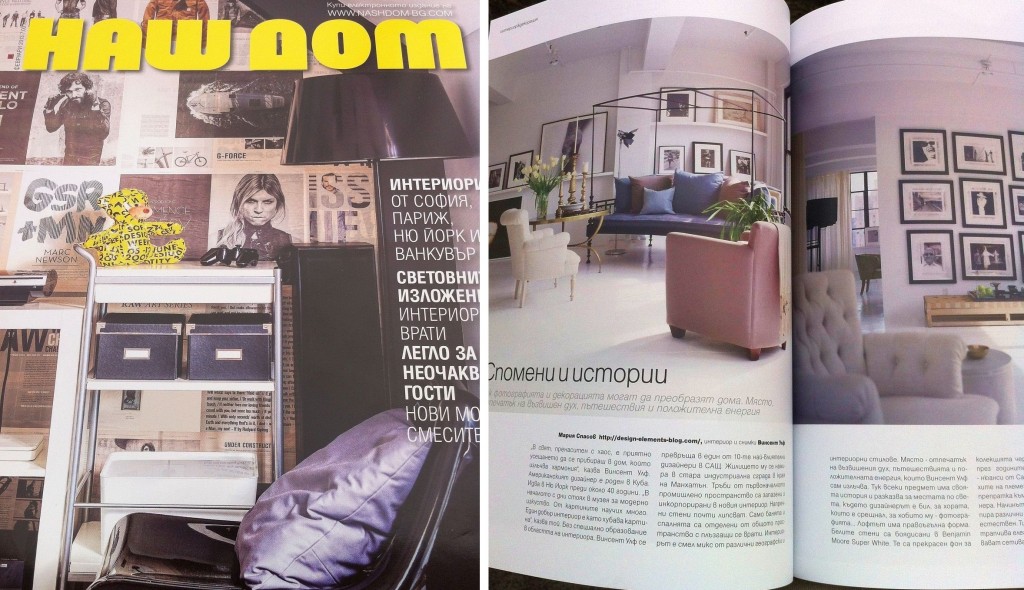 photos via my iPhone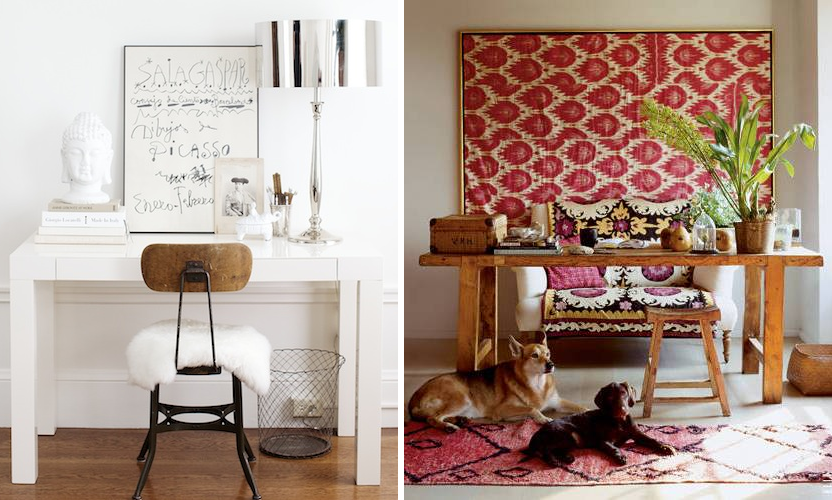 emily anderson via 79ideas, elle decor via my fave la boheme
"Success is starting a new day knowing I'm going to do what makes me most happy."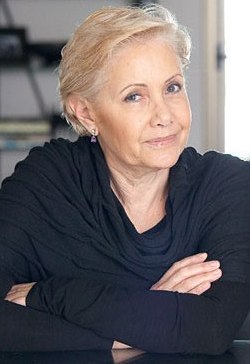 Some days ago I had the pleasure of talking with Angela Lanciano. The Tel Aviv based interior designer founded the studio Lanciano Design 24 years ago. Lanciano Design's work is now showcased in some of Israel's most extraordinary properties. Angela's words are still in my mind: "The great thing about design – you can just fly…"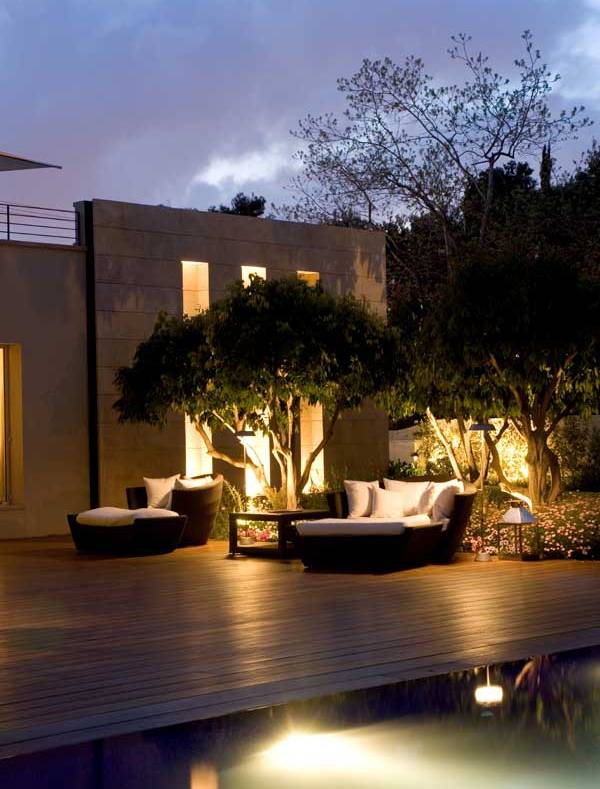 How would you describe your style?
Modern with touches of art objects or unique pieces of furniture with strong impact to warm up the atmosphere and to give character and a personal say.
When did you first realize that you wanted to be an interior designer?
I believe I came to this world with the passion and the desire for architecture and design, beauty grew within me, turning my dreams to reality with a lot of love and ambition.

Looking back at your first project what knowledge do you wish you had back then designing the interiors?
Unlike most young designers, I had the biggest luck. My first project was a huge house of over 1000 sqm. God was with me, that's how I felt. I was able to translate what I had imagined in my head into reality, I'm lucky to be blessed with a lot of imagination and capable of seeing in colors how the project will look in the end and the end came out beyond my wildest expectations. The success of the project brought appreciation from my clients and their friends and new jobs just started coming in…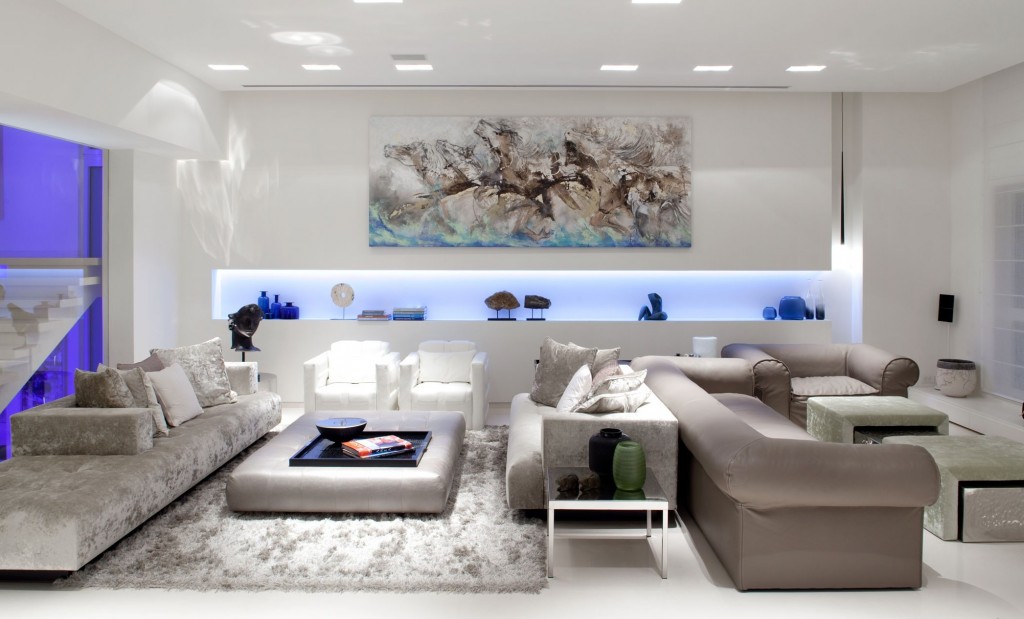 Some designers believe that the first piece for any room is the rug or a painting that sets up the color palette. What is your first source of inspiration?
My ispiration is a big surprise. It can come from so many unexpected directions, dreams, nature, feelings, movies. That's the great thing about designing – you can just fly.

How do you achieve a good scale? Scale is a really interesting and difficult topic.

A good designer, one who was born to be a designer, has the scale issue in his blood stream. I can feel the right proportion in the scale, I love clean lines and I try to take advantage of the possibilities in the space, stretching the lines to the direction that makes the space look bigger, taller and more spacious.

What do you enjoy most in your work?
Wow, I love my work so much. We deal with so many different issues on top of being designers. Our work is so intimate, we are learning so much about people, and we try to get into their guts. To translate their thoughts and desires into the project. I love surprising my clients with the results that they did not anticipate to be so beautiful. I love adding art and accessories in to my projects, choosing the colors and materials, mixing and blending materials but first of all I'm excited at the first phase of dividing the space. It is like a magic work.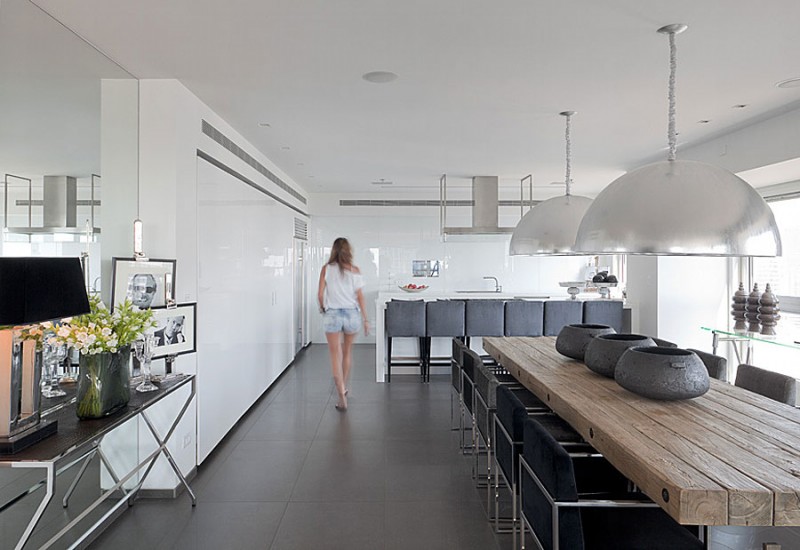 What is the biggest mistake people make when they decide to decorate their own home without the guidance of a designer?
Most people don't have the ability to combine design elements together and to foresee the results. One should understand that knowing how to choose nice things is not enough. The capability of matching and understanding how to deal with proportion has to be a professional approach. Interior design requires technical skills and knowledge, also there are rules that must be obeyed (less fun), a house should be both functional and beautiful.

What do you love to do when you are not designing?
Travelling and visiting beautiful places. Even when I don't work I love visiting interesting architectural sites, and always remembering to admire the strength and beauty of nature that inspires us.

What are your favorite artists?
There is a major artist who I find to be a genius that has never been replaced, we have come so far ahead and yet he is still unbelievable in his capability of touching any subject to depths and understanding beyond human mind. I'm talking about the one and only Leonardo da Vinci.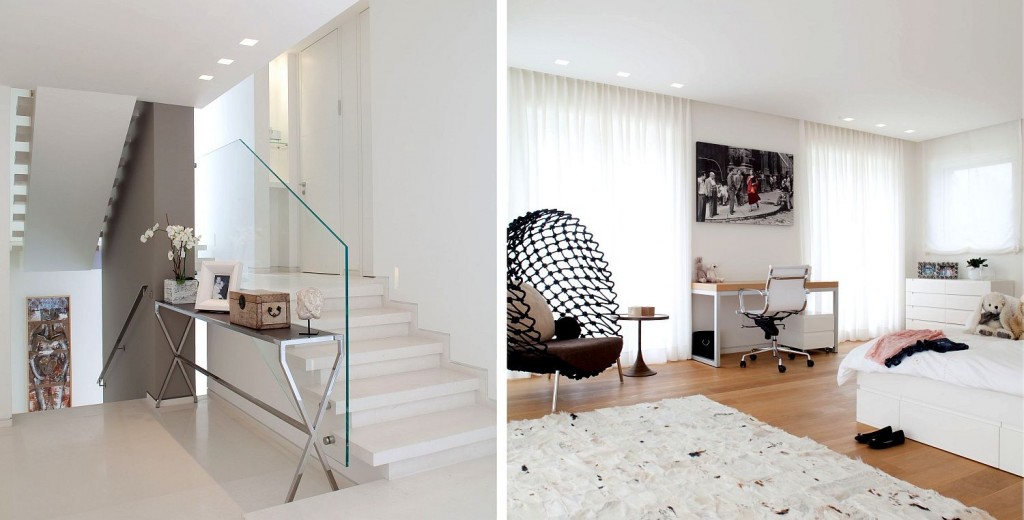 Your favorite books?
Dostoevsky, Ayn Rand.

Your favorite places in Israel?

I find Jerusalem one of the most fascinating cities in the world, a city of contradiction and variety of people and religions. That's unique. And of course Tel-Aviv that is like the slogan, a city that never stops. Best restaurants, bars and exciting night life.

What does success mean to you?

Wanting to start a new day knowing I'm going to do what makes me most happy.
photos: Lanciano Design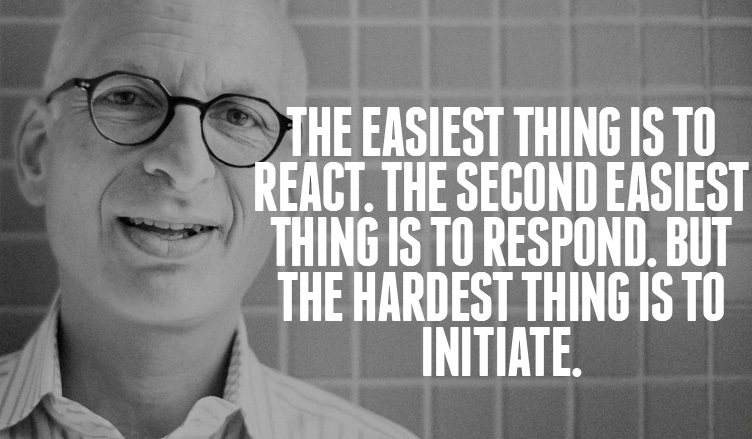 seth godin via elounge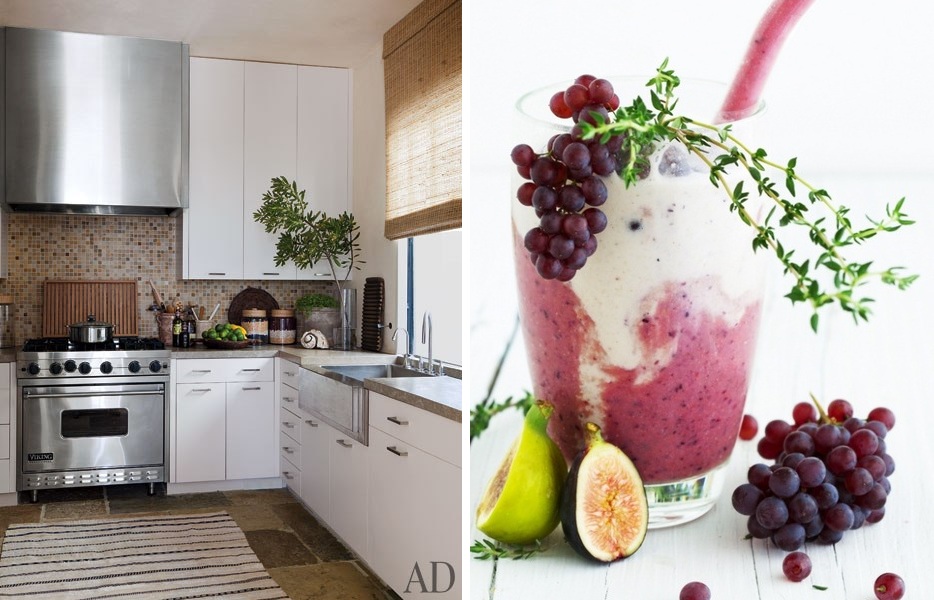 Das Solar Equinox Passivhaus befindet sich in der Nähe einer meiner Lieblingsplätze in Bulgarien: Thracian Cliffs und Kap Kaliakra. Der Architekt ist Borislav Ignatov – Gewinner des bulgarischen Architekturpreises 2012, der in Varna und New York lebt und arbeitet.
The Solar Equinox Passiv House is located on one of my favorite places on Earth – Thracian Cliffs near the Cape of Caliacra at the Black Sea. It's designed by Borislav Ignatov – Grand Prize winner of the Biannale of the Union of Bulgarian Architects 2012 who lives and workes in Varna and New York.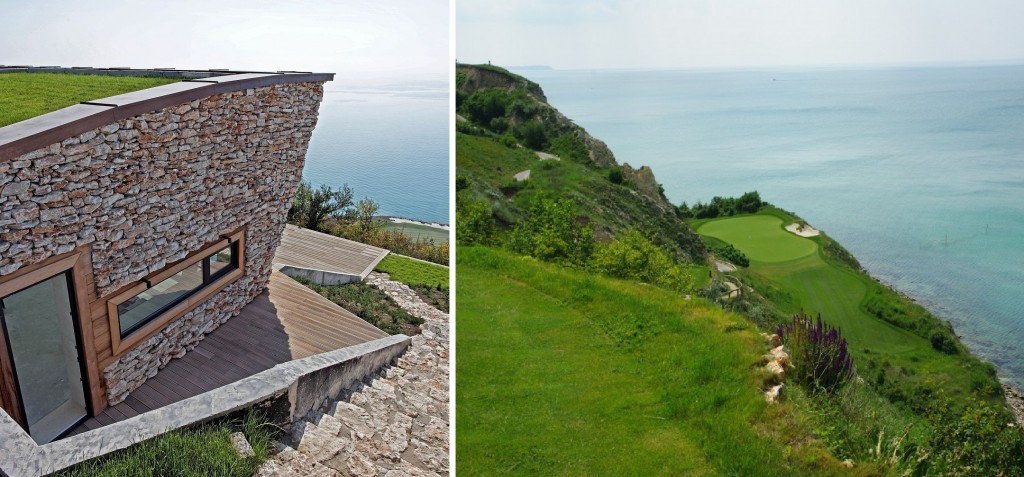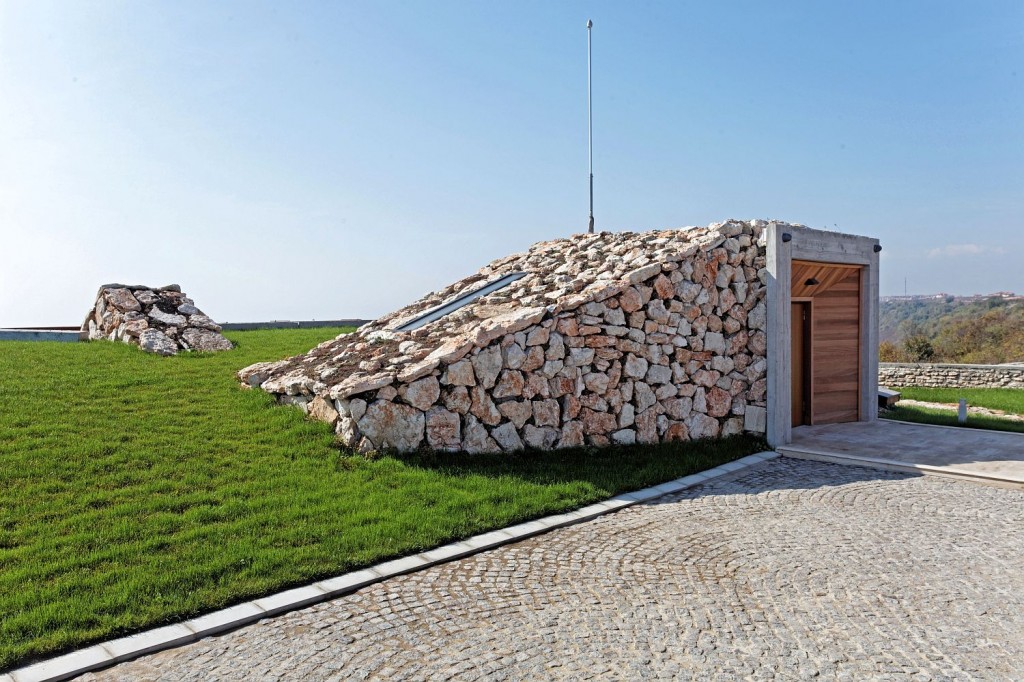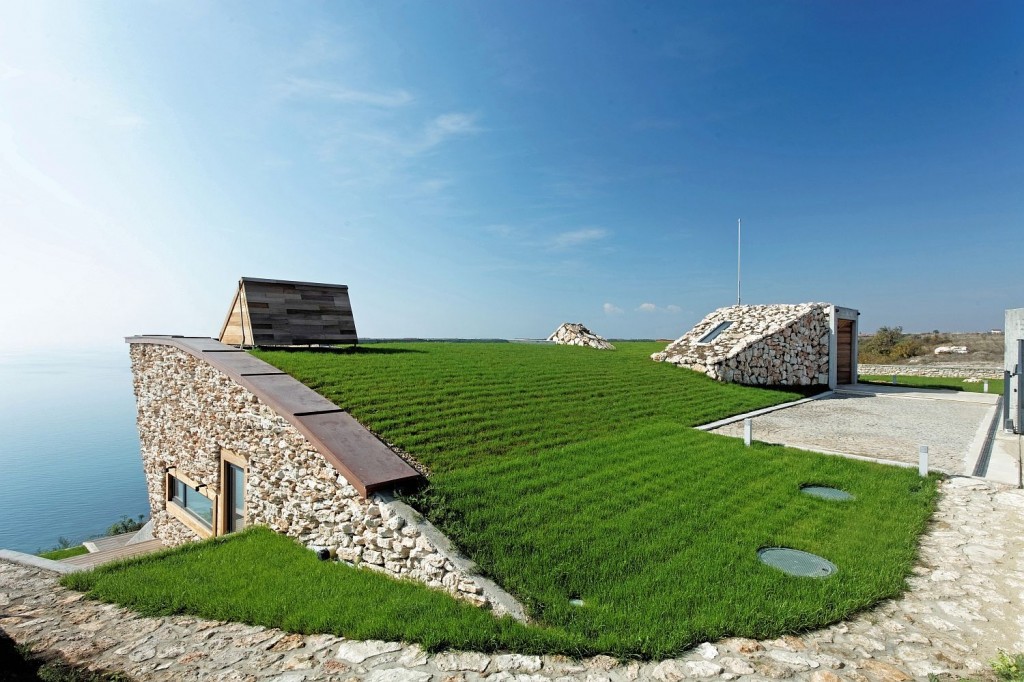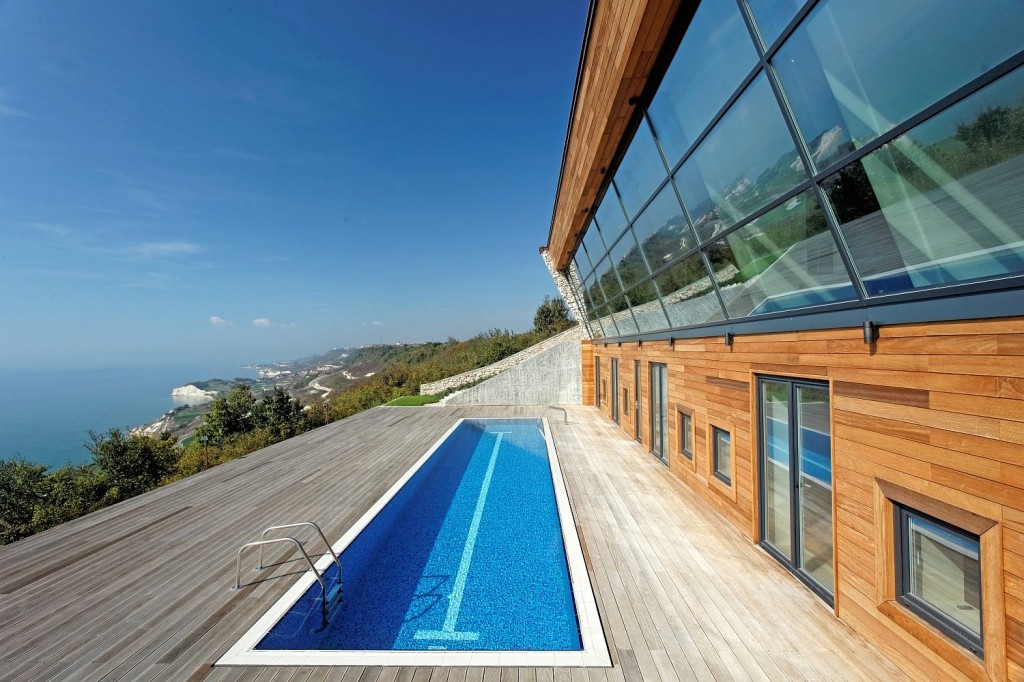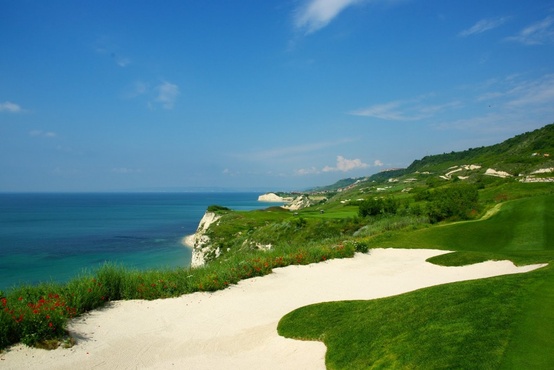 photos: rosen donev, last photo: der reisegolfer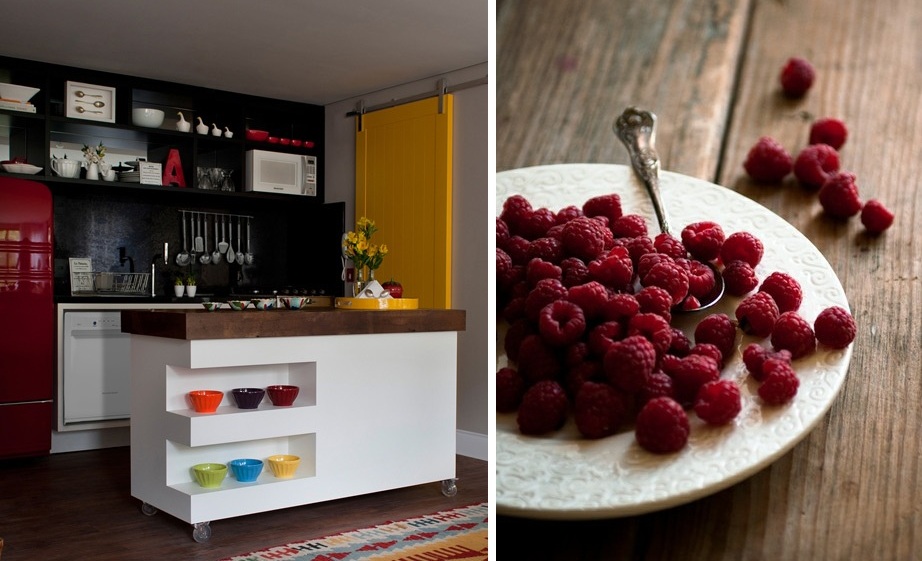 the beautiful kitchen of Carol d'Avila of Duas Designers, photo: Carin Mandelli via desire to inspire